Frankly Not Worth It
Franklin Swamp WMA, Franklin
May 2019
When I put together my CTMQ Town Guides for each of our 169 towns, I do my best to capture everything germane to what it is I do. When it comes to hiking, I tend to be way too thorough. There's a sort of hierarchy to these things, and state-owned wildlife management areas usually fall towards the bottom of it.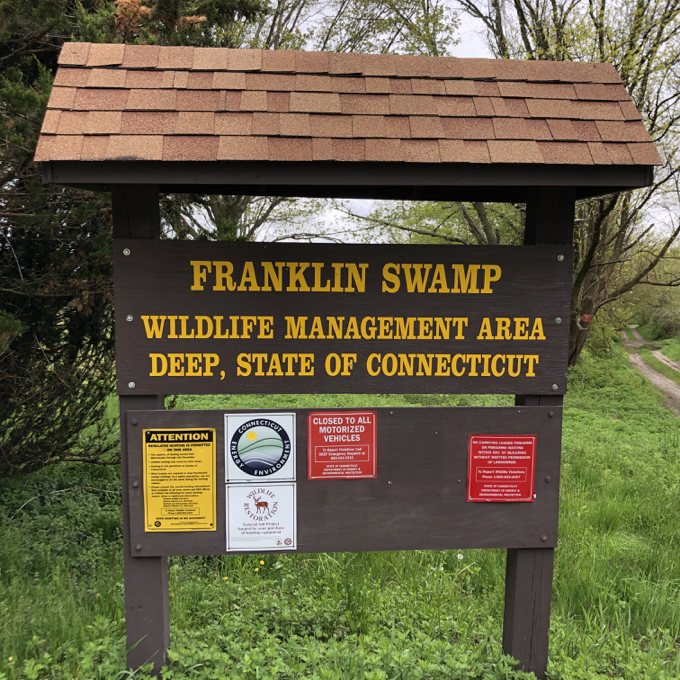 Of course, there are exceptions like Burlington's exceptional Sessions Woods WMA, but far more of these places are unmapped and generally untrailed. Yet, here we are.
The Franklin Swamp WMA is pretty large, and it bounded by a few far more interesting places – for my purposes anyway. Bailey's Ravine to the north, Giddings Park to the east, and the Ashbel Woodward Museum to the south.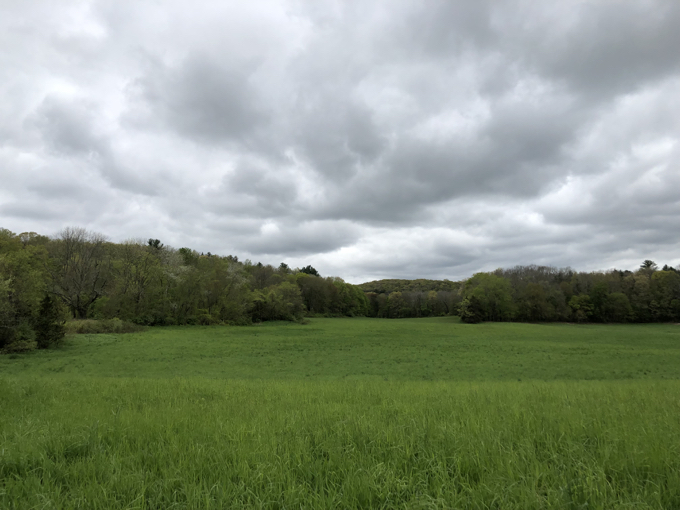 Interestingly, there is a DEEP office at the museum which oversees a shooting range and what I believe in an annual family day where kids can learn all about the outdoors. But I was visiting on a random gray May day.
There are a few access points with the most popular one (I'm guessing), along Under the Mountain Road – one of Franklin's really fun roads to bike or drive, by the way. I parked and began walking down the muddy and rutted road.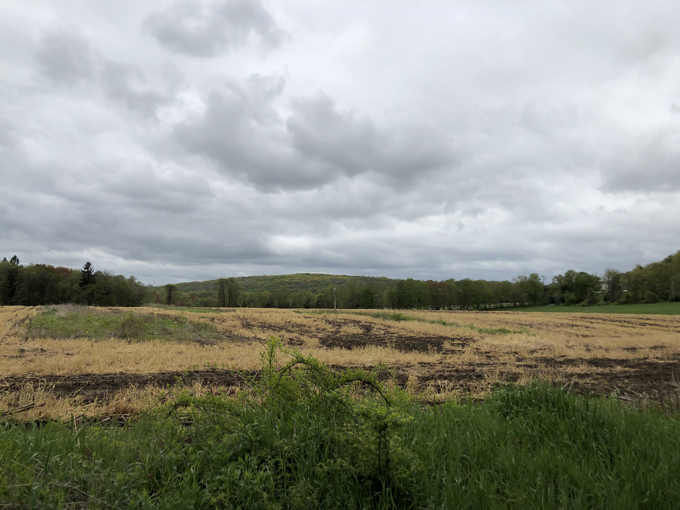 There are fields and clusters of bushes and shrubs and high grass. In other words, perfect hunting grounds. I kept walking to the end of the "road" where there's a gate and the trail continues into the woods. It's also overgrown and unkempt, which is the case with many WMA trails.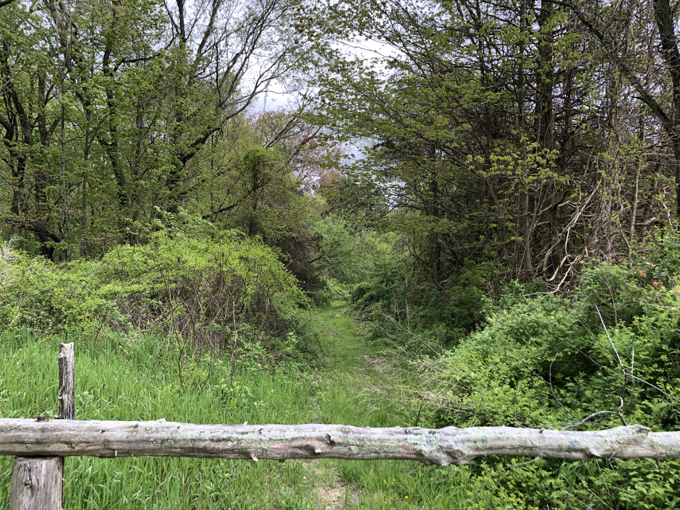 I turned tail back to my car because really, no one needs to see much more of this place.
Over at Giddings Park, which borders the WMA, one could also access the property. Unfortunately, WMA's are not often keen on building bridges or other fancy things, so if you'd like to access the place from Giddings, good luck:
I'm sure there are safer routes from this side, but again… not really necessary for me to find them. If you're a Franklin hunter, you know the routes.