Groton's Town Trails
I'm sure you can find this lament elsewhere on CTMQ, but I'm saying it again: Connecticut's town structure is annoying enough, but our fake towns are even more annoying. Mystic is probably the worst example. Granted, this only matters to me and my "need" for accuracy in listing things within the 169 towns.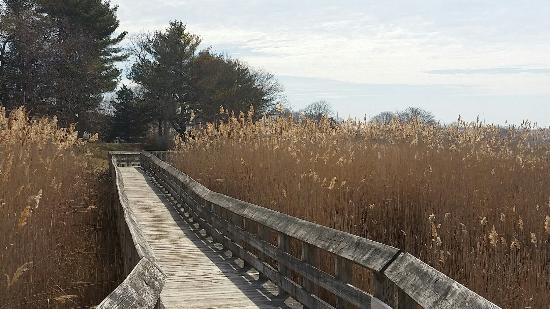 I've tried to completely ignore "Mystic" in any real sense and have put Stonington things in Stonington and Groton things in Groton… but you know future CTMQ visitors will be confused by… by reality. And that bothers the heck out of me. Especially since both real towns are pretty rad and have tons of history and beauty and cool stuff. Ah, that felt good.

My Groton Town Hikes
Groton Cross Town Trail
Beebe Pond Park
Birch Plain Creek
Copp Family Park
Mortimer Wright Preserve
Pequot Woods
Poquonnock River Walkway
Sparkle Lake Conservation Area

CTMQ's Guide to Groton
Various maps of Groton
CTMQ's Town Owned Land Trails Page