I IS what I AM
Washington
April 2019
The Institute for American Indian Studies has nature trails. Not extensive nature trails, but they have trails. Mapped and blazed trails. And that means they get a page unto themselves here on CTMQ.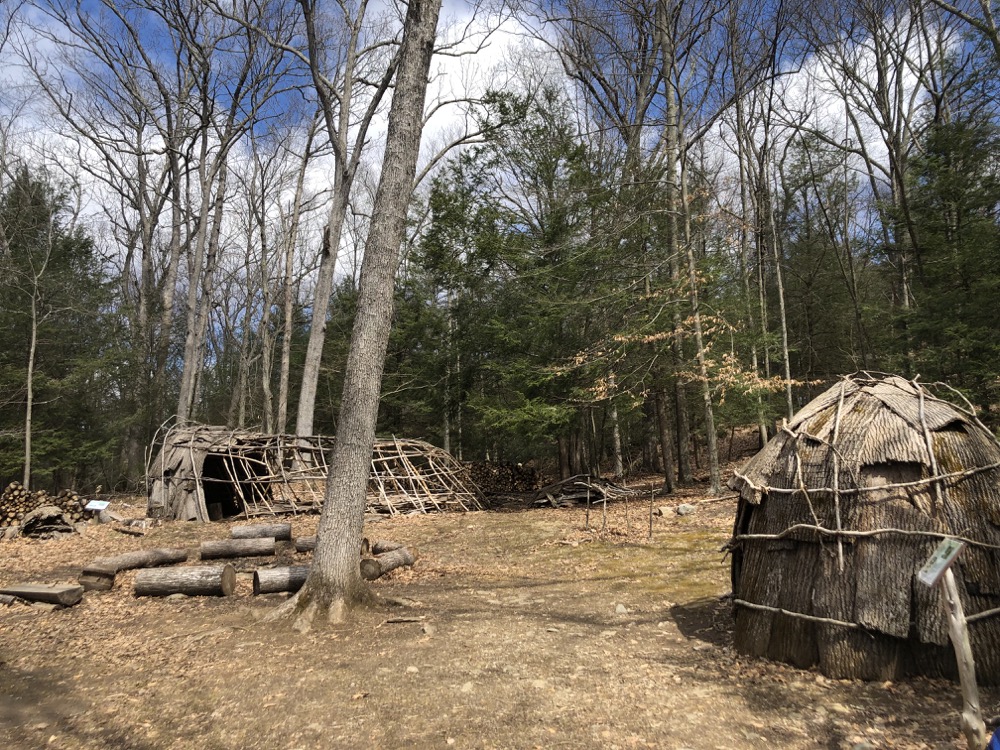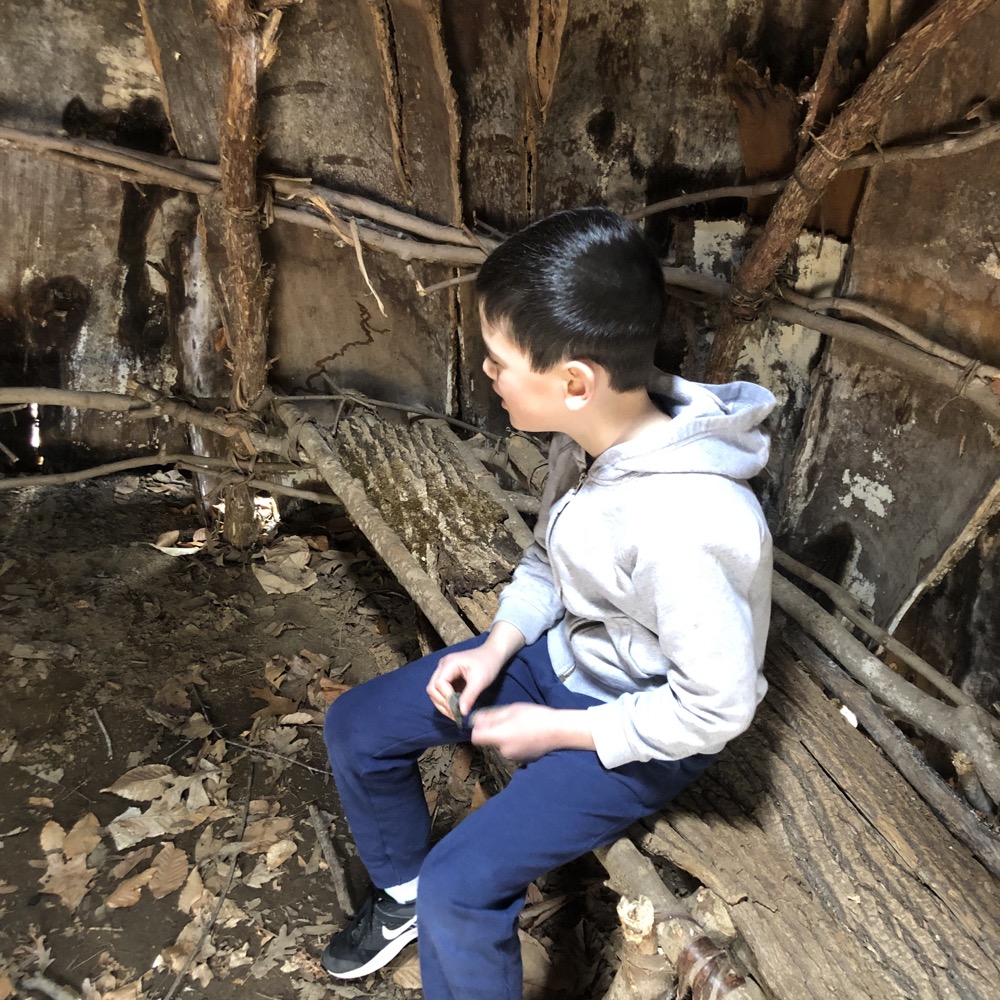 The Institute for American Indian Studies has a FAQ section on their website which asks and answers the question, "Which is correct: Native American or American Indian?" The Institute for American Indian Studies provides a three paragraph answer that ends with, "Most present-day Native American people would prefer to be referred to by their individual tribal affiliation, but that is not something that is immediately known. In lieu of discovering an individual's affiliation, many people prefer the terms indigenous, First Nations or First Peoples."
There is no mention of the inherent and obvious irony.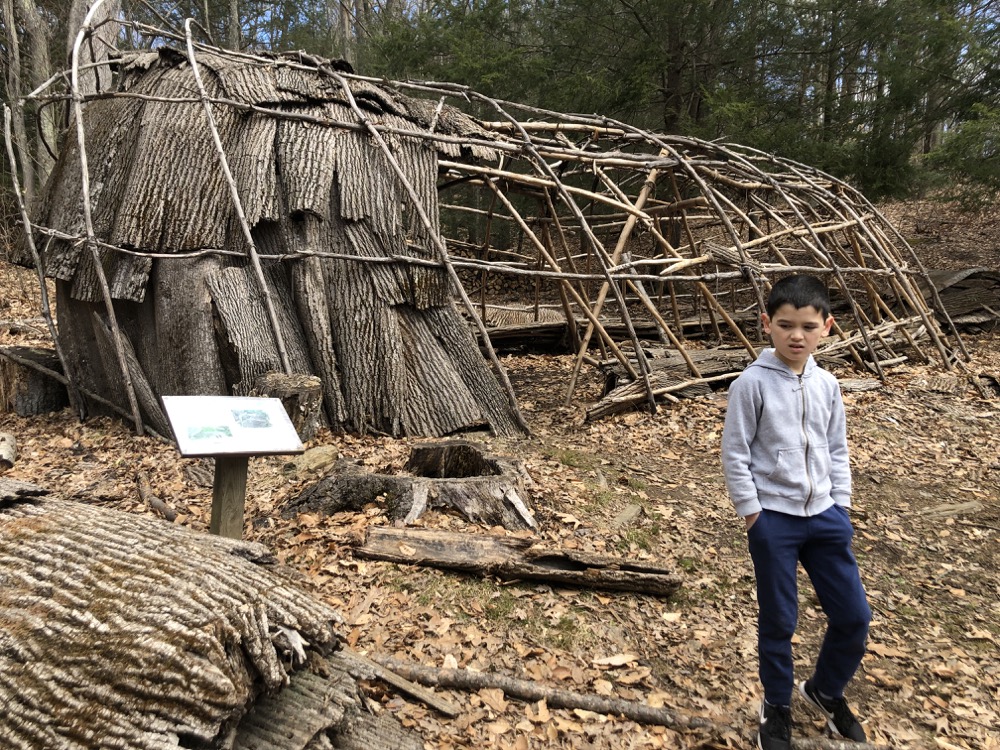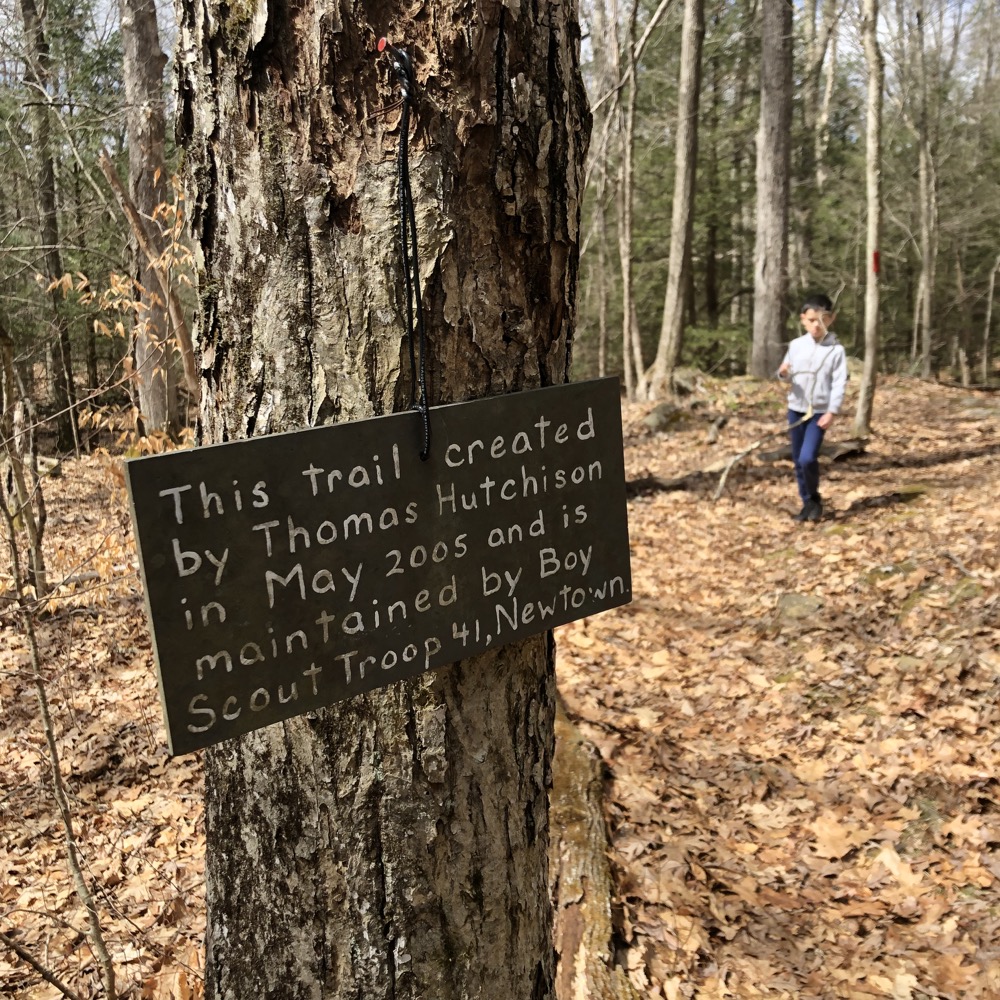 Calvin and I visited the museum during his spring break and found it to be a rather excellent little museum deep in the woods of Washington. It was a bright sunny day, so we of course traveled the trails on the property. The trails here total maaaaybe a mile, and each features plant and tree identification signs, revealing traditional Native American uses for their natural world.
The outdoor focal point is more or less right out the back door, however: the replicated Algonkian Village.
The Algonkian peoples—composed of over one hundred distinct groups and communities, sharing a common language family and similar lifeways—have traditionally inhabited much of the eastern United States and Canada. The replicated village at IAIS depicts the features common to an Algonkian village of 350 to 1000 years ago, including a Sachem's House, bark-covered wigwams, and a Three Sisters garden.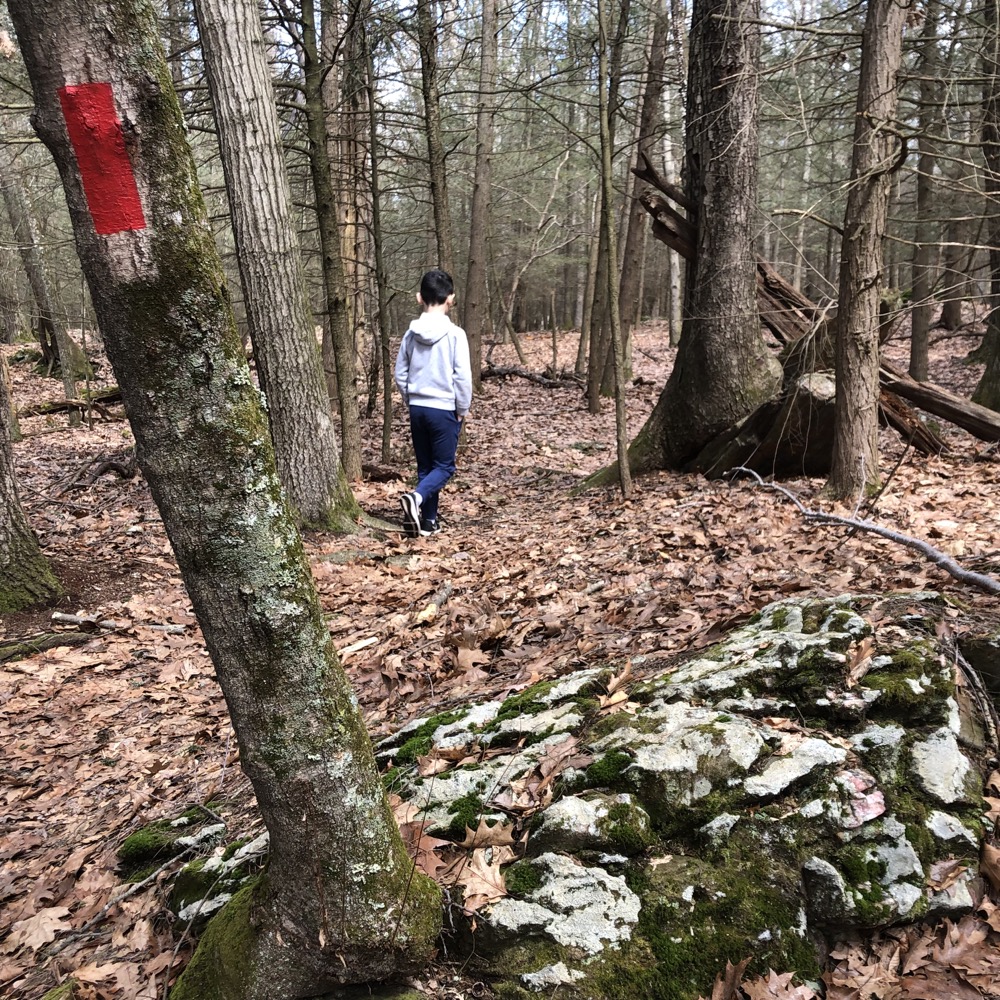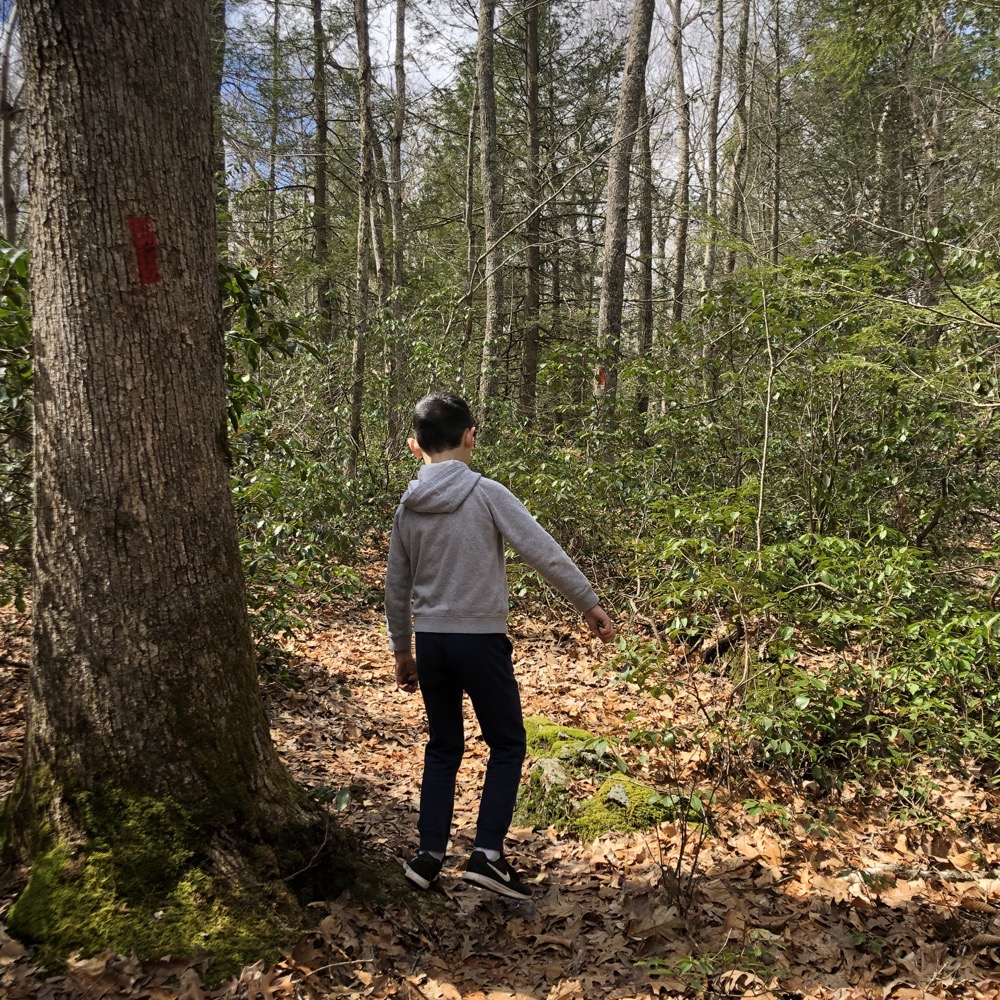 The wigwam's interior frame was constructed of saplings buried into the ground and tied together with basswood, hickory, or elm bark. The ends of the poles were charred in order to slow down rotting and deter insects, making the poles last longer. The bark was removed from the saplings, which also prevented rot and decay.
The museum has a cool display showing how all this was done – not only for real for real, but here, in the replication.
Calvin, as you'd expect from an 8-year-old kid, loved the village. I tried my best to give some backstory to what we were seeing. I asked him to imagine living (essentially) outside all the time without any modern conveniences and he was under the impression that he'd enjoy it. Yeah. Right.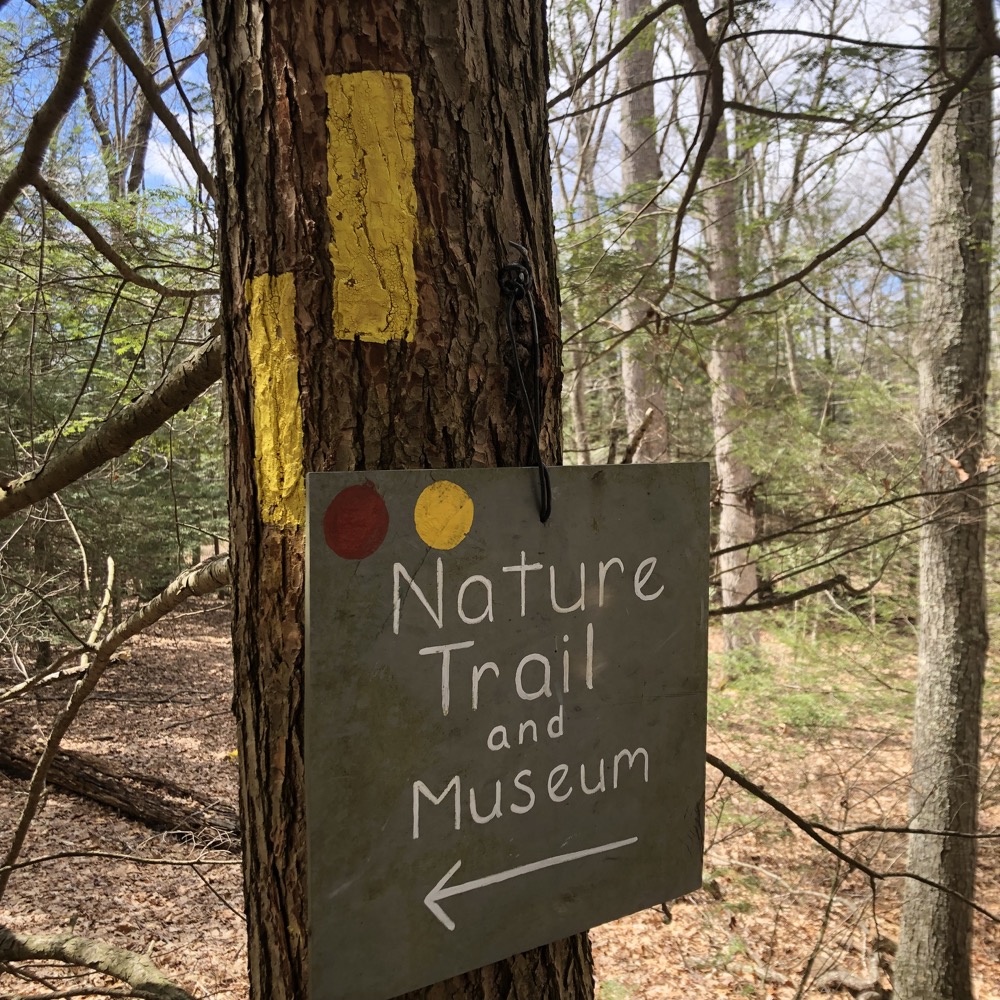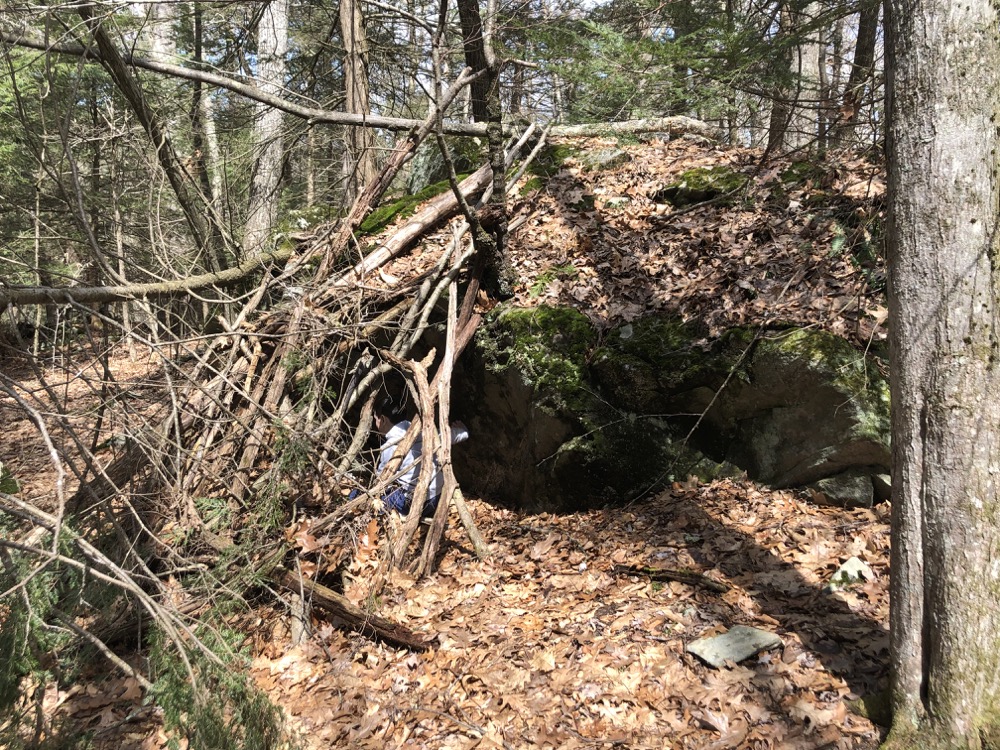 So how about you get off your rear and come walk the trails with me?
"Do I hafffta?" This kid would last 3 hours in 16th century Quinnetukut.
Okay, perhaps creating a page dedicated to the trails here really wasn't necessary, as I don't really have anything further to say about them. They do provide a really nice counterpart to the museum itself, allowing visitors to at the very least, get outside and get a taste for the New England woods.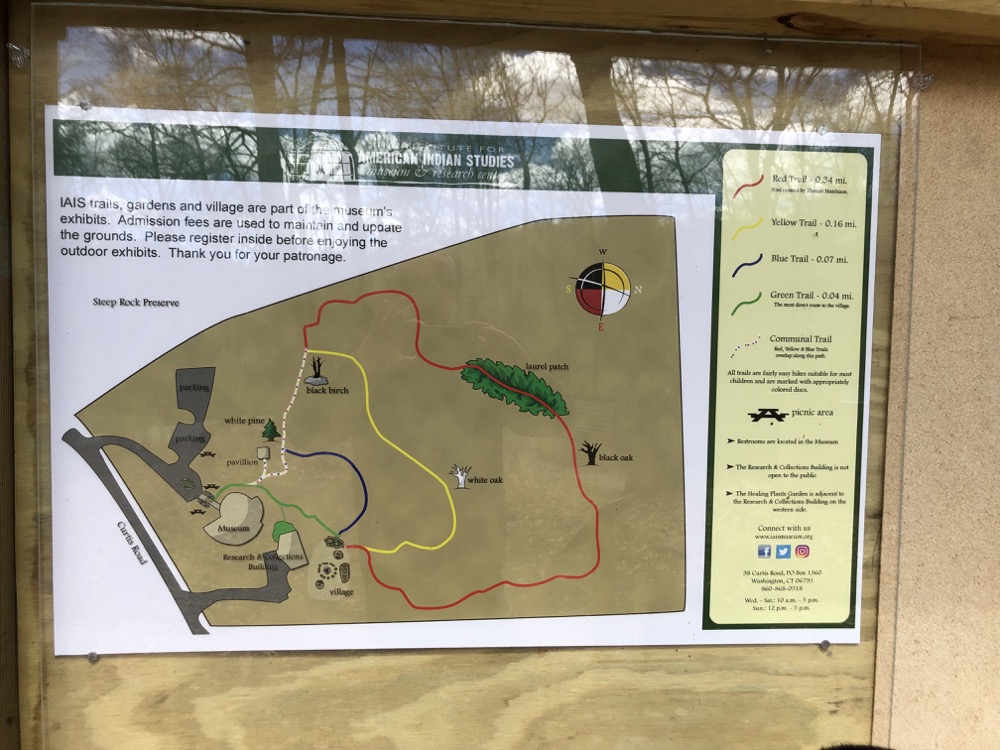 The Institute for American Indian Studies
My visit to the IAIS
CTMQ hikes Washington's Town Trails