Everything Washington
I've been exploring and writing about Connecticut since 2006. After a decade, I began compiling CTMQ guides for each town in the state. I plan on "completing" Washington CTMQ-style… as well as the other 168 towns, cities, and boroughs in Connecticut. After all, that is the ultimate goal of CTMQ.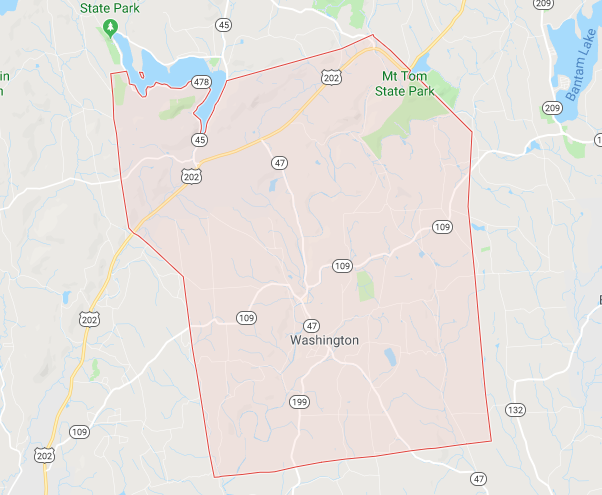 What do you know about the town that is most famous for being so dang cute? You can scroll down for my list of things to do in town. Or, as always, you can click on the town's tag to see what I've done.
If I've missed anything in town or if anything has closed or changed, please let me know.

All The CTMQ Washington Stuff
Links take you to my reports
Museums
Gunn Memorial Historical Museum
The Institute for American Indian Studies Museum
Washington Art Association & Gallery
A Tour of 4 More Art Galleries:
Allen Finkelson Gallery at Rumsey Hall
Camp Farmhouse at Steep Rock Gallery
The Smithy Loft Gallery
Thomas S. Perakos Arts and Community Center Gallery at The Gunnery
Hikes
Mt. Bushnell State Park
Mt. Tom State Park
The Riverwalk along the Shepaug River
Steep Rock Association Land Trust – Intro
Food & Drink
CT Wine Trail: Spring Hill Vineyard
Cidery at Averill Farm
The White Horse Country Pub
Looking for your favorite restaurant? Here is an explanation as to why it's not here.
Other Stuff, Often the Best Stuff
Hollister House Garden
Judy Black Memorial Park and Gardens
Steep Rock Preserves Hiker's Challenge
Aspetuck Falls
Shepaug Tunnel
Mt. Tom State Park Tower (Morris)
H.O.R.S.E.
Pilobolus & MOMIX
The Glenholme School
Wykeham Rise School (RIP)
Washington: The First?
Completion Celebration Meal & Washington Wrap-Up
The Mayflower Dining Room