Everything Killingly
I've been exploring and writing about Connecticut since 2006. After a decade, I began compiling CTMQ guides for each town in the state. I plan on "completing" Killingly CTMQ-style… as well as the other 168 towns, cities, and boroughs in Connecticut. That is the ultimate goal of CTMQ.
If I've missed anything in town or if anything has closed or changed, please let me know.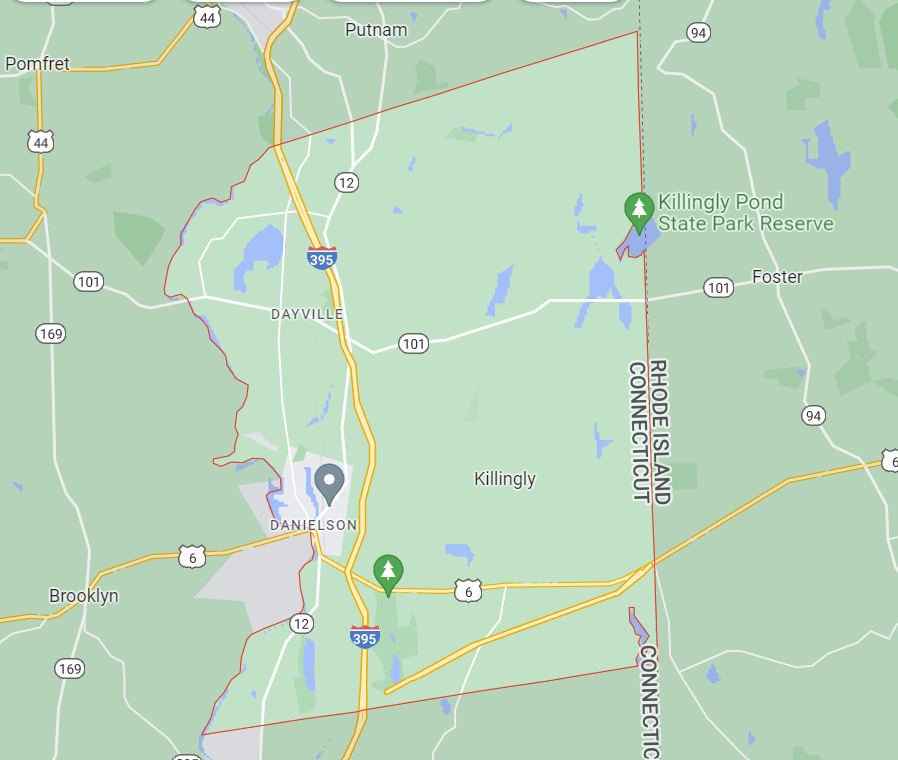 Museums
Killingly Historical Society Museum(s)
Spirol Art Gallery at QVCC
Hikes & Paddles
Killingly Pond State Park
Old Furnace State Park
Quinebaug Lake State Park
North-South Trail section
Ross Pond State Park
Ross Marsh WMA
CFPA's Old Furnace Trail
Wyndham Land Trust – Intro
Dunn Preserve
Edward R. Laby Memorial Preserve
Yosemite Valley Preserve
Wolf Den Land Trust – Intro
The Rainsford B. Sherman Memorial Forest
Killingly's Town Trails – Intro
1892 Conservation Area/Sherman Memorial Forest
Cat Hollow
Chase Reservoir
Hygeia Reservoir (potential future trail)
Mason Hill Conservation Area
Owen Bell Park
Quandoc Conservation Area
Quinebaug River Kayak
Food & Drink
CT Classic Diner Trail: Zip's Diner
CT Beer Trail: Black Pond Brews
CT Beer Trail: The Boroughs Brewing Company
Looking for your favorite restaurant? Here is an explanation as to why it's not here.
Everything Else
118-Year-old Lemon Tree
Kentuck Ledges
Misty Highland Farm
Devil's Island
Amarante's Winter Wonderland
Book Review: Ring in the Dead by J.A. Jance
Killingly Wrap-Up
Completion Celebration Meal at TBD