Wyndham Land Trust
Killingly, Plainfield, Pomfret, Putnam, Thompson, Woodstock
The Wyndham Land Trust covers pretty much the whole of Windham County, and has holdings in more towns than I've listed above. But as you probably know, I'm only interested in those places at which I can hike – or at least cobble together some sort of hiking type outing.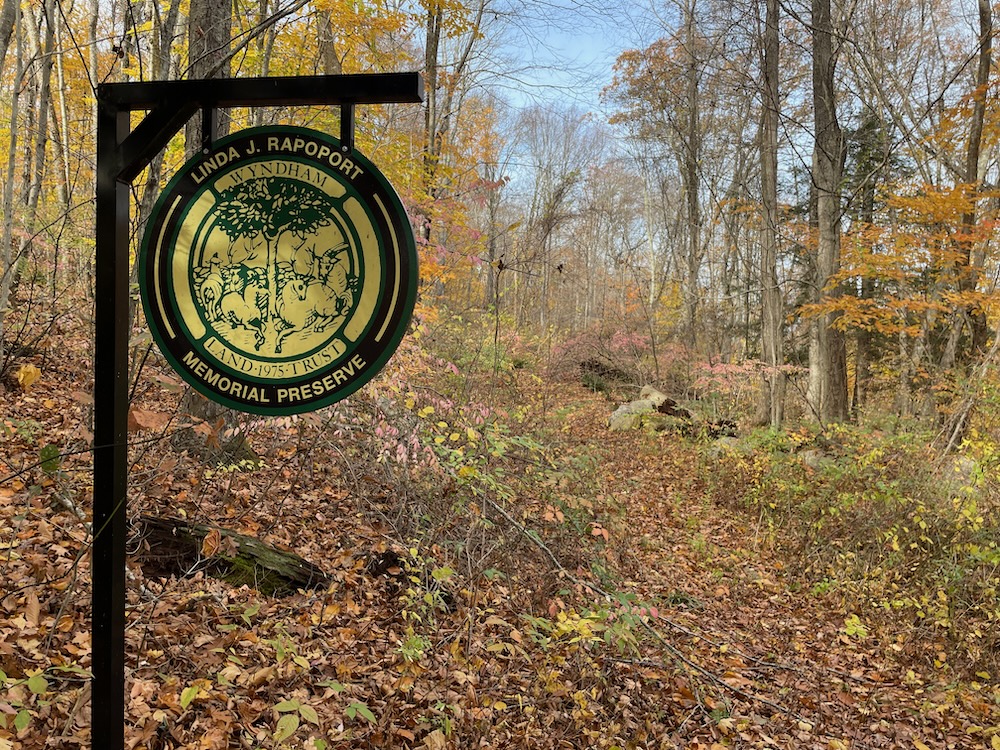 Of course, they're "competing" with several other fine organizations that have the same mission in the Quiet Corner. The more the merrier I guess. The WLT has been around since 1977 and seems to be rather active and has been gifted several properties in the 21st century. I expect the list below to grow over time… more hikes and hiking type outings!

The Preserves/Hikes:
Killingly
Dunn Preserve
Edward R. Laby Memorial Preserve
Yosemite Valley Preserve
Plainfield
Fitz Preserve
Tallinghast Preserve
Pomfret
Aicher & Holzer Preserves
Duck Marsh Preserve
Gellert/Valentine Preserve
Lyon Preserve
Tucker Preserve
The Three Bs Preserve
Wright Preserve
Putnam
Tamler Preserve
Thompson
Bull Hill Project
Long Pond Preserve
Robbins/O'Leary/Blain Preserve
Tamler Preserve
Woodstock
Cabbage Hill
Cartier Preserve
Little River Greenway
Rapoport/Spalding Preserves
Rocky Hill Refuge

Wyndham Land Trust
CTMQ's Land Trust Trails Page