For Linda
Linda J. Rapoport Memorial Preserve, Woodstock
October 2022
The story of this property and hike has nothing in the world to do with the trail and hike. The story here is all about family, love, and a family's love for each other – and for sustainable farming.
First off, I love towns like Woodstock – especially in the fall. I had a day off from work and had a "me" day: hiking around Union and Woodstock. It was a good day, capped off by a quick loop around the Rapoport Preserve.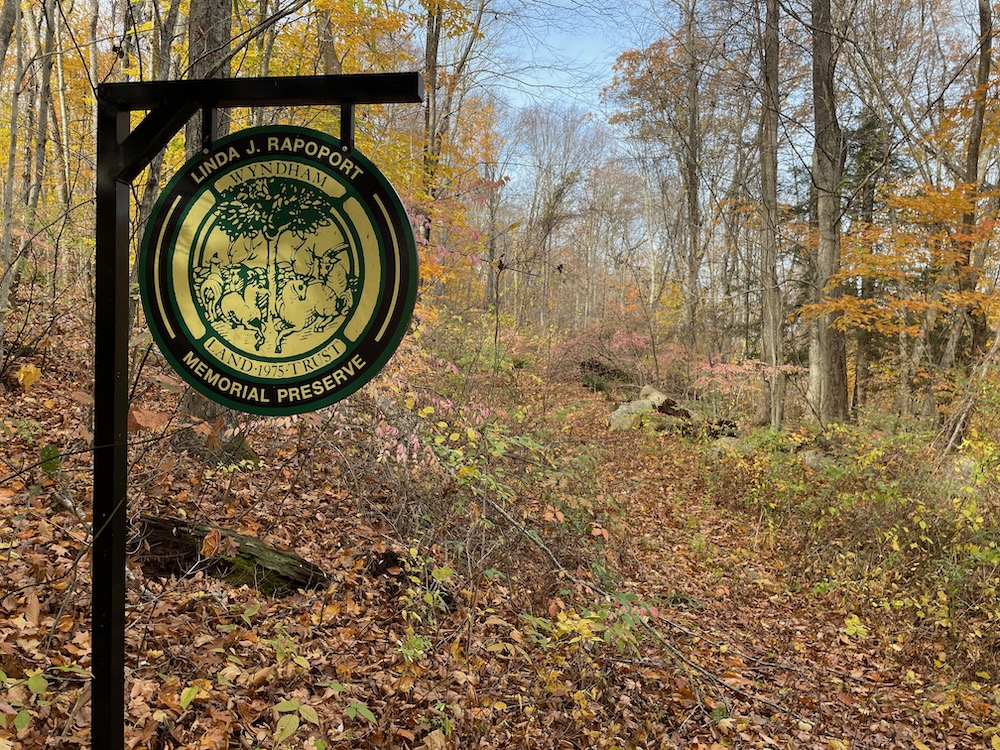 To get to the main trailhead, I drove down one of Woodstock's many dirt roads and found shoulder parking – you will always find shoulder parking here, trust me. If you hike this trail and find a crowd, I'll buy you dinner at your choice of restaurant.
Anywhere in the world.
This preserve is located right next to Woodstock Sustainable Farms, which is owned by a gentleman named Ken Rapoport and was donated to the Wyndham Land Trust in memory of his wife who passed away in 2000. Linda J. Rapoport was only 42 years old and she and Ken had two young sons at the time. It's wonderful that her memory lives on in perpetuity through this preserve, but, oof. Her age and the young boys is a reminder that life is precious and fleeting.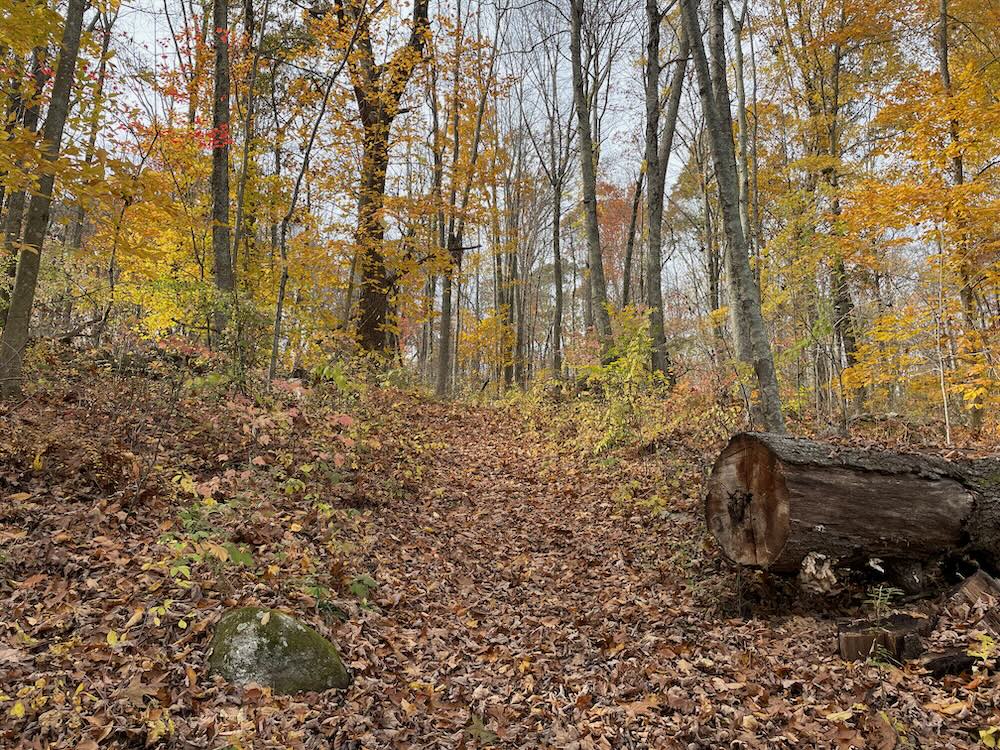 The Trust has erected a beautiful sign at the trailhead, but beyond that, you're kind of on your own. The trail here is a lollipop loop, so just go for it. When I walked it, I had to follow my gut a few times as it wasn't cleared very well and there were no discernible blazes – which is kind of okay here.
There's a large beaver pond to the right, and the property bounded by roads and well-signed private property, so you won't get too lost for too long. And you know what? If you wander a bit, that's fine too. The woods here are lovely and the topography isn't difficult… take some alone time here to think about your loved ones and what mark you're going to leave on the world when you're gone.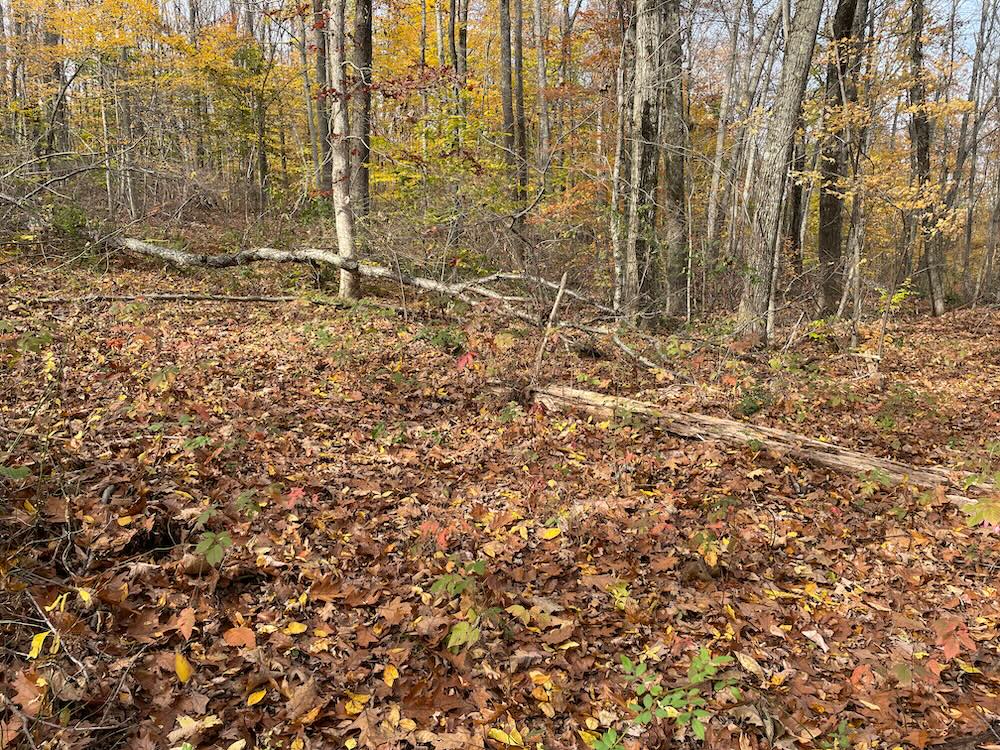 Walking counter-clockwise and heading straight from the road (more or less), the trail follows an old woods road; curls left along another one, and then turns off the road left again up a hill – it's this second turn you may miss. You shouldn't miss the third and final left, as a property owner is sure to tell you not to continue straight: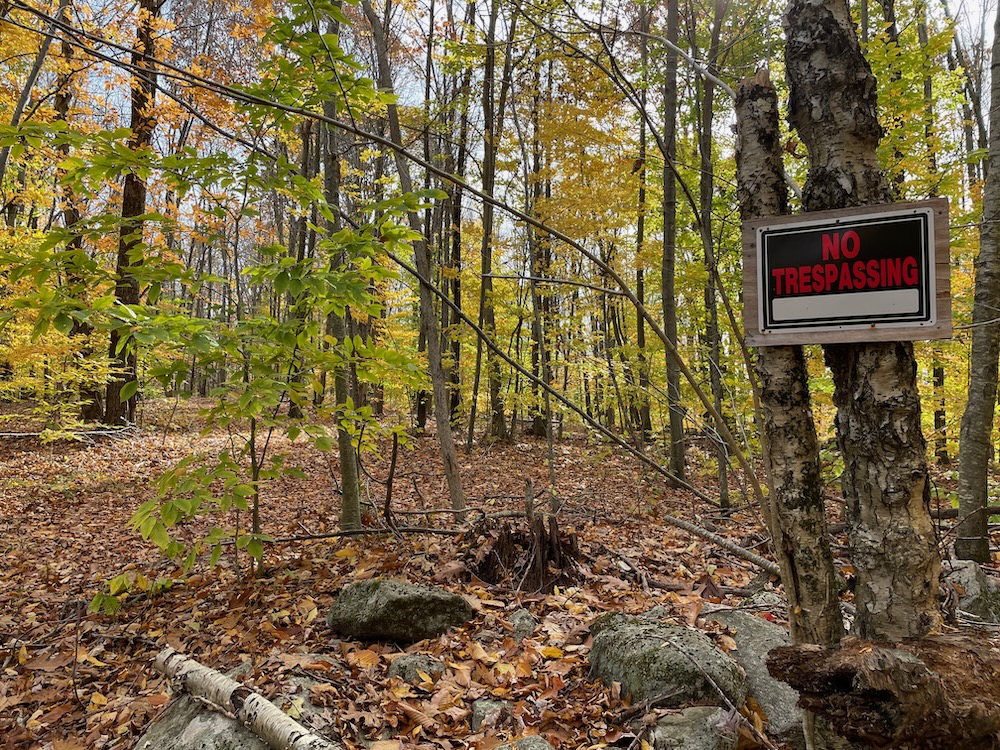 The Trust says that this preserve contains some of the pre-revolutionary "Old Kings Highway" and who am I to disagree? In short order, you'll be back out at your car.
There is actually a second, more or less contiguous Wyndham Land Trust preserve here on the other side of the beaver pond – The Paul and Avis Spalding Preserve. A straight, flat, one mile long discontinued dirt road (Calkins Road) connects Pulpit Rock Road and Joy Road past the Spalding Preserve, which is more or less hay fields. Walking the old road is part of the Trust trail system, so go for it.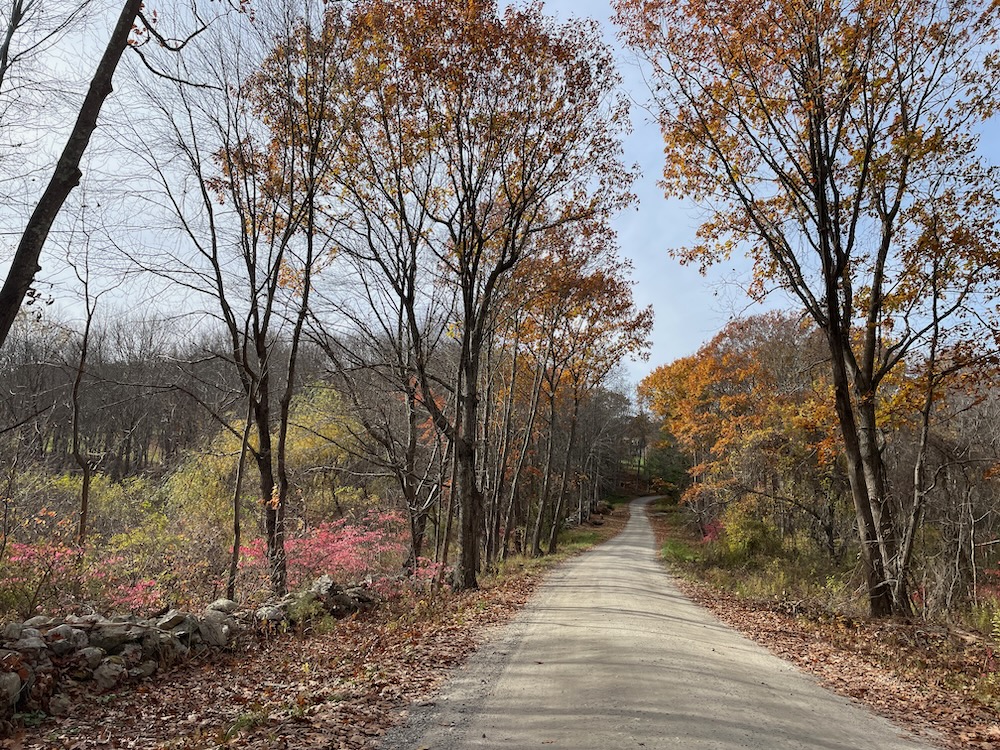 In writing this, I read all about Woodstock Sustainable Farms and it's an impressive organization. (They're actually located right next to the Tree House Orchard and Cidery… this is rural rural Connecticut. Rural and beautiful.)
They've created an entire sustainable ecosystem here, and the entire goal of Woodstock Sustainable Farms is to narrow the gap between you and your food. WSF utilizes farming techniques that reflect a commitment to that which is good for the consumer, our local economy, and the environment. Aside from farming and agriculture, WSF is involved in several other noteworthy sustainable initiatives.
They have a Bed and Breakfast out here and chefs and community partners and… there's a lot going on along this dirt road in rural Woodstock. You should check them out and walk in these woods someday. For the environment, and for Linda.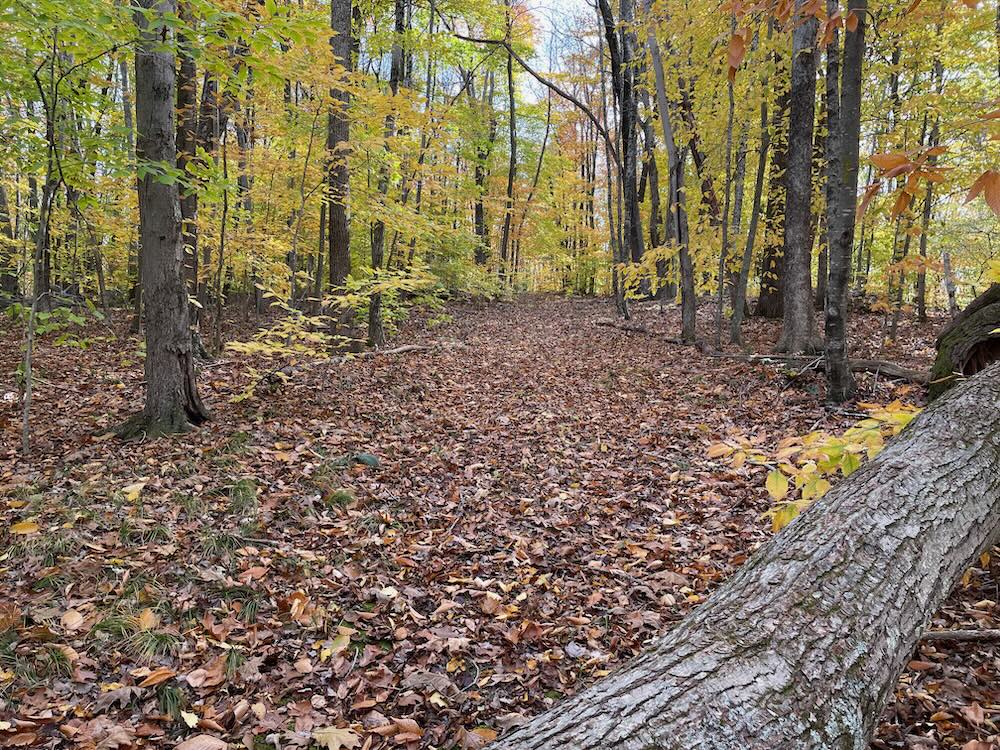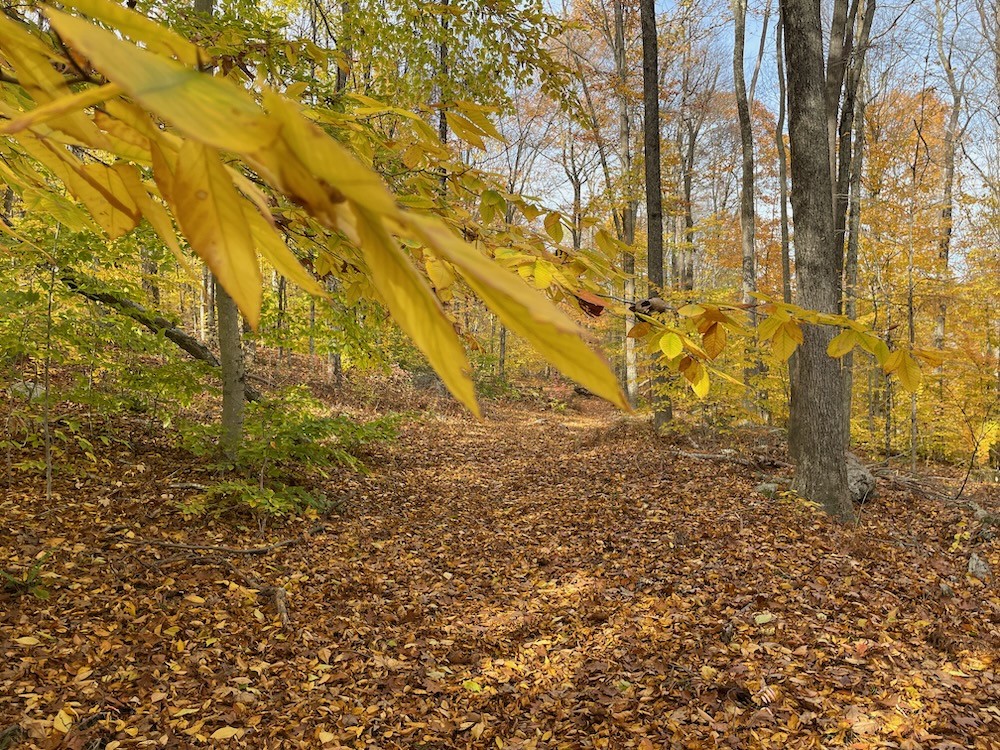 Wyndham Land Trust
Woodstock Sustainable Farms
CTMQ Hikes the WLT properties