A Feather in Watertown's Cap
Hawk Ridge Winery, Watertown
November 2021
I have only been to Hawk Ridge Winery once and I'll admit that Hoang and I didn't stay too long. Perhaps we'll revisit someday. In fact, I'll make the bold statement that we will, indeed, return someday. On a day that's not 40 degrees with torrential downpours. (There were three confirmed tornadoes in Connecticut the afternoon we visited the winery, if that's any indication of how the weather was.)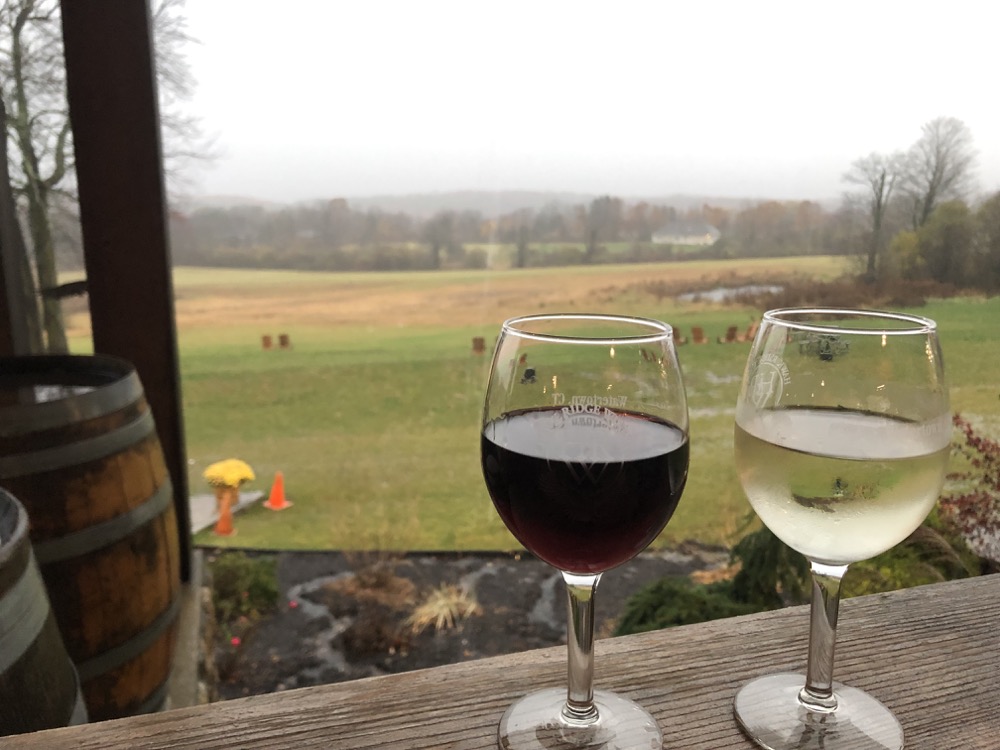 Even so, Hawk Ridge's rustic beauty shone through. The main building is large and attractive, but the true draw here is the porch and expansive lawn… and the view.
The first view we saw was of an absolutely packed parking lot as we drove the long drive to the winery. Holy cow, the weather was awful, and this is, after all, a Connecticut winery. I had no idea so many people spend afternoons at these places. Hoang made some quip along the lines of, "what else is there to do around here?" and before I rattled off a list of tiny museums, I checked myself and just chuckled.
And before anyone jumps down my throat, we have several real life friends who live in Watertown and have always had a perfectly fine time in Watertown. We like Watertown just fine. Calm down.
Hawk Ridge is a relatively new winery on the scene, having opened in 2017. It is part of the larger Hidden Breeze Farm which appears to be not much more than a hay farm. The owners and friends planted their first grape vines in 2014 and have continued to expand the acreage since. I read that they grow eight varietals here, which is about the maximum number anyone can successfully grow in our New England climate.
I used to really care about which grapes were estate grown and which wines they went into, but I no longer do. Hawk Ridge offers a ton of wines (and wine like drinks), so it was immediately apparent to me that they ship in grapes from elsewhere. But… as I scan the list, a bunch of them do incorporate the usual Connecticut grape suspects: Cayuga, Niagra, Frontenac Gris, Traminette, Frontenac.
But they've also got pinot grigio, Chardonnay, Riesling, a bunch of Rose, Cabernet Sauvignon, Merlot, Petit Syrah…
Breathe.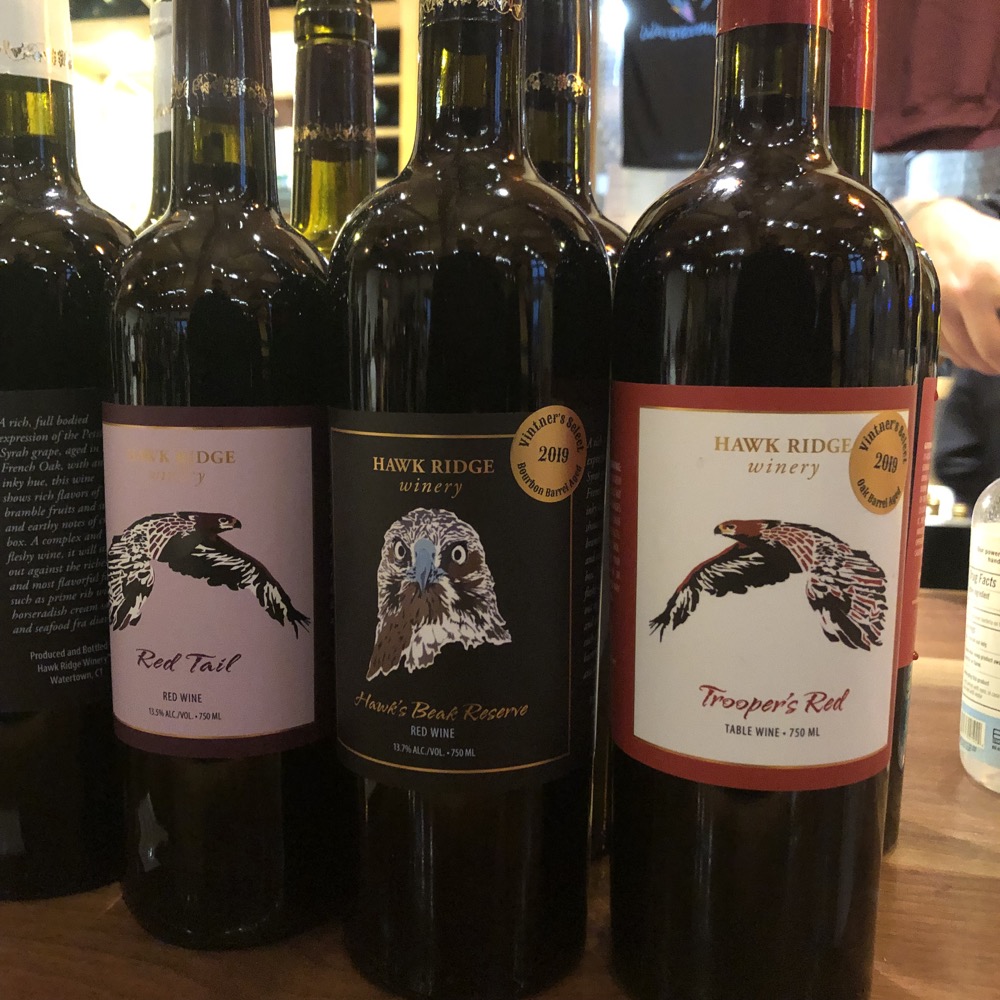 And three port wines, and a sparkling sauvignon blanc in a can and a sparkling chambourcin in a can what? Stop questioning, keep going. Sangria, Multiple wine slushies, and a wine slushy of the month with mysterious ingredients (as I write this, the slushy of the month is "S'mores" and I'm not sure I want to know what's in that) and they also have a variety of Woodbury Brewing Company beers.
Phew. With variety like that, I can understand why the crowds pile in here. There's seriously like 20 wines available both to drink or in bottles to purchase. So you now can see why I'm skeptical how much of their wine is from estate grown grapes. If I still cared about such things.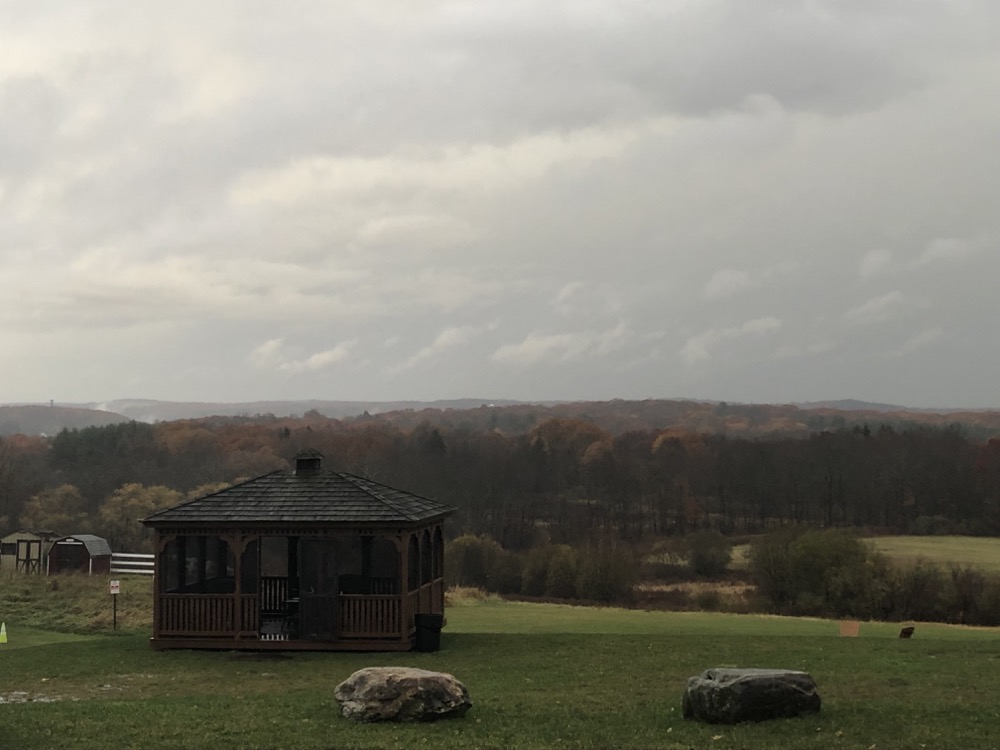 Oh yeah, they have a kitchen here too. And people were ordering from it left and right. LIttle pizzas, overpriced "charcuterie" boards, giant pretzels, the usual… wait, what? Calamari Fritti? Jumbo shrimp stack? ("start with a tomato slice, add fresh mozzarella cheese, cucumber, (6) jumbo shrimp, and topped with a creamy chipotle sauce." That sounds… interesting?) They do offer cheese plates with Arethusa cheese which would be my choice.
Hoang got a glass of the pinot grigio and I the Trooper's Red, a cabernet sauvignon. There was literally nowhere to sit inside – a second floor room seems to be reserved for large parties – so we went out to the blustery porch with a few other hardy folks. (Yes, there was a pandemic going on, not that you'd notice.) Not only is there a huge lawn for hanging out, Hawk Ridge has a massive tent space as well. And there are plans to expand the whole operation.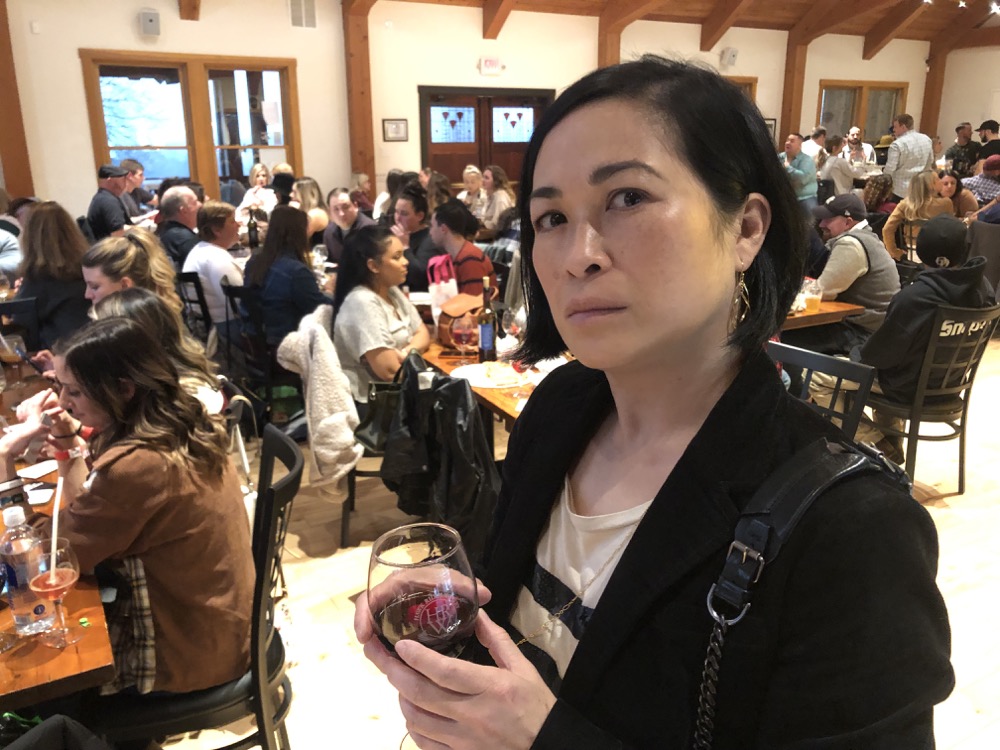 I kept mentioning how shocked I was at the sheer number of people there were here on a horrible November Saturday mid-afternoon, and Hoang kept wondering why I was shocked. She kept saying that her glass of wine tasted like something that wine shouldn't taste like. The description noted its "minerality" and if that's what it was, it wasn't for her. Or me… even though I traded with her because she simply couldn't drink what she'd purchased.
My cab sauv was alright. I drank it. We ventured inside to warm up a bit after finding a corner to stand relatively alone in. A kind fellow patron gave Hoang an unused chair which – thanks by the way – would have meant her sitting awkwardly while I towered over her shouting downward to continue our conversation. She did not sit in the provided chair, which earned her glares from the well-meaning women who provided it to her. The whole weird silent showdown continued for a good five minutes after which we simply left.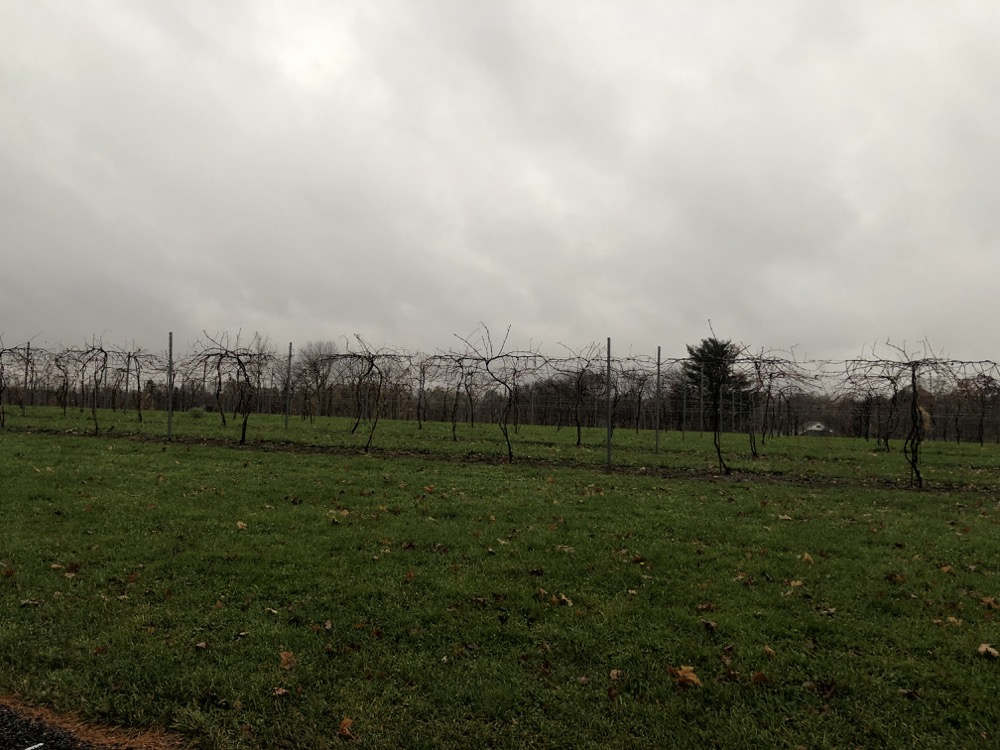 The Hawk Ridge property is beautiful and the building is inviting and fits in well with the surroundings. I'm sure out of the 30 or so wine (etc.) offerings, plenty are as good as any others in Connecticut. Despite the crowd, the servers were patient and helpful – even offering tastes before ordering full glasses.
While we prefer quieter settings these days, I came to understand why Hawk Ridge draws the crowds. And good for them.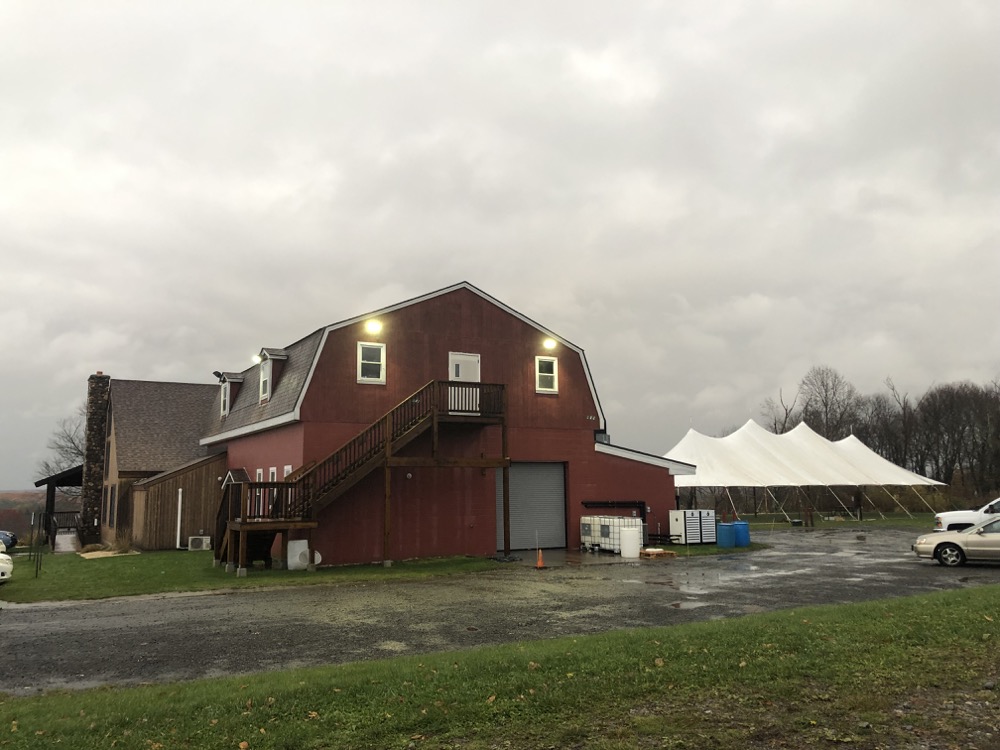 Hawk Ridge Winery
CTMQ's Visits to Connecticut Wineries