Everything Watertown
I've been exploring and writing about Connecticut since 2006. After a decade, I began compiling CTMQ guides for each town in the state. I plan on "completing" Watertown CTMQ-style… as well as the other 168 towns, cities, and boroughs in Connecticut. That is the ultimate goal of CTMQ.
If I've missed anything in town or if anything has closed or changed, please let me know.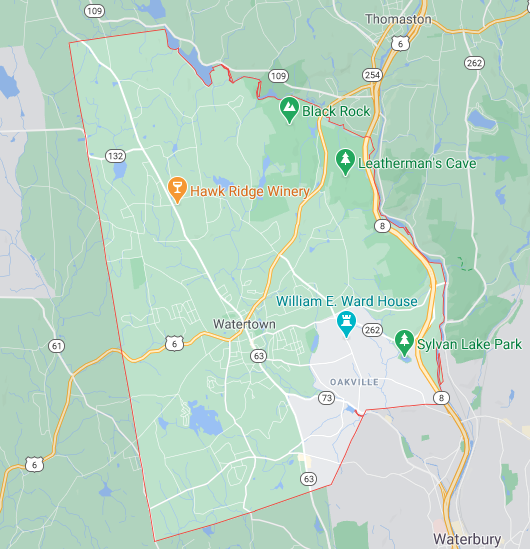 Museums
Mark W. Potter Gallery at The Taft School
Old Nova Scotia Schoolhouse
Watertown History Museum
Hikes
Black Rock State Park – Intro & Hikes
Mattatuck State Forest – Intro & Hikes
CFPA's Mattatuck Trail – Intro
Section 2: Keegan Road to Bidwell Hill Road
Branch Brook Trail
Section 3: Bidwell Hill Road to Slab Meadow Road
CFPA's Waterbury Area Trails – Intro
Watertown Land Trust Trails – Intro
Fleisher Parcel
Florence Crowell Trail at Willowbrook
Franson Farmland
Osuch Farm
Tedesco Trail
US Army Corps of Engineers Trails – Intro
Watertown's Town Trails – Intro
Food & Drink
CT Wine Trail: Hawk Ridge Winery
CT Wine Trail: North Winds Vineyard (Closed)
CT Beer Trail: Lasting Brass Brewery
Looking for your favorite restaurant? Here is an explanation as to why it's not here.
Everything Else
Leatherman's Cave at Crane Lookout
Leatherman's Cave at Park Road
CTMQ&A: Ed Silva of Lasting Brass Brewery
Watertown Wrap-Up
Completion Celebration Meal at TBD