Mattatuck State Forest
Harwinton, Litchfield, Plymouth, Thomaston, Waterbury, Watertown
What started as an over-timbered little 723 acres gifted to the state in 1926 has grown to 4,510 acres in 20 parcels across six towns. Most of what people are familiar with is in Thomaston, Waterbury, and Watertown though.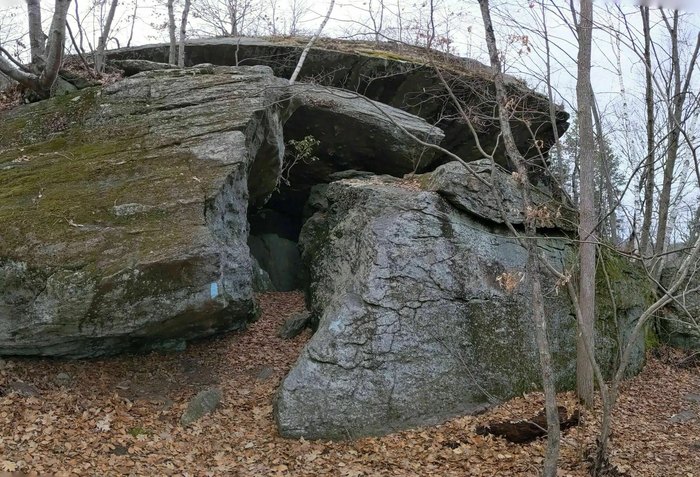 The stars of the show here are the Mattatuck Trail and the Leatherman Caves, but the CFPA maintains several other trails through the protected land. I should note that the only time I felt uneasy around hunters was in the Mattatuck, and I've heard similar from other frequent hikers. Regardless of that, The Leatherman is associated with the massive rocky overhangs here more than anywhere else in Connecticut. And that's cool.

All Things Mattatuck State Forest
CFPA's Mattatuck Trail – Intro
Section 2: Keegan Road to Bidwell Hill Road
Branch Brook Trail
CFPA's Waterbury Area Trails – Intro
The Leatherman's Cave at Crane Lookout, Watertown
The Leatherman's Cave via Park Road, Watertown
Jericho Falls, Watertown
Hancock Brook Cascades, Waterbury
Devil's Kitchen, Thomaston

DEEP's Mattatuck State Forest page
CFPA's Online Trails Map
CTMQ's CFPA Trails
CTMQ's State Parks, Reserves, Preserves, & Forests