Everything Waterbury
I've been exploring and writing about Connecticut since 2006. After a decade, I began compiling CTMQ guides for each town in the state. I plan on "completing" Waterbury CTMQ-style… as well as the other 168 towns, cities, and boroughs in Connecticut. That is the ultimate goal of CTMQ.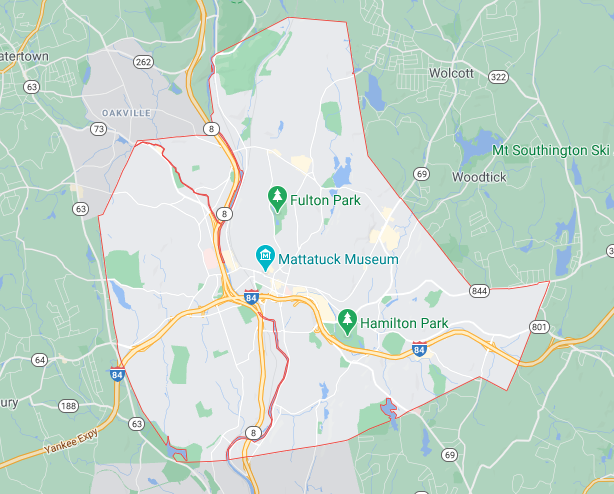 All The CTMQ Waterbury Stuff
Museums
Highland Package Beer Can Museum
Mattatuck Museum
NVCC Observatory
The Timexpo Museum (Closed)
Waterbury Button Museum
Hikes
Mattatuck State Forest
Hop Brook Lake
CFPA's Finch Brook Trail
CFPA's Waterbury Area Trails – Intro
Waterbury's Town Trails – Intro
Food & Drink
CT Chocolate Trail: Fascia's
CT World Food Tour, Albania: Albanian Festival
CT World Food Tour, Iraq: Dunya Market
CT Beer Trail: Brass Works Brewing Company
CT Spirits Trail: Continuum Distilling
Looking for your favorite restaurant? Here is an explanation as to why it's not here.
Everything Else
US First: Brass Mill
US Oldest: Howland-Hughes Building
CT Art Trail: Mattatuck Museum
CT Freedom Trail: Hopkins Street Center
Hancock Brook Cascades
Library Park/Brass History Trail
Union Station/Rep-Am Clocktower & Clock
Welton Horse Fountain
Wolcott Street Fake Tunnel
The Village at East Farms Covered Bridge
Holy Land USA
The Connecticut Store
Eastern Color Printing Company (Gone)
Ideal Fish
Radium Way
World's Strongest Policeman Sign
Palace Theater
Albanian Festival
College Football Tour: Post University Eagles
Carrie Welton, by Charles Monagan
Waterbury Wrap-Up
Completion Celebration TBD