Time To Pretend
Waterbury
March 14, 2015
The museum closed in late 2015. The Easter Island head still stands in early 2021.
Whilst sitting in traffic in Waterbury, you probably notice two things every time. The cross up on the hill at Holy Land, USA and the Easter Island Mo'ai head near the mall. I'm fairly certain there is not another mall in the world with a giant Easter Island Mo'ai head. (Quickly double-checking if there are malls on Easter Island. Nope? Good.)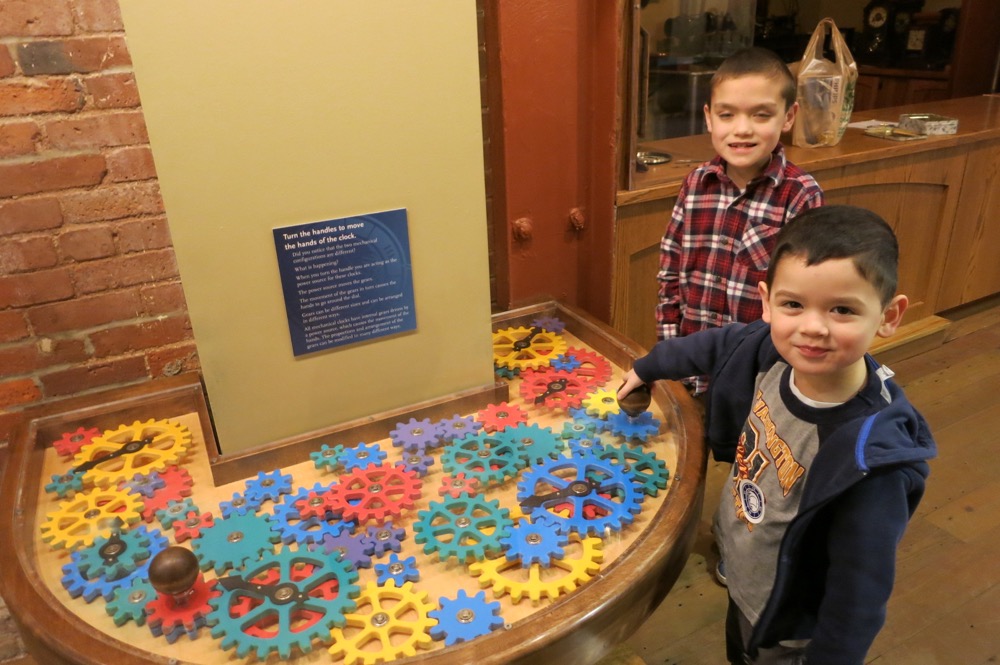 I recall the first time I saw it, I immediately had to know WHY there was a giant Easter Island head at a mall… along I-84… in Waterbury. Upon learning that it was part of something called the Timexpo Museum, I still didn't get it.
Which is also why I immediately loved this place. And was rather sad upon learning that it would be closing soon after I decided to finally visit. This was an expensive museum to build and maintain, and it only lasted 14 years. (This website you're reading has already lasted longer than the Timexpo Museum.)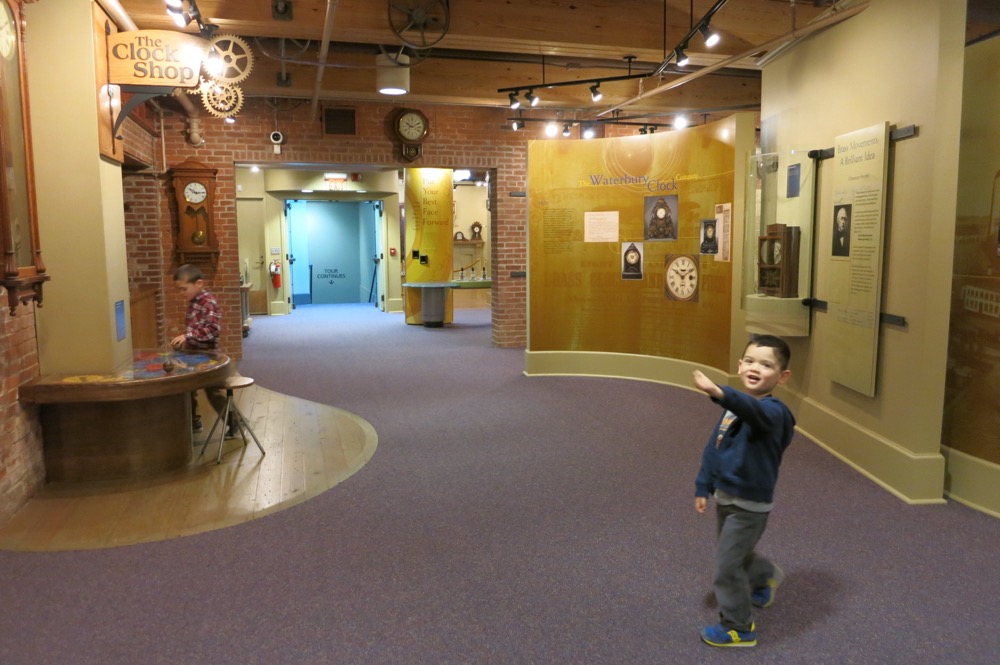 The final cost of the place was $5.45 million but at least Timex spent about $3.5 million of that itself. Eesh. The New York Times eulogized the place, throwing a little bit of shade on its location and focus:
The museum's director, Cathy Conti, lamented its short life span during a recent tour.

"Doesn't it have great energy?" she said as she walked through the building, a turreted brick structure from the 1850s that originally housed a brass mill. The museum sits between a highway and a strip mall, and a foam-and-steel copy of an Easter Island statue sits rather incongruously on the front lawn. Around the corner is Holy Land USA, a sculpture park from the 1950s with crumbling facsimiles of ancient buildings in Jerusalem and Bethlehem.
While I can't say they're lying, they didn't have to be so so honest. Eesh again.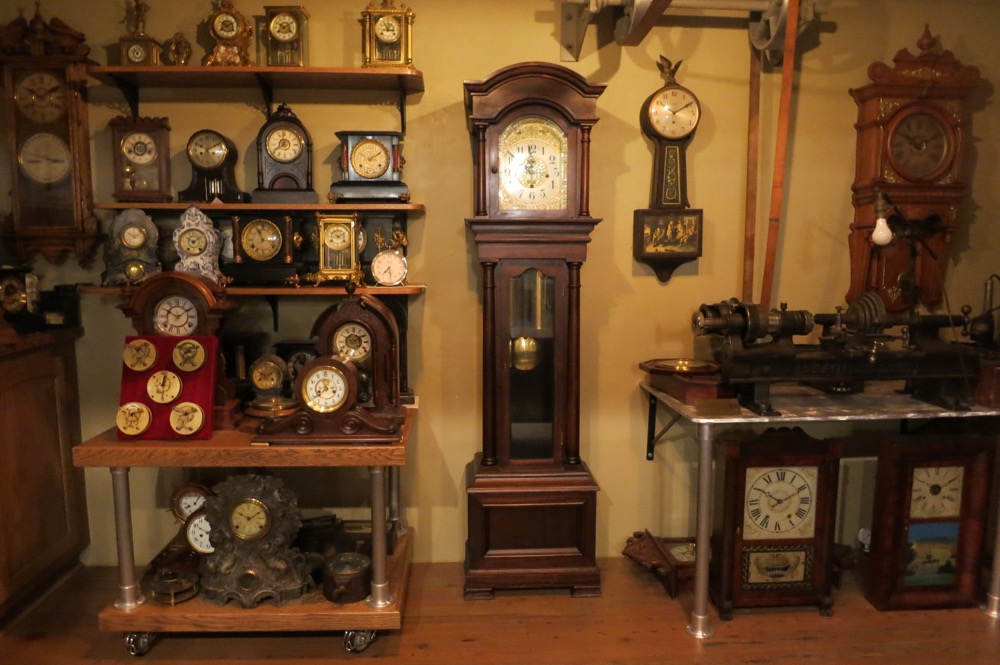 The museum itself was quite impressive; its collection was vast and the storytelling was thorough and made pretty fun for all ages. One thing that probably hurt the museum in the long run was the seemingly incongruous mix of clock and watch history and South American/Polynesian exploration. The connection was tenuous at best and it made for essentially one and a half museums.
Which is better than half a museum I guess.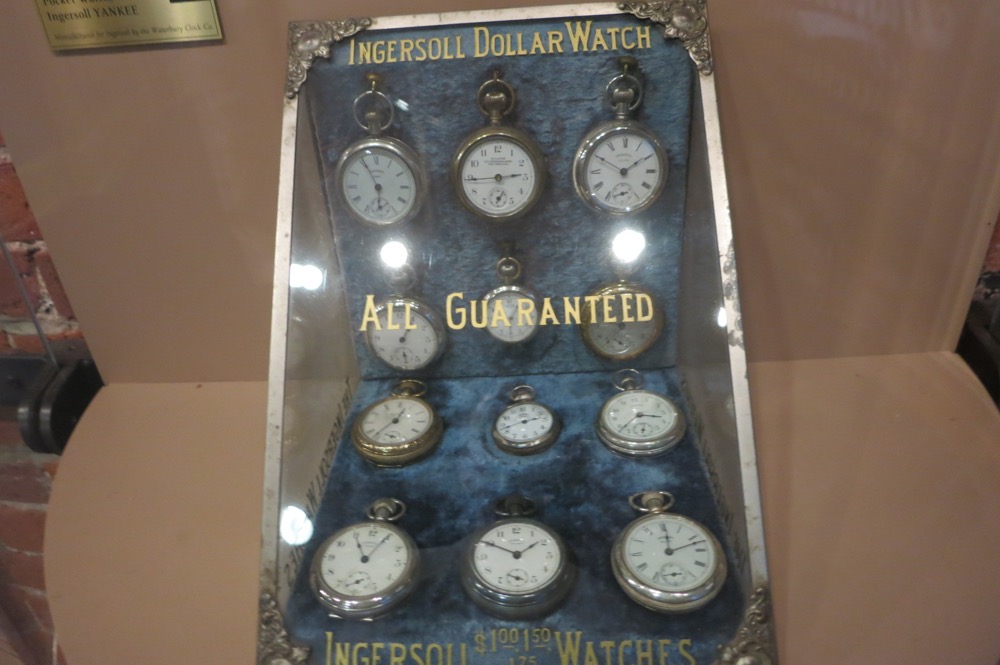 As such, we'll walk through the place and keep the Polynesian stuff separate… because it is. The Timex Museum told the story of local clock making history leading up to the Timex company 1854.
You all know what Timex is today, but back before it was Timex, it (more or less) started out as the Waterbury Clock Company. Old timey Waterbury was pretty important. It was a center of manufacturing; notably clocks and brass works. Heck, the city's motto is Quid Aere Perennius ("What Is More Lasting Than Brass?") which I guess is now ironic, since all the brass makers have left the town to wallow in its unfortunate post-industrial malaise phase.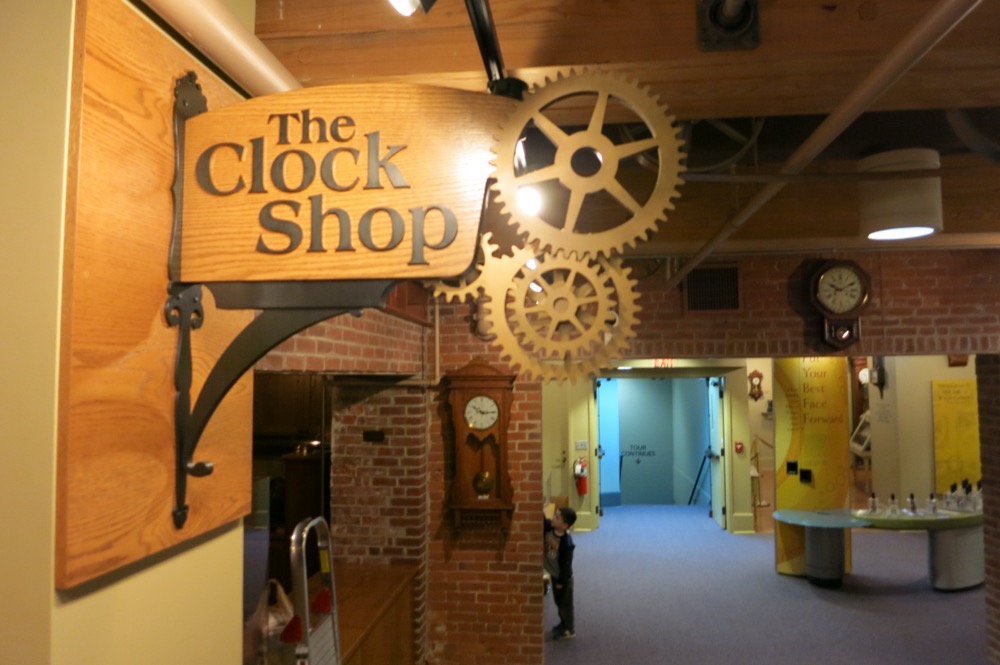 The museum is housed in a hulking old Brass factory, which eventually closed in 1984. Though you'd never know you were in a factory building while inside, as the millions pumped into the place made it pretty darn homey.
The first thing one encounters is the gift shop. (This is also, of course, the last thing one encounters as well.) I'm not a gift shoppy person at all, so we didn't even poke around, but I was drawn to one particular item for sale:
I wonder if they sold any of those tacky things?
We paid our entry fee and I made my boys read the sign about "NO RUNNING." I was alone with them and I knew that would be a challenge. They are great about not touching stuff, but not running in large open former factories? Yeah, good luck to me.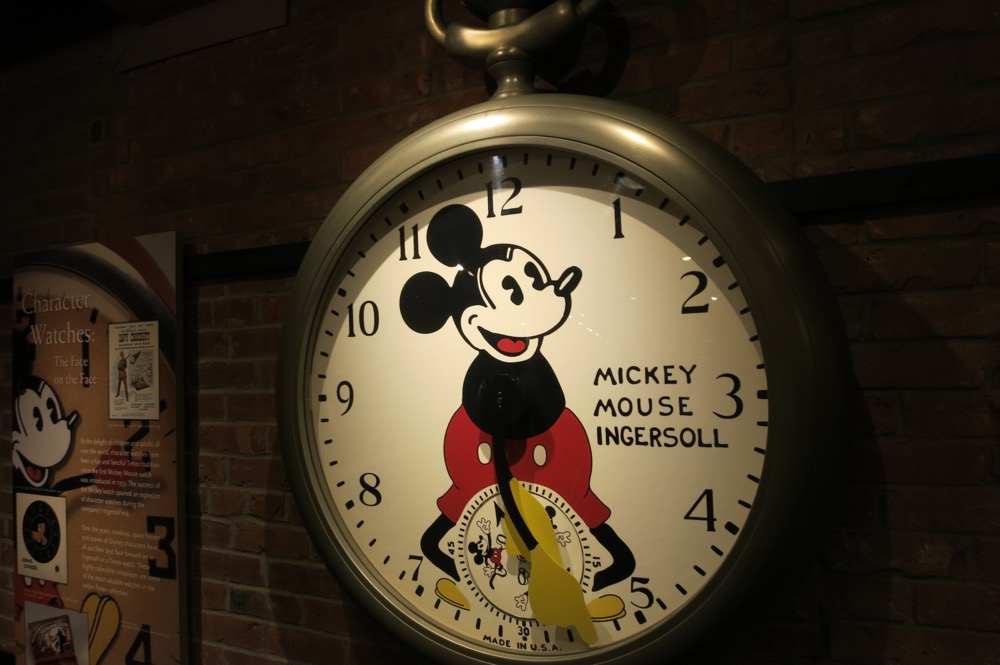 Into the (giant) elevator and up to the 3rd floor.
Out of the (giant) elevator and back in time, 160+ years to the birth of what is now Timex. Spoiler alert: that ancestral line goes something like, Waterbury Clock Company, Waterbury Watch, Ingersoll, US Time, Timex.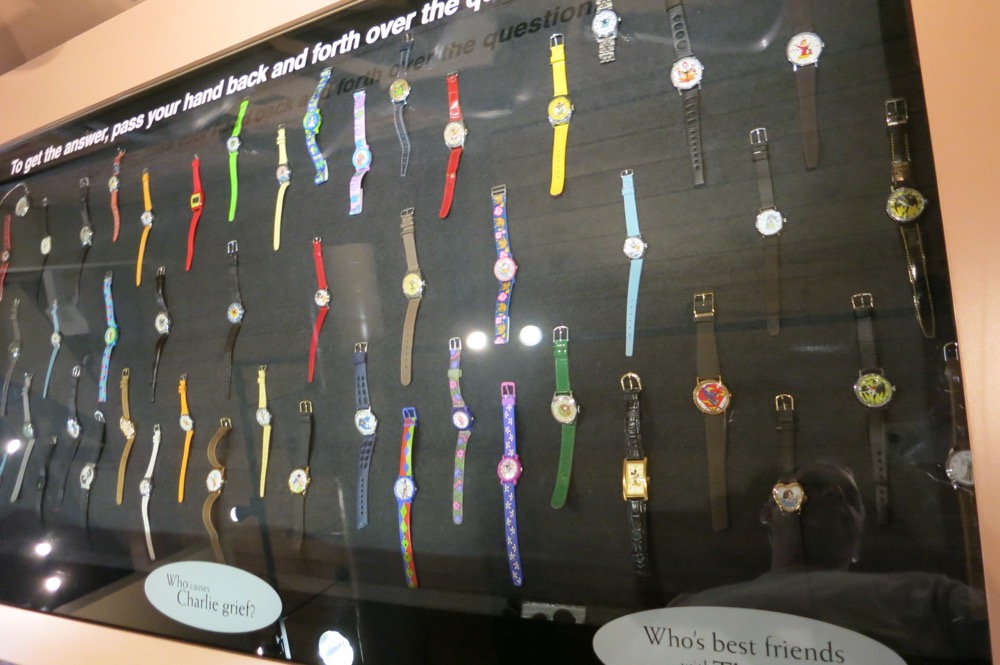 The museum did a great job of explaining the genesis and growth of the Waterbury Clock Company. It was incorporated in Waterbury on March 5, 1857. The roots of the company, however, reach back to January 14, 1843, when its parent company, the Benedict & Burnham Manufacturing Company, was formed.
I like the specificity of the actual day.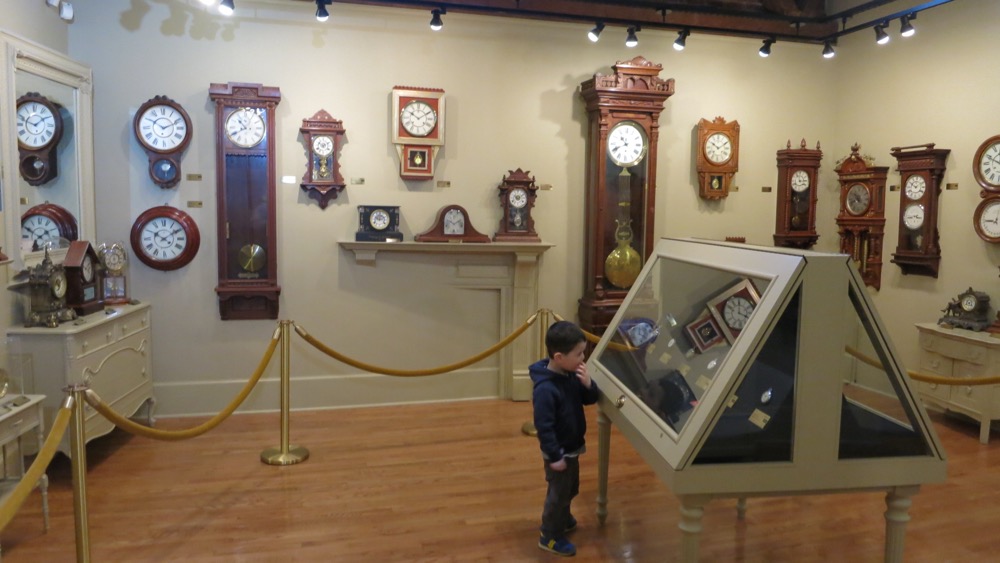 Benedict & Burnham were manufacturers of brass sheeting, brass buttons and other brass products. By the 1840's, brass clock movements were being used in millions of clocks manufactured by such Connecticut companies as Seth Thomas, Wm. L. Gilbert Clock Co., Ansonia Clock Company and others. The change, from wooden clock parts to brass, was a major impetus of the Industrial Revolution – and the Naugatuck Valley was where much of it took place.
Over its first several decades, the Waterbury Clock Company rule the clock world. The names involved with the company are a who's who of famous Connecticut industrialists of the 19th century. Their names are all over towns like Waterbury and Bristol. Terry, Jerome, Burnham. A series of buyouts, bankruptcies, and factory fires and starts and stops marked the company's first near-century. You can, and should, read all about it here.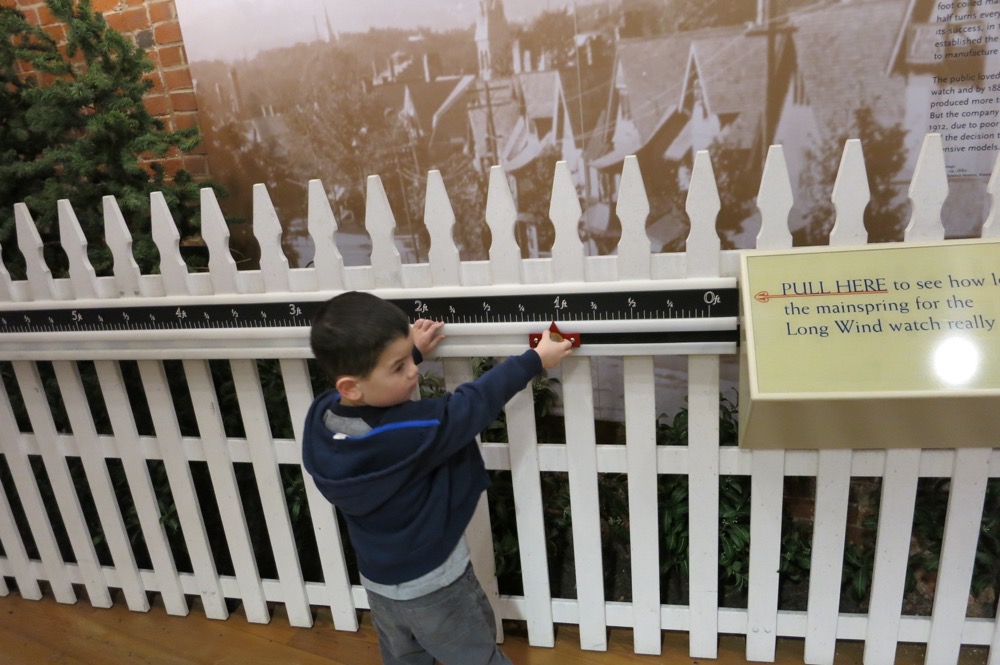 My favorite anecdote I read was about Chauncey Jerome, a man credited for realizing brass clocks and clock movements would be far better than wood. He became super rich, but then fell into personal bankruptcy, "apparently because of a stock swindle involving P.T. Barnum." Go figure.
The museum has a very impressive collection of these old Waterbury clocks. They are very well-preserved and most are quite beautiful. There are displays on how clocks worked back in the day and a few activities for kids to putz around with while their dads read about the history.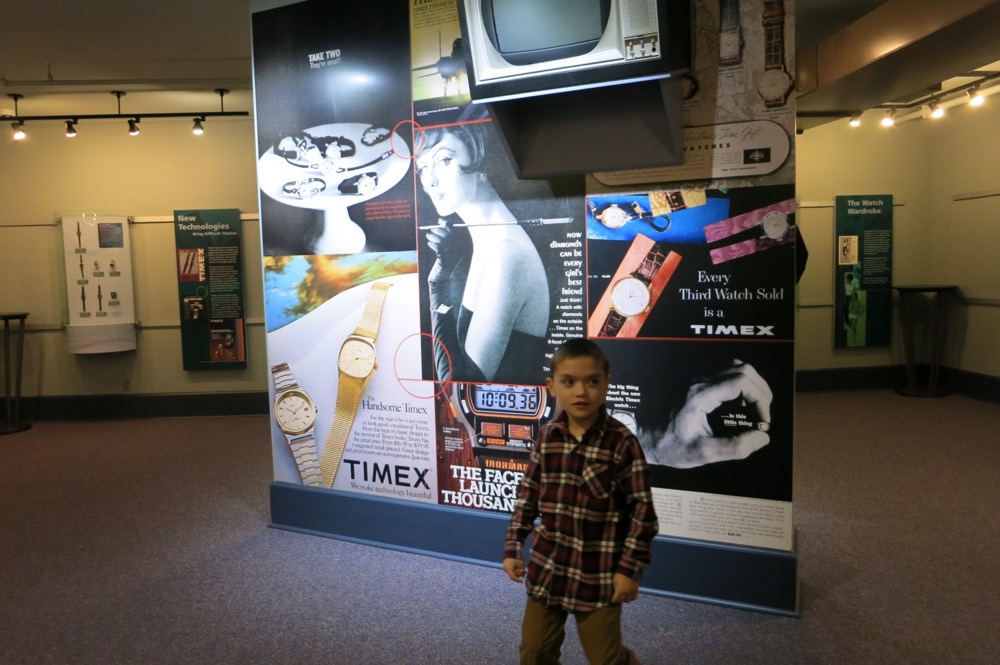 This will become a theme – and should become de rigueur for all these general interest museums.
I learned about guys like Archibald Bannatyne, who spent 30 years in Waterbury devising more than one-hundred inventions for machinery, processes, and movements for clocks.
In the late 1800's, Robert H. Ingersoll got involved with the Waterbury Clock Company and began marketing their products under his own company's name. This resulted in massive success for both the company and the Ingersoll brand.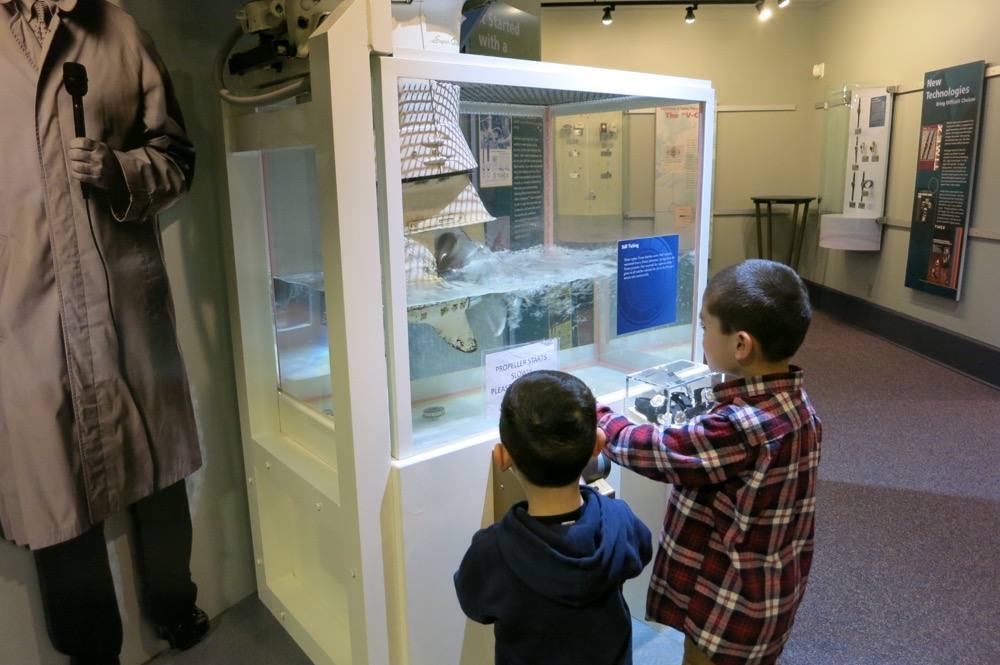 The first made pocket watches, including one called the "Long Wind," which required users to do 158 half turns of the watch every 30 hours. People loved it anyway – and probable didn't realize that the coiled mechanism inside it was 9-feet long!
I used an exclamation point! I never use exclamation points! But nine feet long!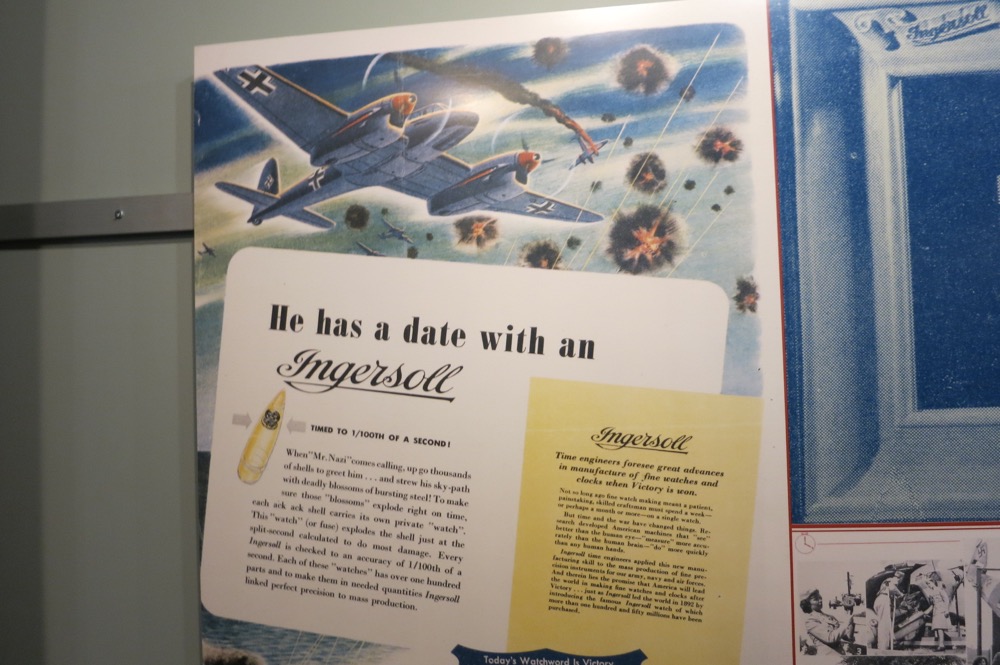 Anyway, the company moved from pocket watches to these newfangled things called wrist watches. Ingersoll had a hugely successful "Dollar catalog" and wanted Waterbury to produce a dollar wristwatch. Prior to World War I, wristwatches were rather uncommon. But the Army issued them and at the end of the war, everybody wanted one.
Ingersoll and Waterbury produced high-quality wristwatches and were successful doing so. Until Ingersoll went all crazy and expanded way too quickly and fell apart completely. Waterbury bought him out and his life ended in a huge mess. Ingersoll was incredibly innovative and brilliant with regards to marketing, but apparently an idiot when it came to finances.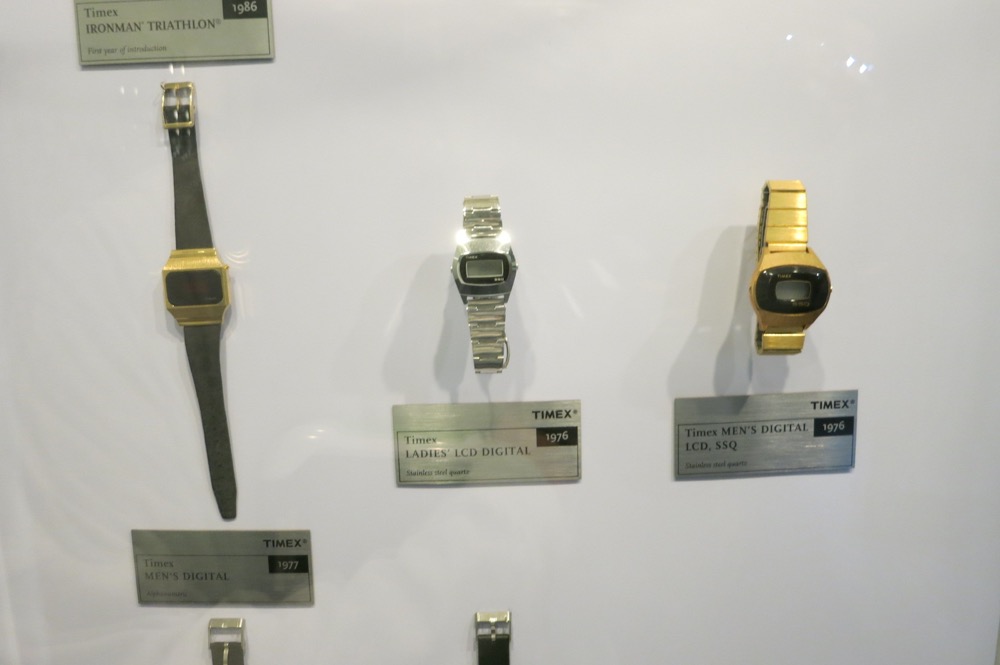 Oh well.
Here, the museum has a really cool activity for kids (and adults, too). We were given templates when we paid admission and here, and through a series of stamp presses, my boys and I made our (somewhat) wearable paper watches. They both really enjoyed this and therefore, so did I.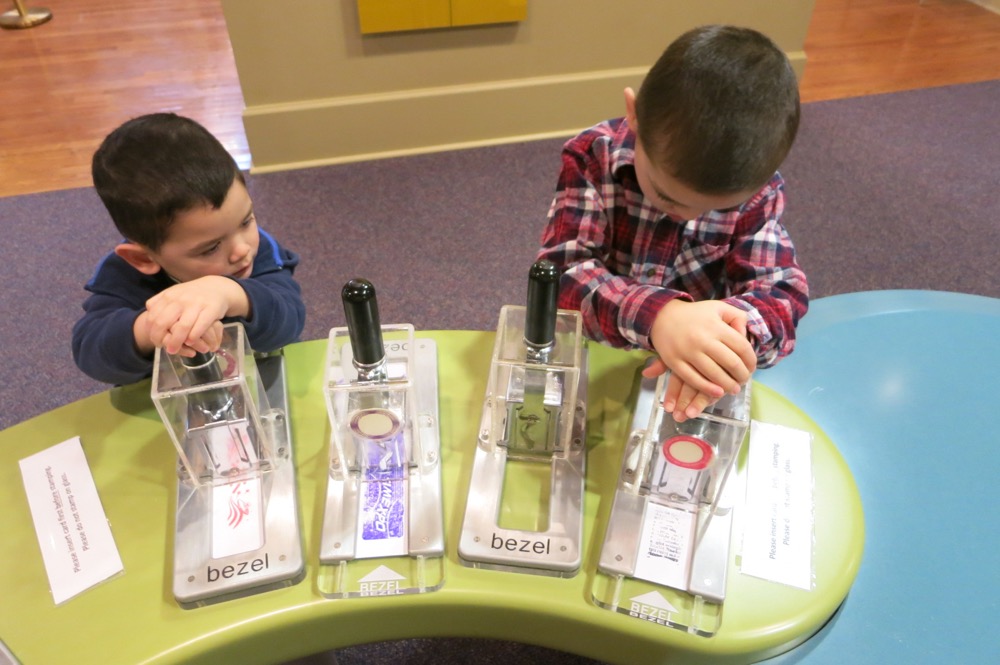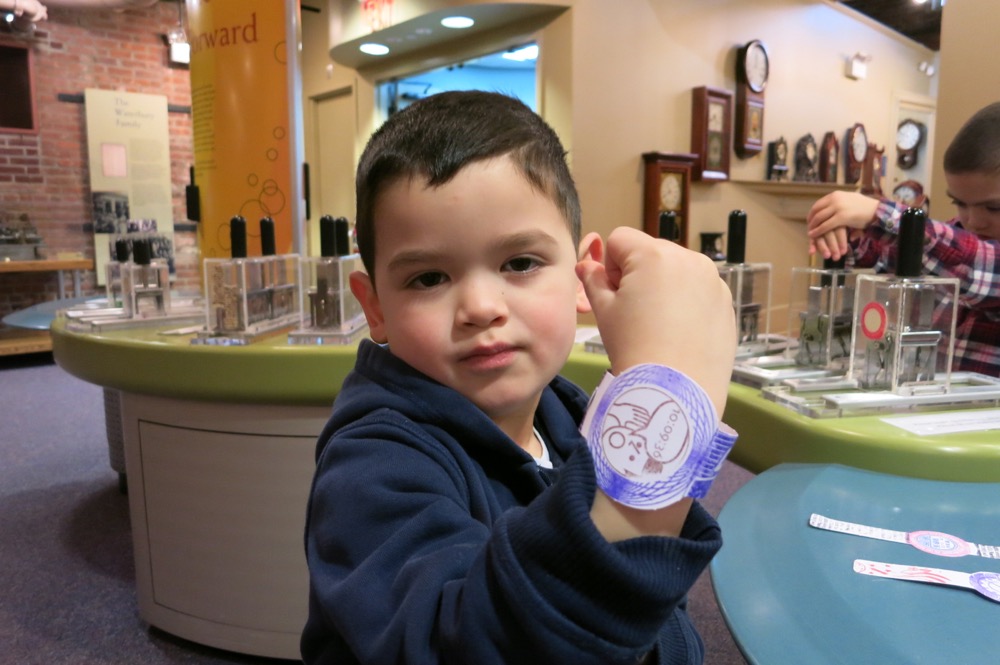 A decade passed after WWI and the Waterbury Clock Company started teetering on the edge of financial ruin. They owned the Ingersoll name and with it, they launched a line of electric clocks and watches with some goofy character nobody had ever heard of on it.
Some thing called a Mickster Mouse? Dickey Mouse? Oh, Mickey Mouse?
Yeah, that guy.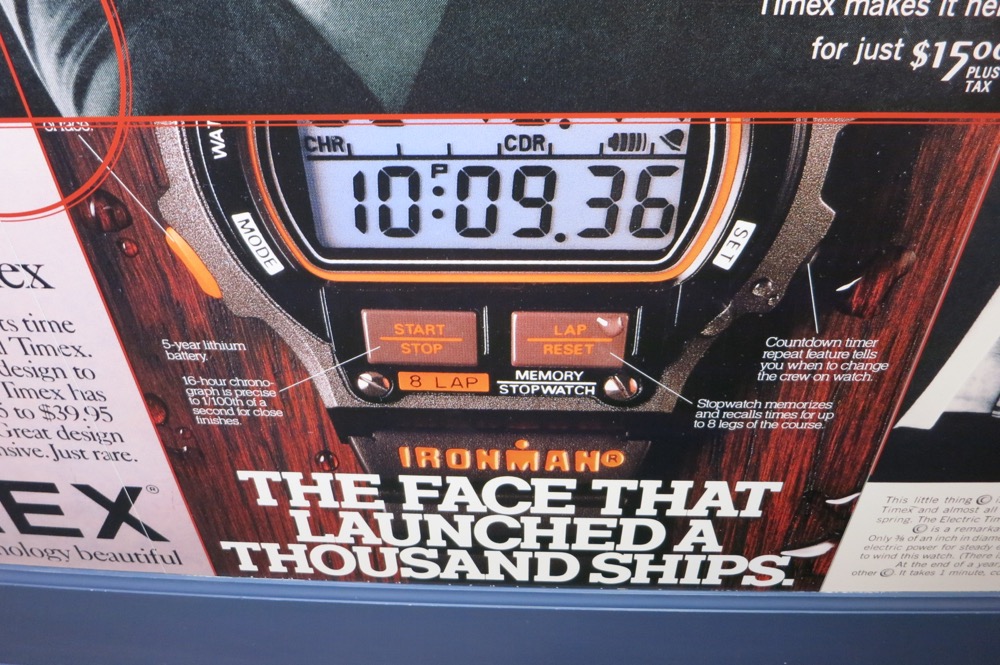 Those Mickey watches saved the company, and even allowed it to grow and increase wages. Millions were sold, but despite that, Disney had demanded a hefty licensing fee and cut of the profits. So while it "saved" Ingersoll-Waterbury-Whatever-It-Was," it didn't make it into the Microsoft of the day.
After the Mickey hubbub died down, the company was ripe for purchase. Enter US Time. I won't bore you with the details but during the 1940's and 50's, two things were happening: Missile building and personal income building. The United States Time Corporation bought some European parts companies, incorporated stronger materials borrowed from the military, and launched a new line of watches that were strong and dependable.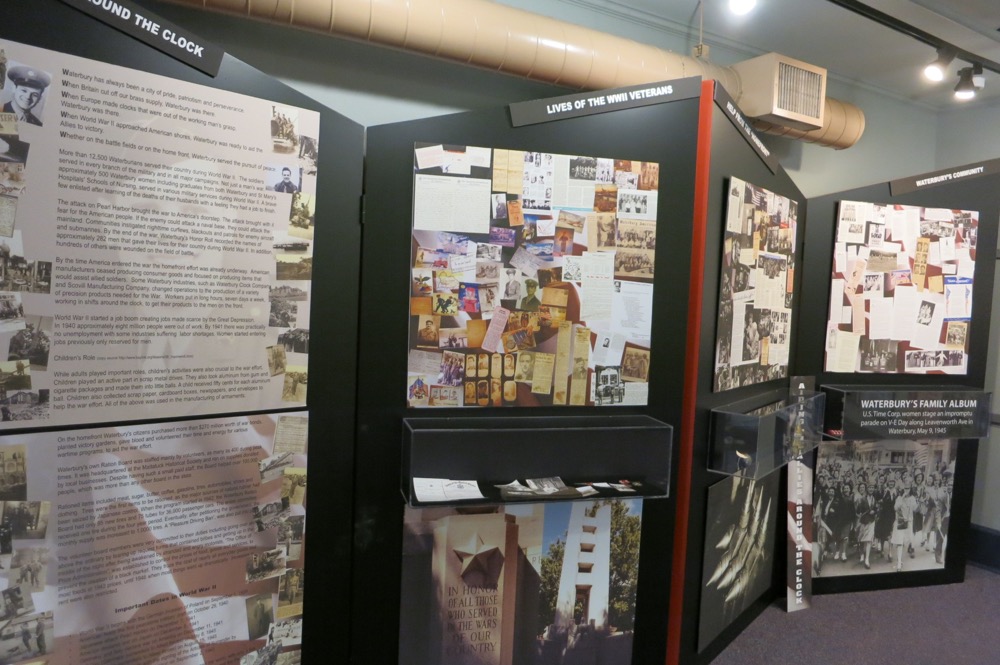 You could say that they could "take a licking and keep on ticking." That famous slogan predated the Timex name by at least a decade. (The company became Timex in 1969, and its current US headquarters is in Middlebury.)
The company was also making timed fuses and other military parts. This was all well and good until the military contracts ran out. Fortunately, Timex owned a large chunk of the watch space… until they didn't.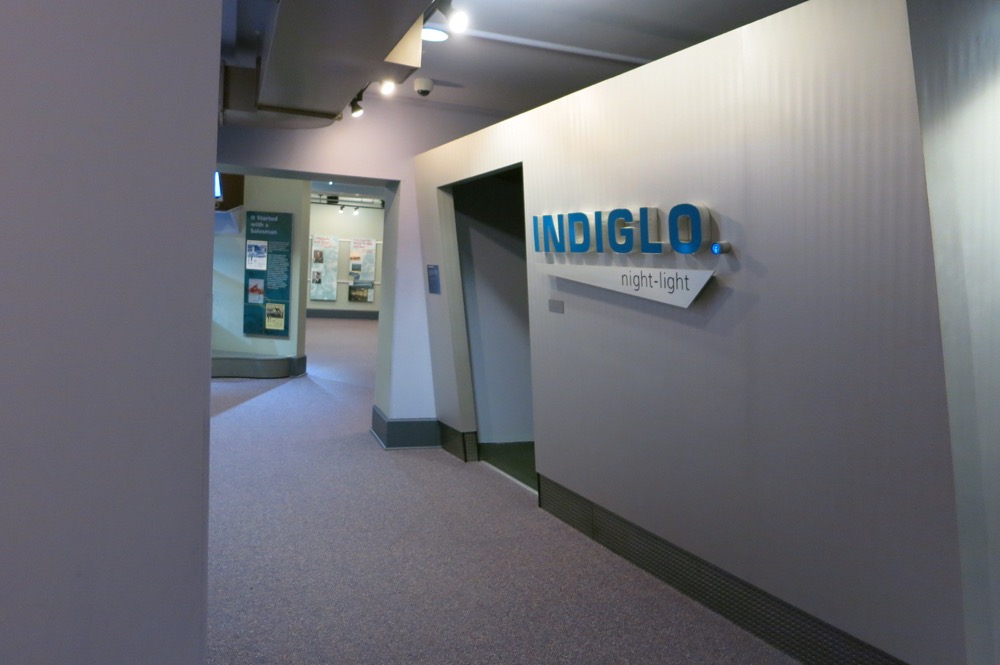 The 1980's were lean years for Timex. Cheaper Japanese watches flooded the market, the Disney partnership ended, a Polaroid partnership fell apart, and things looked bleak. Timex went from a 66,000 workforce to 6,000. They made a go at personal computers with the Sinclair Corporation but got crushed by Commodore. The company refocused on just watches and was more or less saved by the release of the Ironman Watch.
In a country full of decidedly non-Ironmen, that watch became the number one seller in the US. When the 1993 terrorist bombing of the World Trade Center happened, it was reported a guy navigated the black stairwell with his Timex Indiglo watch which sent sales soaring. Today, the company is doing fine I guess even though everyone carries their clocks in their pockets on products made by Apple and Samsung.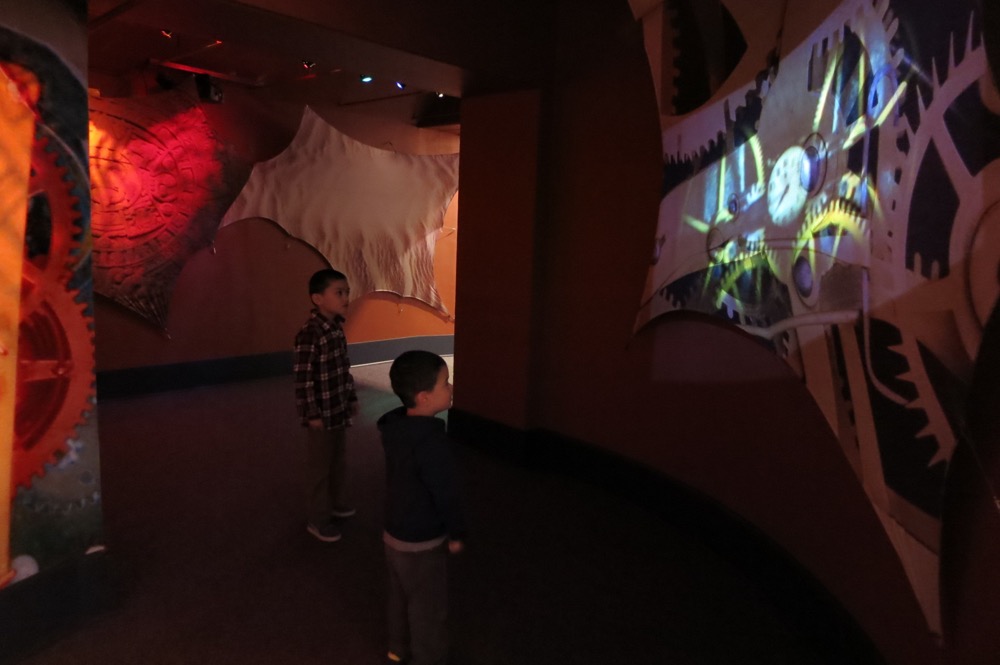 So I would assume watch sales have declined precipitously. And their museum closed because apparently not enough people are interested in time piece history anymore. The collection went to various places like the Smithsonian, Waterbury's excellent Mattatuck Museum, and one would think some went to the equally excellent American Clock and Watch Museum in Bristol.
The Timexpo Museum was a pretty cool place, and – what's that? The whole other part about "exploration" and Thor Heyerdal and Easter Island? Oh yeah. That.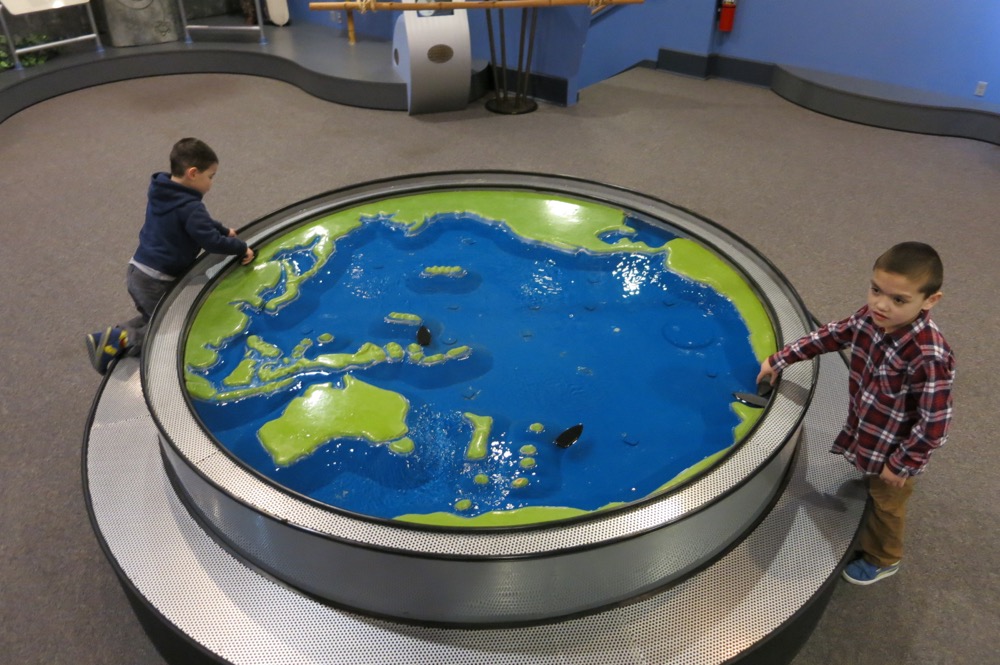 I think this "other museum within the museum" existed because Heyerdahl's famous adventures ("Kon Tiki") were sponsored by Timex. I also think the the president of Timex was friends with Heyerdahl or had some weird fascination with him… something led to the creation of the weird "exploration" section of the museum.
It was incongruous at best. But… but it was put together well, I guess, just not what anyone came here for. There were random displays about rain forest destruction and maps of Heyerdahl's journeys and some history on Polynesian and South American culture. Even a cartography lesson or two.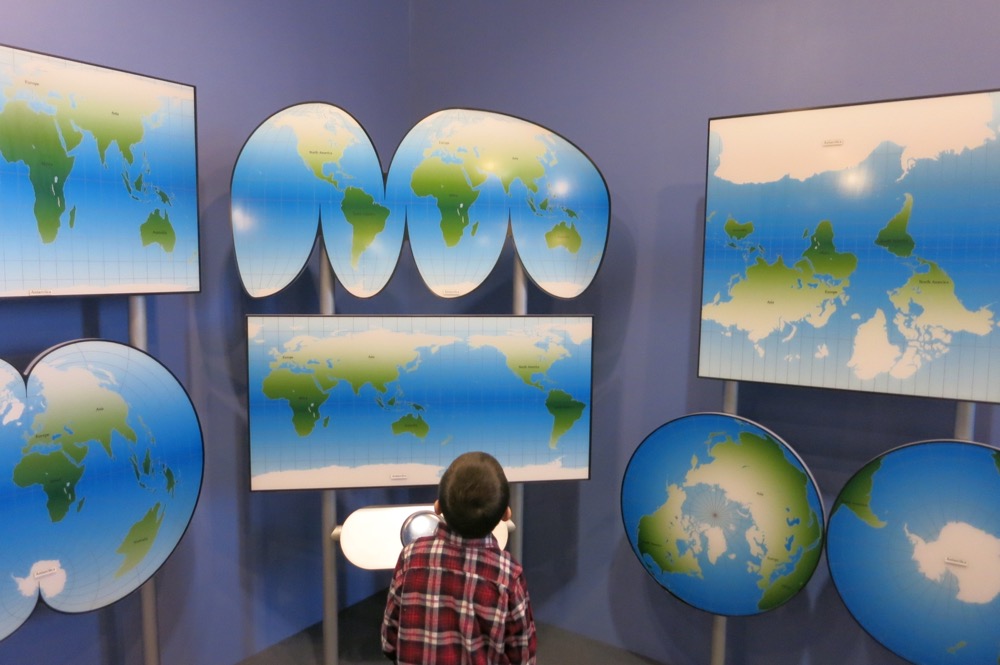 It was weird and out of place. (That's not to say that Heyerdahl's heroics aren't worth a look and that deforestation and cartography aren't things that shouldn't be hammered home at ever given chance. Just perhaps not in a "History of Timex" museum, y'know?)
My sons didn't care, as they got to play around in a pool with a map of Polynesia in it while I poked around the displays. I care that this place closed though. I knew it was closing when I visited and our guide knew I knew, so that was all sort of uncomfortable. She even asked for an extra donation on top of the fairly steep admission charge. This made me sad.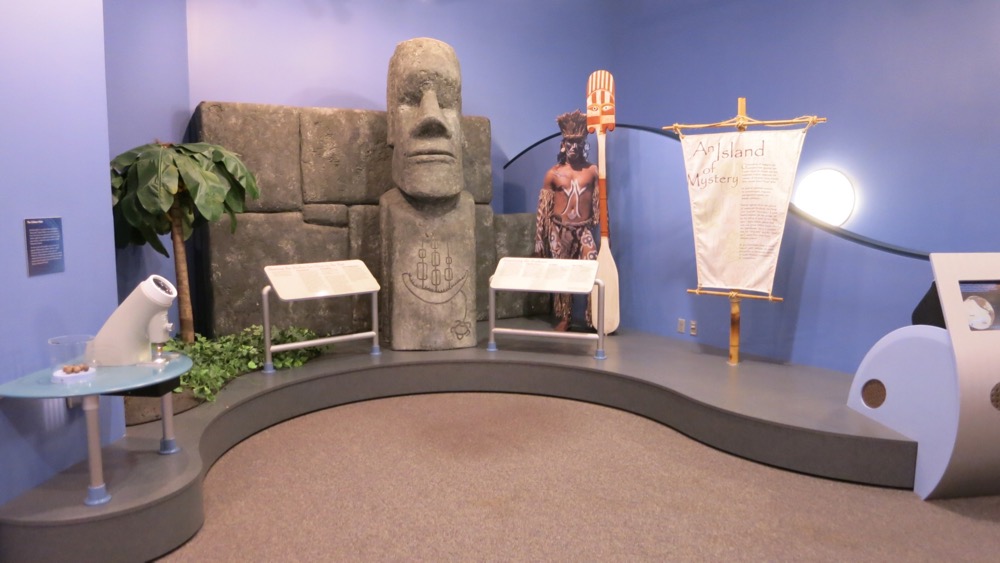 As my boys did some sort of coloring activity with her, I looked around one last time. These overly expensive private museum ventures are difficult to maintain. Admissions are always high and if they can't adapt and change enough to draw repeat visitors, they almost never survive. The history of brass, clock and watchmaking is hugely important to Waterbury and its surrounding towns and its a story that needs to be told.
Fortunately, there are half a dozen existing museums that still do that and do it well.