Topping off Suffield
Hilltop Farm Nature Trail, Suffield
August 2020
It is perhaps premature to be writing this page now in 2020. But you know what? The glacial pace of everything at Suffield's Hilltop Barn tells me that I might as well now, because no one can be sure if and when things will be clearer.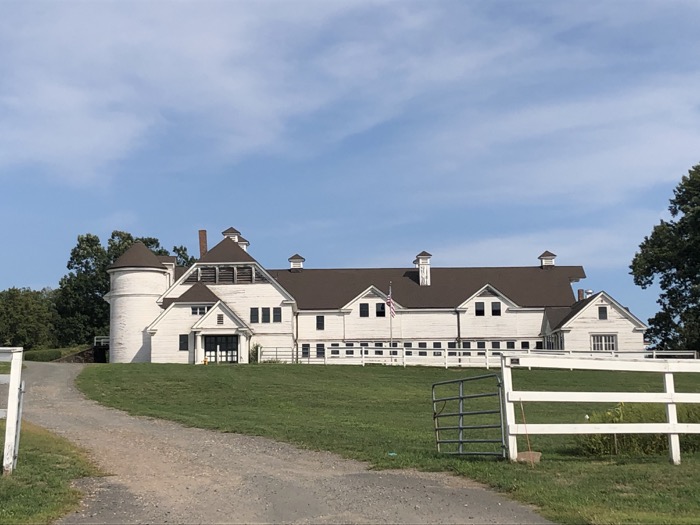 Please don't take that as a knock on Hilltop Farm. Its famous giant barn is one of the attractive in the state. The Friends of Hilltop is a good organization that has done many good things. The farm and barns are historic and I fully believe the town of Suffield and the farm's private interests mean well.
But I've been hearing about an "education center" for a decade. And a proposed ice cream and/or gelato operation since 2013. I've no idea if either will ever come to fruition, but I was tired of waiting for the nature trail.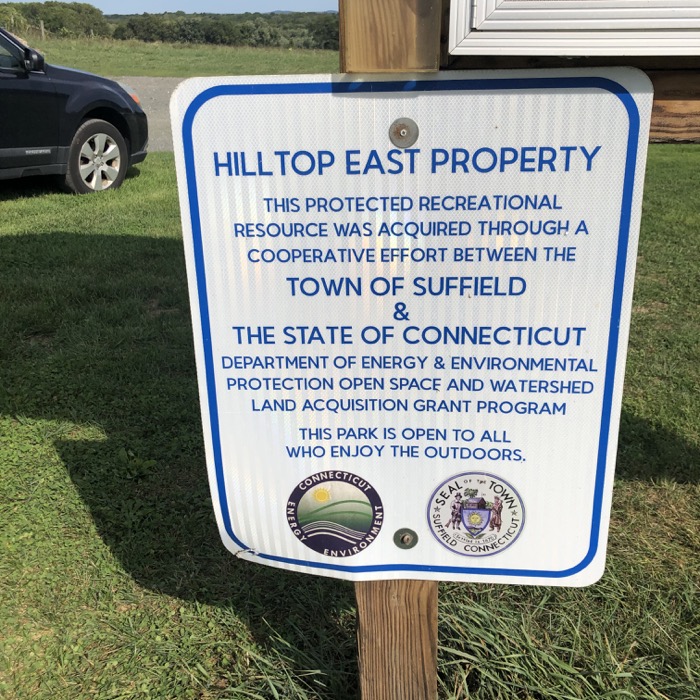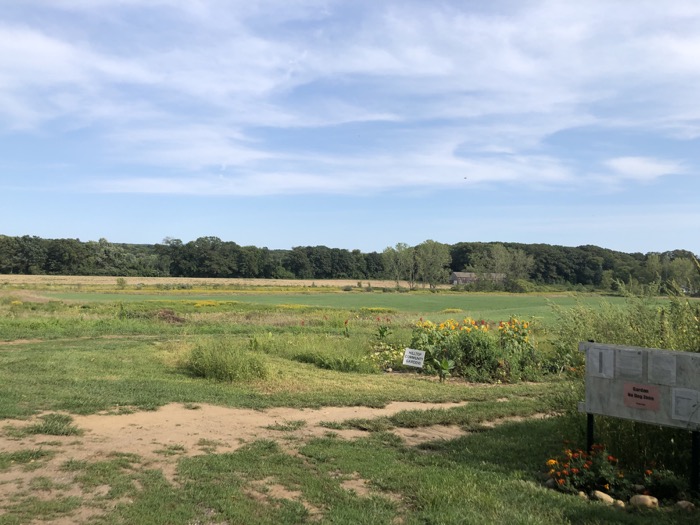 So I went up to the Massachusetts border to check out what was there now. Not ten years from now, but now. I don't see much changed from our 2010 visit during fun Farm Fest day. Man, it's a really cool barn here.
I didn't find any actual trailhead. There is a kiosk that invites people here to walk around though, so that's good enough for me. Even if… even if there's really not much to walk around and see.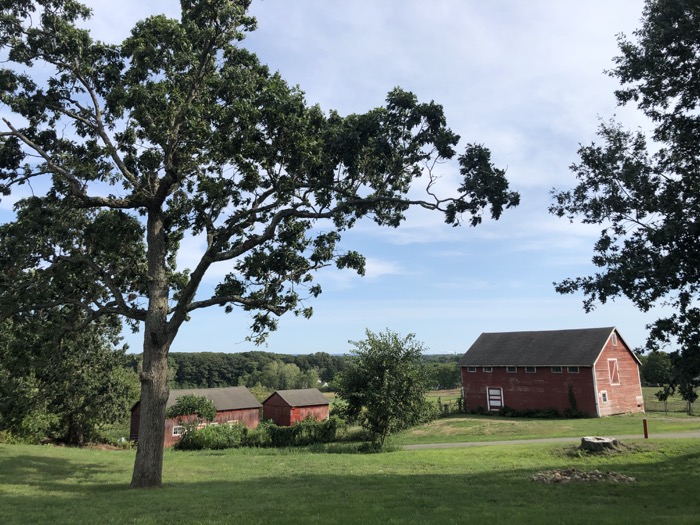 It's a farm. On a hilltop. There are vegetable gardens and a big field of something and a butterfly garden. And trees. There are some trees. The property extends all the way to the Connecticut River.
A farm road goes around the big field. And there's what looks like there may be the idea of a trail near the main buildings and (lived in) house, but I can't really be sure. But I am sure I walked around the place, pretty much canvassing the whole of the property one way or another, so I'm calling it a day.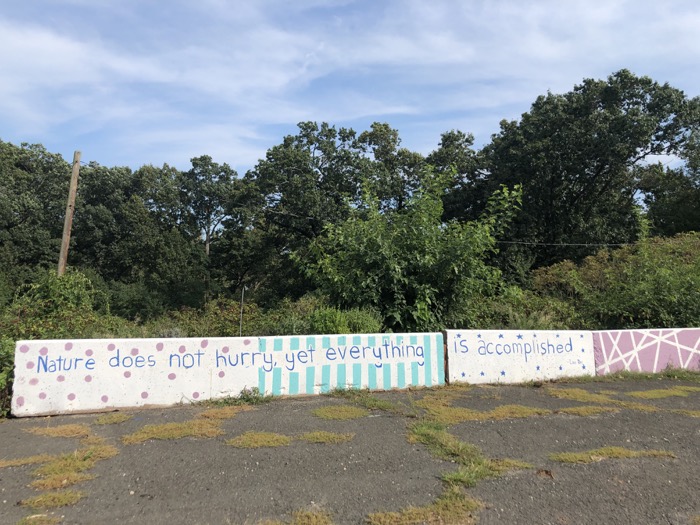 Hilltop Farm
CTMQ's Visit to Hilltop Farm and its Farm Fest
Suffield's Town Trails