The Village People
The Village at East Farms Covered Bridge, Waterbury
Every time I dash off another page about another covered bridge that no one would consider worthy of creating a new CTMQ page for, I question myself. Intensely. There's no historical value to this bridge. It was built in 2000. It does cross a little stream, but the "covered-ness" is purely aesthetic.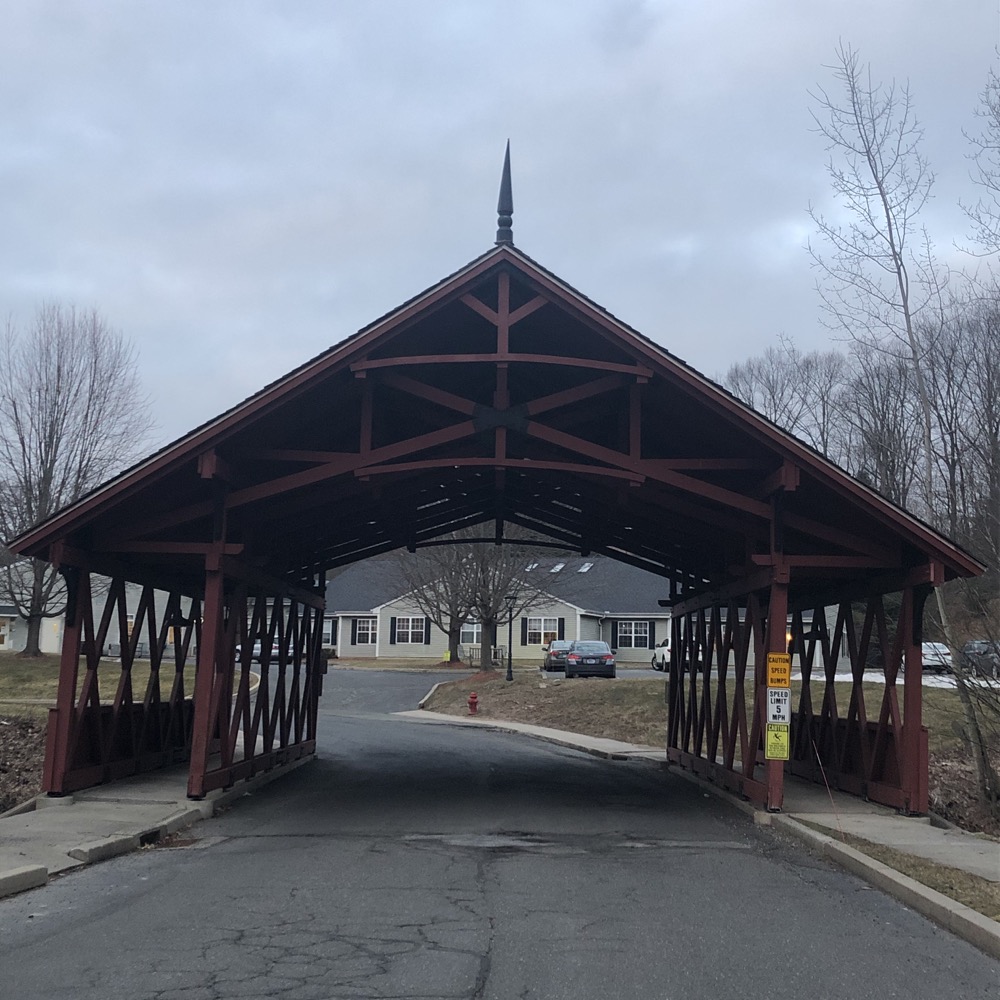 Which is fine. This is the bed I made and now I must lie in it. Let's talk about this one…
The Village at East Farms is the overlong fancy name of a senior living facility in Waterbury. It's very near I-84 and businesses strips most people associate with the Brass City, but once onto the sprawling hillside property, it is quite nice. My drive in and out along the winding road could have been anywhere in the northeast.
And check this out – ever hear or see those Joan Lunden "A Place For Mom" ads? I just learned about The Village at East Farms from A Place For Mom dot com!
The Village at East Farms is a cozy country estate situated on a picturesque, 34-acre wooded hilltop. An authentic covered bridge, lavish gardens, and rolling panoramas provide the staging for a nine-hole putting green. At East Farms you will find private walking paths and gazebos that grace beautifully manicured gardens, while residents enjoy the tranquil scenery and seasonal outdoor dining from the terrace off the dining room.
An authentic covered bridge! What makes this thing authentic? It had just turned 21 at the time of my visit in March 2021. It can finally legally drink a beer. Congratulations, Authentic Covered Bridge.
The Village has independent living, assisted living, and a special memory care facility for those suffering from dementia. It seems like a nice place and now that I've seen a few rating websites, people appear to generally like it. And hey, it has a handsome covered bridge.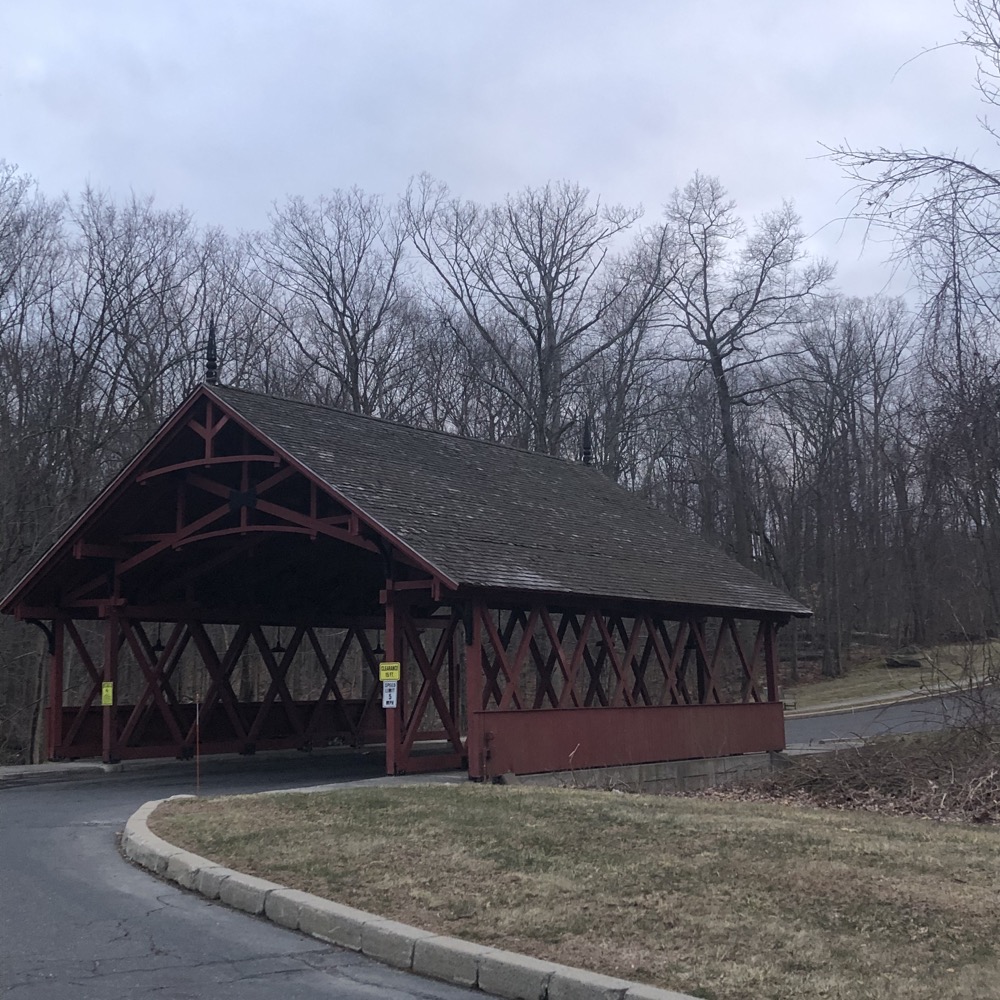 CTMQ's Covered & Other Cool Bridges