Fictus Dolium Nullus
Hobart Victory Welton Carriage Shed, Waterbury
If you're the type of person that cares about the brilliant hierarchical structuring of CTMQ, you'll notice that this page falls into the "Roads and Tunnels" section of the "Towers, Bridges, Forts, Tunnels, Roads, Canals, Dams, Fishways, Airports, and Ferries" category. One of your favorites, I'm sure.
But here's the thing. This isn't a road or tunnel or any of those other things. But I'm not about to add another section of CTMQ for "fake tunnels" or "old carriage houses." Of course, over in the Caves and Dens section of a whole other CTMQ area, I do include all the fake caves and dens.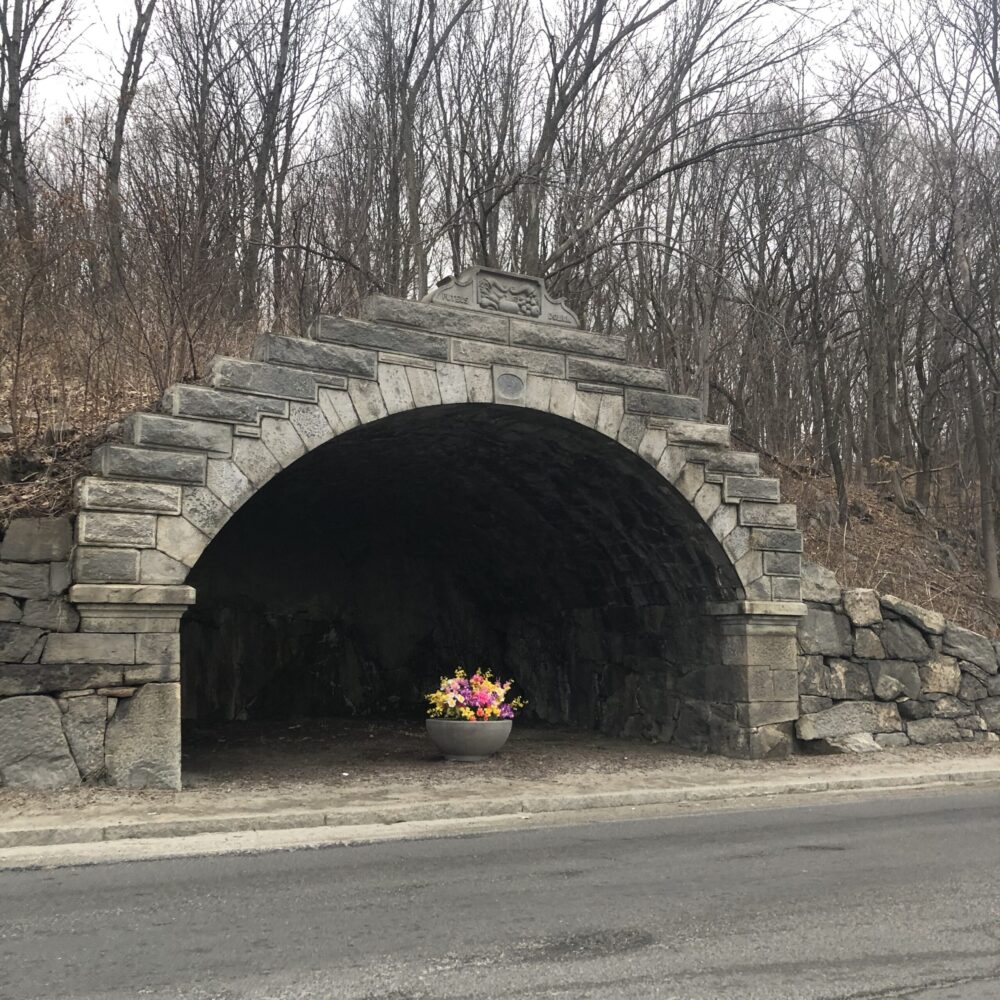 But nope, not gonna do it. This is Waterbury's fake tunnel to nowhere and I'm going to stick with that. I'm also going to stick with historic information from the excellent Waterbury Thoughts blog. It's a wonderful resource anytime anyone needs to know anything about anything in Waterbury.
The fake tunnel is built into a hill on Wolcott Street near the intersection of Manor Avenue. I was struck by just how steep some of the Waterbury roads are when trying to find this thing. Those hills are the reason many people thing the fake tunnel was built as a shelter for watering horses back in the day, after they pulled some carts up Long Hill to it.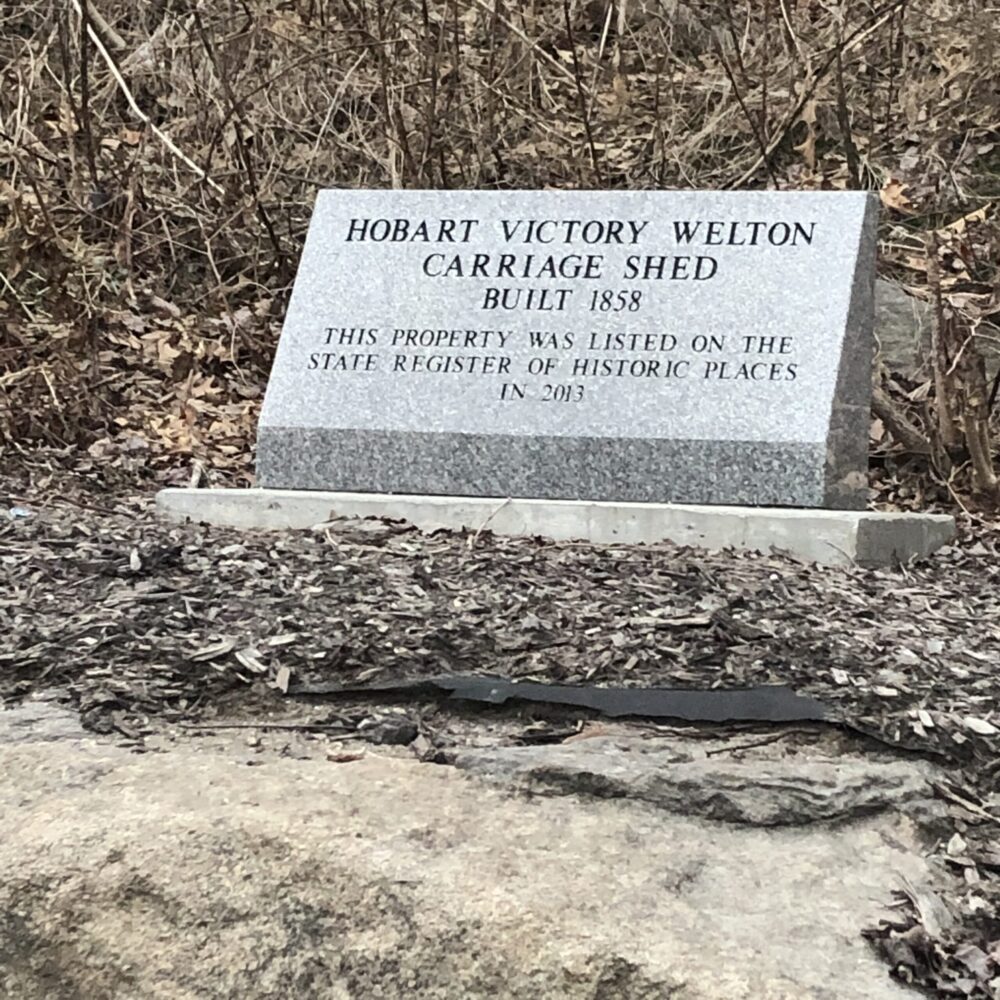 That's not true. For the true story, I'll let Waterbury Thoughts take it away:
The story of its origin can be found in Anderson's History of Waterbury, published in 1896. When it was new, this was a shed for storing lumber and carriages, part of a farm owned by Hobart Victory Welton. The shed was built in 1858; the date of its construction is engraved on a medallion on the front center of the arch, along with the Latin phrase Maneo ("I endure"). On the top center of the arch is decorative carving showing two cornucopias overflowing with fruits and vegetables – very appropriate for a farm – in between two Latin words: Puteus and Dolium.

"Puteus Dolium" is a play on the name of the man who built the shed, Hobart Welton. Puteus translates to "well" and Dolium can be translated to "barrel," or, "tun." Welton is not a name that exists in Latin, so Hobart invented a phrase to use as his name.
I enjoy that Latin bit. So much so that I titled this page "Fictus Dolium Nullus" – or, "Fake" "Tun" "Null" ("none"). Welton was an interesting man. He was a farmer, yes, but he was also an engineer for the state. He served as superintendent of the city roads for 25 years, oversaw the construction of a system of reservoirs on the Mad River to power brass factories, engineered Waterbury's first stone bridge with an arch in 1848, and engineered Connecticut's first iron bridge in 1863, built over the Naugatuck River at West Main Street. Welton also served in the State Legislature in 1852 and 1853. And he was an accomplished artist on top of all that.
In fact, Waterbury Thoughts tells us that art was his true passion, and that is borne out at his fake tunnel. Or was, as much of the ornate and whimsical design is no longer there – though several pieces are kept now at the city's Mattatuck Museum.
Welton is considered a folk artist and this carriage shed is an example of his work – both as an engineer and an artist. The structure remains in excellent condition 150 years later – there's your engineering. But it is unique as folk art, constructed to serve a simple farm function but created with artistry and humor which is reflected both in the Latin pun incorporated into the stone decoration and the over-scaled stonework of the walls and vaulting. The thing was pretty ridiculous when Welton built it I guess.
Form over function? I don't know, as it appears that it was pretty darn functional. But today, it's all about form. It's owned by the state DOT and now that it has been deemed officially historic, I guess it will last for decades to come.
And there's the story of Waterbury's fake tunnel that was never intended to be a tunnel of any sort.

CTMQ's Highways, Roads, and Tunnels