Pound? Stone? Really?
World's Strongest Policeman
Waterbury
Here's the thing. A sign is still perched at the corner of Plank and Bryan Streets in Waterbury. Right there… across from Sultan's (delicious), Nardelli's (delicious), and Dunya (deliciousest).
In 2022.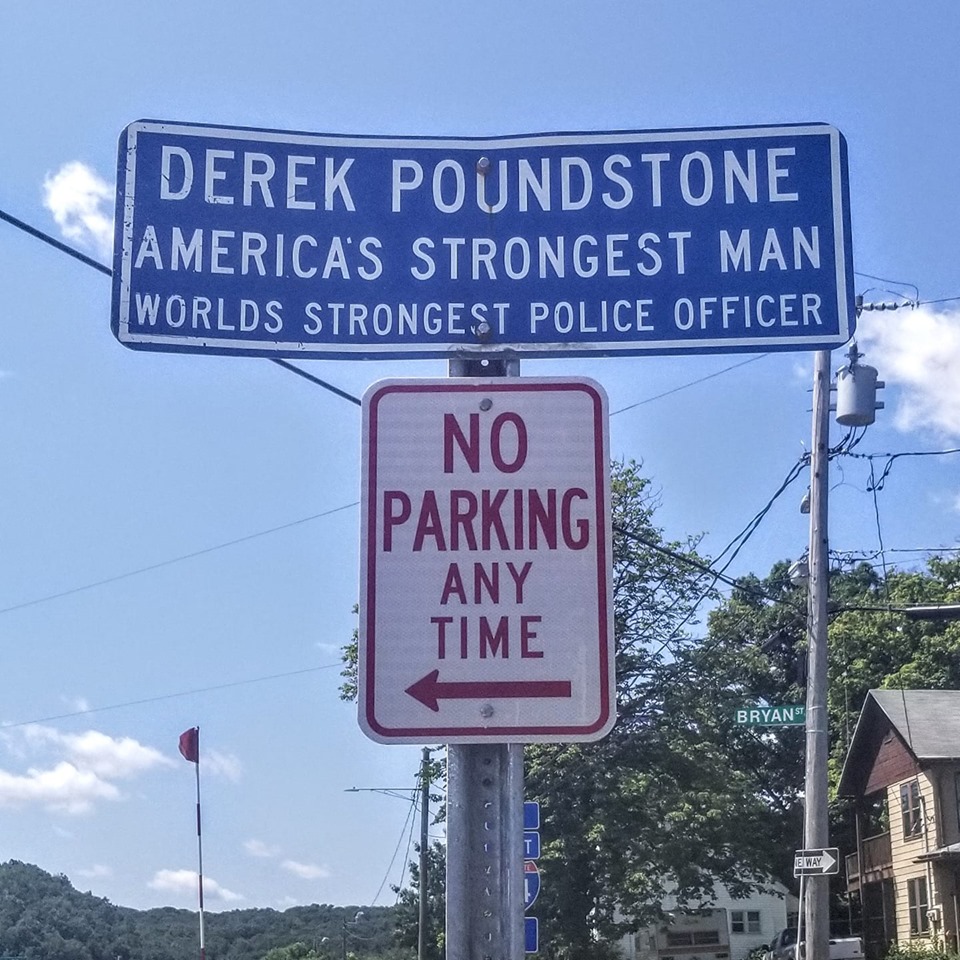 And I'm not sure the sign is accurate in any way anymore. I'm not sure if it's been accurate since, like, 2012. But there it is, proudly proclaiming Derek Poundstone: America's Strongest Man, World's Strongest Police Officer.
These monikers were absolutely true in the 2007-2012 timeframe. And you know I love my goofy superlatives here on CTMQ. And this sign is a real municipal sign hung by the city, so here we are. Does Poundstone still live here, in a modest little neighborhood, an Atlas Stone's throw from I-84?
I have no idea. But he is still a cop with the Naugatuck PD, so geographically it makes sense. And heck, his strongman accomplishments are impressive to say the least – he won a bunch of US competitions (there are several, apparently) and was the runner-up in the famous World's Strongest Man competition in 2008. The one that we've all seen on ESPN2 where the hulking freaks pull buses and flip tires – that sort of nonsense.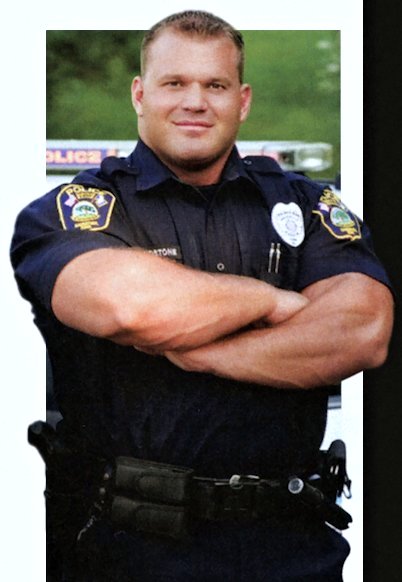 And I guess if you're the strongest man in an American Strongman competition, you are America's strongest police officer by default. Unless there's a stronger female police officer, but if I may be so bold as to suggest that probably wasn't the case, I'll go with my original thought.
Poundstone has a Wiki page and there are tons of articles about him. He's involved with the Special Olympics and seems to be a good dude.
Poundstone retired from the sport in 2013 after he tore his bicep in a competition. He's previously suffered four disc injuries, a torn quadricep, fractured vertebrae, and torn pectorals. Sounds like a fun sport.
And there you have it. The story of Waterbury's Derek Poundstone, America's Strongest Police Officer. There are a million pictures of him being super strong online, but I've chosen this one simply because it's funny to me.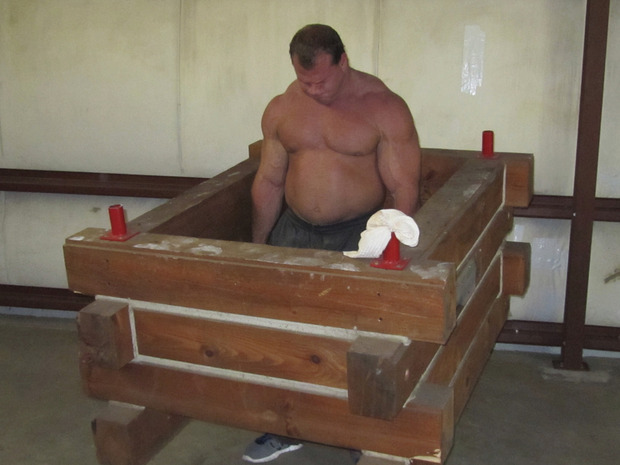 CTMQ's Largests and Longests (and Strongests)