Everything Naugatuck
I've been exploring and writing about Connecticut since 2006. After a decade, I began compiling CTMQ guides for each town in the state. I plan on "completing" Naugatuck CTMQ-style… as well as the other 168 towns, cities, and boroughs in Connecticut. After all, that is the ultimate goal of CTMQ.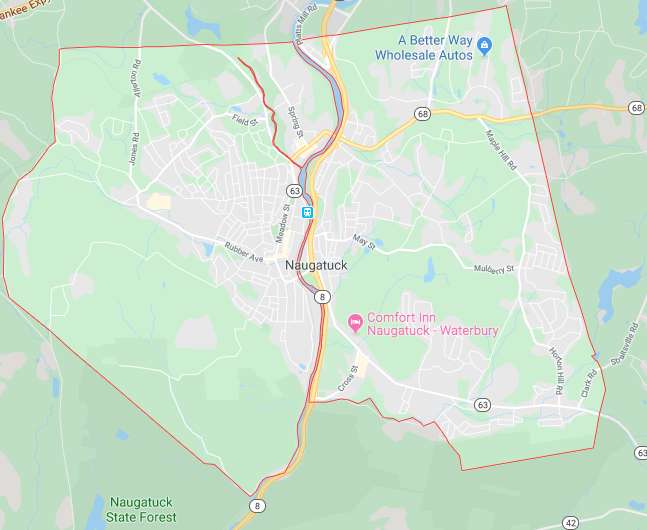 What do you know about the borough most famous for rubber and Naugahyde? You can scroll down for my list of things to do in town. Or, as always, you can click on the town's tag to see what I've done.
If I've missed anything in town or if anything has closed or changed, please let me know.

All The CTMQ Naugatuck Stuff
Links take you to my reports.
Museums
Hikes & Bikes
Larkin Trail State Park
Whittemore Glen State Park
Hop Brook Lake
Naugatuck State Forest – Intro
West Block: High Rock Area
Naugatuck's Town Trails – Intro
Gunntown Passive Park and Nature Preserve
Naugatuck River Greenway
Food & Drink
Roadfood's List: Al's Hot Dog Stand
Looking for your favorite restaurant? Here is an explanation as to why it's not here.
Everything Else
CT Freedom Trail: Gunntown Passive Park
Mind-bending Hillside School
Kinneytown/Tingue Dam Fishway
Naugatuck Glass Company Bridge
Naugatuck Businesses of Yore: Peter Paul Candy, Goodyear/United Rubber
Naugatuck: The only Borough-City in Connecticut
Completion Celebration Meal & Naugatuck Wrap-Up
Nardelli's