Cathleter
Cathles Falls, Simsbury
December 2020
Cathles Falls on Cathles Brook isn't actually called Cathles Falls. And there's no such thing as Cathles Brook. Sorry for the swerve. These falls are officially unnamed along an unnamed seasonal flow.
I have been here with no water and, well, it's just a bunch of rocks. And I guess that's why there are no official names, right? What kind of waterfall doesn't exist for a third of the year, every year?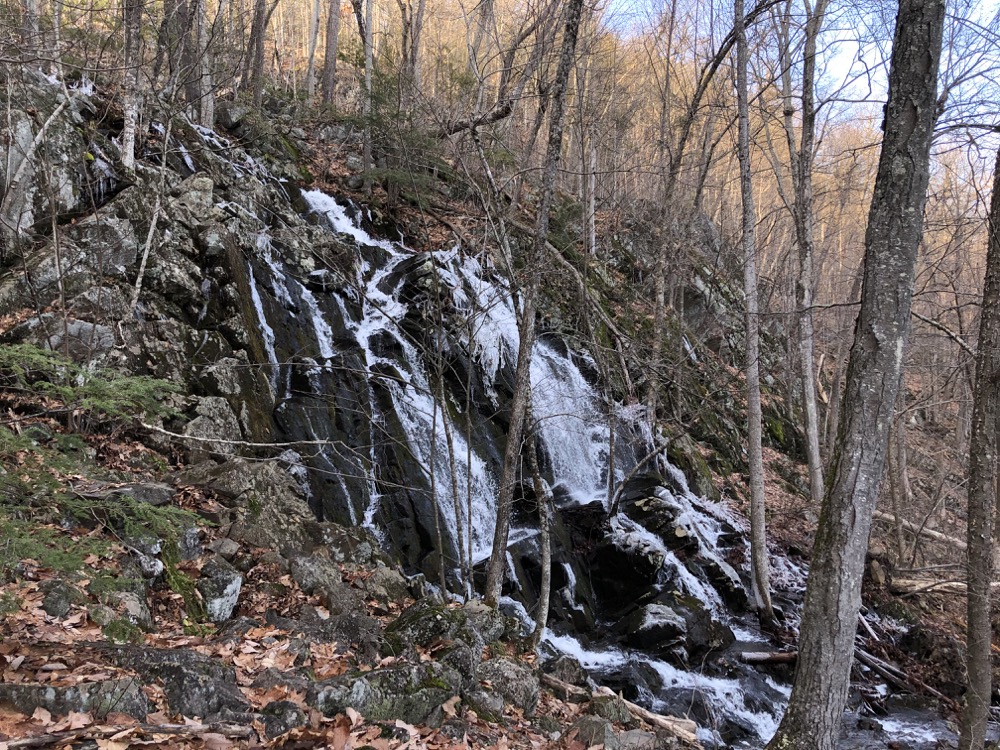 And yet, here we are. Everyone who is familiar with this area knows what "Cathles Falls" is. It is along the Cathles Trail, which is a real name of a real trail. The Cathles Trail starts at the back of the cul-du-sac at the end of North Saddle Ridge Drive and is in the Cathles parcel, owned by the Simsbury Land Trust.
The Cathles Trail is special to me personally because it was the first non-CFPA trail that I hiked that compelled me to think it was a good idea to begin hiking and chronicling the many hundreds of non-CFPA trails around Connecticut. That was in 2008 and now I don't know whether to curse Cathles or praise it.
The Cathles Trail is only maybe a half mile long, all uphill from the street (and all downhill back to your car, if you couldn't figure that out.) Cathles Falls has a 60-foot total drop along the way, with the main falls being about 30-feet tall. I came here once with my sons in the fall and only have a picture of them on the bridge at the top. Why? Because there were no falls falling that day.
From that bridge, you can continue north towards the McLean Game Refuge or south through the West Mountain and Westledge properties. There are nice views of the Farmington River Valley either way.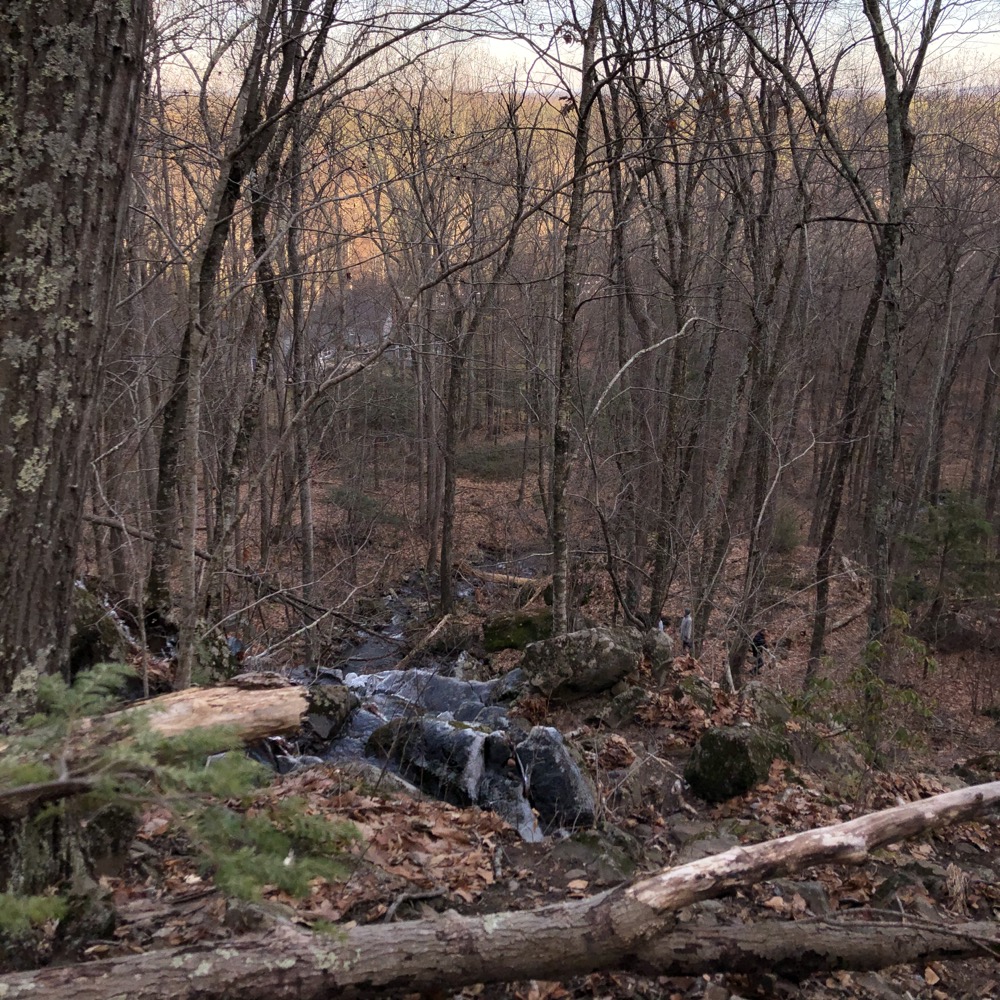 I'd guess a short, though somewhat strenuous, hike would be to hike up past the falls, then taking left to head south on the red trail up to the top of West Mountain – and then back down. But there are longer loops options up there as well.
I like Cathles Falls, but I like it more after a significant amount of rain or snowmelt. You will too.

CTMQ's Waterfalls List
CTMQ's West Mountain and Cathles Hike
Simsbury Land Trust
Map