Waterbury Area Trails
Waterbury, Watertown, Plymouth, Thomaston
Waterbury and Hiking go together like… Toothpaste and Grapefruit Juice? Blindness and Driving? UConn and football? What I'm saying is, no one thinks about hiking when they think of Waterbury.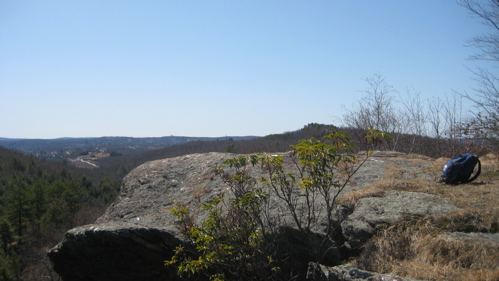 Here's the thing: Waterbury is thought of as one of Connecticut's most maligned cities and woodland hiking is definitely not something that comes to mind when thinking about them. And lest you think the "Area" in "Waterbury Area" means the trails aren't actually IN Waterbury, I'm here to tell you one of them actually IS.
That trail is the Hancock Brook Trail and you absolutely will not believe you are in Waterbury while hiking its entire length. It's serene, feels remote, and has some beautiful scenery. I was in shock the entire time out there.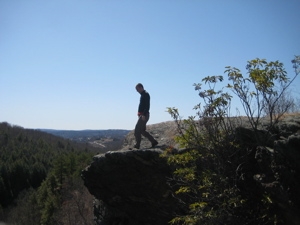 Whitestone Cliffs Trail isn't as cool, but it's still a nice loop trail – and happens to be entirely within the Plymouth city limits, but very near the Waterbury line.
Lastly, the Jericho Trail, which is in Watertown is rather awesome as well. Interestingly, a hiker can link to the Jericho from the Whitestone Cliffs and go on to the Mattatuck Trail, which hits the Mohawk Trail, which (with some gaps) hits the Appalachian Trail which can take you to Georgia or Maine and beyond. This is exciting to me.

My hikes
Hancock Brook Trail, Waterbury
Jericho Trail, Watertown
Whitestone Cliffs Trail, Plymouth
Jericho-Whitestone Connector, Plymouth, Thomaston, & Watertown