Stone Cold Good
Heartstone Farm & Winery, Columbia
September 8, 2019
While the Connecticut brewery industry has been exploding over the past four years, our wineries have also been quietly enjoying an expansion as well. Though certainly nowhere near the crazy growth of beer, wine drinkers have many more options now than they did just a few years ago.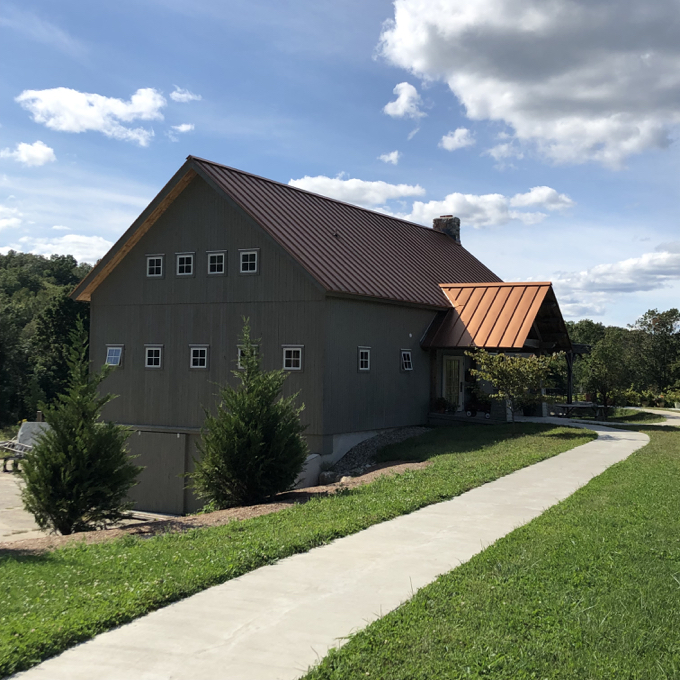 And for whatever reason, many of these new wineries are in quiet towns in the eastern part of the state. Marlborough, Scotland, Lebanon, Franklin… and here, in Columbia. To cite just a handful. I think it's great that the Connecticut Wine Trail is getting people to drive out to these places; places many likely never knew were actual towns.
I've written over the years that our wineries suffer for a few reasons. Notably, our climate just doesn't support the types of grapes that are used to make really good wines. The state has all sorts of laws about what a "Farm Winery" actually is. What does "estate grown" mean versus "locally grown" versus the thing where our wineries import grapes from Chile or somewhere? Labels can be confusing and the industry can often try to obfuscate the provenance as much as possible.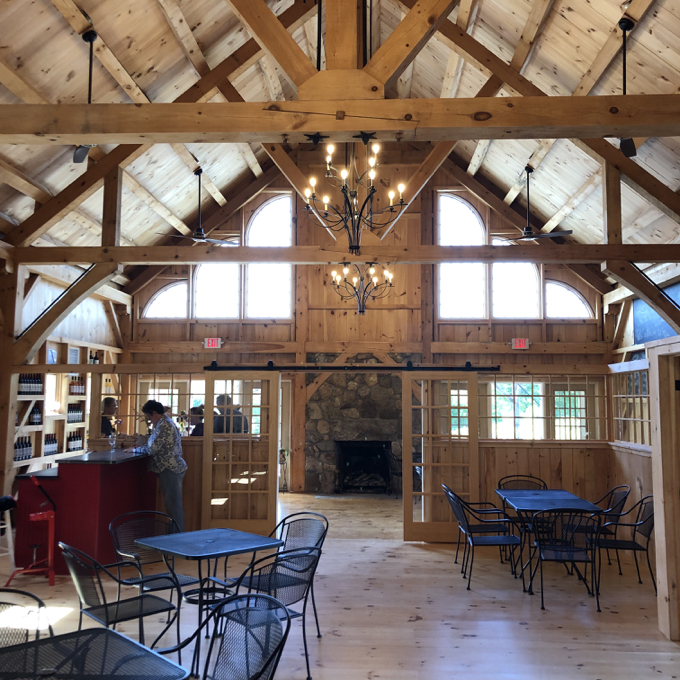 With so many wineries getting "busted" a few years ago for using almost no "estate grown" or Connecticut grapes, I often distrust half of what I hear and read at our wineries. But Heartstone Farm is upfront about each wine and the grapes used in them. I respect that.
Heartstone Farm's winery consists of 56 rolling acres located in scenic Columbia Connecticut. We are proud to be family owned and operated while being committed to sustainability. For the convenience of all of our patrons, our winery was constructed to be easily accessible to the handicap.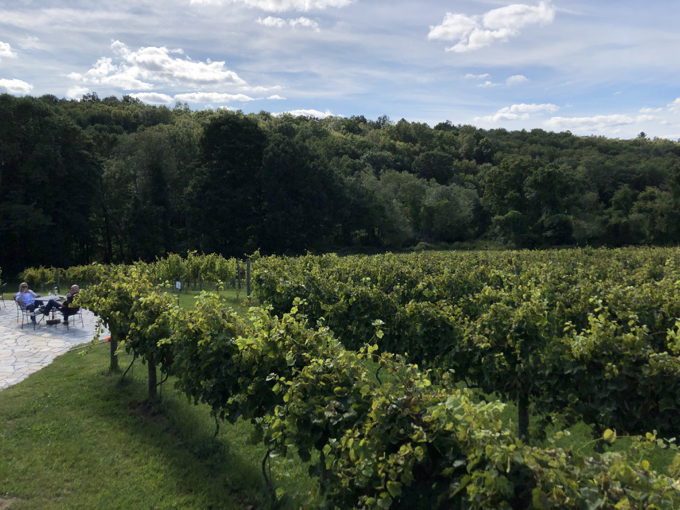 Let's hope they fix that "handicap" syntax/typo at some point and let's pretend that anything in Columbia is "easily accessible." The post and beam tasting room is typical of scratch-built places like this. It was built in 2017 by a local Brooklyn firm and used a lot of stone from fields and old foundations in Columbia and Lebanon. (Again, to be clear, Brooklyn, Columbia, and Lebanon are actual towns in Connecticut.) Lots of stone, lots wood, lots of rustic Americana… lots of charm.
I was greeted by a charming staff who had the perfect level of helpfulness. Clearly I'm not a wine snob and they were able to quickly ascertain that I just wanted a couple glasses of wine before getting on with my day. Our conversation was transactional, yet helpful. Meanwhile, they spent time with the groups of women who were all pretending to learn about each and every nuance of every wine on offer. I was impressed.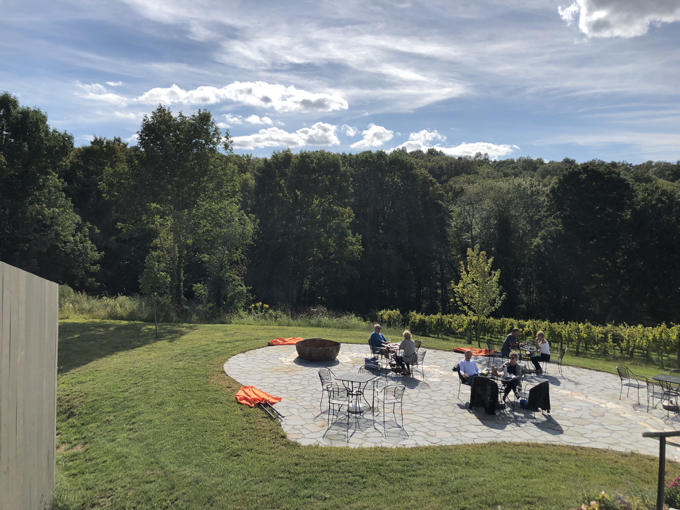 For decades Heartstone Farm has grown berries and raised grass fed beef. In 2008 we expanded our farm by the purchase of an additional 56 acres for the home of our new winery. At 600 feet atop one of the highest points in Columbia, we planted six cold hardy varietals to craft our wines. Every year we add to our plantings to increase the experience for patrons who have become our friends.
I don't think that's just bloviating bluster. Heartstone was just a very welcoming and homey place. As for the name, the owners used to own Connecticut Soapstone, a countertop fabricator. They sold that business and bought a farm. Then they bought more land and planted their vineyard. They had a hill and proper sun exposure and all that jazz.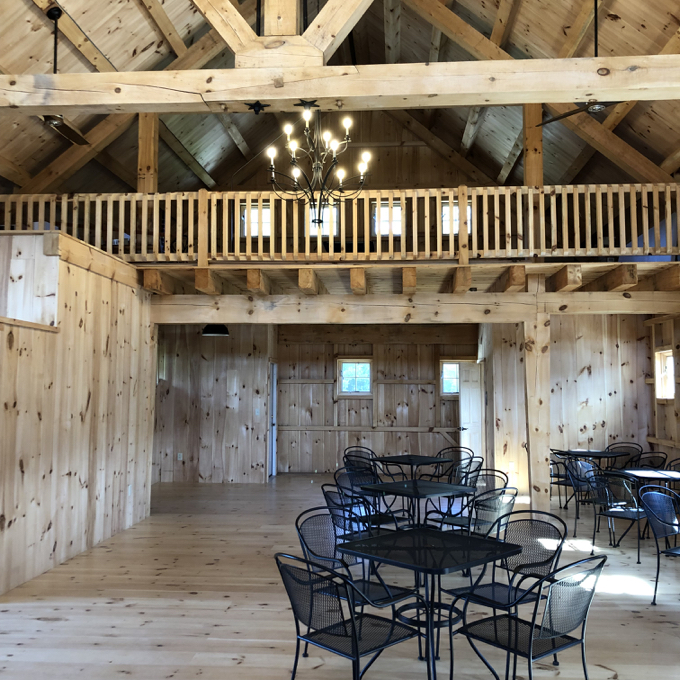 But like I said earlier, all grape-growers in New England are hampered by their geography. Brianna, Traminette, Cayuga, Frontenac, Marquette, and Corot Noir grapes are grown. Pretty much the usual Connecticut suspects.
I noticed one cool thing they do here is give patrons the option of an upcharge to keep the glass from their tasting. ($12 for five plus glass or $9 for five samples.) Too many wineries don't give this option which leads to the situation I literally just had while cleaning out our house… throwing away two dozen Connecticut winery wine glasses we never use and will never use.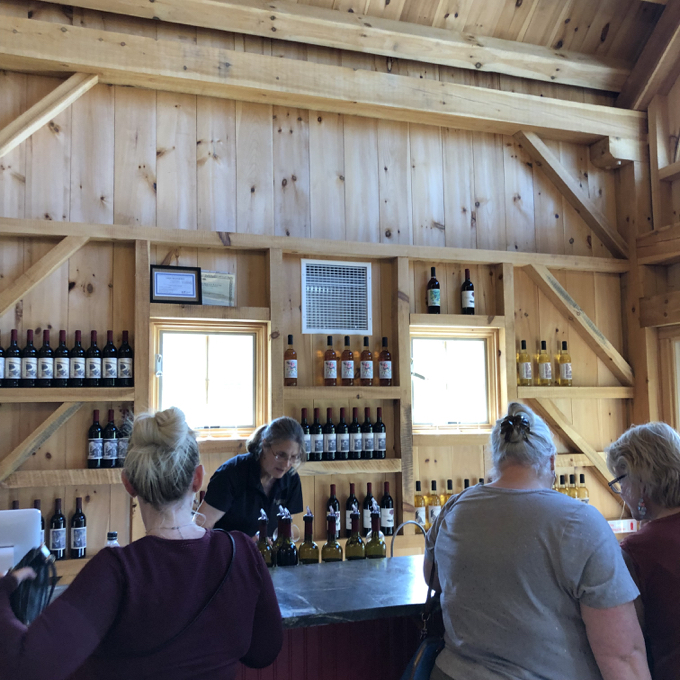 Eleven wines were on offer, seven of which were made with estate grown grapes. Impressive. However, none of the local whites appealed to my palate, so I went with their 2018 Frontenac Gris. Dry and not too sweet, with a nice pithy grapefruity finish. After spending the day hiking around the area, this was a very nice complement to my activities.
While I was chilling out and taking in the scenery, a group of women set up shop next to me. I only mention them because these women were apparently seasoned pros. They proceeded to set up the most darling high-end picnic I've ever seen. A mix of cheeses, shrimp, oysters(!), and all sorts of other ridiculously delicious looking items.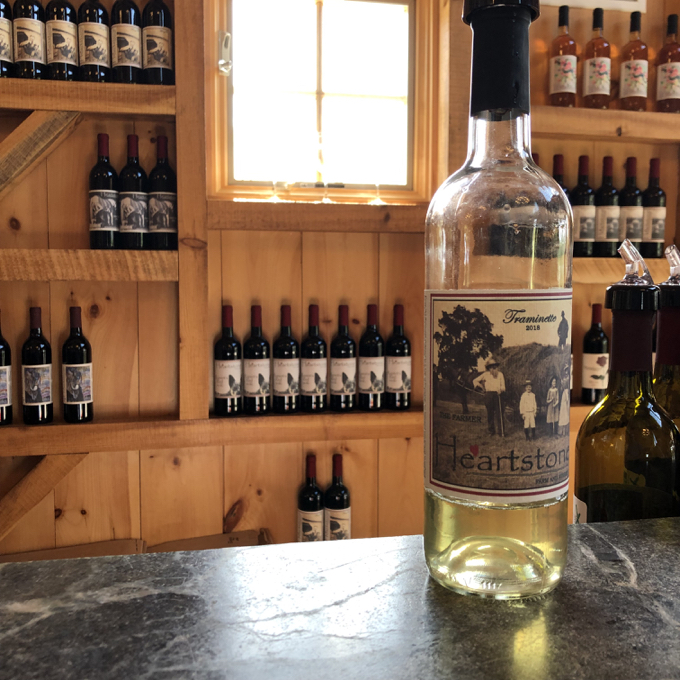 I had a Froot by the Foot leftover from my son's stash of junk.
As your intrepid reporter, I had to have a red wine as well. I read through the menu and went with the Corot Noir, mostly because I don't think I'd ever had a wine with that varietal before. The woman behind the bar offered a taste first, to be sure I didn't want to spend $8 on a glass of wine I didn't like. (They did this for the first glass too, which I declined.)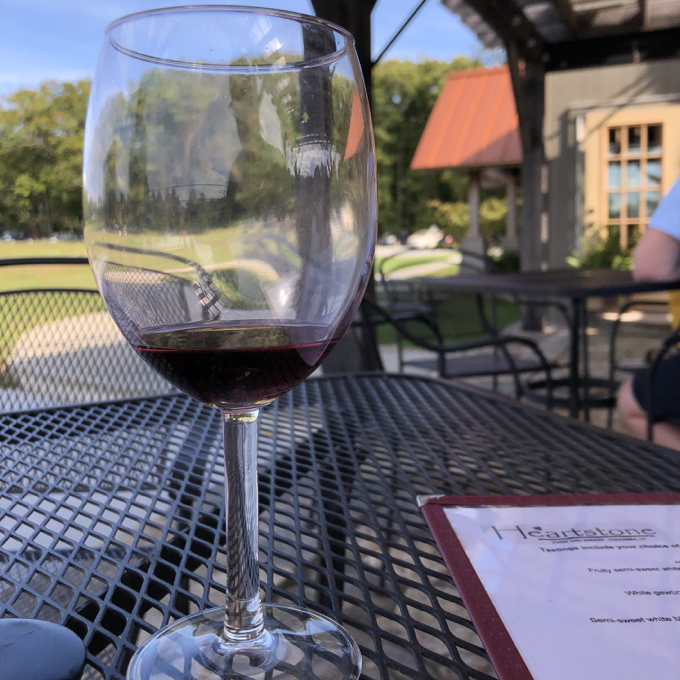 This time, something about her eyebrows or voice inflection told me I probably should. And boy, I'm glad I did and I'm glad the women knew that I should. This was not a wine for me. The tasting notes say "smoky cherry and pumpkin," but all I tasted was wood and must. I'm sure it appeals to some… but not me.
Instead, I got a glass of "The Sawyer," an estate-grown wine made with Marquette grapes. I didn't have high expectations, having had a few "local" Marquette wines before. But… it was surprisingly pretty good. Please know, it may be the best wine of this type in the world; remember, I'm not really a wine drinker.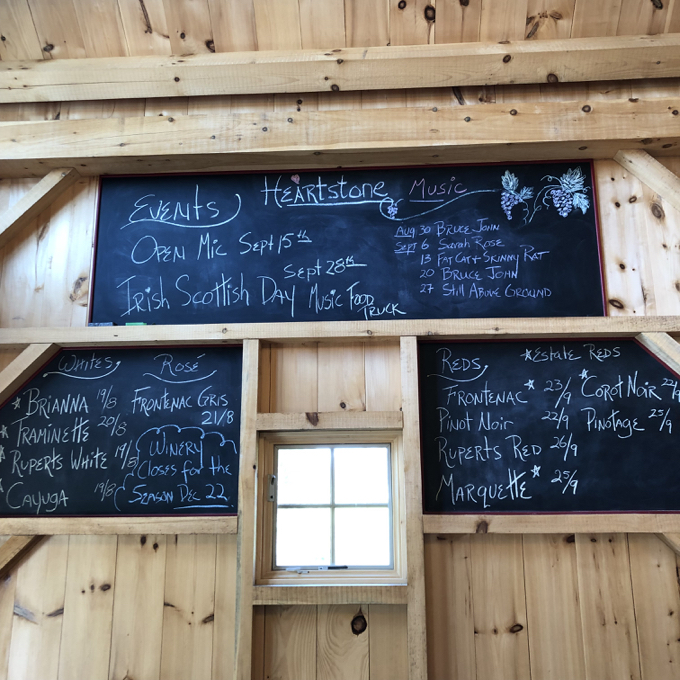 It was jammy and stone-fruity but not too sweet and not too dry. It was more complex than most Connecticut wines and I was pleased.
Pleased for this upstart in Columbia, pleased for the wonderfully nice people working there, pleased for the women with their oysters and fois gras, and pleased for me – a guy out hiking in eastern Connecticut who stopped in a new(ish) winery with low(ish) expectations who was pleasantly disavowed of any negativity.
Yes, a guy with a stone heart turned into a Heartstone fan.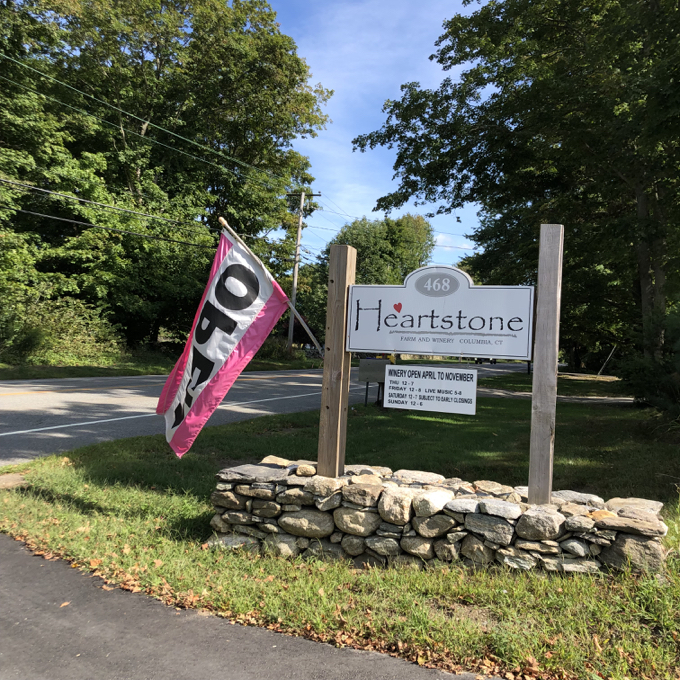 Heartstone Farm & Winery
CTMQ Goes to Every Connecticut Winery