Hebron's Town Trails
Hebron is graced with parts of two state forests (Meshomasic and Salmon River) as well as the popular Gay City State Park. The Air Line State Park Trail also courses through town. When I start these town trail introductory pages that no one reads like that, it usually means I'm about to excuse the town for not having its own trailed properties.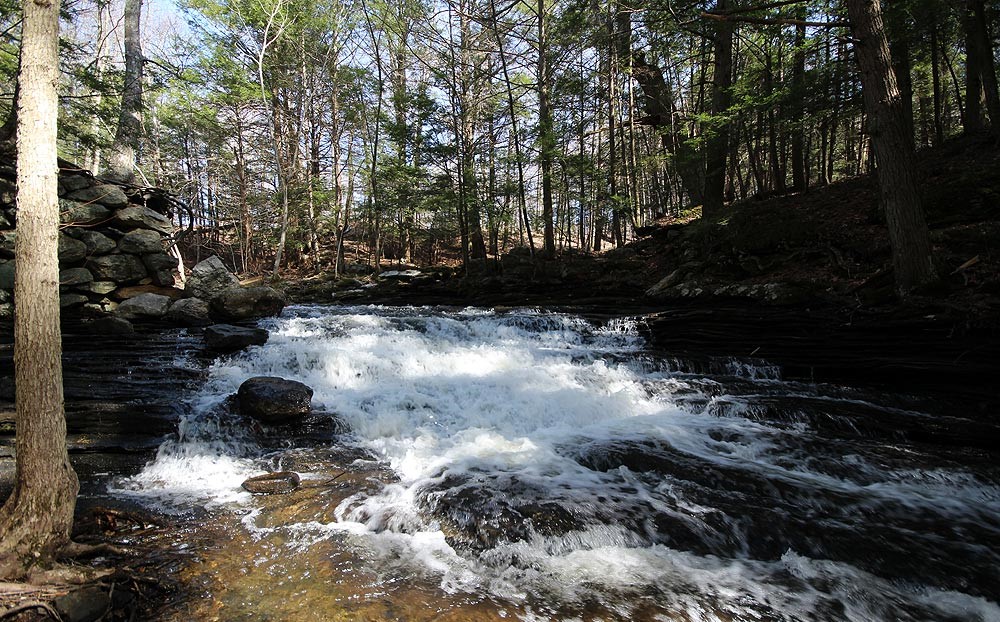 But that's not the case here! Hebron has its own parks and trail systems! They can't seem to settle on the names of a few of them, but that's okay. Hebron recently did a whole open space inventory and seems to have plans to add some trails here and there. I'll be watching… and hiking.

My Hebron Town Hikes
Blackledge Falls Area Trails
Burnt Hill Park
Chestnut Hollow Preserve/Grist Mill Trails
Grayville Falls Town Park
Hebron Center/Veterans Memorial Park Trail
Raymond Brook Trail

CTMQ's Guide to Hebron
Various maps of Hebron
CTMQ's Town Owned Land Trails Page