A Place Just For Me
Great Meadows Conservation Trust's Wood Parcel, Wethersfield
January 2021
The Great Meadows Conservation Trust holds properties in Glastonbury, Rocky Hill, and Wethersfield. Sounds impressive. And I'm not here to denigrate the fine work these folks do, as it's as important to protect land in exurbia as it is in, say, Cornwall and Lyme.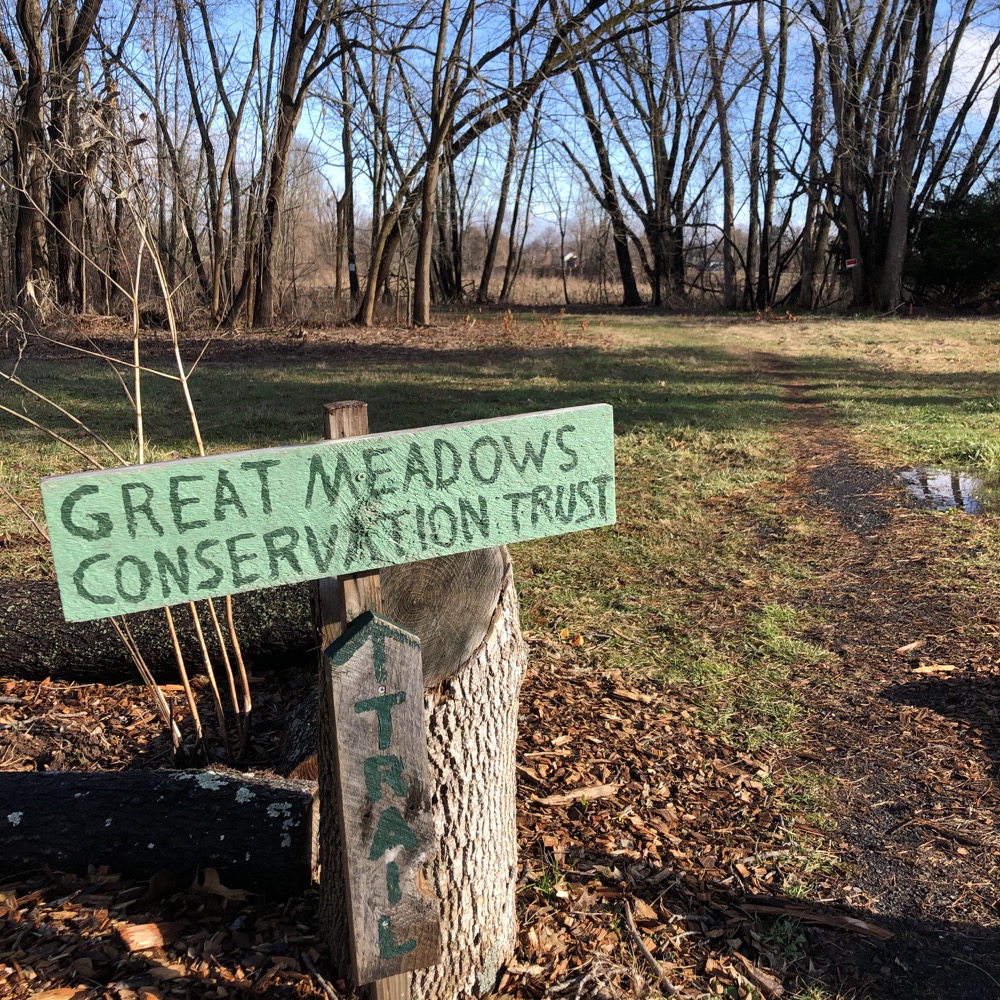 But, you know, I'm the guy who is honest with my readers so when I say things like "hiking the Wethersfield parcels of the Great Meadows Conservation Trust just doesn't provide one with the utmost in hiking enjoyment," I'm only saying what must be said. And there, I just said it.
Now, I'll admit that walking the very short out and back trail in a property named "The Wood Parcel" does give me a mild thrill – my last name being Wood and all. Actually, you know what? I can't even say that. I had a short window of time one sunny January Saturday, had some things to do, and decided to quickly jump off of the highway to find this place.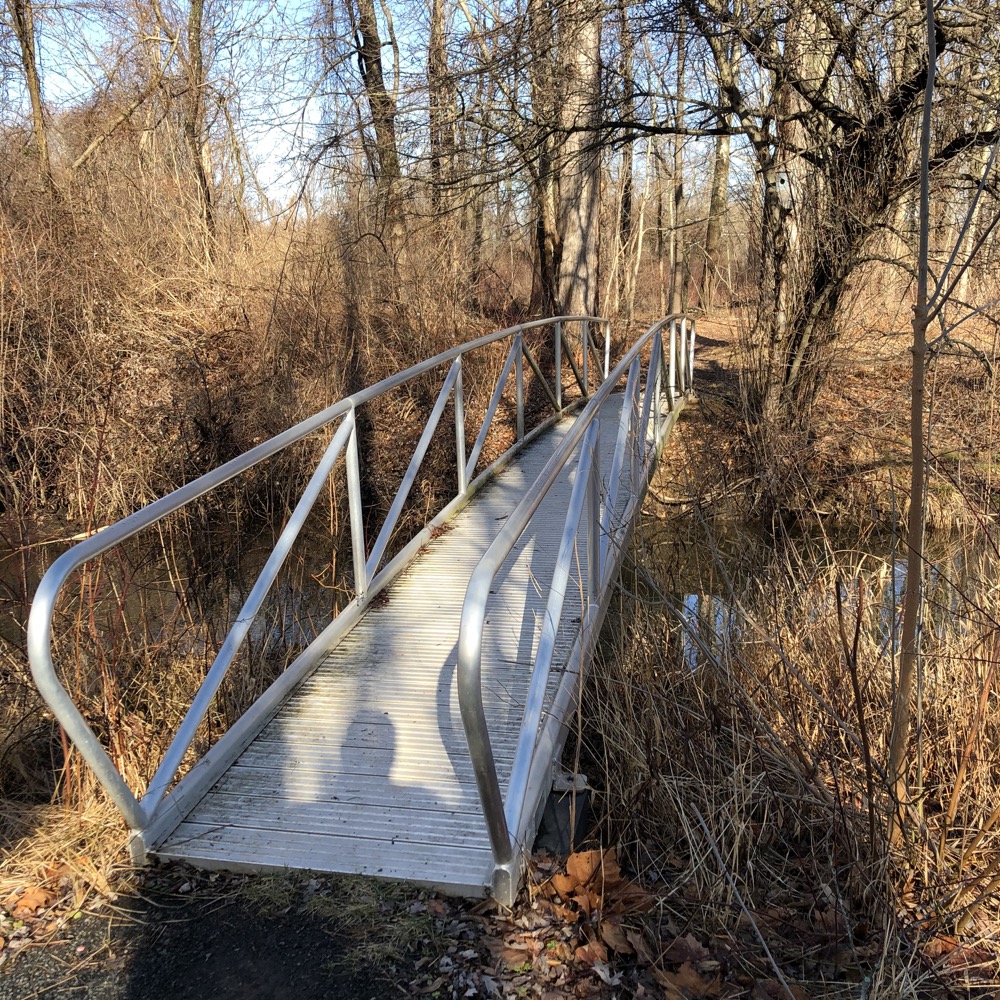 There's actually a little hiker's lot next to a house and a big sign and everything. But in my excitement haste, I think I actually sort of forgot that this place was called "The Wood Parcel." Otherwise, I'd surely have taken some dumb selfie in an attempt to be funny.
Regardless, I parked and chugged up the flat and wet trail. And it's a decent little trail, physically speaking. Heck, the fact that there's actually a trail here – as opposed to The Eleanor Buck Wolf Parcel in town – makes it relatively great. There's even fifty yards of stone dust! And a nice new bridge!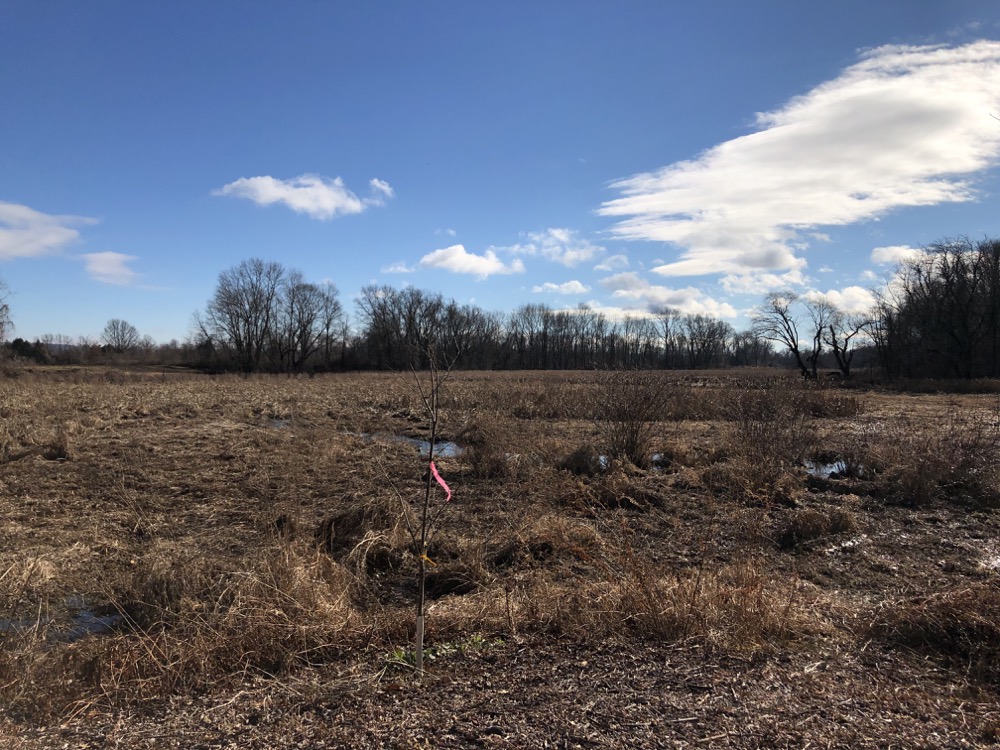 The Wood parcel is accessible from Middletown Avenue in Old Wethersfield, and affords views of Beaver Brook, the marsh of "fearful swamp," and six acres of sweet corn grown by Anderson Farms. The property was acquired from a family that had used it for several generations. The purchase price was partially reimbursed by a DEP Open Spaces grant.
Sweet. Sweet, sweet corn and the Fearful Swamp! "My" parcel is pretty cool after all. The little stream under the bridge has a name too: Beaver Brook. The Trust's volunteers clearly care greatly about this place, as the trail is cleared even though a lot of gnarly vegetation encroaches on it from both sides. They've also planted a bunch of trees throughout the property, and have protected each one with a little deer fence.
I made my way to the end… and yeah, it just… ends at the cornfield, and began the return walk. There is a little loop that heads out towards Route 3. This spur trail passes near an old foundation which doesn't look that old to me, as there are modern cinder blocks rather than just stone.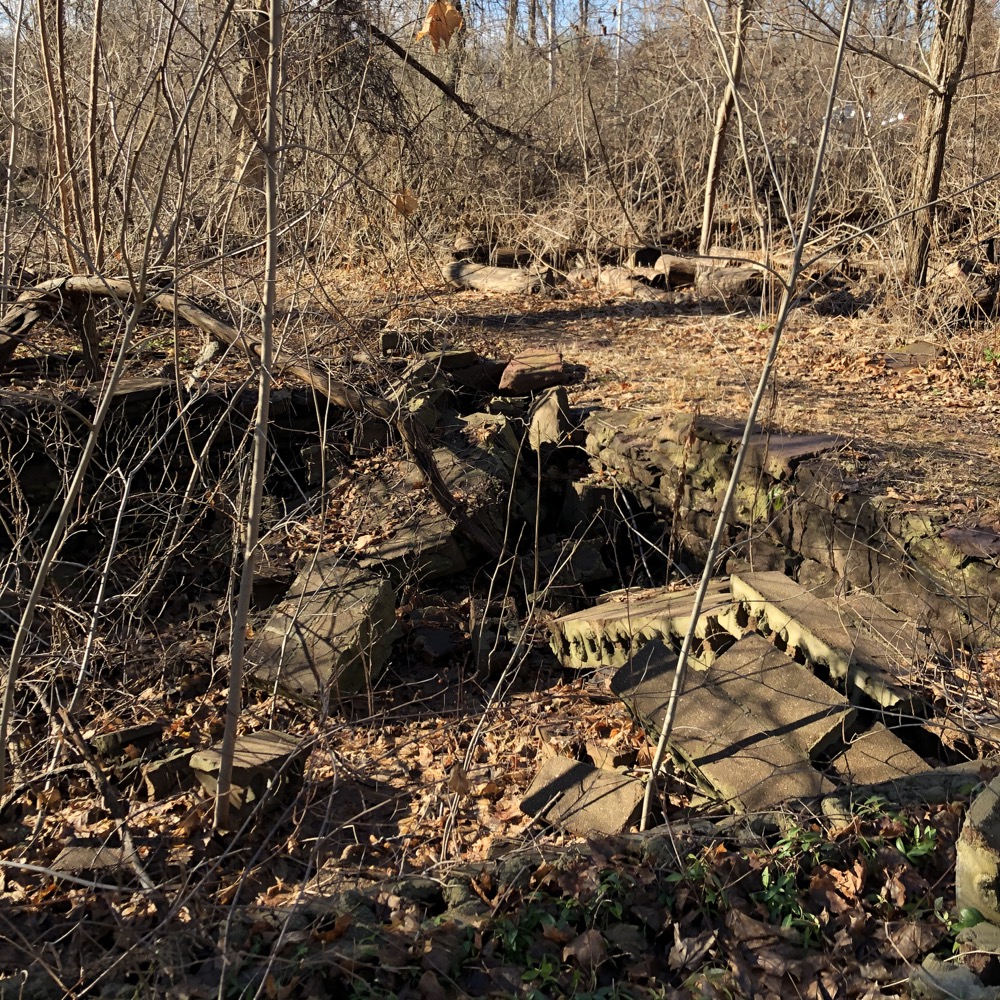 The historic Robbins House used to be here (or very near here) but it was razed for Route 3. The Wood family, not my Wood family but some other Wood family, lived here at some point. I guess they were the people that donated the little land left after the highway was built.
And that was that. I felt no fear from Fearful Swamp and I didn't think much about it being a namesake parcel. We Woods can do better than this! Still, it was a nice 10 or 15 minute distraction from my errands.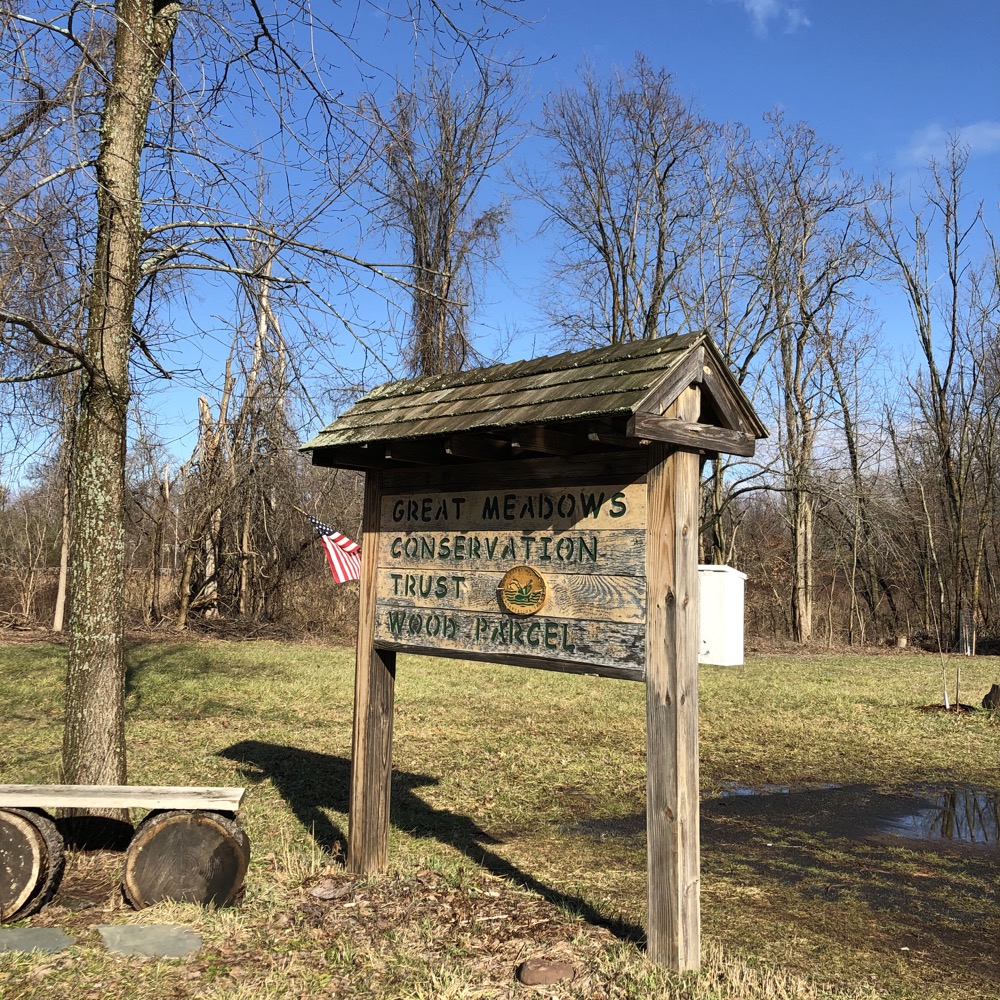 Great Meadows Conservation Trust
CTMQ's Great Meadows Conservation Trust Intro