Buck It
Great Meadows Conservation Trust's Eleanor Buck Wolf Parcel, Wethersfield
May 2020
The Great Meadows Conservation Trust holds properties in Glastonbury, Rocky Hill, and Wethersfield. Sounds impressive. And I'm not here to denigrate the fine work these folks do, as it's as important to protect land in exurbia as it is in, say, Cornwall and Lyme.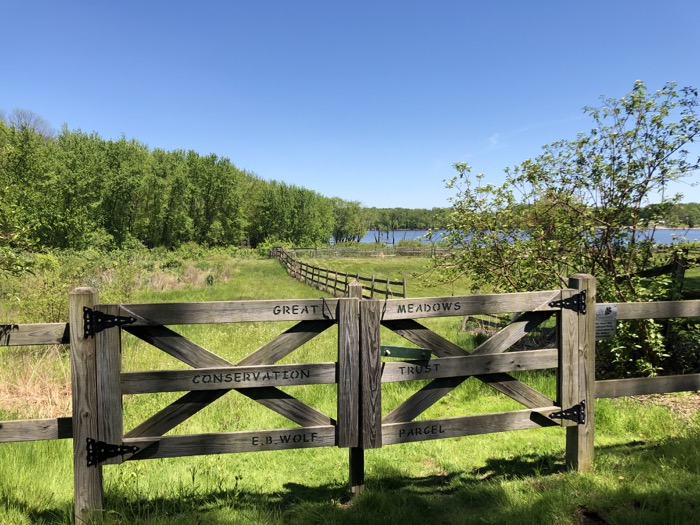 But for my selfish CTMQ purposes, they only have three trailed properties, all with very short trails. One is called The Wood Parcel. As my last name is Wood, I must give them a few points for that.
During the Pandemic Summer I of 2020, I would go pick up boxes of fresh fruits and veggies in Hartford's South End at Sardilli's. So I figured I would take a quick side trip one 90+ degree day to check out the Eleanor Buck Wolf Parcel's trails in Wethersfield.
Eleanor Buck Wolf was sort of Mrs. Wetherfield I guess. She had a great love for Wethersfield and its history, and was an active environmentalist, painter, poet and published author. (Her "published book" is… The Barns of Wethersfield and… it doesn't look all that fantastic. But that sounds mean. I don't want to be mean! Her name is on two CTMQ posts! That's right, there's also the Eleanor Buck Wolf Nature Center in town. And it's cute.
As for the land trust's parcel along the Wethersfield Cove on the Connecticut River… it's not the easiest trailhead to find. I parked at The Wethersfield Academy which may or may not be closed permanently, crossed Hartford Avenue, and walked in between two houses to the gate.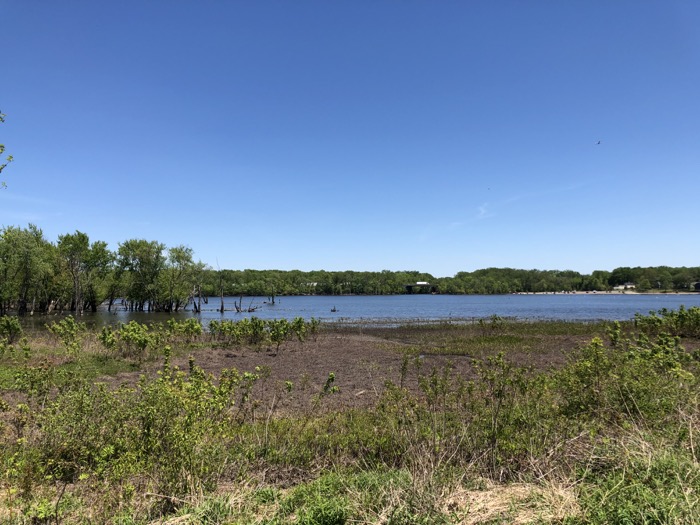 Then I walked along the fence marking someone's backyard towards the cove and… there's no trail. I wandered around behind the private property. No trail. I wandered back towards the woods and… still no trail. The GMCT does publish a map of trails but darned if I could find any.
The Trust leads wintertime walks here which makes sense. It's mostly tick-infested marshland so walking around the property in May isn't so enjoyable.
Especially when there are no cleared or blazed trails.
Aren't you glad you read this page?

Great Meadows Conservation Trust
CTMQ's Great Meadows Conservation Trust Intro