The Tonic for What Ales
Housatonic River Brewing, New Milford
April 2019
Have you ever thought to yourself that the craft beer scene doesn't cater enough to old white guys? Totally! Right? I know! Well, I have good news for you – Housatonic River Brewing in New Milford is now open!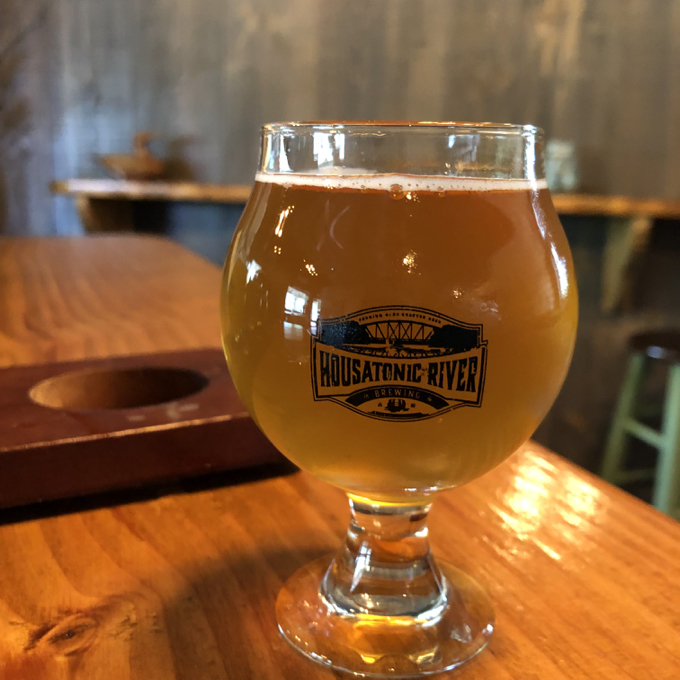 I'm kidding, of course. Although Housatonic River Brewing does indeed have a strong vibe that appeals to the demographic that enjoys log cabins, hunting, fishing, Harleys, country music and southern rock. Those things, of course, are not the exclusive domain of "old," or "white" or "guys". Nor do they appeal to all old white guys.
But… you know, they kinda are old white guy things.
Source: I'm an old white guy.
And as for craft beer, well, as an industry it's trying. Trying to appeal to more nonwhites and non-dudes… and there has been some positive movement in these areas. There's still a long to go of course, but at least there's some effort. And you may be wondering that if there was a brewery that appeared to mostly appeal to a different demographic, would I spend a few paragraphs discussing it? Yes. Yes I would. See: any hipster breweries.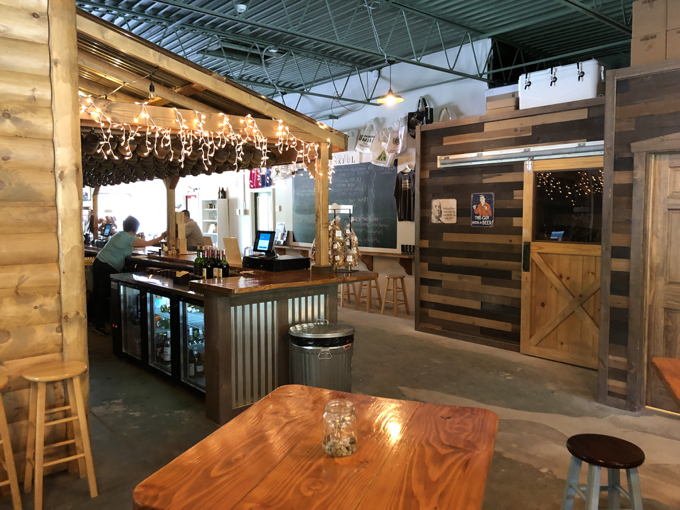 Housatonic River Brewing, open since September 2018, is welcoming to all who visit. I don't know anyone associated with the brewery, but I'm going to say that they're all cool and obviously happy to host all who walk through their door.
The route 7-facing front of the brewery is unattractive, but I'll chalk that up to newness and assume that they just haven't gotten around to adding signage on the building yet. Once inside though, you quickly forget about that as they've done an impressive job converting the former equestrian shop into a homey, inviting, log cabin brewery.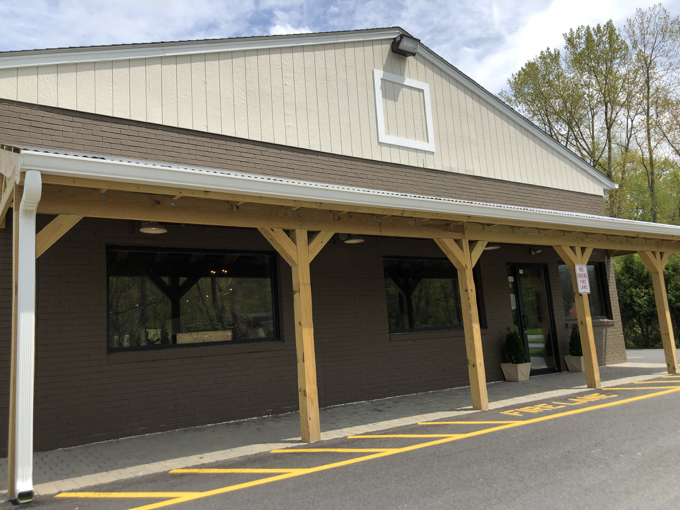 The whole place is the brainchild of owner/brewer Dave Littlefield. He used to brew at a place called Harbor Lights Brewing Company out in California, but I can't find any information about it. (This was a long, long time ago in the mid-90's.) A couple non-brewery jobs and a job elimination later, Littlefield decided to open a brewery in New Milford, Connecticut.
And good for him. It seems to draw a nice crowd and since the two articles I read before writing this mention it prominently, I will too: There's a big parking lot. I have no idea why this is such a thing to New Milford scribes, but it is. I don't remember the lot itself being particularly nice, but everything else was.
At 7 acres and 3,200 square feet, Housatonic is quite large, with even larger dreams. Aside from the attractive indoor space, there's also a beer garden with about a dozen picnic tables, a cornhole playing area, and a smaller covered beer garden in case of rain. Oh, and fire pits. You knew there'd be fire pits.
But HRB wants more. Like, they're planning a 3-acre hopyard. And the property abuts the Housatonic River (go figure) and there are dreams of a dock for canoeists and kayakers to stop in. He'd also like to get into the event space game, hosting weddings and whatnot. (Not to mention the usual canning and distribution dreams of almost every new brewery owner.)
I read a quote that I wanted to share: "There's nothing quite like what I'm doing that exists in this state, or on the map, and I fully plan on being part of it,"
I'm not sure what that means or how the reporter bolluxed it up, but with 90 breweries in Connecticut at the moment, not to mention those within an easily drivable radius in New York and Massachusetts, I can think of at least a dozen breweries that offer this stuff. And as for "on the map," my map is quite big, so… hey, points for the hype game though.
As for now, the 5-barrel production will suffice. And so, with Creedance and Skynyrd and Gregg Allman in my ears, let's try some beer. There were 8 HRB beers on tap. I had four. And being an old man type of place, I was most excited to try to their old man beers.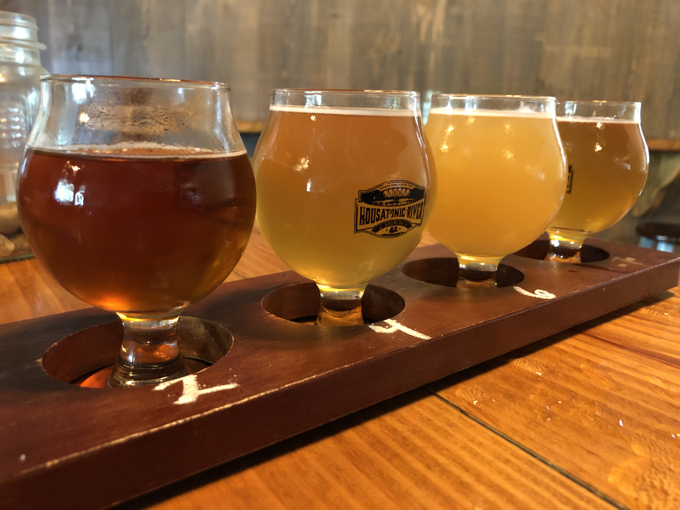 A biere de Mars, a pilsner, a session IPA, and a NEIPA. Okay, two of the four weren't old man styles… though props to HRB, as they also unapologetically had a blonde, a pale, and a stout on tap. (As well as the required DIPA.)
I took a seat near the rather awesome fireplace, sang along to Merle Haggard, and, well, drank some beer. The Belgian "March beer" was a little bit higher alcohol than many traditionalists would want at 5.8%. For me, I was getting way too much hefeweizen spice and clove notes. There's no rule against hef yeast, but for me, a solid biere de mars usually comes across as cleaner and brighter, if only to highlight the subtle malt flavor.
Let's move on to the pilsner, the wonderfully named Flusswanderer ("river walker" in German), with Molly Hatchet rockin' the joint. I was totally into the scene. Southern Rock, log cabin, and a straight up pilsner.
The Flusswanderer, however, didn't live up to my expectations. It wasn't bad by any means, and was in fact was quite good, showing a deft brewer's hand. I just wanted it to be perfect and it was not quite there. Oh well, perhaps the IPA's would somehow be better.
No. The session, at a wonderful 4.8%, was confused and just not up to standard-in-2019 Connecticut beer. Called "Citra Sunrise," I was expecting what you'd expect me to expect with a name like that. Did I get some Citra qualities in the beer? Yes, but barely. Session IPA's are hard to make awesome, and I love breweries that can. The hop was simply not allowed to shine here at all, and that's a shame. This is the Citra ale that Coors would make.
The last sampler I had was Glitter Bomb, a NEIPA. Of course, you gathered that from the name because all NEIPA's need to have a name like Glitter Bomb. The beer was a bomb like how the old men here would use "bomb," not like the Millennials would say something is "bomb."
(I'm saying it was pretty terrible.)
While "NEIPA" could mean many things to many people, I think we'd all agree it should probably punch you in the face with citrusy, fruity, flavorful hops. I understand that the brewer(s) here aren't really into the "hot" styles – and I love them for that – but if you're going to try to keep up with the trend, I'd suggest trying to figure it out before putting the beer on tap.
If they called this beer the session or a pale or hell, an amber ale, no one would question it. IPA's are just not the thing here. Which, again, is kind of okay considering ZZ Top certainly doesn't drink NEIPAs.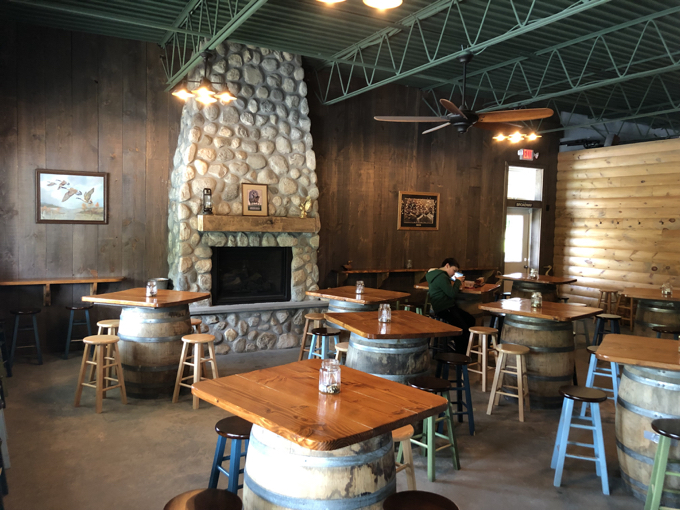 The pils here was the best beer I had, and I'd bet the stout and blonde were also good. I could just feel it.
HRB is a cool spot, and will be a popular stop for motorcycle runs and Litchfield County dads doing their errands up and down route 7 – among others of course. Not every brewery needs to cater to the loudmouths on beer social media, and I'm cool with that. I'm also cool with their kid policy – a more than fair compromise that as a father who has brought my son(s) to breweries, I'm a proponent of: Children under 14 are not allowed inside the brewery after 7pm on Friday or Saturday or after 3pm on Sundays. This is for the safety of your children. I'd not word it like that, implying people may be over-served by then, but I like the spirit of the idea.
They also don't allow dogs because there was a nasty dog fight at the brewery on its opening day. As I often say, every brewery allows dogs… until they don't.
Check this place out for yourself – no matter who you are. It definitely has its charms, and hey, maybe you'll have a "Really Love Your Peaches Blonde Ale" and drive away signing Steve Miller and dreaming of hookin' that brownie on a fly with your buddies next weekend.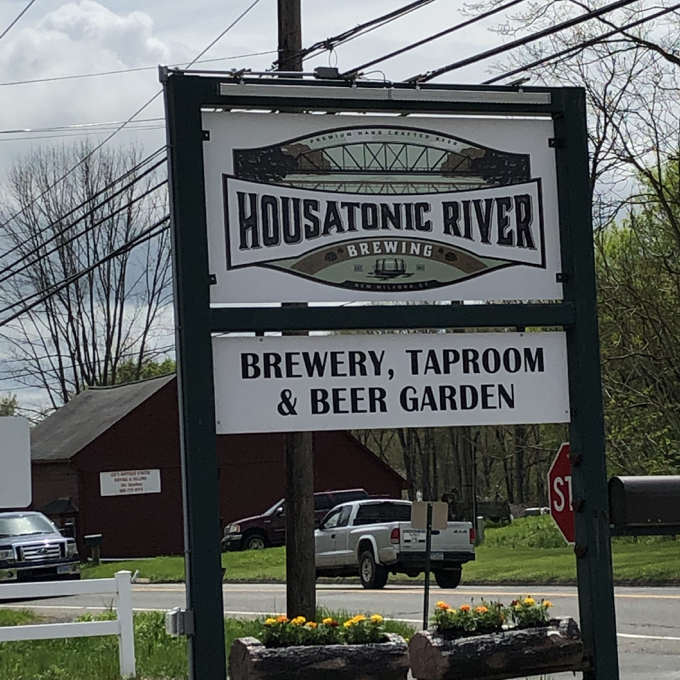 Housatonic River Brewing
CTMQ's Breweries & Brewpubs