Aloha!
Island Woods, Columbia
November 2019
I know what you're thinking right now… you know, the "Steve, really? Does Columbia's little half mile loop at the back of the Island Woods subdivision deserve its own page on CTMQ?" You have a point. There is literally nothing of interest here. On a late November day it looks like any flat trail through Connecticut woods behind a subdivision.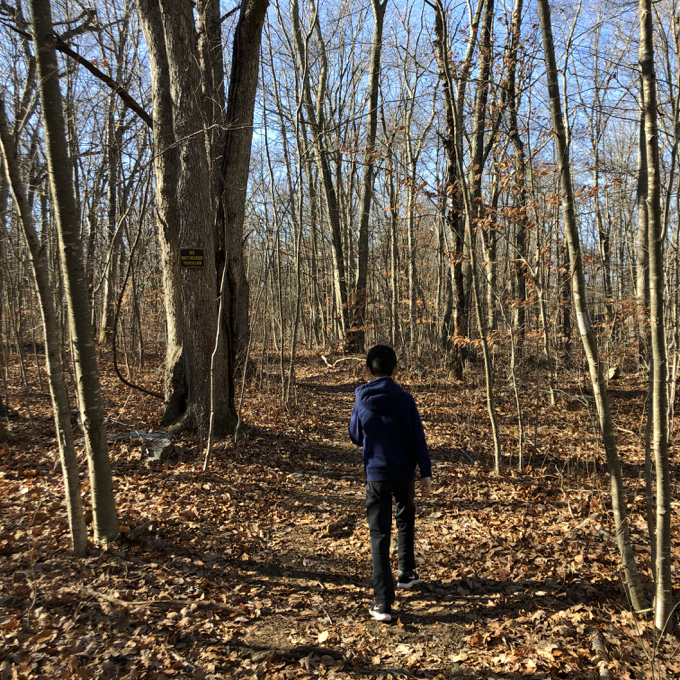 My friend Matt included Island Woods with his Mono Pond State Park page on Explore Connecticut, and had only this to say about it:
There is a white blazed trail at the southern end of the pond that can only be accessed from the cul-de-sac at the end of Lake Ridge Dr (2 Bears Den Way for GPS). This area is known as Island Woods. The white trail is a half-mile loop that is an uneventful forested walk.
Matt is far smarter than I, clearly. Because here I am writing words about Island Woods. (Not sure what that says about you, dear reader.)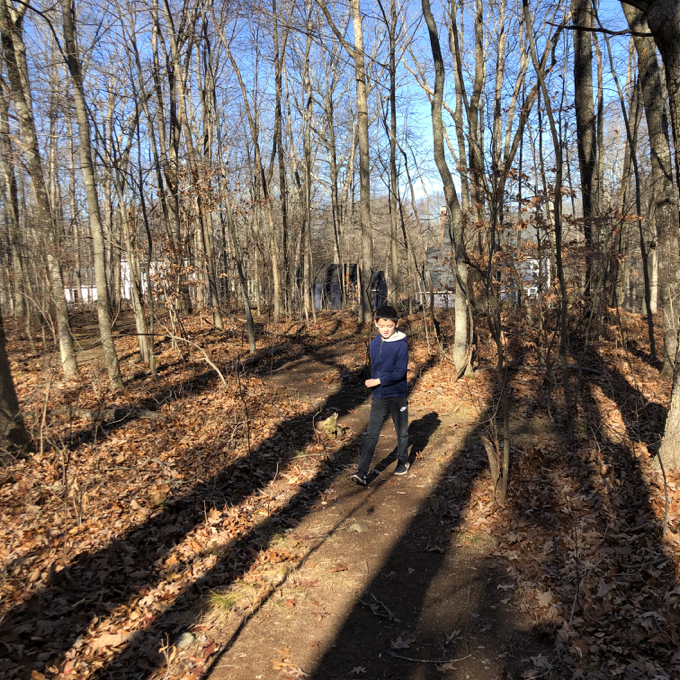 We'll ignore what it says about Calvin (or me) for hiking here, because of course we found and hiked the trail. There's no choice in that matter. And since Calvin was with me, we explored the woods a bit deeper and tried to find things that would make Island Woods memorable.
It turns out that this area, yes, these "boring" woods, enjoyed a brief period of dorky popularity among the crowd that finds old cellar holes a reason to pretend a particular bit of woods is haunted.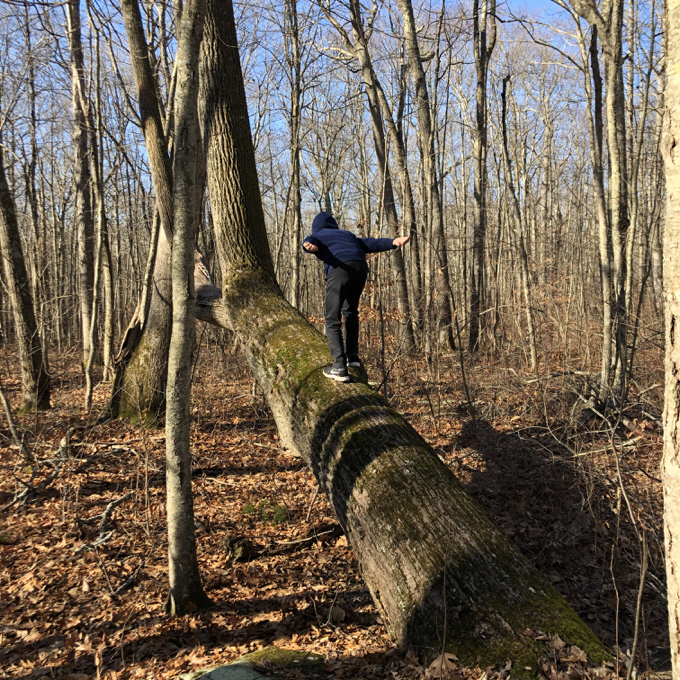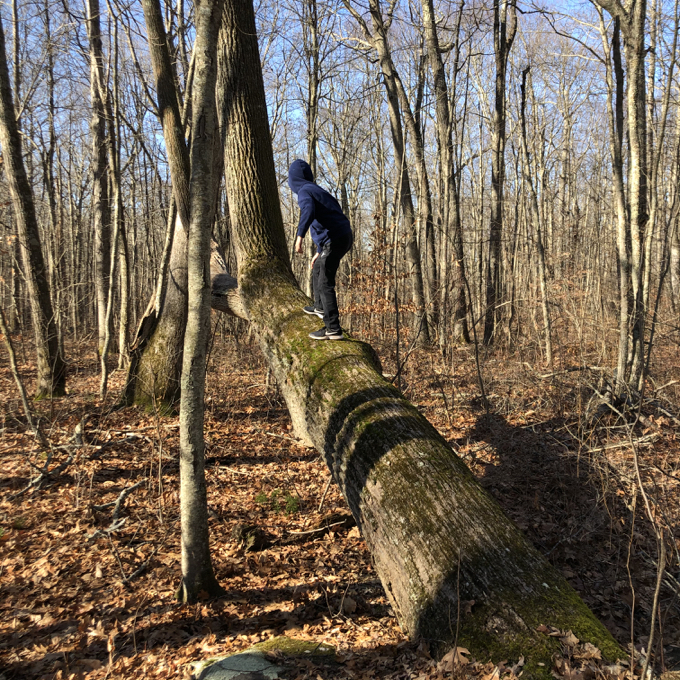 Apparently, back in the 1980's and early 90's, there was no housing development here. It was just woods and they were known as Wells Woods (We took a Wells Woods Road to get to Island Wooods). One, two-hundred years ago, people lived and farmed here. Gay City is not too far west, and is chockfull of old foundations and cellar holes.
There's no real story here. People lived and farmed here. Had a couple factories as well. Then the mills up in Willimantic drew people away from these far-flung settlements and after a few decades, that was that for Wells Woods. Many years later, new developers came in and built much larger houses with lawns and everything. The town retained this patch of woods that connects down to the state's Mono Pond State Park.
There are a couple trails heading off towards Mono Pond, but I believe it's too swampy to truly connect to the park's trail system. However, the state just announced in October 2019 that Mono Pond park will be growing four times in size. The only way for it to do that is to expand south and eastward, perhaps swallowing up Island Woods…
But it will also connect to the Air Line State Park Trail which is pretty cool. Until then, yeah, it's just a half mile loop trail in some woods.