Proper Open Space
Kern Park, Bristol
February 2023
Shout out to my graphic designer friends who appreciate my title above. Sorry to those of you who don't get the reference, because it's a pretty good one.
Enough about my brilliance, let's go to Bristol. Northwest Bristol to be more specific. Up near Farmington and Tunxis Community College. That part of Bristol.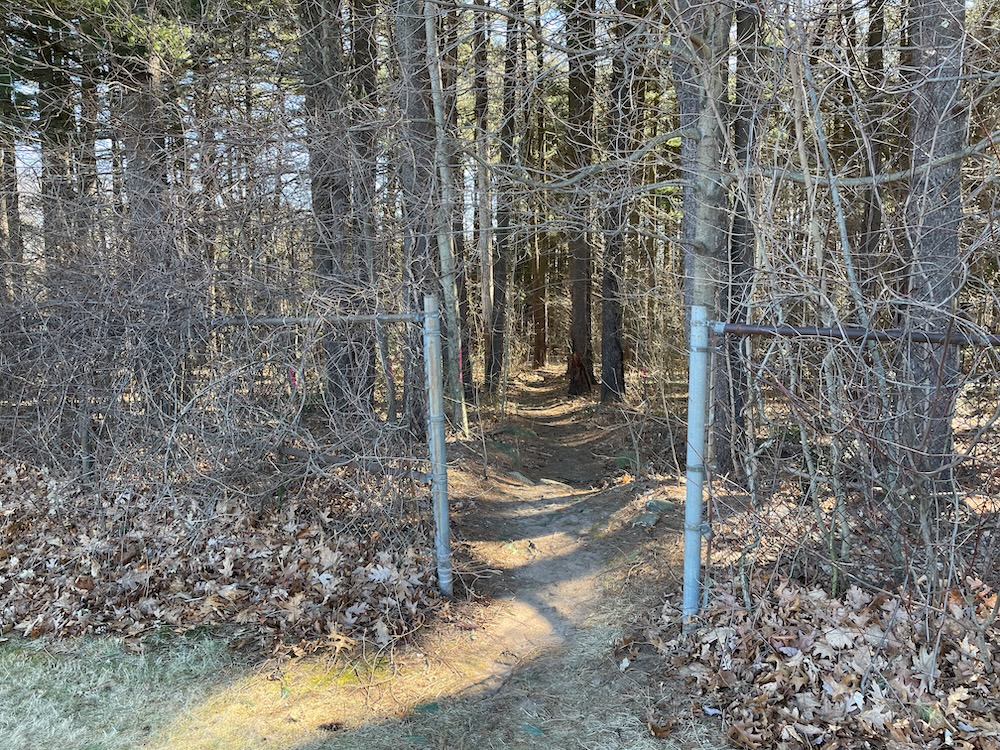 There's a little elementary school up there called Ivy Drive School. South of the school is a patch of woods called Kern Park. Kern Park has a trail network. And that's why this page exists.
As I write this in early 2023, the town of Bristol is apparently mulling over letting a sand mining outfit destroy the town's crown jewel property at Hoppers-Birge Pond Nature Preserve. If that happens – fifty/fifty at this point – these little forgotten trailed properties like Kern Park will become a bigger deal. Maybe. Okay, they won't, but I treat each place with respect, and it does seem like Bristol is putting some money into these woods as of November 2022:
The master plan identified certain elements of importance for improvement at Kern Park. The Board of Park Commissioners established priorities for improvement, to accommodate completion of work within the defined budget, as follows: Install fencing at the northern perimeter of the park and around tennis court areas. Install education kiosks throughout the trails and make other incidental trail repairs as needed. Create more formal entrance into area at the shopping center entrance. Install trail maps at all entrances. Resurface tennis courts. Please note that the Board of Parks may pursue replacement of the tennis courts with pollinator gardens.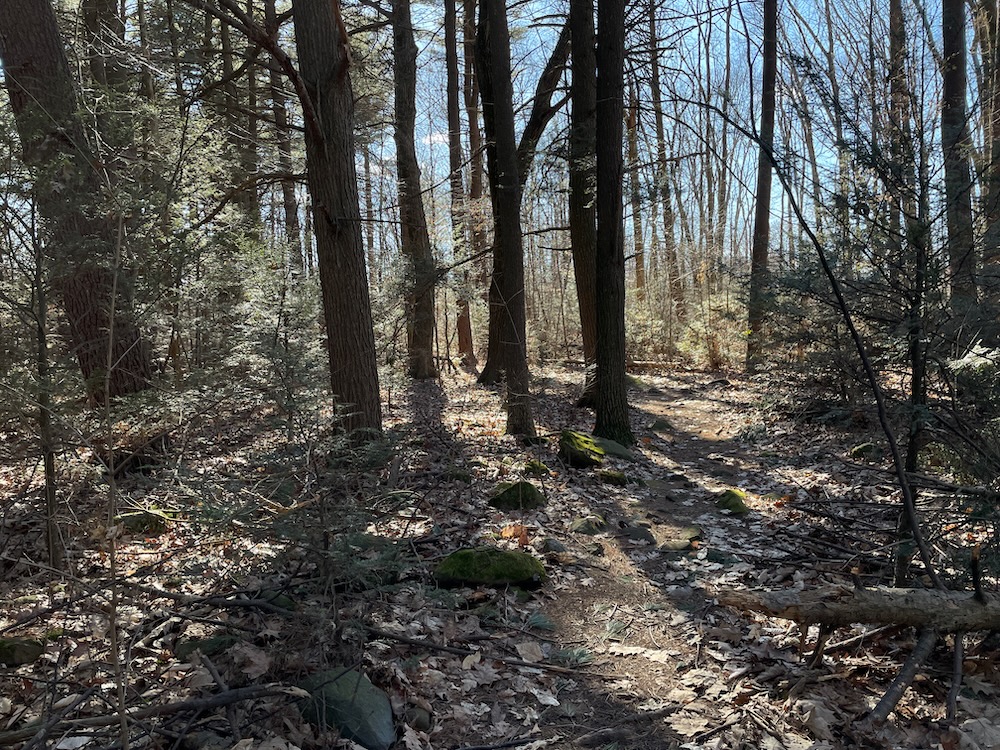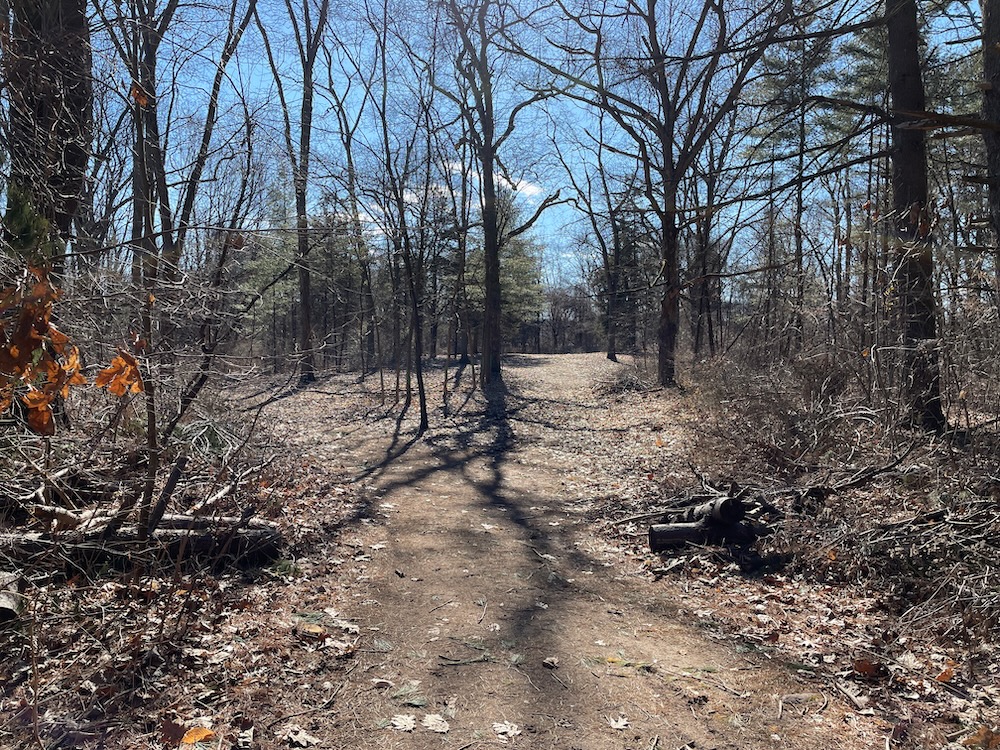 Nice. Although as walked through the entire park and popped out at the shopping center noted above, I'm not sure that's a worthwhile expenditure. The trail spur dumped me out behind a Big Lots which is behind a Hobby Lobby. Kind of bleh to be honest.
But the woods are nice! I parked on a residential side street, noted the signs saying, basically, "don't you dare walk this property when the little kids are at school" and found the entrance into the woods. (It was a Sunday if you were wondering.) Lots of towering pines, a wetlands area, and some mildly interesting rock formations.
A trail map would be nice I suppose, but not really necessary. Kern Park is hemmed in by the school, the Big Lots, the swamp, and houses. You cannot get lost in here – although, get this. I crossed paths with a fellow hiker! Not just a kid cutting through to Popeye's (across from the Hobby Lobby). A guy in proper gear my age in boots! He even asked me where the "waterway" was.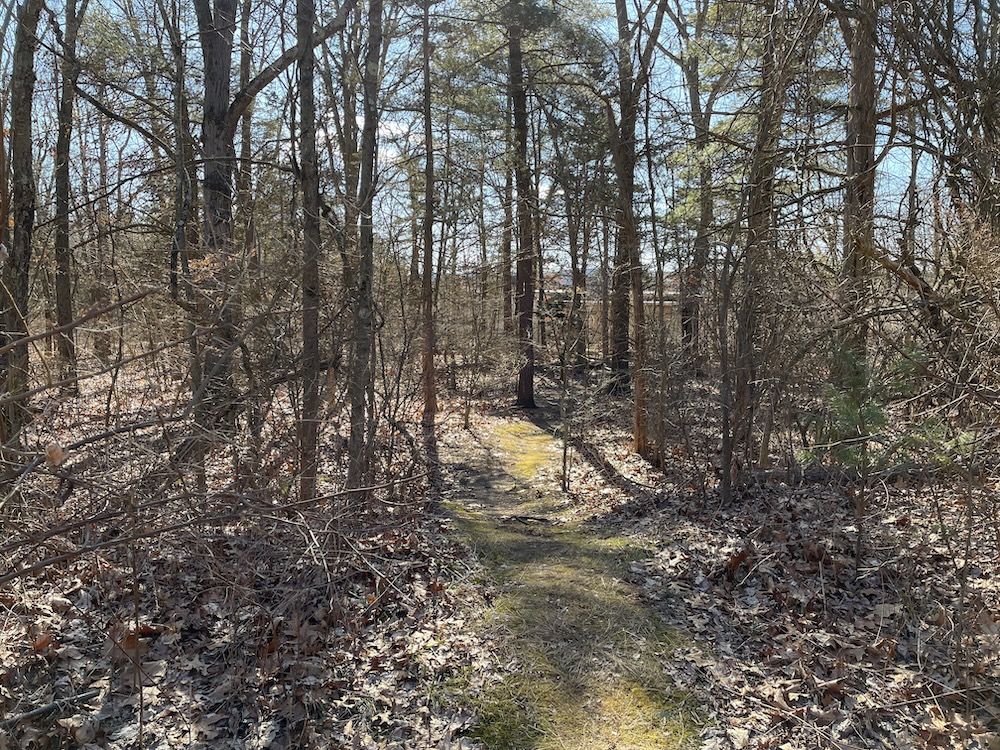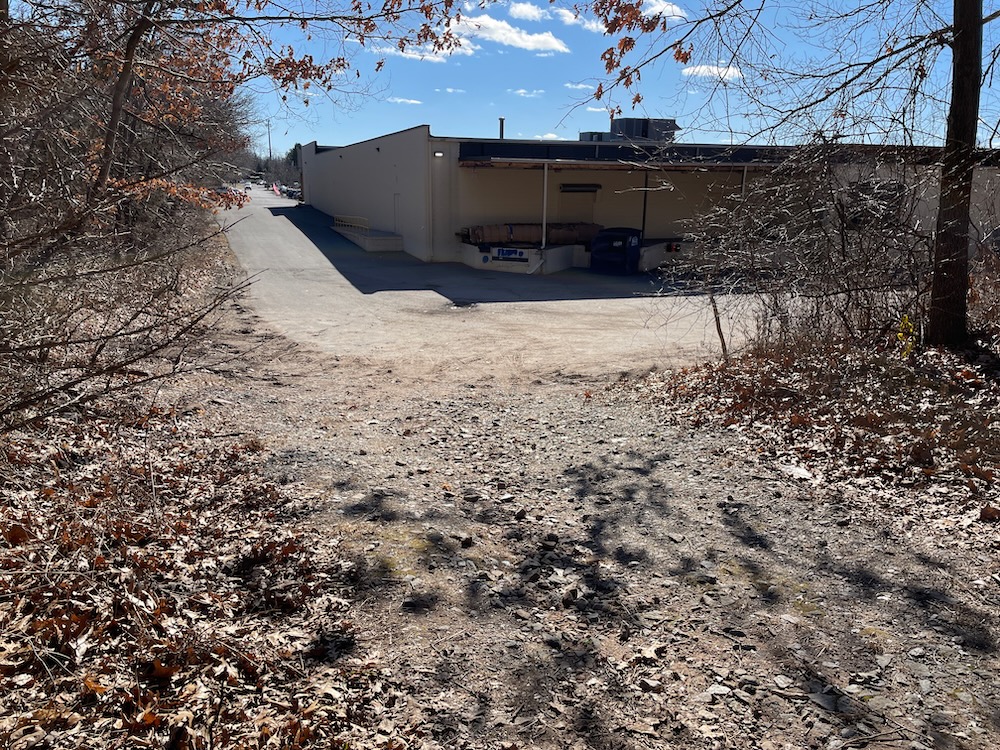 I politely guessed he meant the wetland area "over there" and he thanked me and went on his merry way. Very odd.
I walked every trail spur and loop and was very impressed with how clean these woods were and how well-cleared the trails are. I assume the school kids have some programs in the woods and that spurs some of the clean-up efforts, but it's nice that we can all enjoy the outcome.
You will not get tired or lost or even lost in thought here at Kern Park. But hopefully you will appreciate that Bristol has preserved this little patch of woods and is clearly invested in its future. Well done.
And no, I didn't go to Popeyes… until that night. I love Popeyes. WhatamIgonnado?
I parked on Rosewood Drive. You can also access the property from Sims Road and from behind the Big Lots off of Route 6. This is a very flat, easy, short trail network.