I've Got Friends in Bro Places
Kinsmen Brewing Company, Southington
September 2018
Kinsmen: Sure the fancy definition has something to do with relatives and such, but colloquially, your kinsmen are your family. And sure, "family" means blood relatives, but it also means much more. In the case of Kinsmen Brewing, it is a reference to the brothers-in-law Greg Caucci and Mike Brennan who founded the 4,500 square-foot space in Southington in 2017.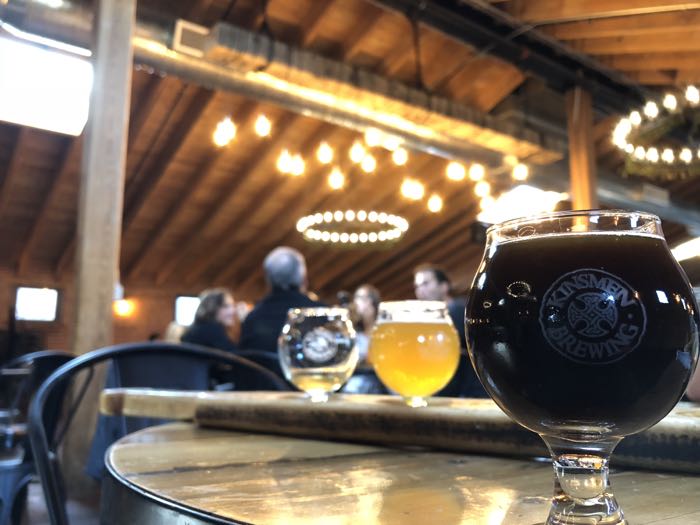 Since opening, Kinsmen has done a very impressive job of things. They are now (in 2019) a destination brewery. They offer more than beer – they offer an experience. Bands, food, I'm assuming dancing, and they are getting into the banquet hall thing for weddings and whatnot.
Truly pioneering the next step as far as Connecticut breweries are concerned.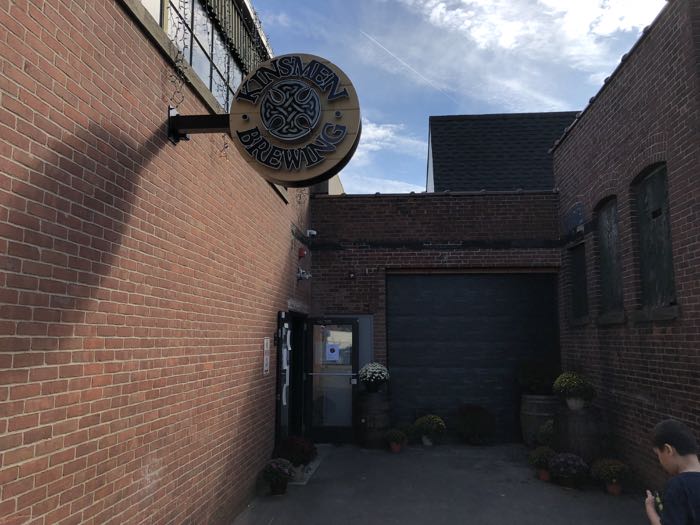 But let's back up. All the way back before they opened. Why? Because that's what I often do, that's why.
Kinsmen was initially "Kilted Kinsmen," which is a perfectly fine name for a beer establishment. At the time, they had just scored head brewer Bob Bartholemew from Banded Horn in Maine. Bob is a Connecticut guy and this position gave him an opportunity to move back home. Bartholemew made an immediate splash (with me anyway) by partnering with the boys at Kent Falls Brewing on a collaboration stout that was phenomenal.
But behind the scenes, someone at (then) Kilted Kinsmen decided to start a mug club. And a growler club.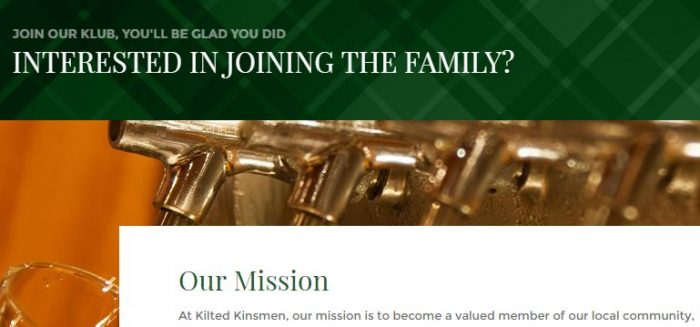 Okay, kool. Let's get a little krazy.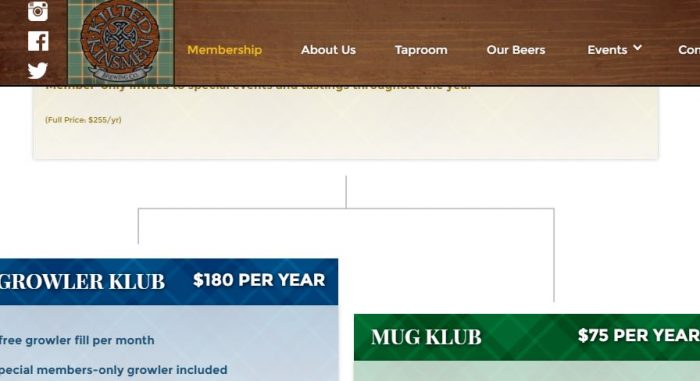 Sounds like fun. Only one katch… a katch I kaught onto immediately. The "Kilted Kinsmen Klub" is a little, um, let's say… not smart? At all? Think this through for a second… They purposely chose the K in "Klub" to match the other two K's.
I want to think this was done by someone so completely and totally not-racist that they didn't even know the connotation. I'm not calling them KKK members at all. But I am calling them dumb. I did what I used to do back then and I tweeted about the situation and people didn't think it was real.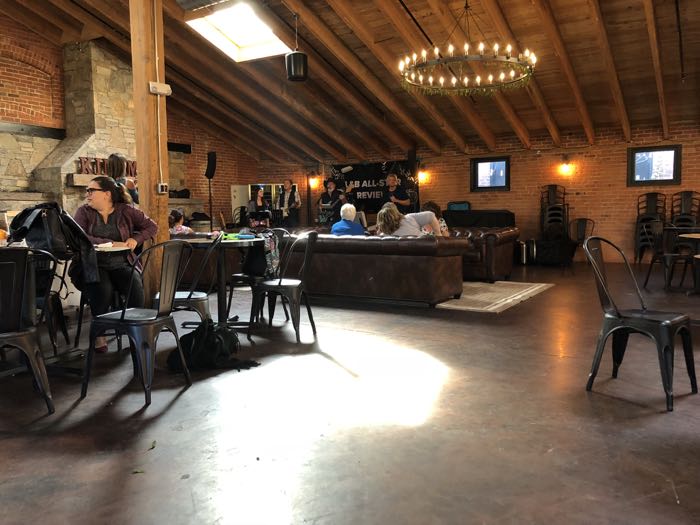 At least they were smart enough to quietly erase all of that nonsense and even went so far as to change the name of the brewery to just Kinsmen. They were no longer dumb. In fact, not only did they get rid of "Kilted," their "klubs"now are clubs.
Good on them.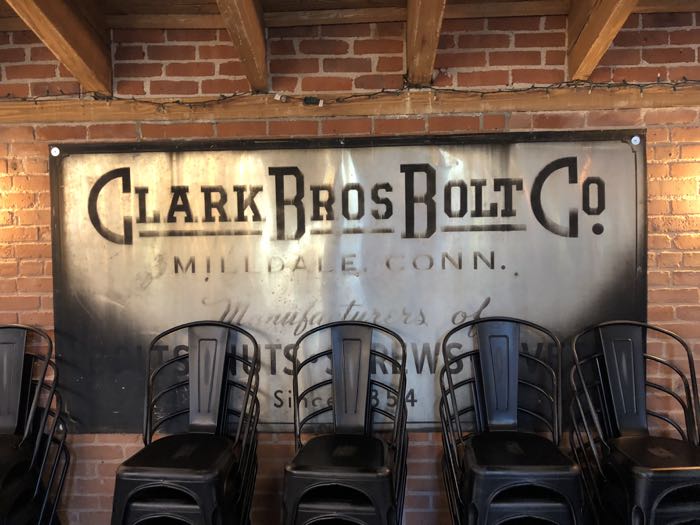 Especially because as I said, two years on now, they are advertising their (large) space for events. Weddings! Corporate events! Board meetings! They can do it all at Kinsmen!
Or at least that's the plan. Large event planning is not something that just "happens," because you have the space to have large events. Time will tell if this side venture works for them. On top of that, Kinsmen is running more of a bar or brewpub than a regular old brewery. Wine and cocktails are available, adding to the… experience. Regardless, their space is pretty cool:
Our building, formerly known as the Clark Brothers Bolt Company, was founded in 1854 by brothers William, Henry and Charles Clark. Today, it is completely renovated and restored, with careful detail to preserve its rich history and heritage. It sits along the Farmington Canal Heritage Trail which extends from Yale in New Haven all the way to Northampton, Massachusetts. You can spot lots of people enjoying the paved trail all year long.

You can even walk, run, bike, rollerblade and skip directly to our taproom from the rail trail using our own convenient gate.
Not quite on par with Stony Creek's boat slip, but cool nonetheless.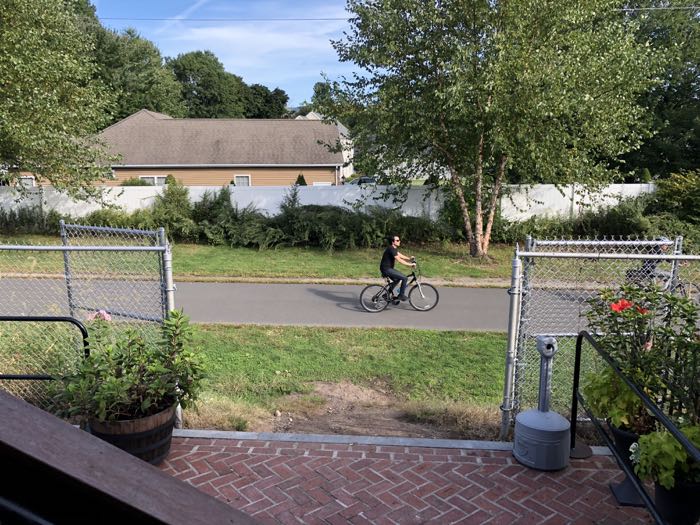 I visited during early service on a Saturday when it was fairly empty. (My first attempt was on a frigid Thursday evening the prior winter and there was nowhere to park. Note: the parking lot isn't small. I went home.)
"Fairly empty" by Kinsmen standards means there were 40 or so people there. This place is not hurting for customers. Again, good on them.
Not good on them? The service was abysmal during my visit. I wouldn't even mention that except I've heard that's a very common experience at Kinsmen. I waited way too long to be served. I was blatantly ignored by a woman who was more concerned with secreting away with her phone, then was ignored by her again in favor of some friends at the other end of the bar who weren't ordering. I wasn't alone, and as the few of us began to grumble, a gruff man with requisite brewer's beard appeared from the back to save the day.
Shout out to that guy. It was very clear that he was quite displeased with his coworker. Good. Because she sucked.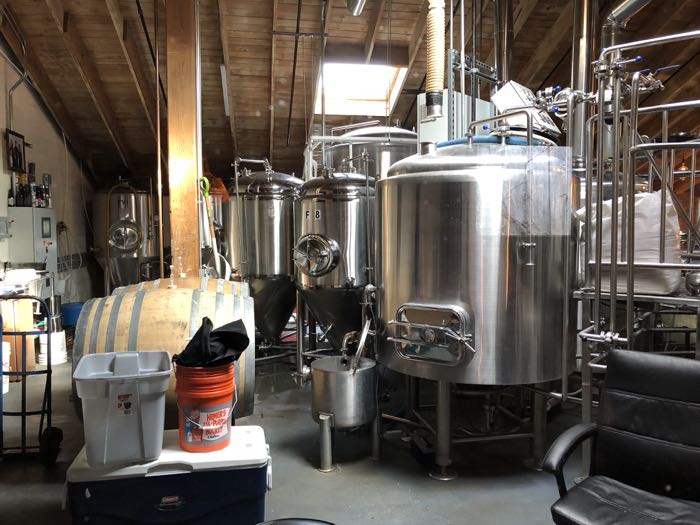 I took my sampler flight, found a seat fifty feet away from the bar, fifty feet away from the drunken party, and fifty feet away from the awful band. As I've said, Kinsmen is large.
What you see here is a Baltic porter, a fest bier, an imperial IPA, and a pilsner. Three old world styles and the required high ABV IPA. In case you've forgotten, I'm an old, curmudgeonly man. You can tell a lot about a brewer's skills from his pilsner.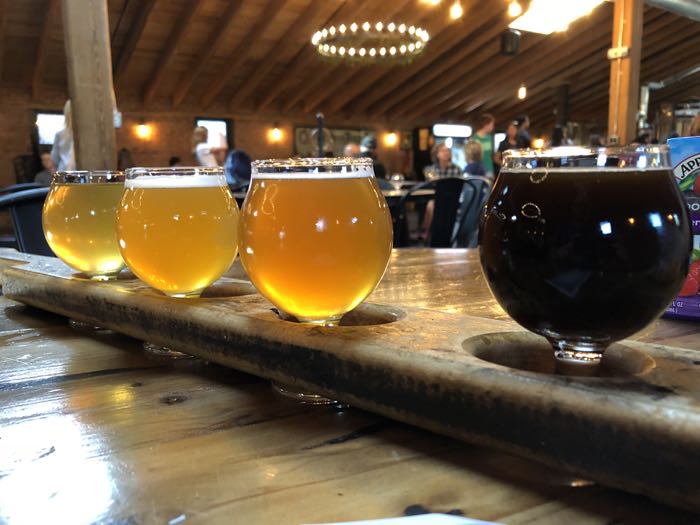 Kinsmen's pils was pretty good (and not cloudy like the picture implies). The fest bier was pretty good. Heck, the Baltic porter was really good. I'll even go so far as to say their DIPA was good. None of these beers were world beaters by any stretch, and have been replicated at least equally at dozens of other local breweries. For Kinsmen though, it doesn't matter.
For again, they have the cache of selling the experience. And for many people, it's a fantastic one. But there I was, quietly enjoying my flight, impressed with the light fixtures and thinking how cool it is that locals can ride their bikes down the old canal path to get here… texting my friend that I was at Kinsmen, but saw no need ever to return.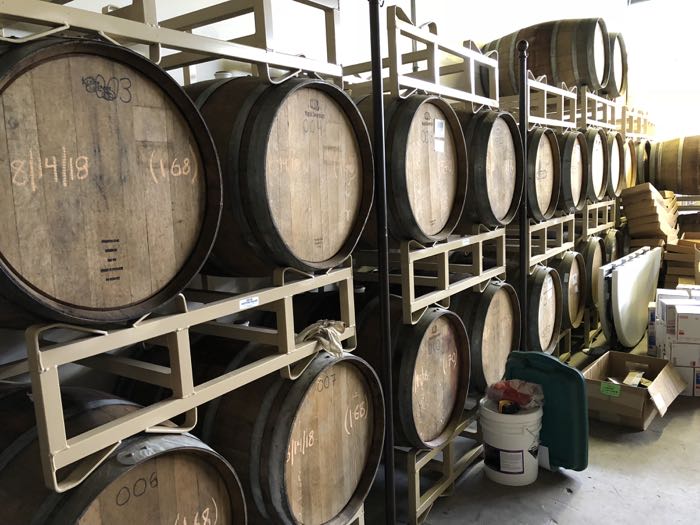 It's just not for me. I can't begin to imagine how deafeningly loud this place gets during busy times. I've never been to a giant country bar with mechanical bulls, cowboy-hatted dudes, bikini'd bar babes, and parking lot fist fights, but I think I know what those places feel like now.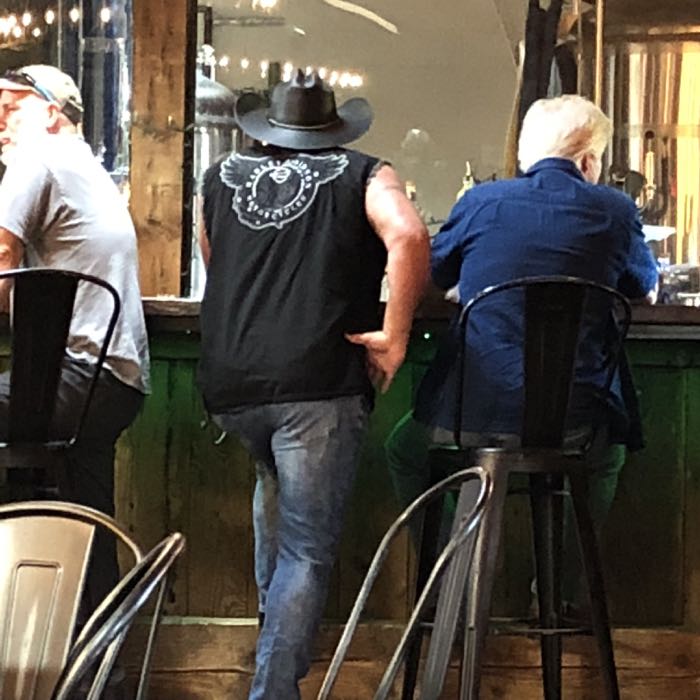 Not that any of those things exist at Kinsmen (though let's be honest, if they install a mechanical bull, no one's going to be remotely surprised). I'm friends with several people who go here all the time. People enjoy themselves very much here.
I'm just not one of those people and I can't quite pinpoint exactly why, other than it's kind of the exact opposite of what I like from a brewery… experience.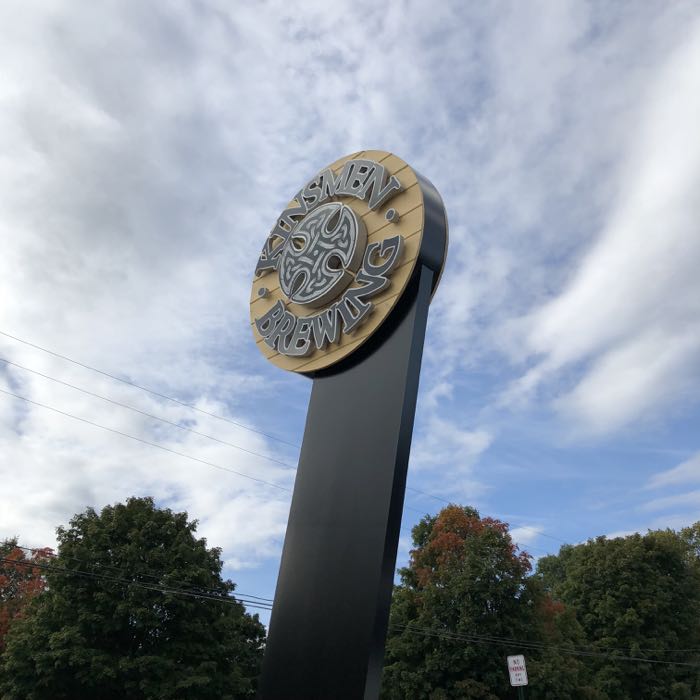 Kinsmen Brewing Company
CTMQ's page on CT Breweries and Brewpubs