I've Never LYD to y'ALL
Lake Street to Lydall, Manchester
January 22, 2017
When I decided to visit and write-up "everything" in Connecticut's 169 towns, the one area I wavered on was these little "town land trails." I still don't really know where to draw the line to be honest with you.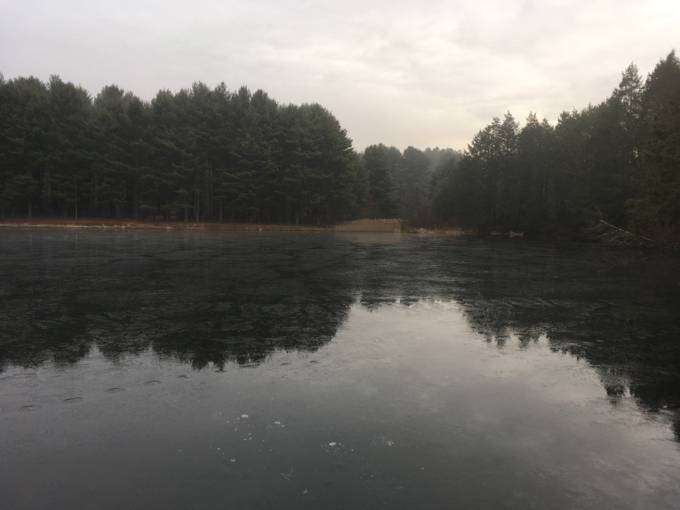 But here we are… poking around extreme northwest Manchester. (In fact, Lake Street is the border between Manchester and Bolton.) hiking an end-to-end trail across some Manchester Water Department land. On a trail that I'm not sure even exists in the way the map suggests it does.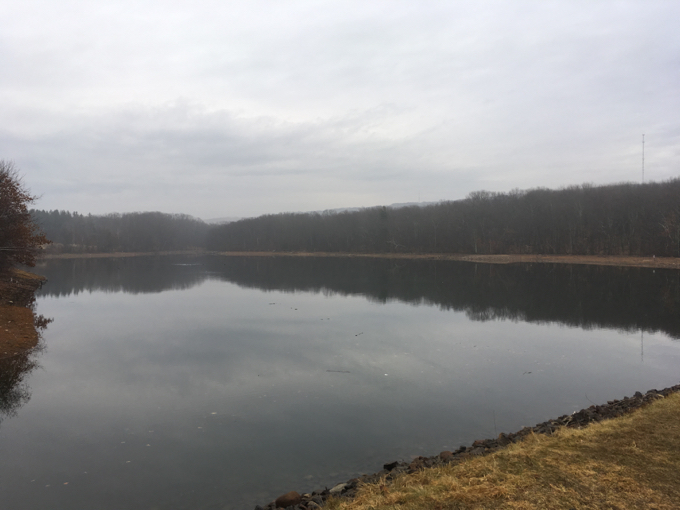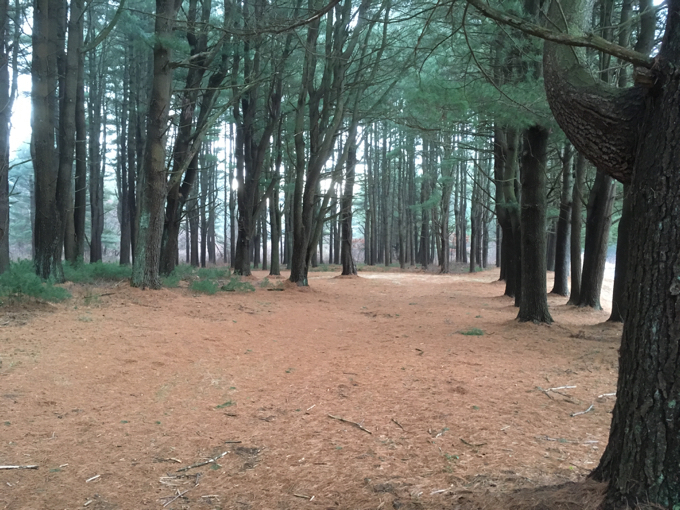 Being a completist is fun!
There are a couple trailheads to somewhere on Lake Street, but I wasn't confident which was which, so I wound up parking over on Lydall near a heavily fortified and fenced home next to the reservoir. So I hiked Lydall to Lake Street; opposite of the name of the trail. Oh well.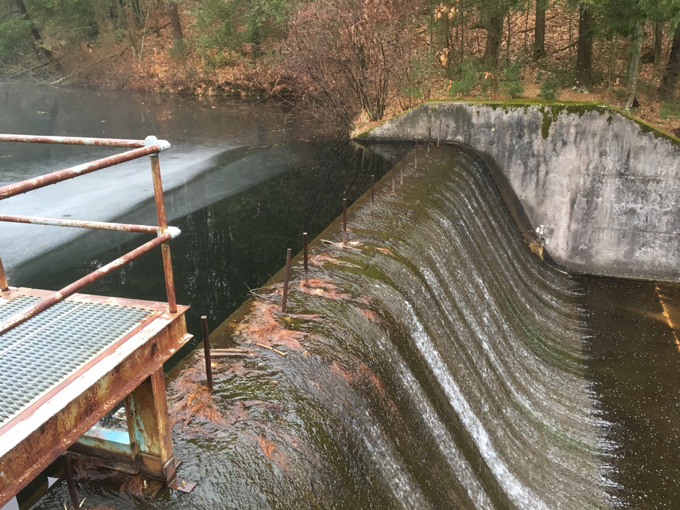 I blithely started hiking on the northern side of the water and on into a beautiful stand of pines. The map shows a trail on the southern side of the water, and I'm sure it's there, but my trail seemed much nicer.
My leisurely little walk took me to the end of the ponds. I felt no need to walk the final few minutes through the hardwood forest along the woods roads out to Lake Street.
So I just walked back to my car.
Being a More-Or-Less Completist is even more fun!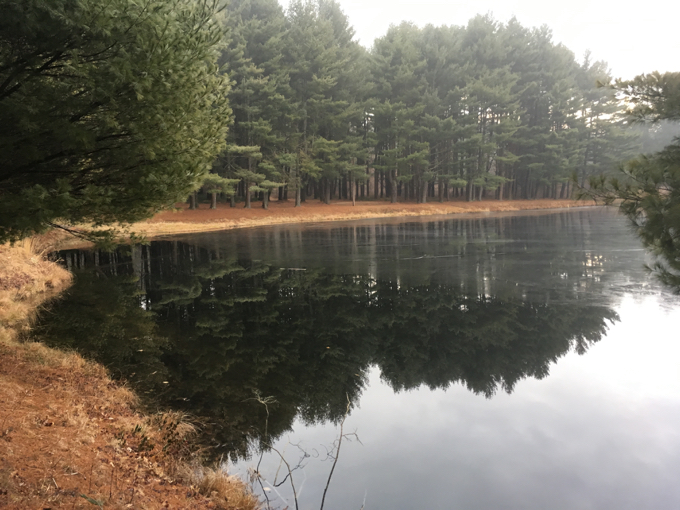 Manchester Trails
CTMQ's Manchester Town Land Trails Main Page