Mashamoquet Brook State Park
Pomfret
Ignoring the two state parks in my proverbial backyard… and ignoring Hammonassett Beach… I think I've been to Mashamoquet more than any other state park. Weird, right? Out in Pomfret?
Yeah, we used to go there all the time on the UConn cycling team on hilly Route 44 training rides. Random, I know. Although the name sounds like a random jumble of sounds, Mashamoquet apparently means "stream of good fishing" in… I'm not sure. State of Connecticut, what language is that?



Oof. That's terrible. (It was the Mohegan-Pequot dialect of the Algonquian language, by the way.)
There's camping here, a swimmable pond, a bunch of trails, the nearby Air Line State Park Trail, a museum, some cool rock features, and the Wolf Den made famous by Israel Putnam. Let's get crackin'.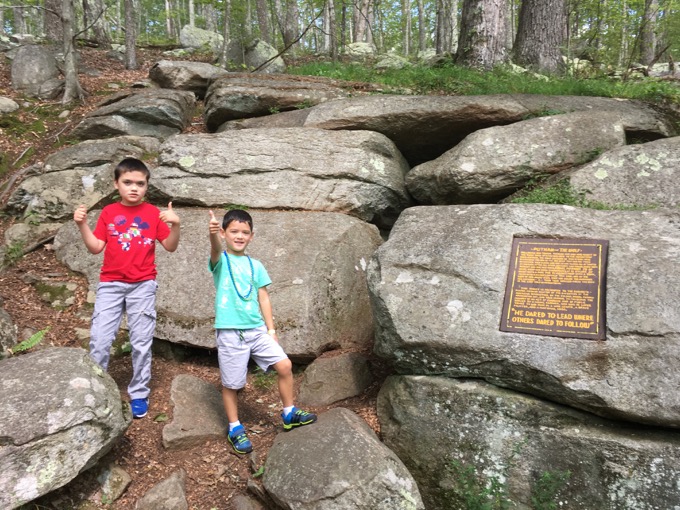 All Things Mashamoquet Brook State Park
Brayton Grist Mill and Marcy Blacksmith Museum
Trails
Wolf Den
Indian Chair
Table Rock

DEEP's Mashamoquet Brook State Park Page
CTMQ's State Parks, Reserves, Preserves, & Forests