What the Hellenic? This Place is a Bust
Bristol (Google Maps location)
June 11, 2016
I think this still exists, though I'm not entirely sure.
Regarding the above italicized statement, I know that doesn't matter a whit. I can't imagine there's a soul on earth who is going to the New England Carousel Museum only to skip the Carousel Museum in order to get to the Museum of Greek Culture. It's okay to say that. This tiny little nook in the massive building will understand.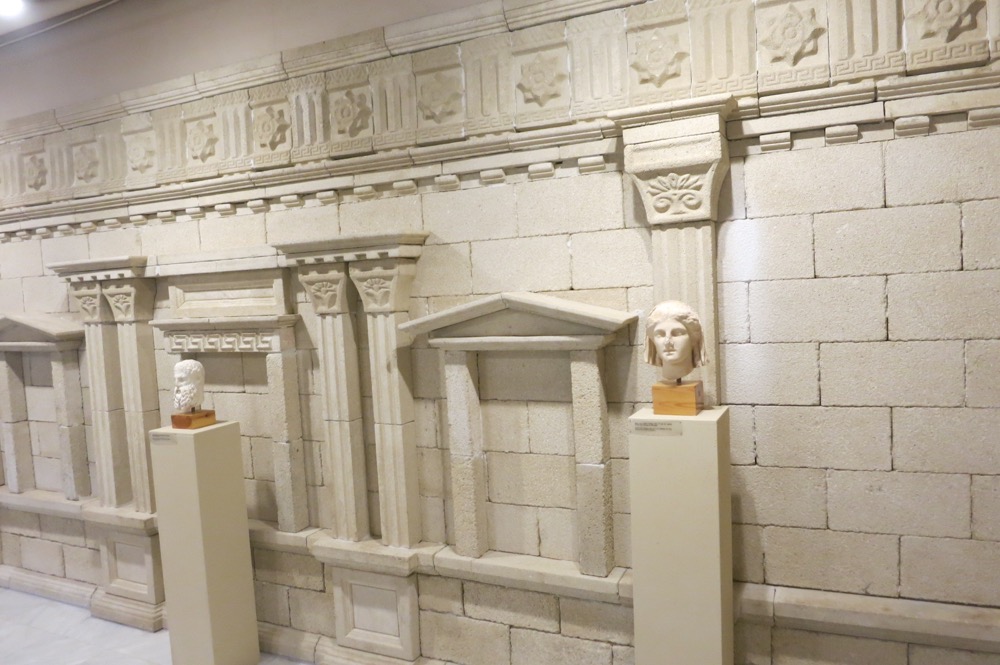 Now, the Museum of Fire History, located near the Greek Museum on the second floor, might be the reason for maybe a hundred visitors per year. But this place? Nah. But they can blurb!
A hidden gem in Bristol, venture into the Parthenon room at the Carousel Museum for a cultural bolt from the Gods! Bring your family and friends to enjoy the unique displays and learn some history from the Museum's highly educated and enthusiastic employees. With impeccable sculptures, and breathing art you will leave with a new appreciation for Greek art and history!
Hm. I'm not sure what's going on there in that last sentence but I must confess that I did not find any "breathing art." What I did find was a small room with some replica busts and architectural pieces and some explanation as to what I was looking at.
Although, I'll admit, I'm not sure what I was looking at. It didn't help that my five-year-old was not remotely interested in this stuff. Nor did it help that I couldn't understand anything I was reading:
From what I gather, The Carousel Museum had all this space and after granting a large portion of the second floor to the Fire Museum folks, the cultural aims of the organization expanded and someone with a deep interest in some particular aspect of Greek culture caught wind of the efforts and said, "hey, I've got some stuff. If you can have a fire history museum there, you can have a Greek culture museum too."
And no one had a solid argument against the idea, so the Museum of Greek Culture was born. It's small. Like, tiny. But whomever put the thing together was passionate about it. Each piece has a description of what it is, what time period it is replicating – in both Greek and English.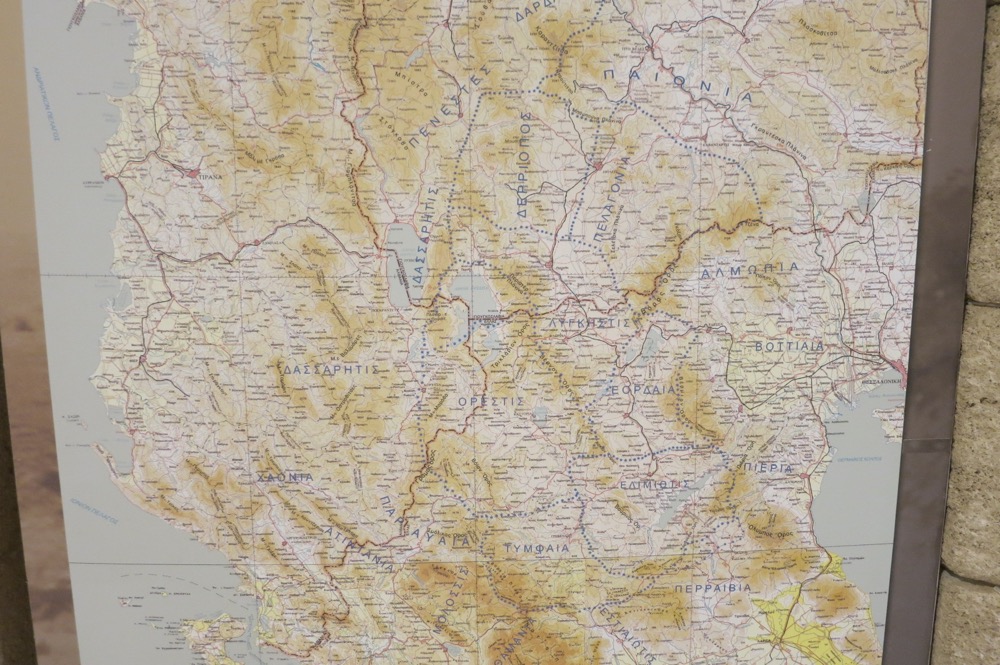 I'm pretty sure everything here is a copy. I can't imagine there's any original art from thousands of years ago. Right? Right.
I did appreciate the melding of sculpture and architecture though, as the Greek architectural advancements and forms were certainly as artistic and lasting as the art – or civic governments or whatever else the culture gave the world.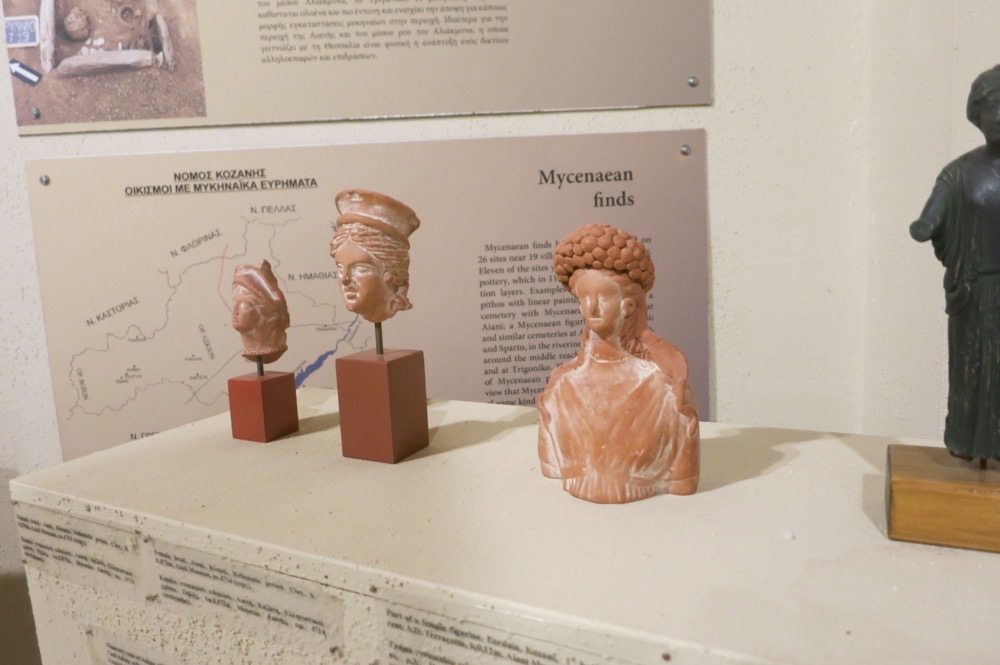 A lot of effort clearly went into this place. The whole thing was put together as if we were in some Greek temple. A lot of fake artifacts were here, and organized very well. And there was a TON of explanatory signage. With very small font. I didn't read a lick of it, and now I feel guilty about that. Someone put a massive effort into creating it. Sorry.
Sorry, I don't have anything more to say. I don't mean to totally dismiss this place. It's cool that it's here (or was here) and whomever is responsible deserves to be proud of their efforts. I appreciate it's random inclusion at the Carousel Museum and I appreciate any little museum within a museum within a museum that pads my Connecticut museum visit numbers.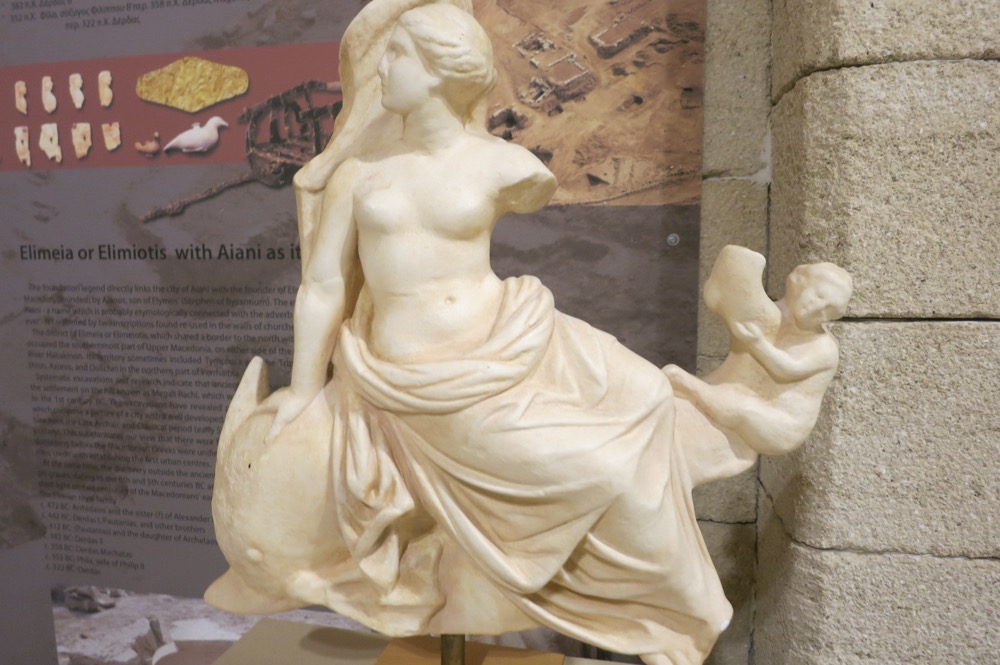 New England Carousel Museum
CTMQ's Museum Visits