A Good Lesson on Winter Sun Angles
Northern CT Land Trust (NCLT): Sunset Hill Trail, Ellington
~0.5 miles, March 2019
It has been another long winter here in Connecticut… not so much because of excessive snow or cold, but because my son Calvin is seven and has a very full social calendar. Fuller than mine has ever been in my life. Getting out into the woods has been a bit of a challenge.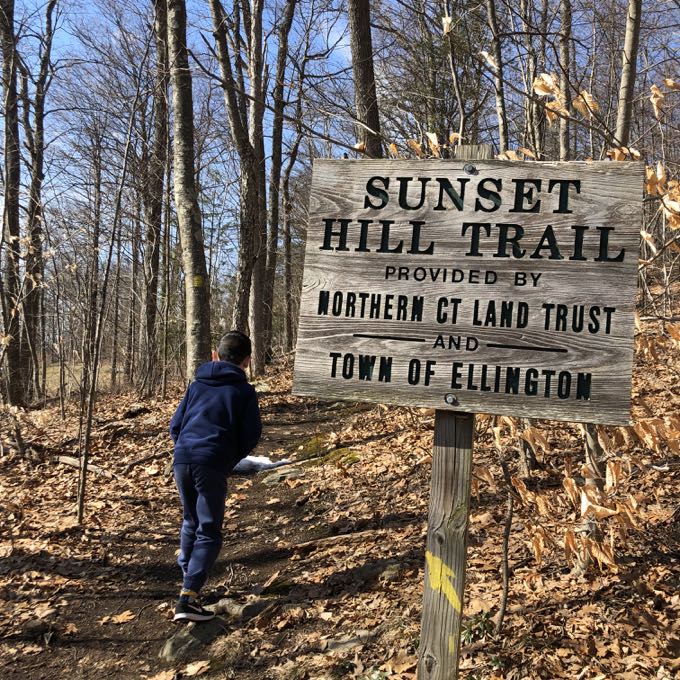 But… it's what we do. And so we did. Sure there was a bit of snow on the ground, but that doesn't deter us. (Although, truth be told, Calvin has a very real, very extreme aversion to mud. He absolutely hates mud. So we try to avoid mud.)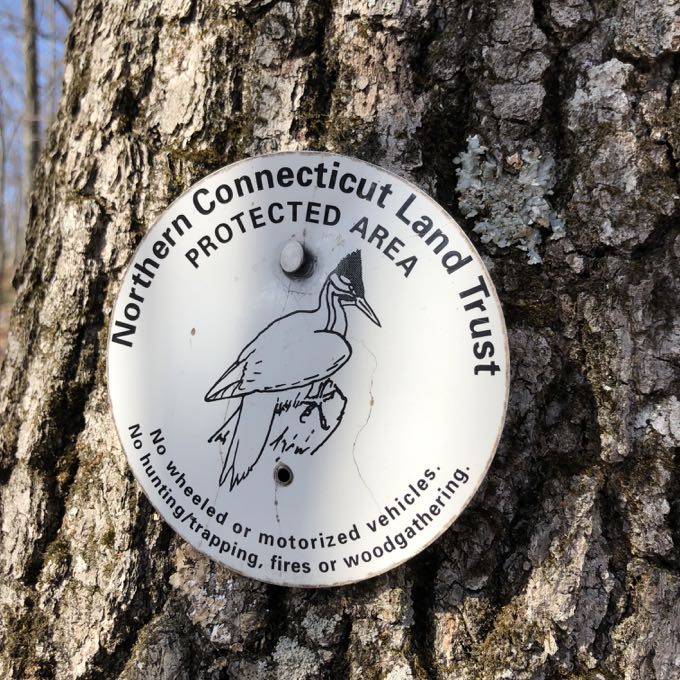 I made my way up through Ellington not knowing what to expect from this little property at the end of a suburban road. There's a nice sign at the trailhead which is right next to… cleared forest for what I can only assume will be new houses. Ellington has been going through a huge boom in home construction, and so many trails are affected by it. Even on this day, a Sunday, we heard the unmistakable sounds of heavy equipment across the valley working on some sort of development.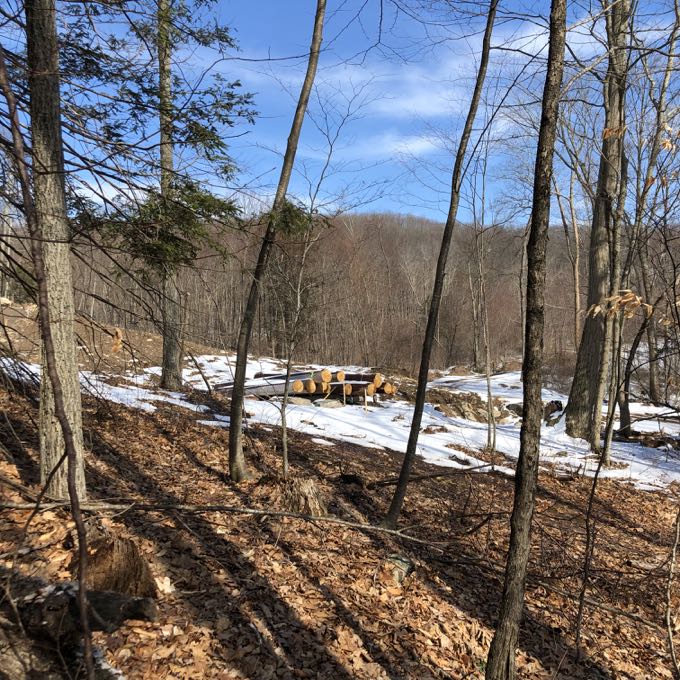 When these houses are built, this trail will become a bit less remote. But due to an easement, I'm confident the trail will continue to exist.
Right at the outset we came upon a felled tree covered in what looked like barnacles. Of course that's absurd. So Calvin investigated and realized that they were his favorite type of fungi – Farting Mushrooms! (Otherwise known as puffballs of some variety. They weren't so farty in March, but he found a few worthy of the name.)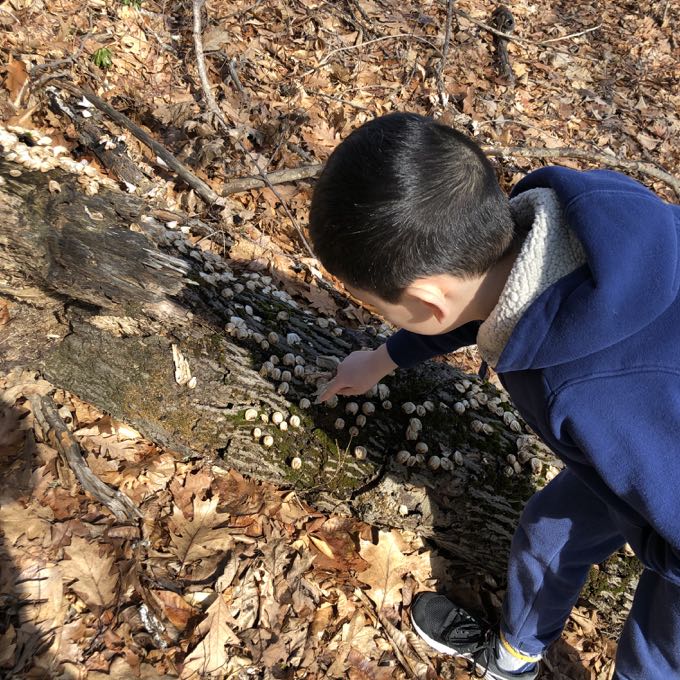 This 14 acre property was purchased in 2005 with funding provided by the Vranos Family Foundation. There is a one-half mile loop trail starting on Porter Road. The trail rises steeply from Porter Road, first through land owned by the Town of Ellington and then on to NCLT land. At the high point of the trail there is a picnic area with limited views of the Connecticut River Valley.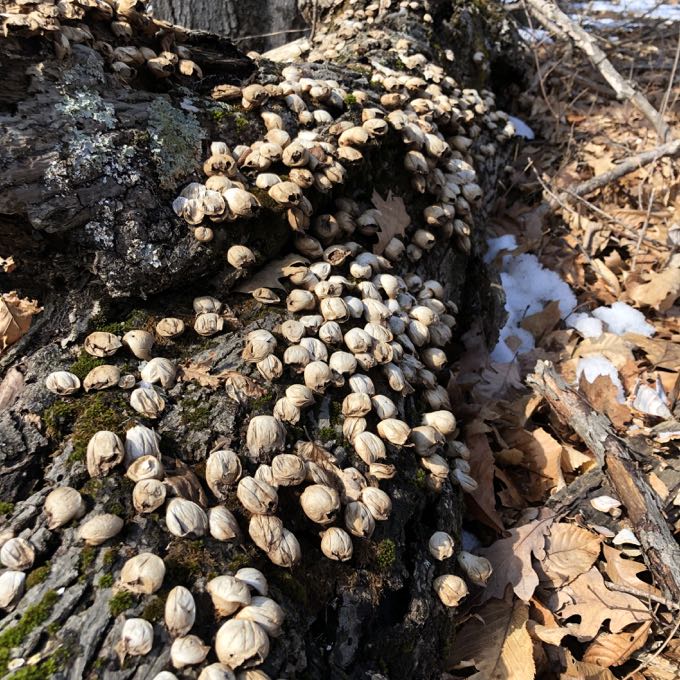 Indeed there is. Two picnic tables, in fact. I imagine it was a bit of an effort to get them up to the top of Sunset Hill so I hope people take advantage and enjoy meals up here.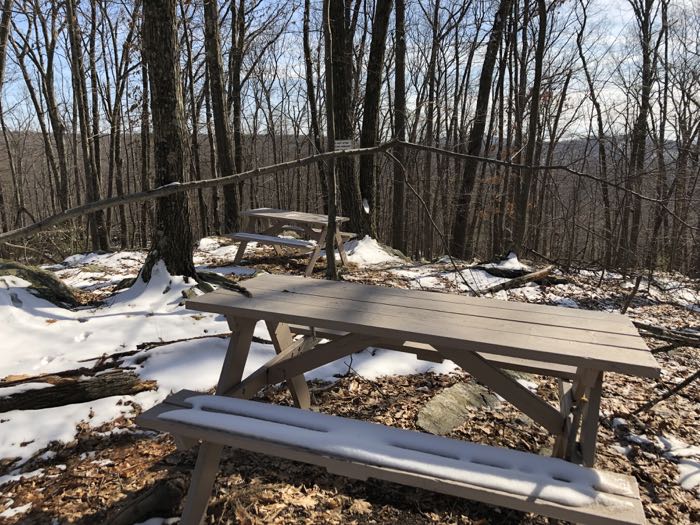 As for us, Calvin enjoyed learning all about winter sun angles and while climbing the hill's south side was nearly free of snow, but once we crested the hill and did the loop through the white pine forest on the north side, we were trudging through several inches of the white stuff.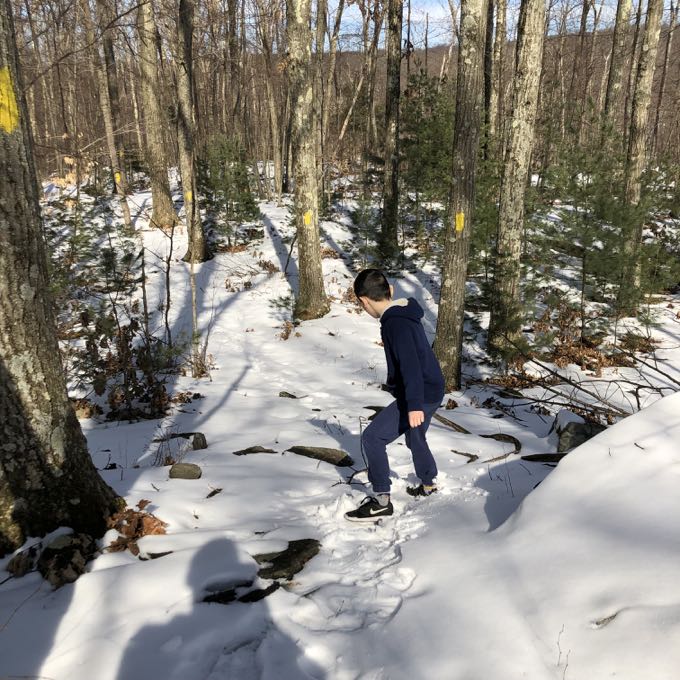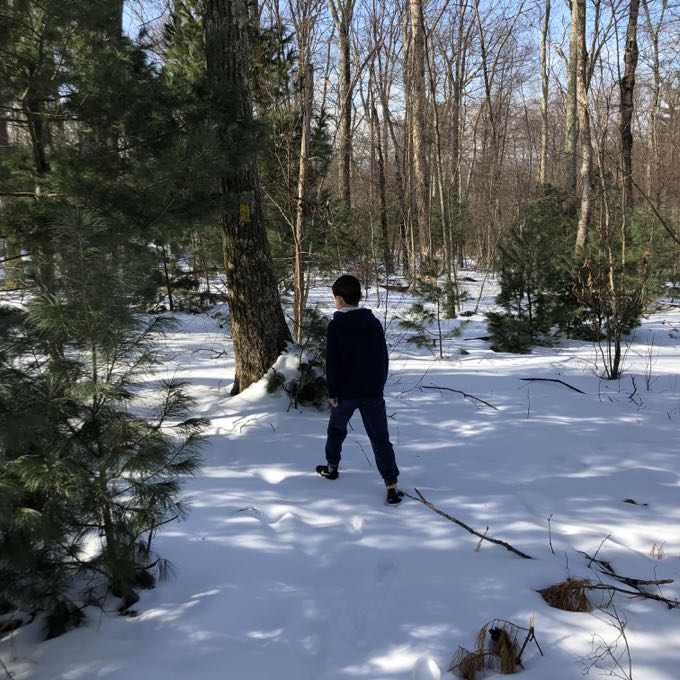 It's just really cool to have such a stark example for him; not only was it plainly evident that those few feet (literally) of "northerness" declination results in far less direct sunlight, the fact that the forest itself changed from oaks, ash, and maples to pines and hemlocks was another cool ecology lesson for me to impart.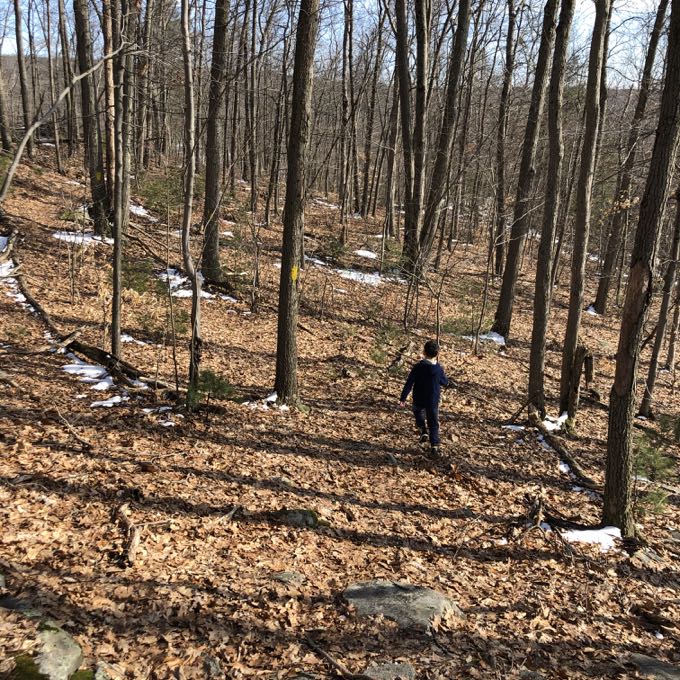 We looped around the summit area and then bound down the hill back to the car. Nearly mud free.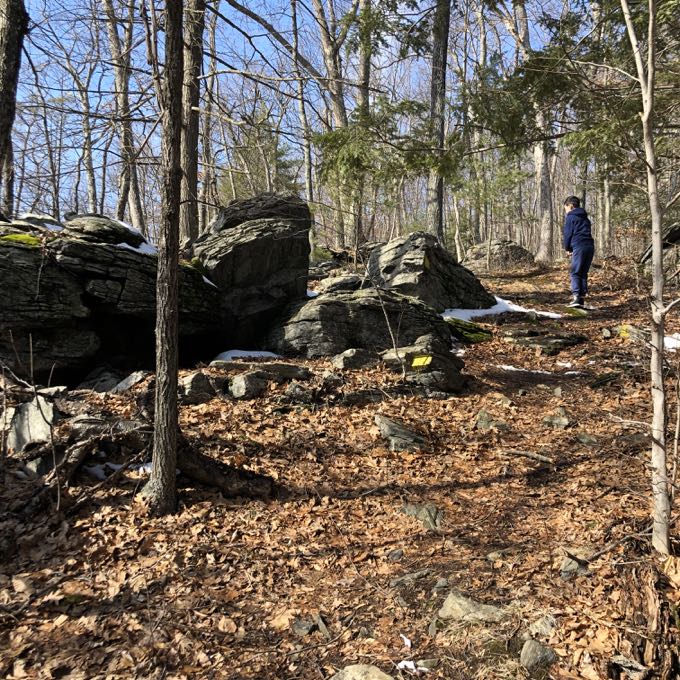 Sunset Hill Trail Map
CTMQ's NCLT Main Page
CTMQ's Land Trusts Main Page
Northern Connecticut Land Trust