Hunting for Trail
Newgate Wildlife Management Area, East Granby
May 2019
When I set out to explore Connecticut's wildlife management areas, I don't ever have high hopes. I think that only one champions its hiking: (Sessions Woods in Burlington). Most are just plots of land to be used for hunting, birding, and/or field trialing. The land itself is usually pretty crappy; prone to flooding, swampy, and unattractive to developers.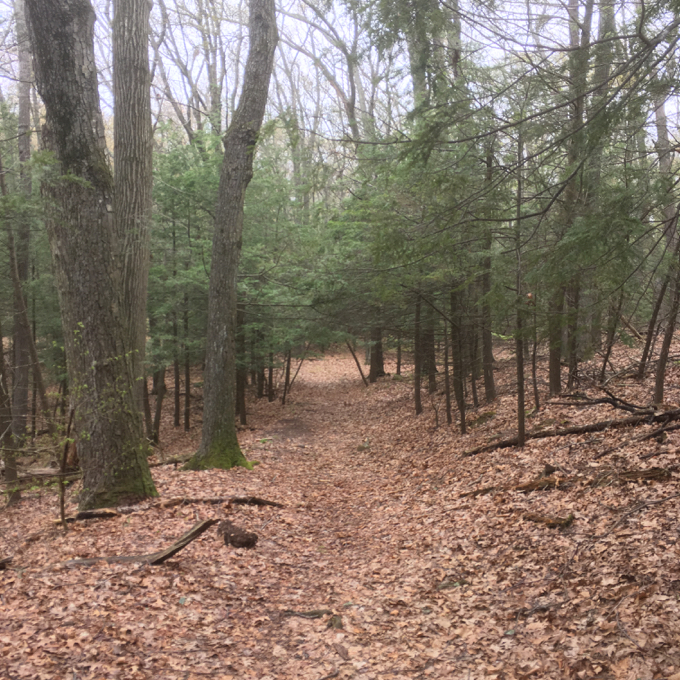 The thing about the Newgate WMA which yes, surrounds the Old Newgate Prison complex on Newgate Road in East Granby, is that it once was a viable place to hike. At least on a Sunday when you (hopefully) wouldn't get shot. Maps still exist of what once was: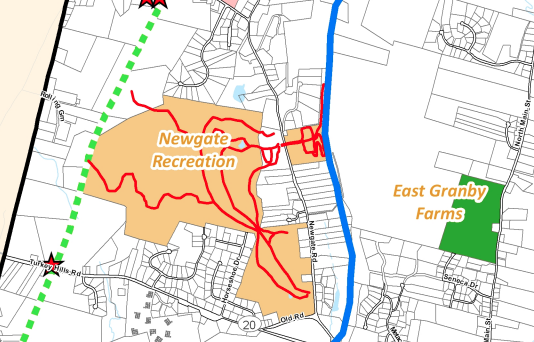 And may well be again… someday. Just certainly not in 2019. And yet… and yet I hiked what I could hike and here I am writing about it.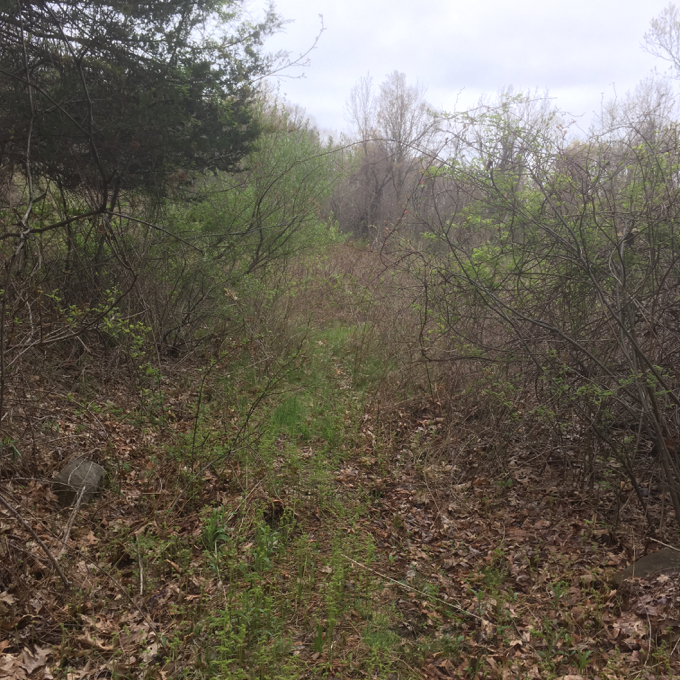 I began my attempt at the trailhead at the back of the parking lot next to the museum. There's a big welcoming sign and everything: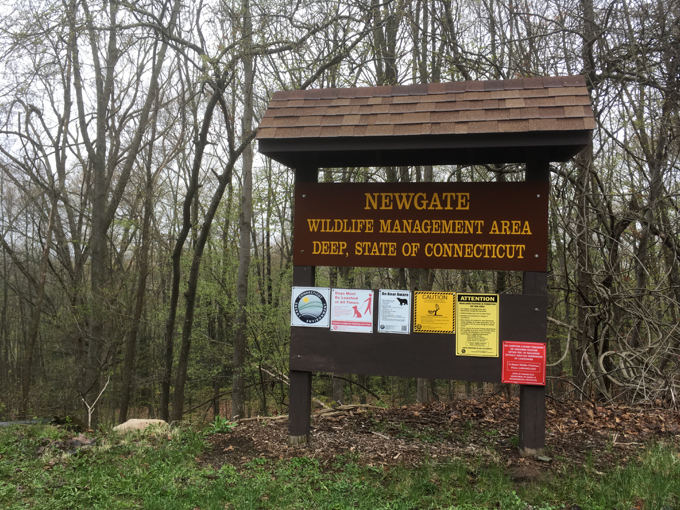 The trail begins by descending some worn trail stairs and heading off down the hill. A side trail hopefully heads off into some bramble but peters out almost immediately. The main trail continues west, but becomes fainter and fainter every hundred feet. And wetter.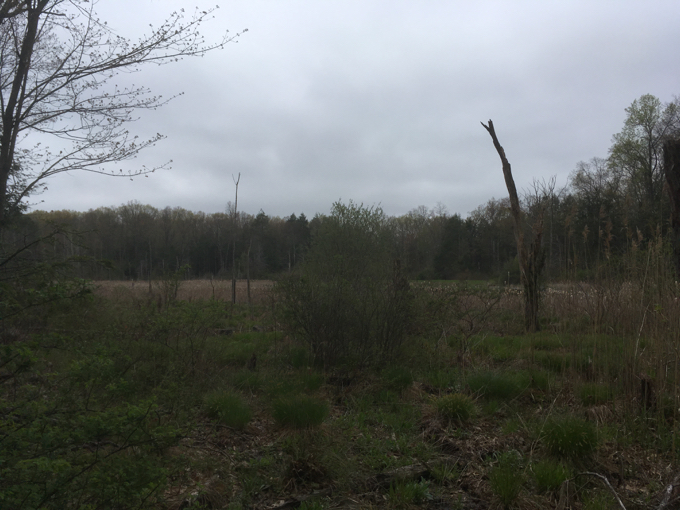 I found myself facing some wetlands and a trail that barely existed. I know this is hunting land, and hunters sort of relish the idea of invisibility and cunning. My guess is that they all reach the ponded area and branch out in different directions to go kill stuff. Sure, I could have continued bushwhacking or just bumbled off into the woods, but… why? I hike trails (generally) and write about trails (except when I bushwhack.) I turned around and climbed the hill back to my car.
I re-entered the woods at the southern Newgate Road trailhead. Here, the trail skirts some private property before heading off to the same parts unknown as the first attempt. Again, there was a hopeful beginning with wide, easy to follow trail that quickly turned to nothing.
What did I miss? Connecticut woods. That's it. That's all that's here. Now looking at that map above, I'm wondering if there's anything down towards the Farmington River? I doubt it, but perhaps I'll revisit for that purpose someday.
Now, the Farmington Canal Heritage Trail does skirt the western boundary of this property, so I guess in a sense there is something cool to do here – other than hunting, which I'm sure is cool to those who do it. I have read that there has been renewed interest in re-clearing the trails here in 2020, and perhaps that will happen. But probably not, as the state has more important things to worry about these days.
Update: Social Media commenters have told me a) there are better trails on this property and b) there aren't good trails here because deer shy away from human trails. I'll go with option c) both?