CT National Historic Landmark
Frederic Remington House
Ridgefield
Sometimes I have nothing more than an address, a hope, and a dream when I go in search of something for this website. Such was the case when my wife and I spent a day exploring southwestern Connecticut. We went to important things like the Weir Farm National Historic Site.
And, of course, Frederic Remington's House in Ridgefield. You know, Frederic Remington. The guy who started Remington Arms, the gun company?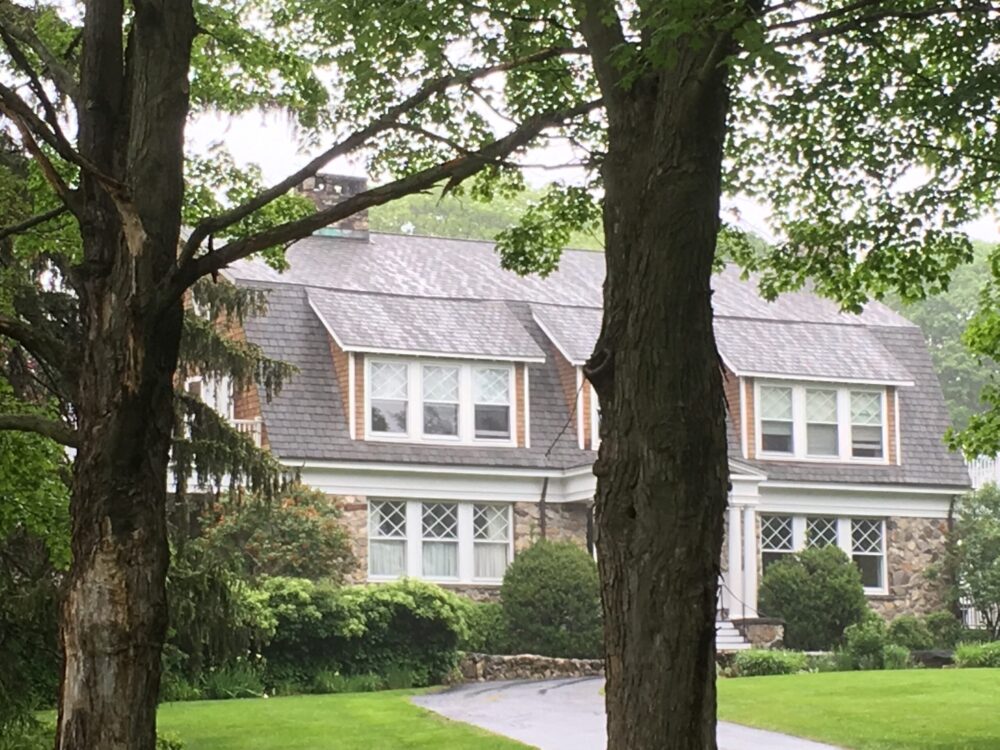 Turns out that no, this Remington was quite different that that Remington. Though I didn't know that at the time I went in search of his house near the New York border. A house he barely lived in at all.
Frederic Remington (1861-1909) lived for many years in New Rochelle, New York, working as an illustrator, sculptor, and writer. He produced iconic works of American art, particularly noted for their themes of the American West. In early 1909 he and his wife Missy purchased 45 acres of land in Ridgefield and oversaw the construction of a home and studio. During the construction, Remington continued to work, creating a number of significant artistic works. Although he had major plans for life in Ridgefield, he died of acute appendicitis a few months after the house was completed.
That is a sad story, man.
Remington had learned of Ridgefield and the property from J. Alden Weir who was a former teacher of his. The main house is a 2-1/2 story gambrel-roofed wood frame structure with a stone facade, and clapboarded sides and back. I could go on but that's not important to me. What's important is that Remington created some of the most iconic "American West" sculpture in US History and he lived in Connecticut for a few months.
Hey, some of these National Historic Landmarks are a little odd, I'll admit.

Frederic Remington
CTMQ visits CT's National Historic Landmarks
CTMQ's CT National Designations