CT National Historic Landmark
Huntington Homestead
136 Huntington Road, Scotland (Museum)
Since the Huntington house is a museum, and since I have had the pleasure of visiting it, this NHL page will be somewhat truncated. After all, you certainly should want to read about Huntington's whole story and MY story of my fascinating visit rather than just this little page about his house being a national historic landmark.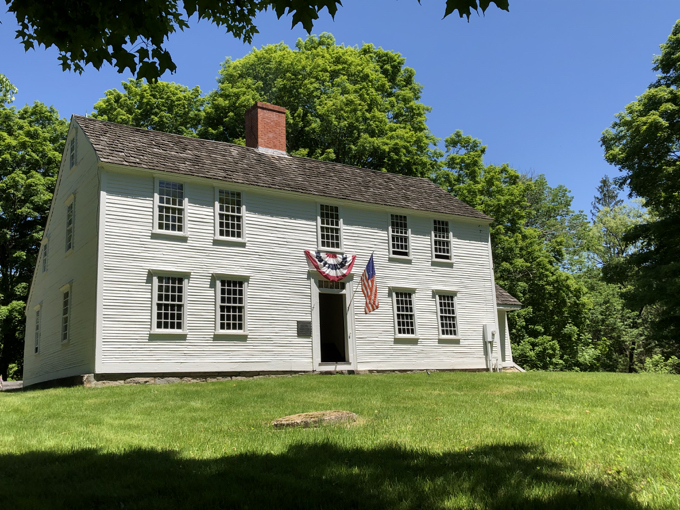 The Huntington Homestead in Scotland, Connecticut, is the birthplace of Samuel Huntington, a signer of the Declaration of Independence and a distinguished statesman during the Revolutionary War and early Republic. The remarkably well-preserved site includes an eighteenth century house on its original foundation surrounded by acres of farmland, bordered by Merrick Brook. It includes old-growth trees, stone walls, an abandoned road, and other interesting features.
Hey, want to know something crazy about this white house out in Scotland, Connecticut that you've probably never heard of? It's actually part of three Nationally designated… things. A National Historic Landmark of course, the Washington-Rochambeau Revolutionary Route National Historic Trail, and the The Last Green Valley National Heritage Corridor, which used to be the Quinebaug and Shetucket Rivers Valley National Heritage Corridor. But you knew that.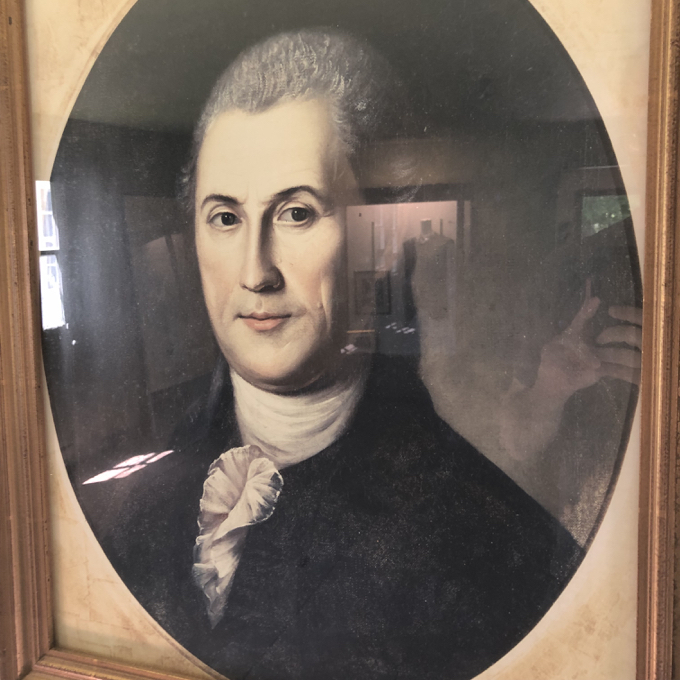 Anyway, Huntington was a pretty important guy.
From election as a Representative from Norwich to the Connecticut General Assembly in 1764, Samuel rose to King's Attorney for Connecticut and Judge and Chief Justice of the Connecticut Superior Court. Because of his patriot sympathies he was appointed a member of Governor Trumbull's Council of Safety and a delegate to the Continental Congress, where in 1776 he signed the Declaration of Independence. He represented Connecticut in the Continental Congress until 1784, serving as President from 1779 through 1781. Those were some of the most difficult years in the War for Independence. Through quiet diplomacy and encouragement, Samuel was successful in encouraging the states to meet their quotas of men and provisions. It was during his term as President that the Congress ratified the Articles of Confederation and adopted the name "United States." In 1786 Samuel was elected Governor of Connecticut, an office he held until his death in 1796.
Some people claim Huntington as the "first President of the United States" because the Articles bestowed that name on the not-yet-a country country.
Which is silly.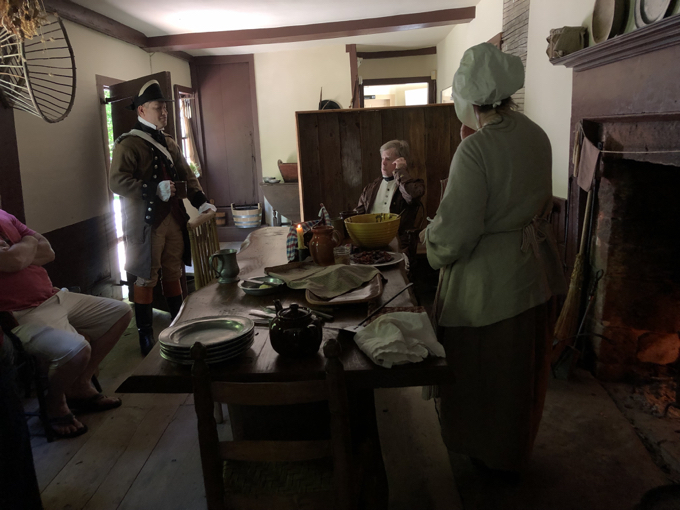 CTMQ tours the Huntington Homestead Museum
CTMQ visits CT's National Historic Landmarks
CTMQ's CT National Designations