CT National Historic Landmark
James Merrill House
107 Water Street, Stonington (Museum)
Since the Merrill house is a museum, and since I have had the pleasure of visiting it, this NHL page will be somewhat truncated. After all, you certainly should want to read about Merrill's whole story and MY story of my, um, interesting visit rather than just this little page about his house being a historic landmark.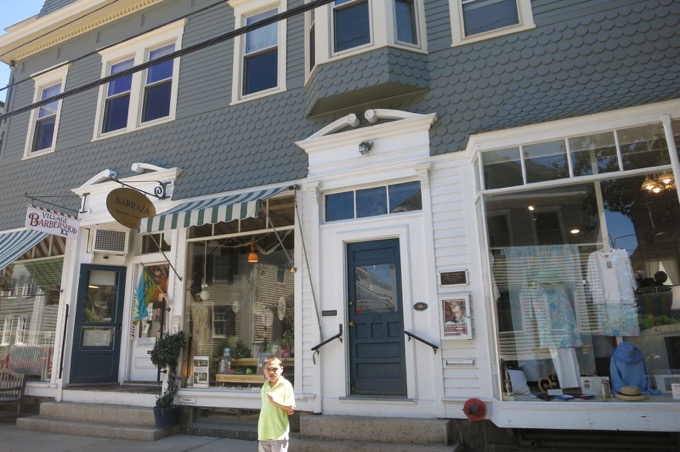 The James Merrill House is nationally significant for its close, forty-one-year association with James Ingram Merrill (1926-95), one of his generation's most acclaimed poets—considered peerless among his contemporaries who were writing in meter and rhyme. Over the course of his extraordinary career, this erudite and accomplished writer produced twenty-five volumes of poetry, along with three plays, two novels, numerous essays and a memoir. The multilingual author also translated dozens of works of other poets into French, Portuguese, Dutch and modem Greek, and contributed countless introductions, forewords and afterwords to the publications of his colleagues.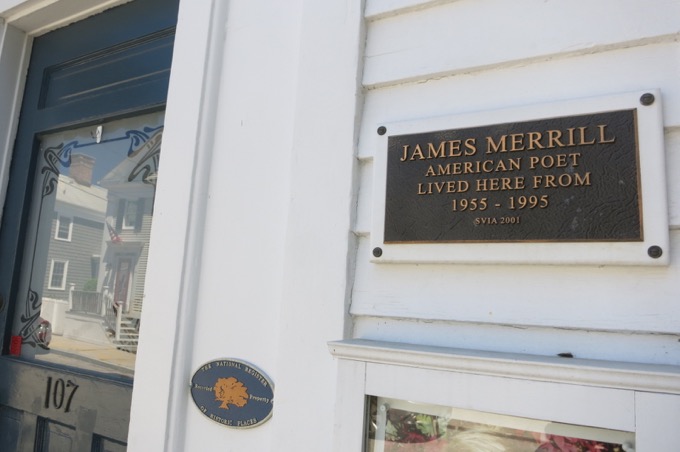 Merrill's impressive canon of work garnered nearly every major award in his field, including the Pulitzer Prize; two National Book Awards in Poetry; the National Book Critics Circle Award; the Library of Congress's first Bobbitt National Prize for Poetry; Yale's Bollingen Prize for Poetry; and the Medal of Honor for Literature from the National Arts Club. James Merrill lived in this house with his long-time partner, David Jackson.
The house is lovely. It hosts a writer-in-residence program that attracts writers from all over the world to live for free in Merrill's spacious, well-appointed apartment. I had an appointment to visit with Damian in 2016, but upon arrival, no one was home.
However, the door was unlocked (as I was told it would be) and Damian barged in and… I did the self-guided tour. I don't suggest you do the same.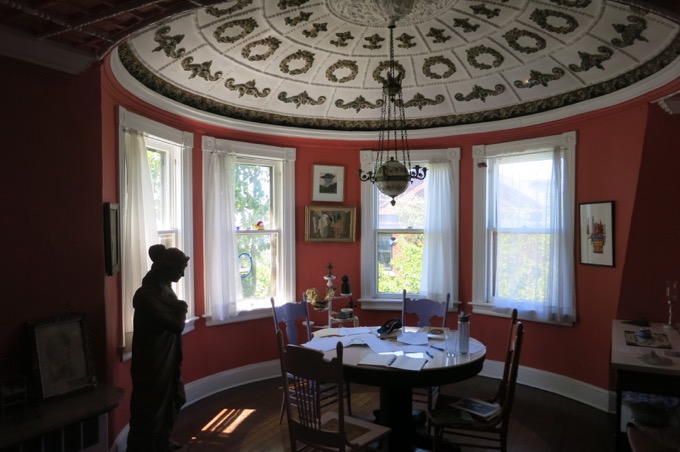 CTMQ tours the Merrill House
CTMQ visits CT's National Historic Landmarks
CTMQ's CT National Designations