Just Because
Nooks Hill Road & South Street "Tunnels", Cromwell
October & December 2017
These aren't a tunnels. They're not even all that interesting. But here we are… driving around Cromwell. First, I was heading towards the mighty Connecticut River on Nooks Hill Road.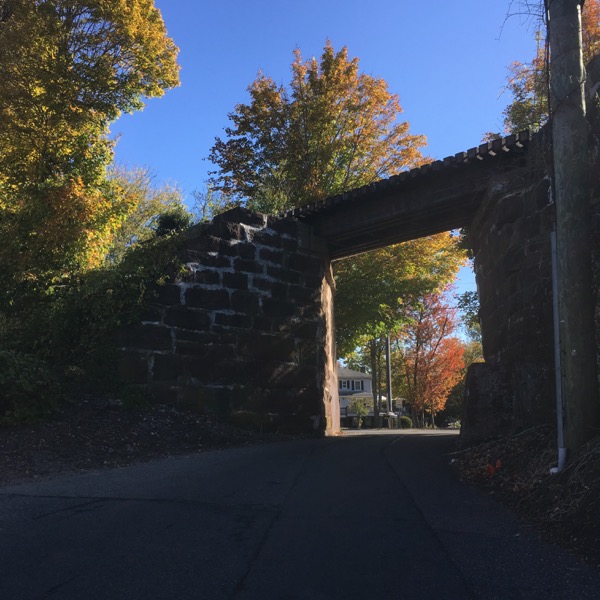 I'm writing this epic page simply because when I wrote about the infinitely cooler Keyhole Tunnel up in Vernon, a few commenters mentioned a few other similar "tunnels" around Connecticut.
None of these others are tunnels though. They are merely dangerous one-way little swaths of roadway underneath old railroads.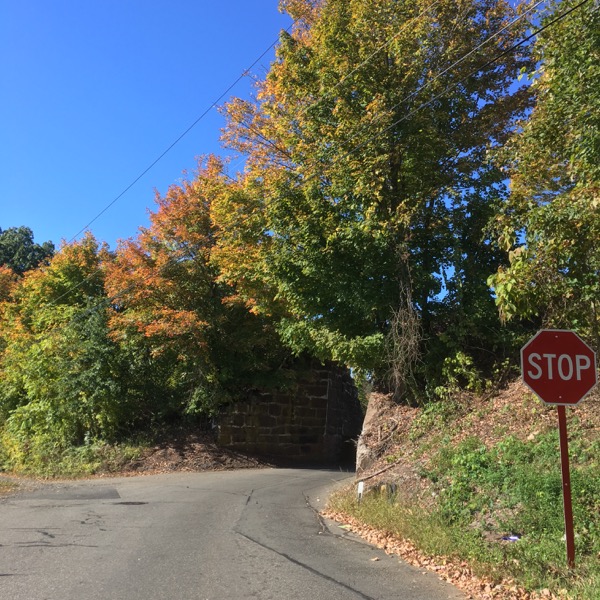 Someone mentioned this one in Cromwell. I don't feel like finding who that person was, but here you are: Cromwell's single lane dangerous railroad underpass. As you can see in the picture just above, drivers have absolutely no clue if someone is coming the other way. So that's fun.
Oh but wait! A few months later I was driving down South Street and came upon this safer, more brownstoney railroad one-way underpass: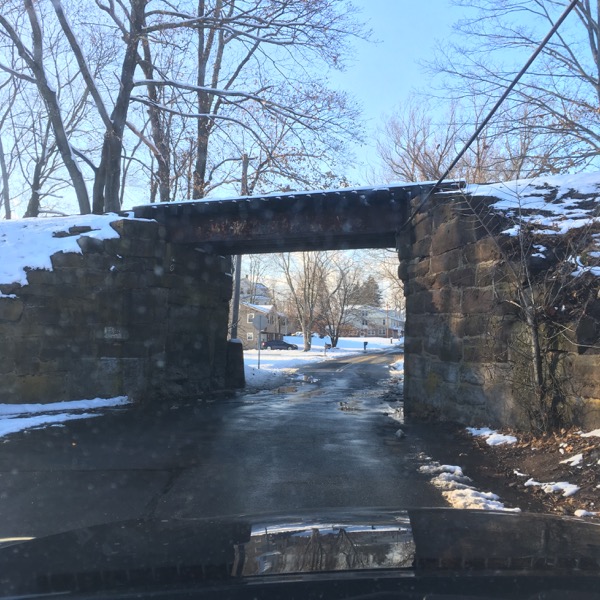 I know that someday in the future some Cromwellian is going to find this page, read it, and be thoroughly confused as to why these things are featured on this website. To Future Reader(s): I honestly don't know.
Carry on.