Pretty Lo Ki
Nordic Moon Meadery, Ellington
April 2019
What you're reading right now is a placeholder of sorts. As I write this in August 2019, Nordic Moon's tasting room is not yet open. I don't know when it will be open. It might be open when you're reading this… or maybe it never opened. If and when it does finally open, I'll revisit and update this page. Probably.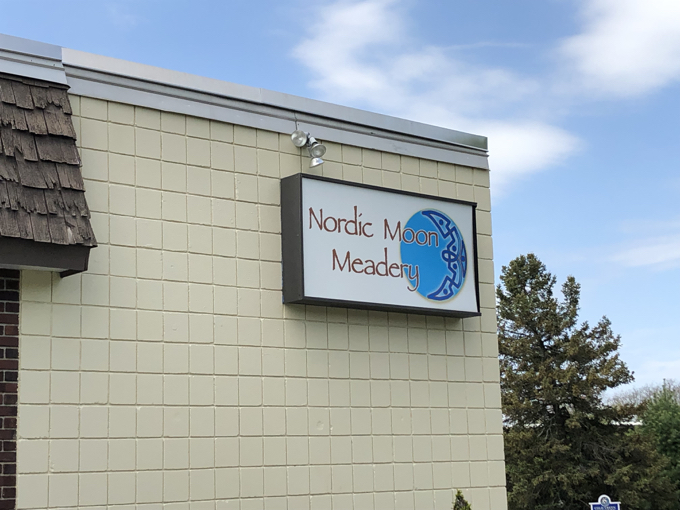 Nordic Moon's owner and… meaderer? Mead master? Richard Gummoe owned and operated Connecticut Valley Distillery for a few years, right behind the space that Nordic Moon now occupies. He made rum under that imprint, but never opened a customer-facing storefront. And really, why would he? Who was going to go to a faceless business park in Ellington to taste a thimbleful of rum?
As I understand it, the distillery went kaput and the meadery was born! Hooray for people who like mead! Nordic Moon has been in the works for years. These things take time. Coincidentally, the distillery and meadery are located in the same location as Cold Creek Brewery which used to be open for guests, but now is just a brewing space for the tavern they own down the road.
Nordic Moon isn't alone… there are at least three other meaderies hoping to "go live" in 2019 or 20 – in South Windsor, Hartford, and Sprague. All three have been in the works almost as long at Nordic Moon.
At least Nordic Moon is producing a line of mead and distributing it to stores, so they're ahead of the others.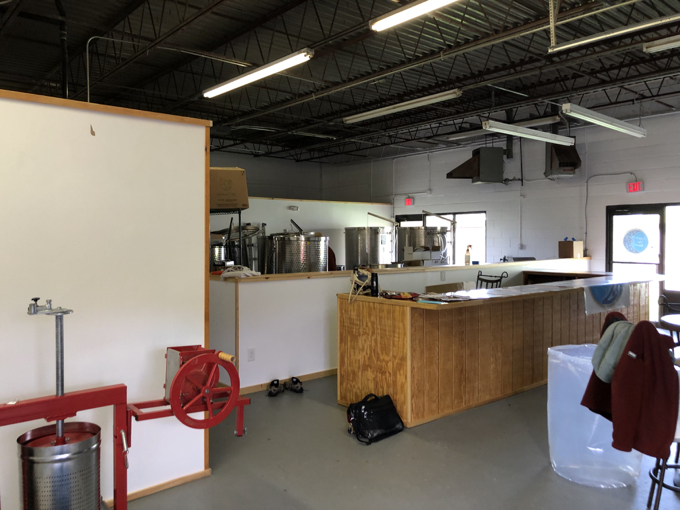 Anyone not sure what mead even is?
Mead is an alcoholic beverage created by fermenting honey with water, sometimes with various fruits, spices, grains, or hops. The alcoholic content ranges from about 3.5% ABV to more than 20%. The defining characteristic of mead is that the majority of the beverage's fermentable sugar is derived from honey. It may be still, carbonated, or naturally sparkling; dry, semi-sweet, or sweet.
Which makes it like beer… and wine. The state of Connecticut has had a hard time defining mead, which has led to some of the licensing delays I think. I treat it like wine. So to my mind, any meadery license should march to the same rules as any winery license.
Mead has been produced in Europe and Africa forever. It plays a huge role in Scandinavia and Norse mythology which is why so many meaderies use Nordic names and allusions.
Hence: Nordic Moon and their Odin's Eye and Yggdrasil meads.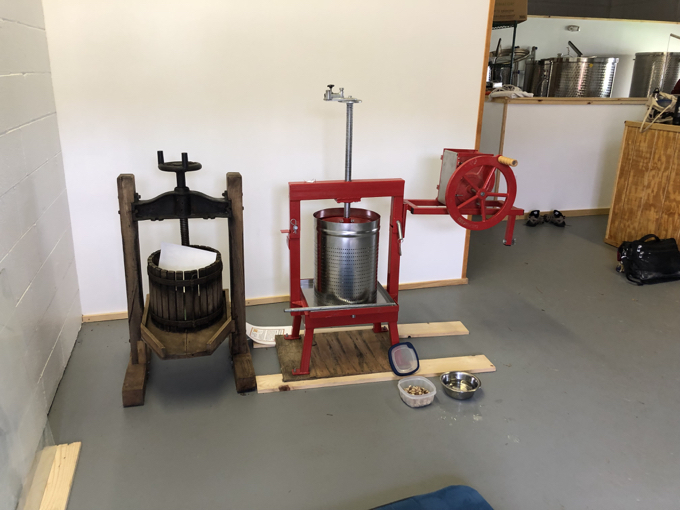 Nordic Moon Is a small farm-town meadery located in Ellington, Connecticut, we established in 2015 as the regions first premiere meadery. Our meadery is situated in the northern portion of the Connecticut River Valley, place where life and the land have been intimately married for generations to the flow of the agricultural growing seasons. Our winery produces meads from honey that is sourced from beekeepers as local as we can find. We produce only in small batches so our mead master can keep an eye on every step of the process.
There you go. It's "mead master." Since they aren't open as of this writing, we'll give them a pass for the stilted language above. Perhaps they'll fix it up prior to welcoming visitors. Speaking of which, when I saw two cars there one day while passing, I decided to poke my head in.
Mead Master Gummoe and a friend were busy working on some pipes behind a still. I played dumb; "I saw cars and thought you might be open!" I gallumped. (I was also hoping to get a tasting on the down low so I could put this place in the CTMQ books.)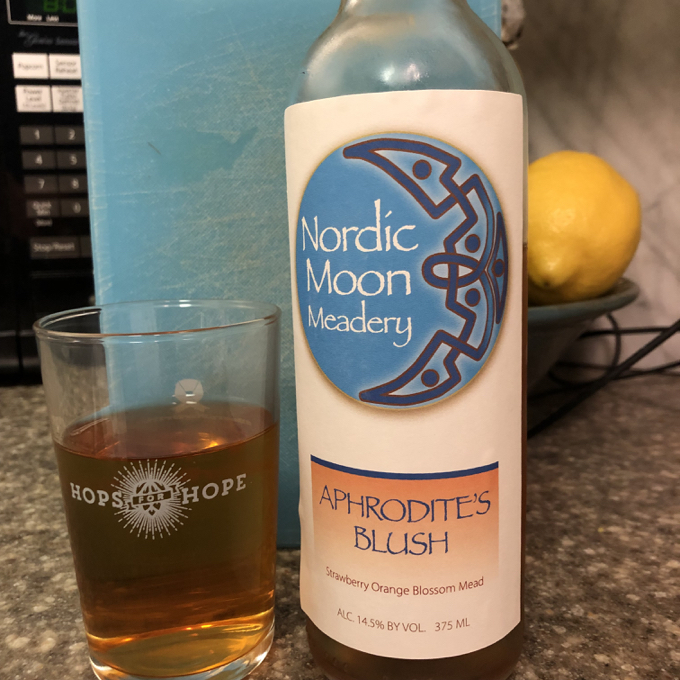 I got no tasting, but the guys were very nice and appreciative of my interest. So I went to a store and bought a bottle for more money than I thought it would be. Aphrodite's Blush, a strawberry orange blossom mead. I don't know why I chose this one, I think it was because Hoang had never had mead, so I thought I'd go sweet.
Bad move. I don't like sweet. And what's up with Greek mythology now mixed in with Nordic mythology? I don't know. I don't know what constitutes a good mead, so this may very well have been one. I just know it wasn't for me – and I'm looking forward to trying some of their drier, less sweet offerings at the source.
Some day.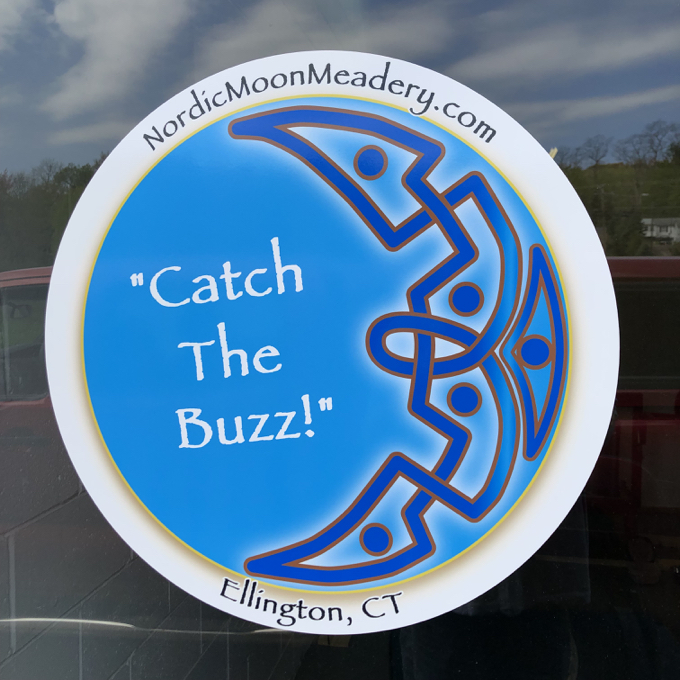 Nordic Moon Meadery
CTMQ's Visits to Connecticut Wineries & Meaderies