Groovin' in the Grove
Oak Grove Nature Center Bridge, Manchester
January 21, 2017
Our little state continues to surprise me on occasion. We all know about the "big 3" covered bridges (right?) but it's these little ones that interest me more. Granted, you can't drive over many of them, but I don't care. They're publicly accessible covered bridges and we're in New England and everyone here loves covered bridges.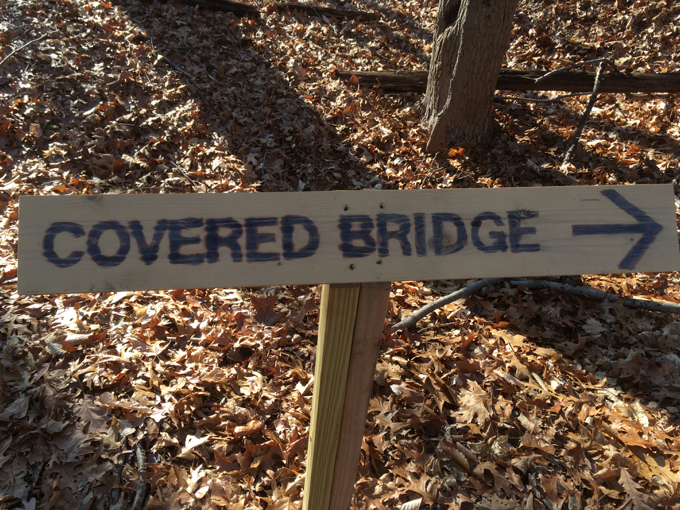 This well-constructed little beaut lies in Manchester's well-hidden Oak Grove Nature Center right near the center of town.
You must actually "hike" a few minutes into the preserve to reach the bridge, but this doesn't involve anything crazy. (Assuming you really must see this little covered bridge for some reason.)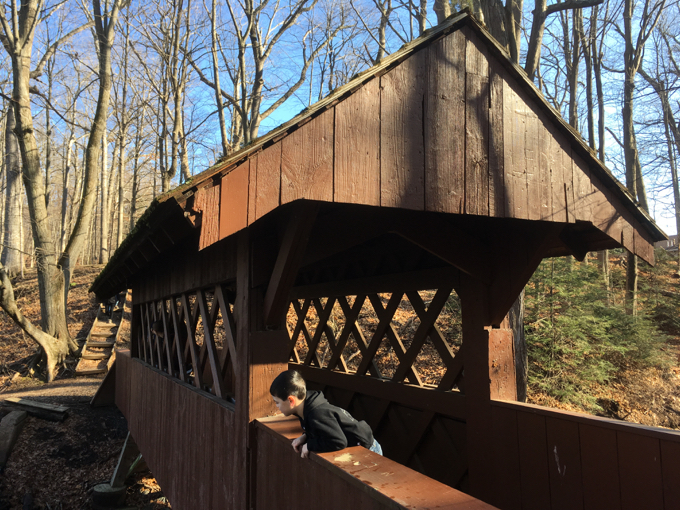 It is about 25 feet long and was built in 1967.
That's pretty much all I've got for you. Well, other than the fact that you can hike the trails at Oak Grove and they are pretty nice. Calvin and I did just that, which you can read all about here. Oak Grove is managed by the Lutz Children's Museum which we've visited a few times, but only wrote about it once, here.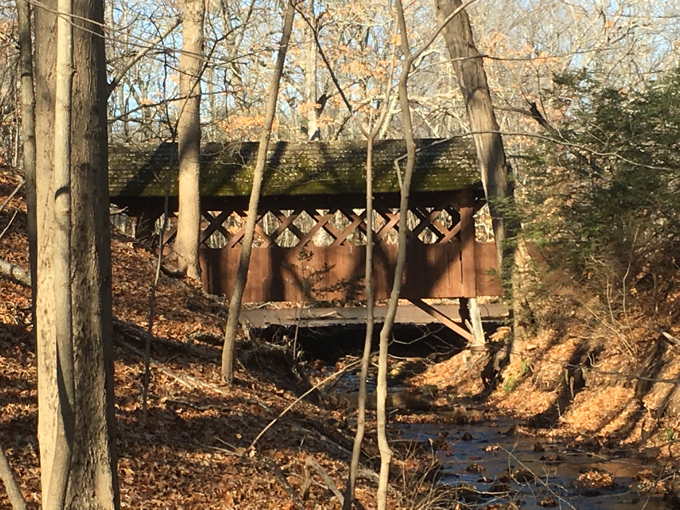 So here are a few more pictures, covered bridge fans!