Here Comes The Pitch…
Pitch Pines Park, North Haven
April 2023
Southern Connecticut fans of pitch pines (Pinus rigida) who were saddened when the 2018 tornado tore through the trees at Wharton Brook State Park will be happy to know that there still stands a mighty stand of pitch pines nearby in North Haven.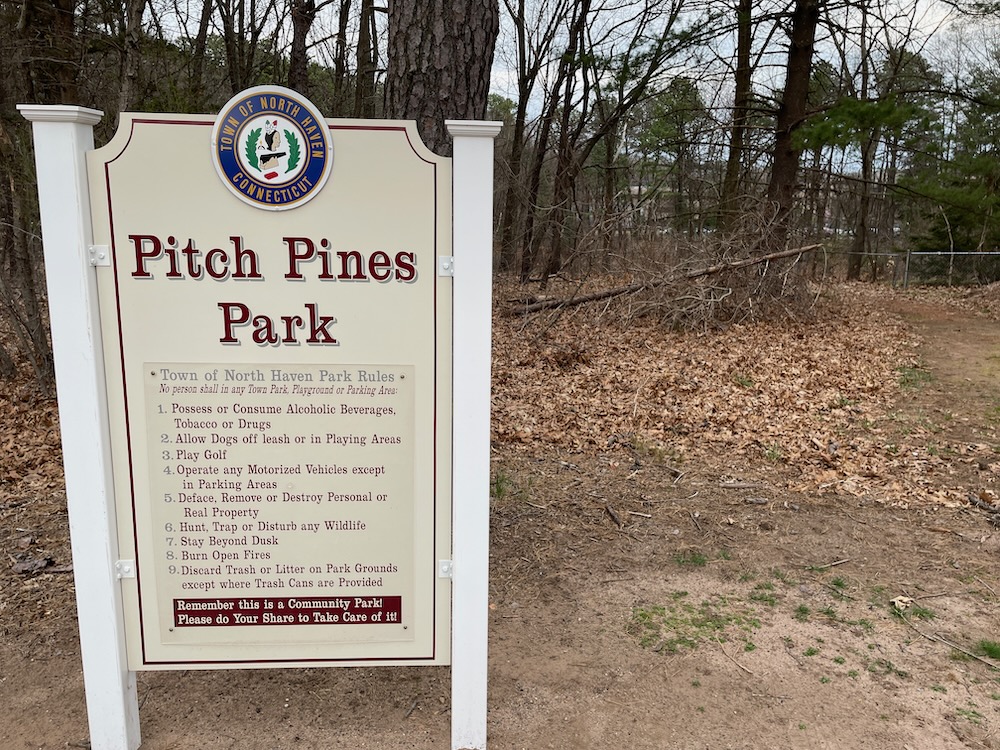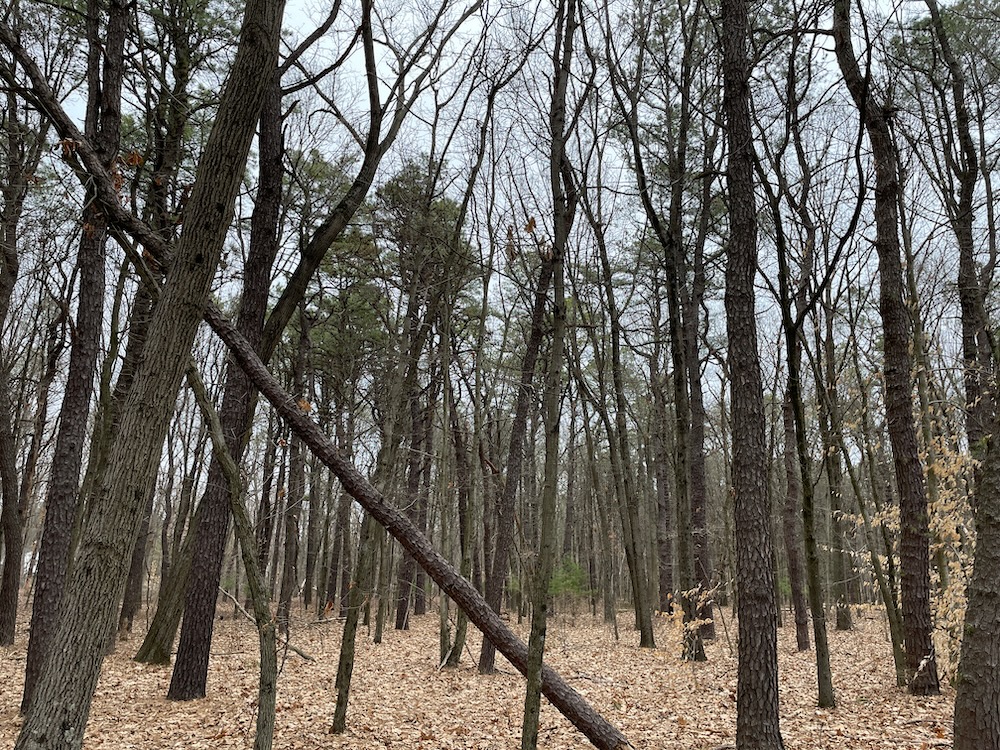 Many – if not most – of the pitch pines at Wharton Brook were wiped out in that storm. This is a total bummer, because the conditions for the trees to flourish are fairly rare in Connecticut. I've read that Pitch Pines Park is located on North Haven's last undeveloped parcel of sand plain, which was formed at least 15,000 years ago as the last melting glacier deposited sand and gravel debris in this area.
And please don't get the idea that this is a large park. It is not. In fact, it's super tiny and the loop trail within it is laughably short. But pitch pines! Lots of them! They don't grow easily! With little nutrients available, the stony, sandy soil normally supports little plant growth, but the Pitch Pine has managed to adapt to this difficult environment.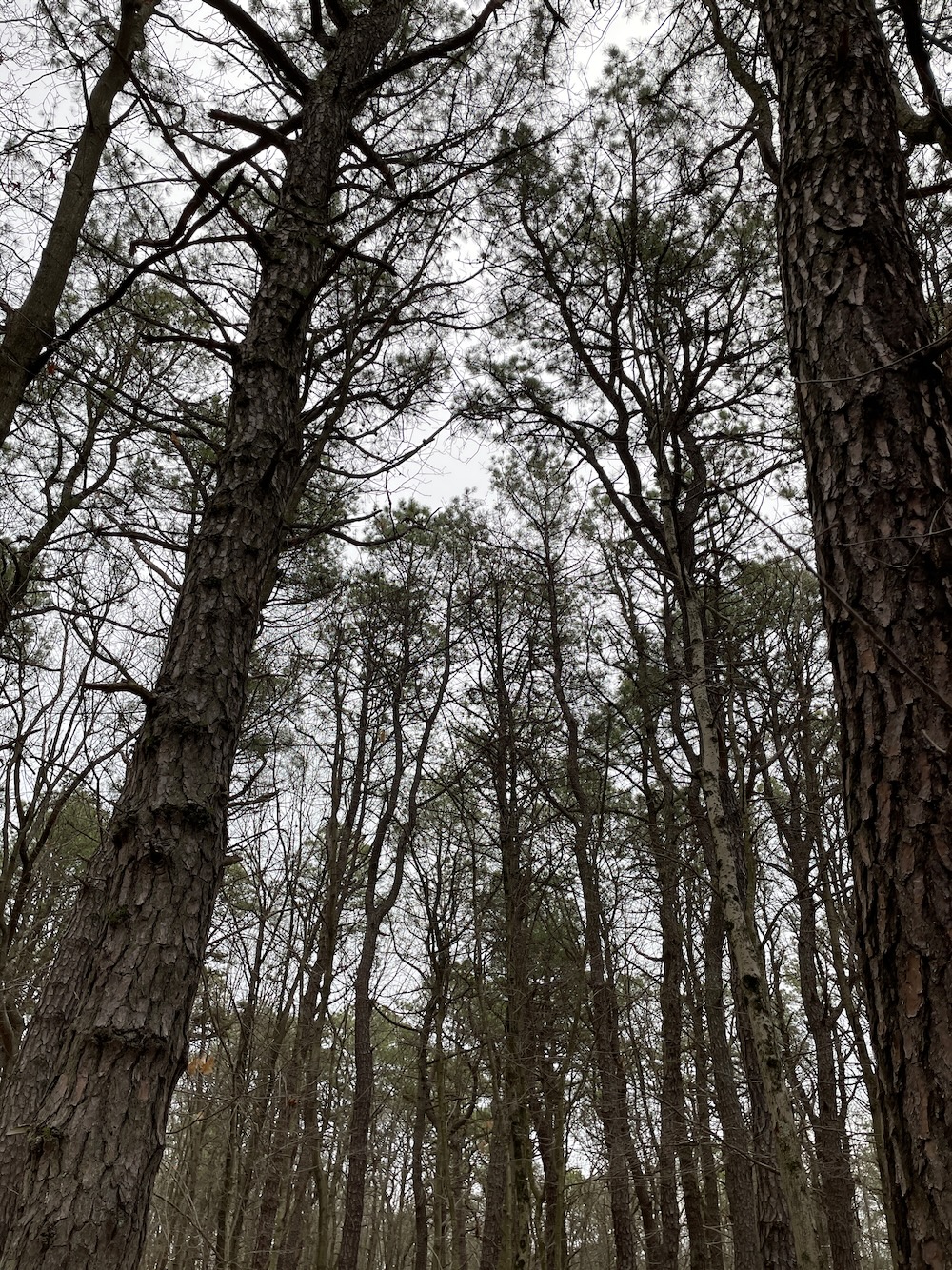 What else is so special about these dang trees? After all, they just look like pine trees. Well, the pitch pine is an ancient plant species and one of only two conifers that has the ability to sprout needles from its trunk or along the thicker branches. This unique adaption allows the plant to survive if the
main trunk is damaged by fire. The pitch pine is so named because it oozes large quantities of resinous sap which was once collected for the pitch used in wooden ship building.
They aren't rare trees necessarily, as they are found from northern Georgia to southern Maine. Ever hear of the Pine Barrens in New Jersey? That's all pitch pine. But in Connecticut? There aren't too many stands left, and it's cool that North Haven has permanently protected this place.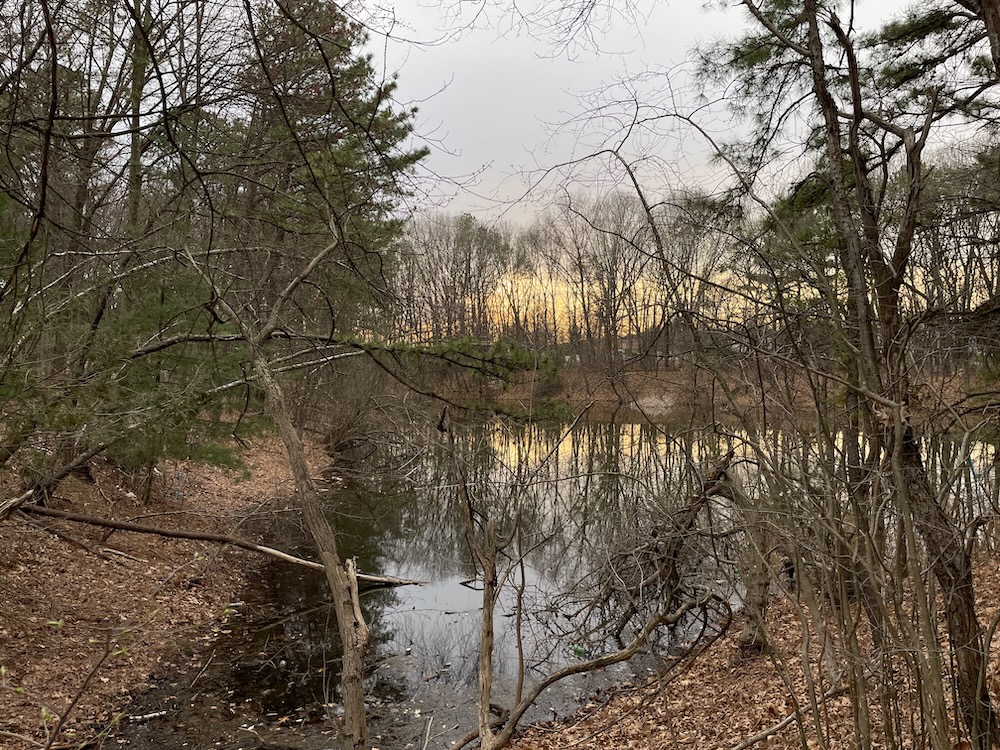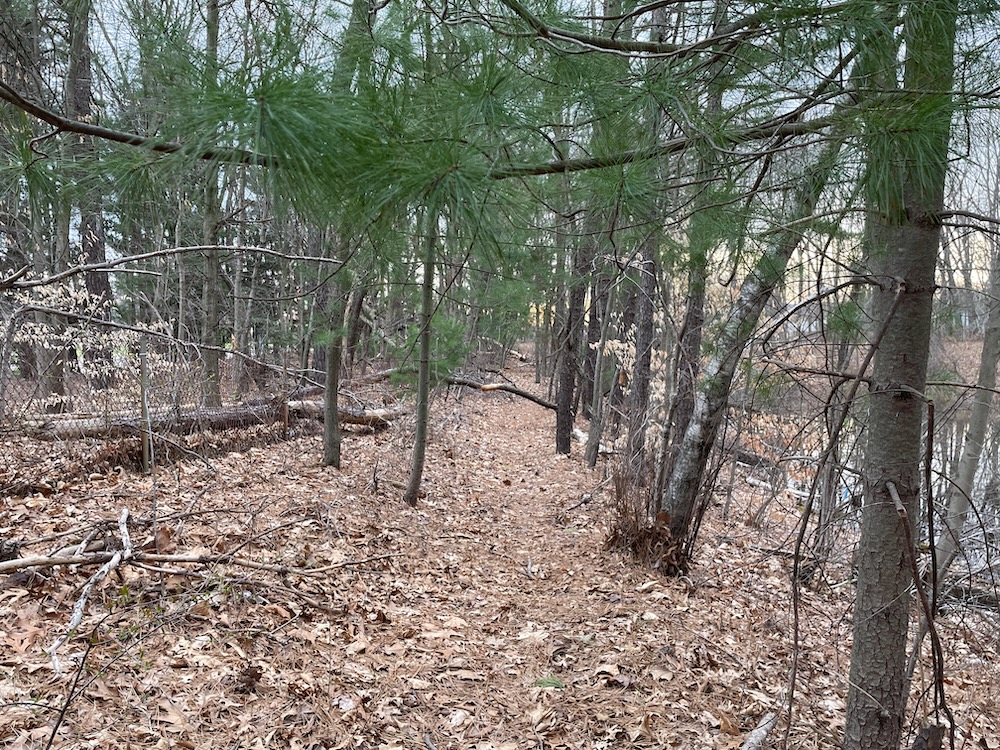 A place that is surrounded by an old metal fence and filled with felled trees and a murky, fetid little pond. A place that is bordered by the student parking lot for Quinnipiac University's North Haven Law School students. A place that I love because of its protected status so near houses and development.
A place with blazed trail. A trail that I walked in mere minutes, despite all the treefall.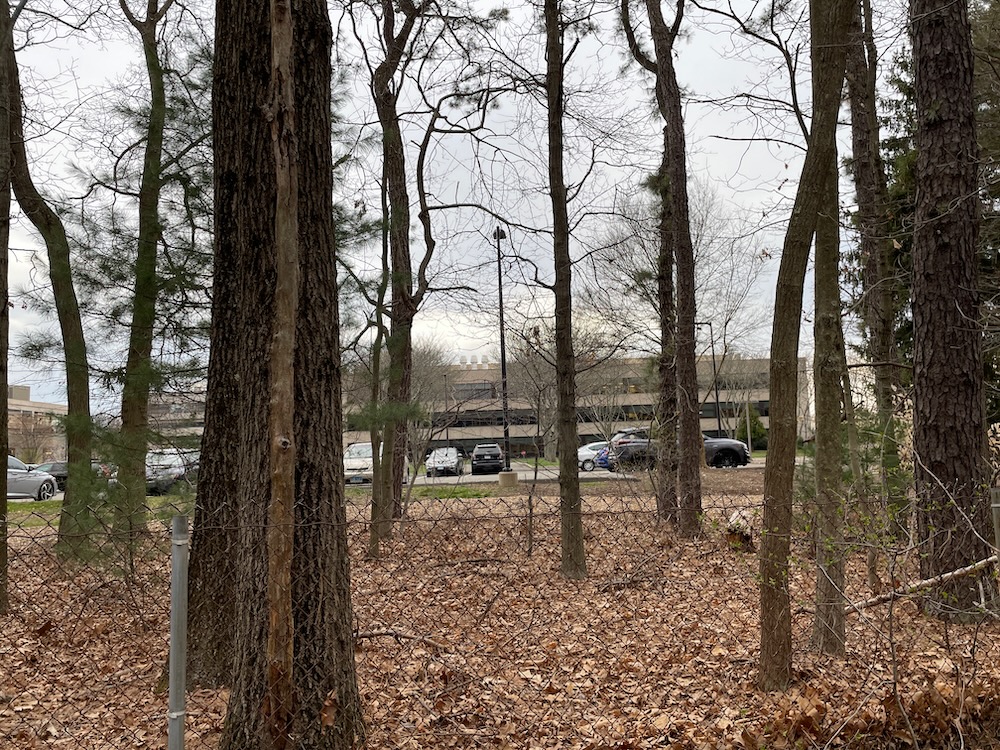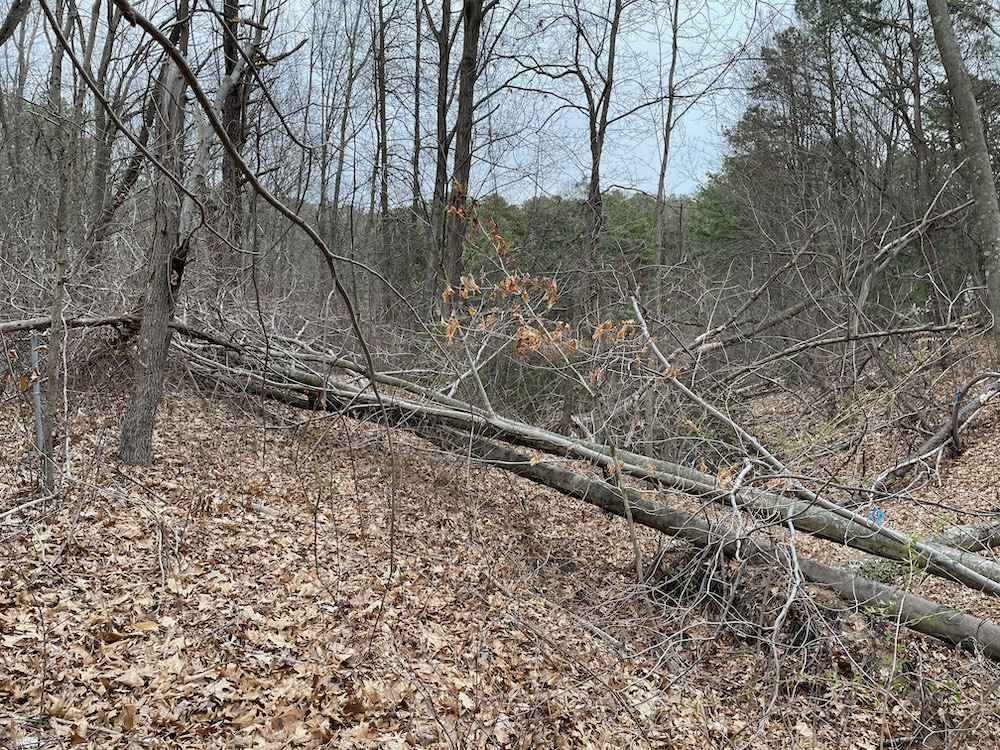 (Strangely, there are lots of pitch pines north of the fenced in Pitch Pines Park and it looked way nicer than what I walked through. Yet another mystery I'll never solve I guess.)
Well, there you go. Thanks to North Haven for protecting this fairly unique little property.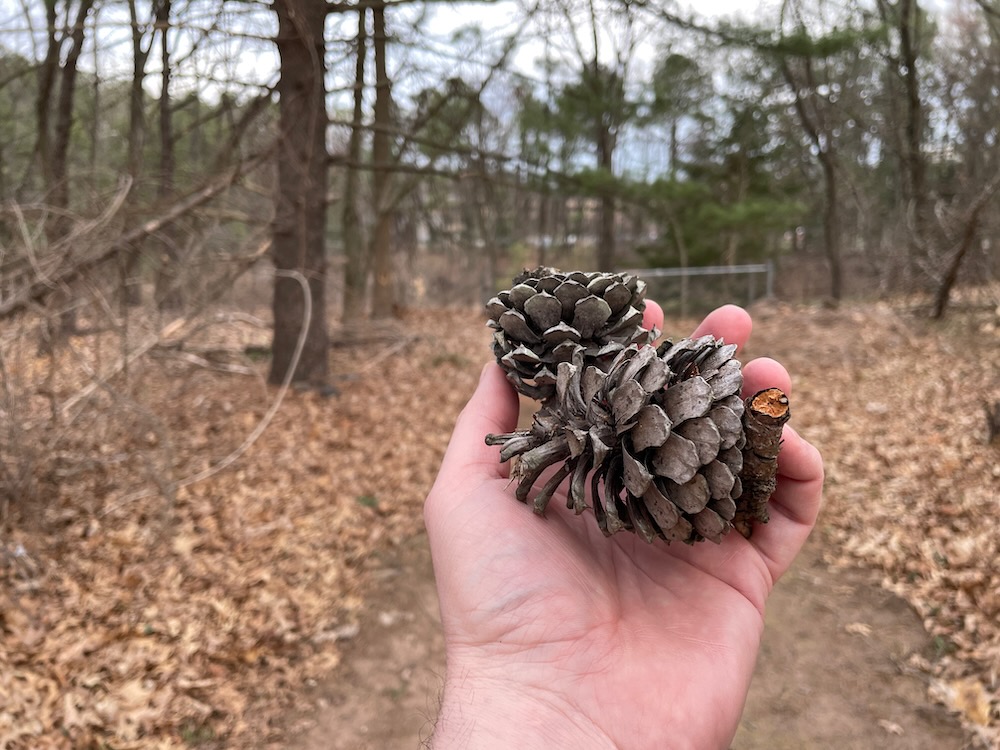 Pitch Pines Park Trail map
North Haven Trail Association
CTMQ's North Haven's Town Trails