Pitch Imperfect
Wharton Brook State Park & Pitch Pine Natural Area Preserve, North Haven & Wallingford
April 2023
Central Connecticut took a serious hit in May 2018 from a rather strong tornado. It took down a ton of trees at Sleeping Giant State Park and continued eastward to Wallingford where it heavily damaged several parks, including Wharton Brook.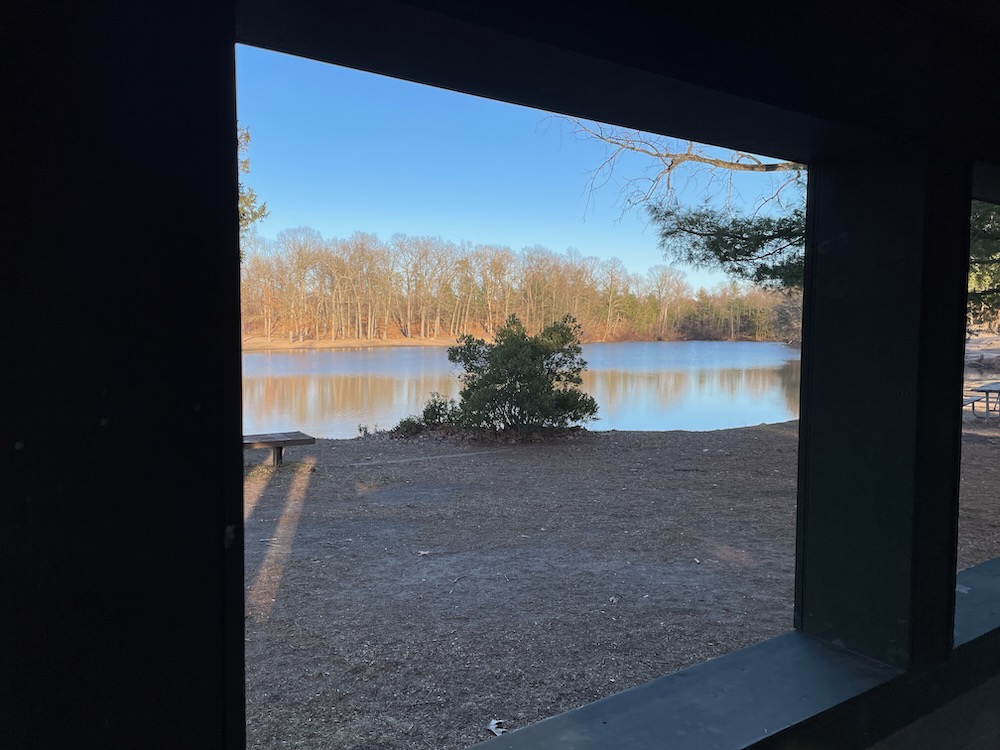 National Weather Service officials determined that Tuesday's microburst, spawned by a tornado, brought 100 mph winds along a seven-mile path from Sleeping Giant State Park in Hamden to the Tyler Mill Preserve in Wallingford, uprooting trees, snapping utility poles and damaging homes. The National Weather Service said a tornado caused damage on a nine-mile path from Beacon Falls to Hamden.

State Department of Energy and Environmental Protection spokesman Chris Collibee said Wharton Brook and Sleeping Giant state parks will be closed at least through Memorial Day weekend.
Chris Collibee's timeline was off by a year. Both state parks were closed for a substantial amount of time; Wharton Brook until January 2019, Sleeping Giant even longer. My visit came years later, but you can't just hide the path of a tornado. Evidence was everywhere in 2023.
Note to self: Don't get caught in a tornado.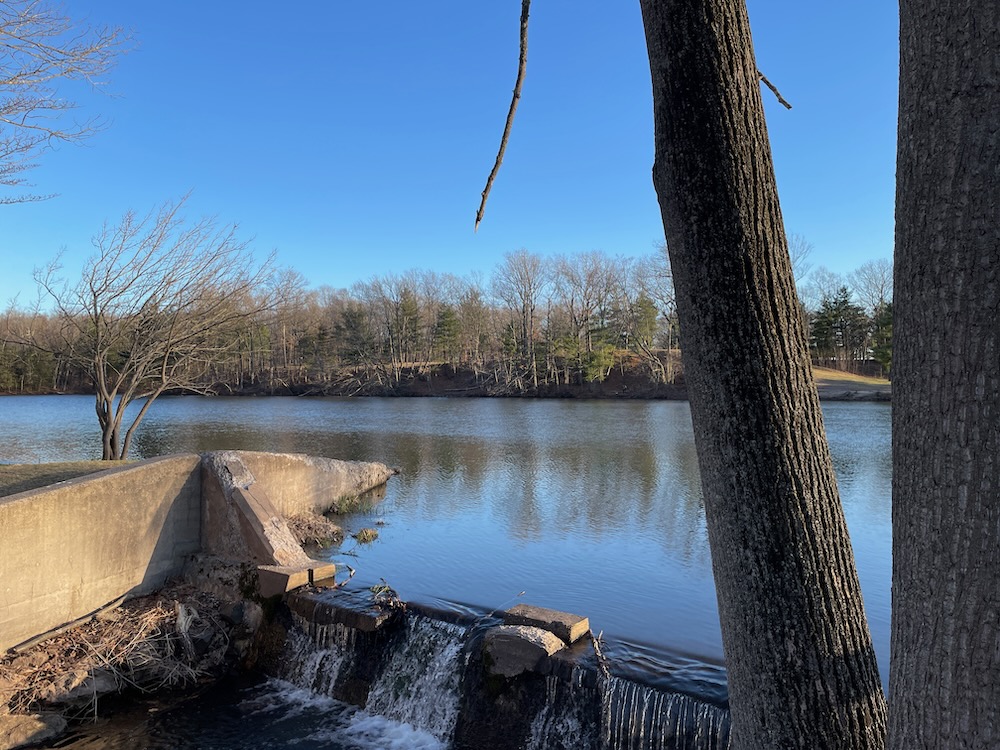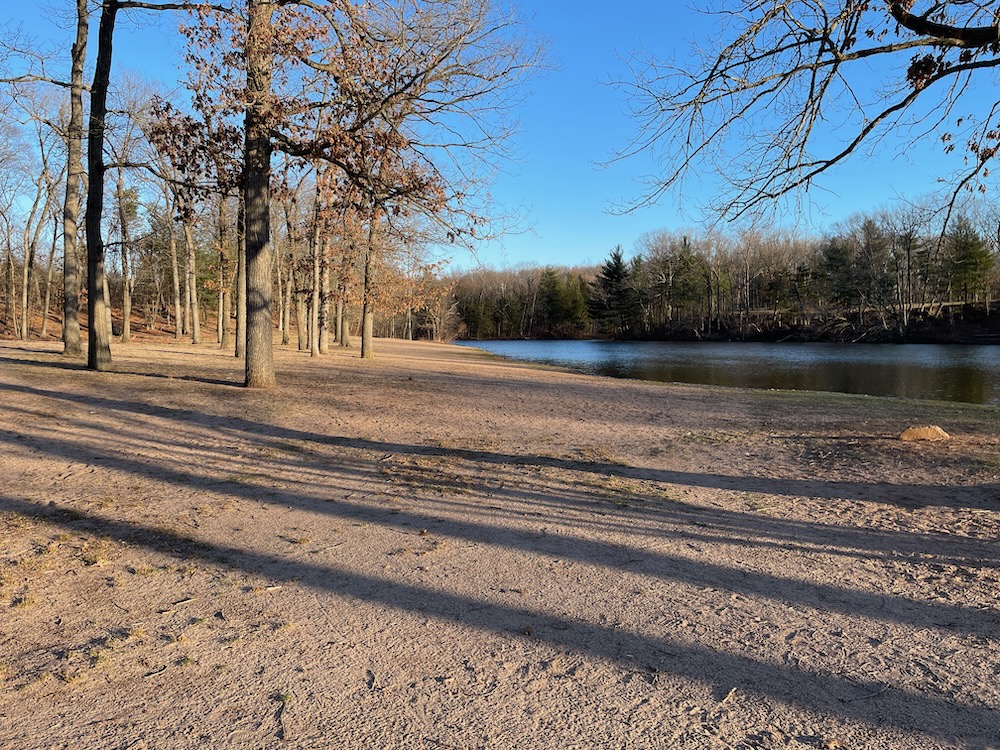 Everyone's been to Sleeping Giant. It might be the state's most popular non-beach state park. I can't say the same for li'l Wharton Brook, but believe it or not, it was way up there in visitation numbers a century ago – mostly because of its location.
In 1918-1920, this Park was known as a traveler's wayside; motorists could stop to have their cars serviced and enjoy a quiet picnic lunch. The park was the forerunner of the rest areas developed by the State Department of Transportation. In 1918 Wharton Brook was established as a park and it remained super popular – especially during the pre-Interstate 91 decades.
Now? I think it still attracts summer crowds. Swimming is allowed in Allen Brook Pond, which is also a heavily stocked trout fishing pond. There are picnic pavilions as well and the parking lot is quite large… so despite being located – or perhaps because its located – between 91 and Route 5 surrounded by industrial zoning, it seems like a popular place to chill in the summer.
And man, that microburst thing really wiped this place out. The large parking lot I mentioned used to be surrounded by tall pines. They're all gone – unless you're reading this in the 22nd century and they've replanted and regrown. If this applies to you, stop reading your retinal scanner and pay attention to the space travel lane!
Back here on earth, the hiking at Wharton Brook isn't exactly a draw. Once past the pond area, the loop trails are short and fairly featureless these days. (Again, being only 96 acres hemmed in by an interstate will do this to a place.)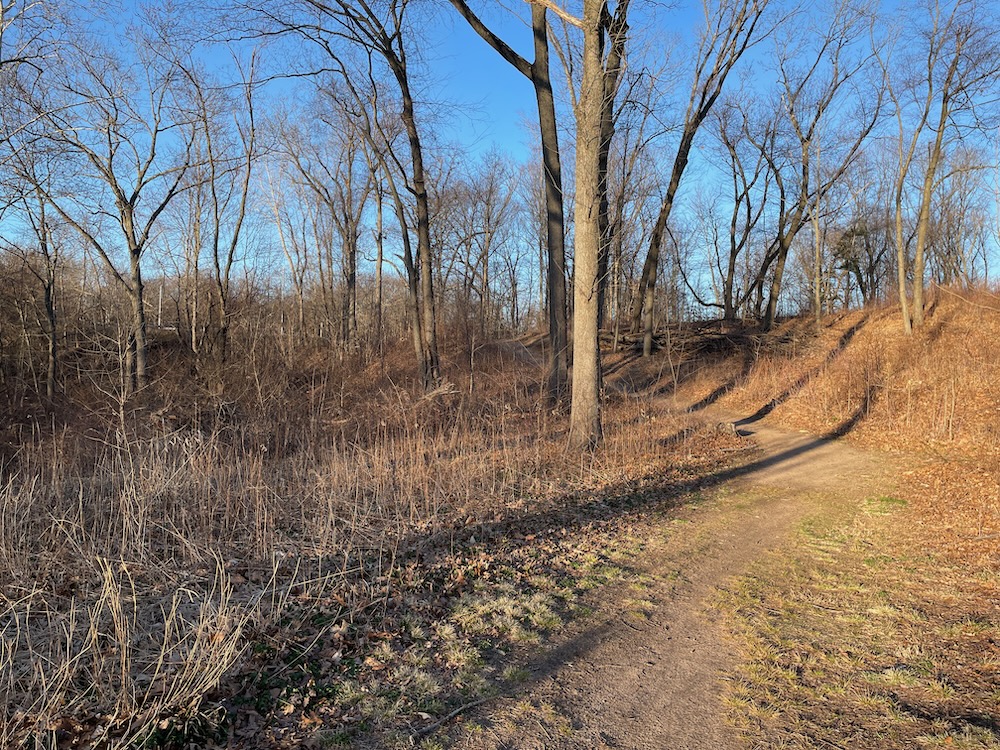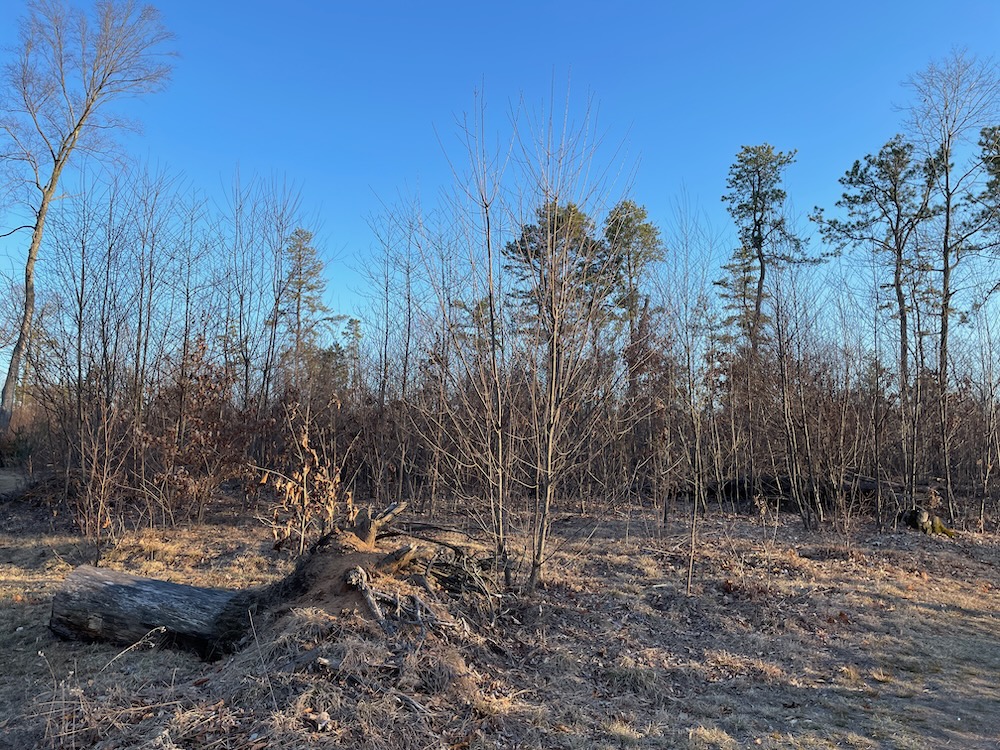 As you noticed by the title and the map, the state park is actually half Natural Area Preserve. Yes! I've found and explored another of Connecticut's mystery parcels! (Long-running unfunny internal joke: no one can find a definitive list of the state's Natural Area Preserves.)
And this one is unique and interesting and ecologically important: The Wharton Brook Pitch Pine Natural Area Preserve. When walking the pancake flat trails here, it's hard to know when you leave the state park and enter the NAP, but it's not like that matters. Here's a fun fact: Wharton Brook – yes, little Wharton Brook – defines the border between North Haven and Wallingford through this park and NAP.
What? That's not a "fun fact?" I think it is.
A not-fun fact is that the pitch pines here were decimated by the 2018 micro-tornado. It's even more of a bummer when you learn that in 2016, the state put forth considerable money and effort to preserve the Preserve. Hardwood trees — oaks, birches, and maples — were culled to increase light penetration to the forest floor. The forestry plan would encourage the healthy growth of pitch pines – and fend off attack from the Southern Pine Beetle, which was discovered here in 2015.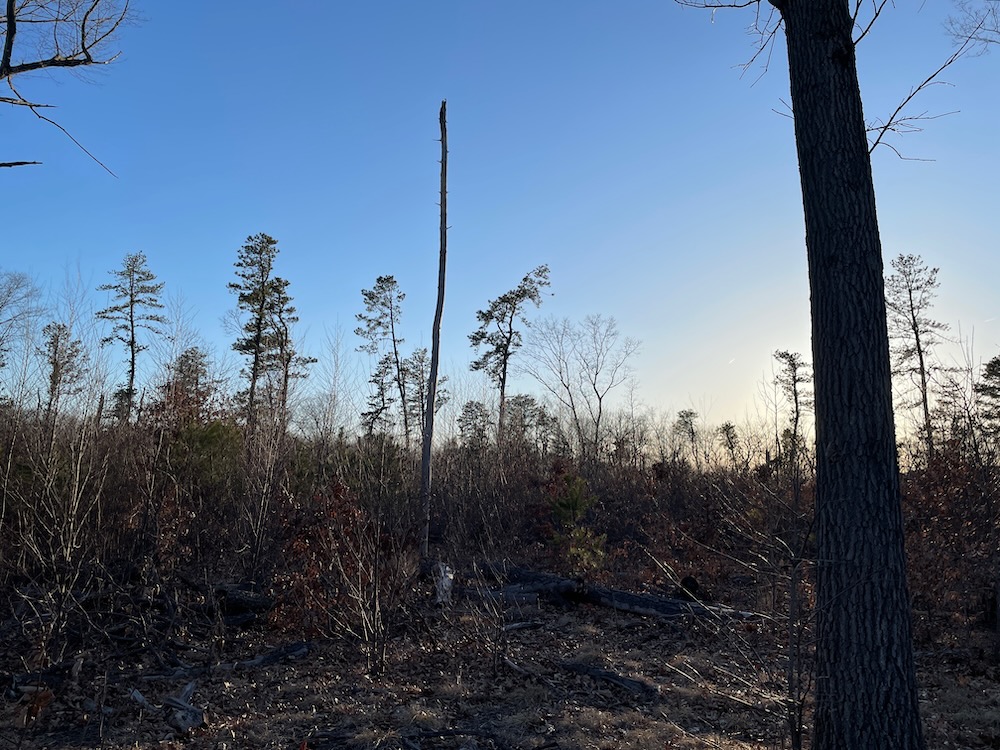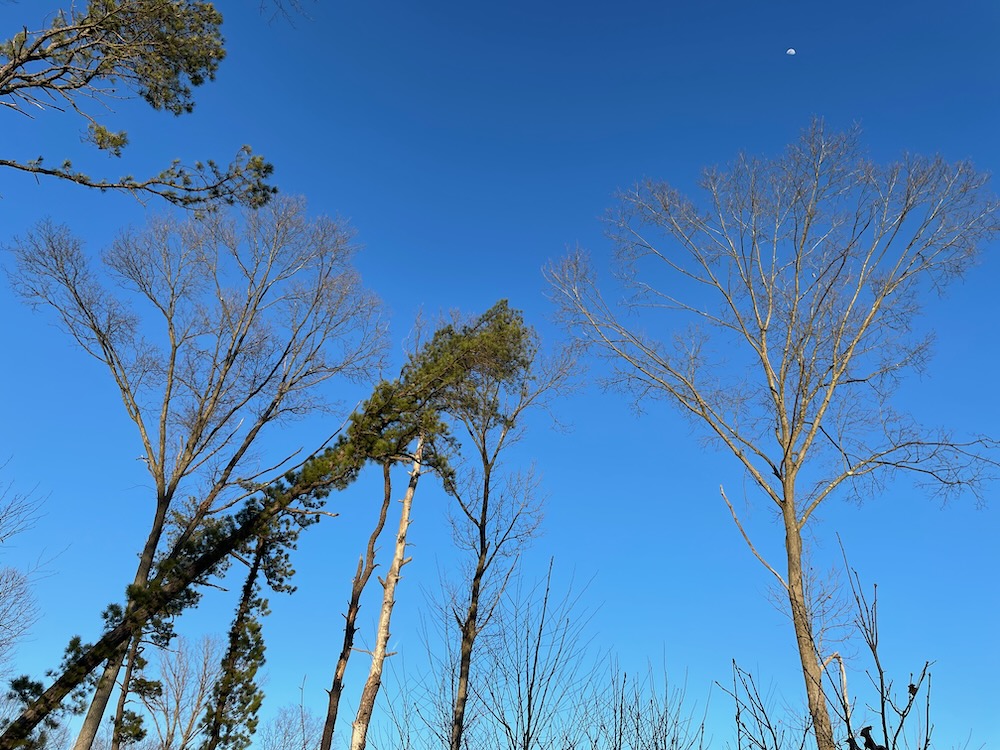 This small area is a refuge of sand plain habitat which is rare in Connecticut. Sand plains are a diminishing yet critical habitat, supporting unique plants and animals. What are they? Sand plains are areas where the soil is sand deposited from elsewhere by processes such as wind or ocean, rather than direct weathering of bedrock. Believe it or not, Wharton Brook is the largest and least disturbed segment of what was once a large complex of sand plains that stretched from North Haven to Meriden. (Update: the tornado-thing "disturbed" it quite a bit.)
There are still pockets of pitch pine forest, including places like Lantern Hill in North Stonington, the nearby Pitch Pines Park in North Haven and the Belding Wildlife Management Area in Vernon. And that's good, because the pitch pine stand here at Wharton Brook isn't what it used to be. It's hard to fully appreciate the damage from my photos, but it's clear that before 2018, there were a lot of pitch pines here. Now there are not.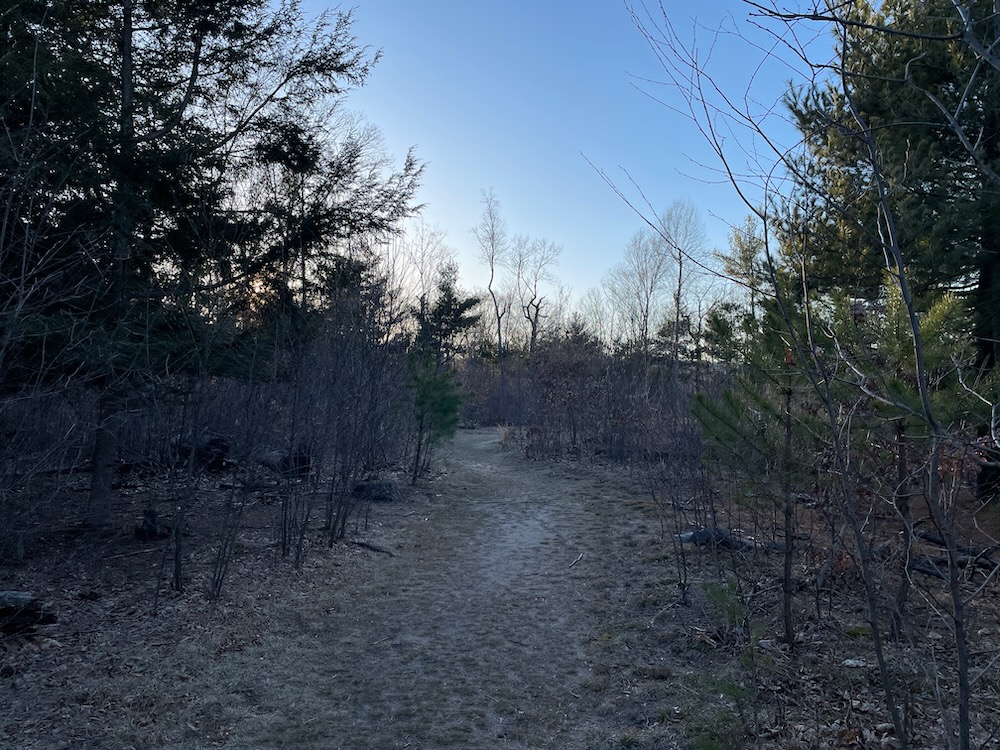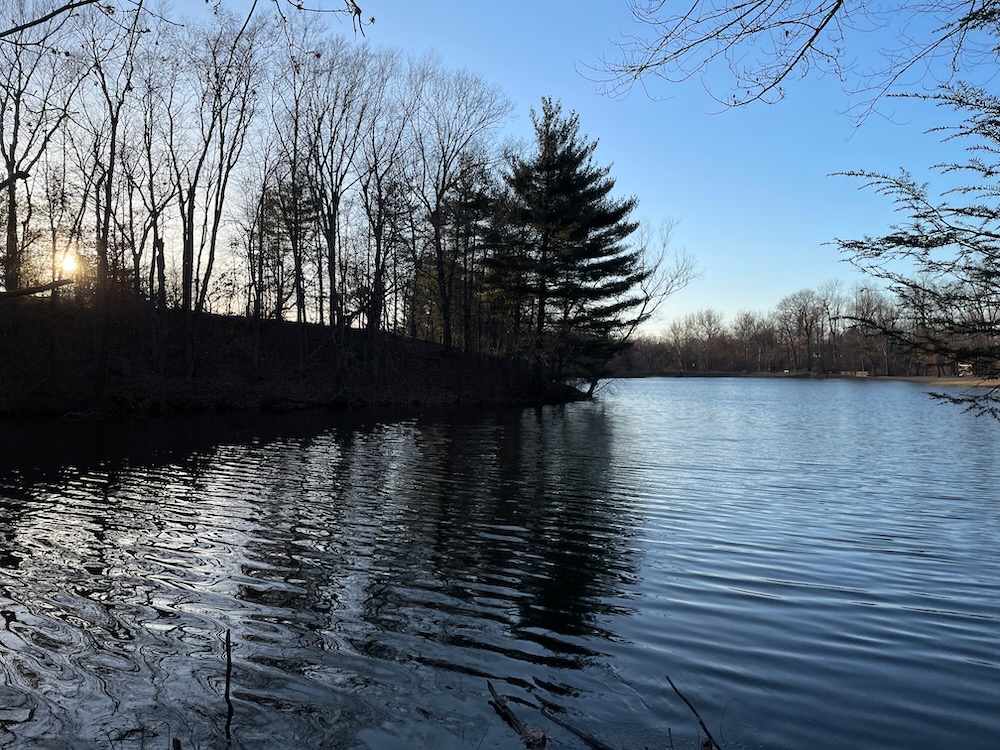 The trail winds through areas where no trees are left fully intact. This is no longer a very pretty place to hike, but it's interesting nonetheless. I don't know what the plan is – ecologically or legislatively – for the Preserve. Pitch pine reproduction isn't the easiest and seedlings grow slowly. One-year-old seedlings may reach maximum heights of only a centimeter. I'm sure smart people will figure it out.
As for me, I wandered around the trails for a bit and wound up back at the far end of the pond before walking along it back to my car. Another state park explored and another Natural Area Preserve found.
Onward across the state I trudge, like a tornado. Without the damage.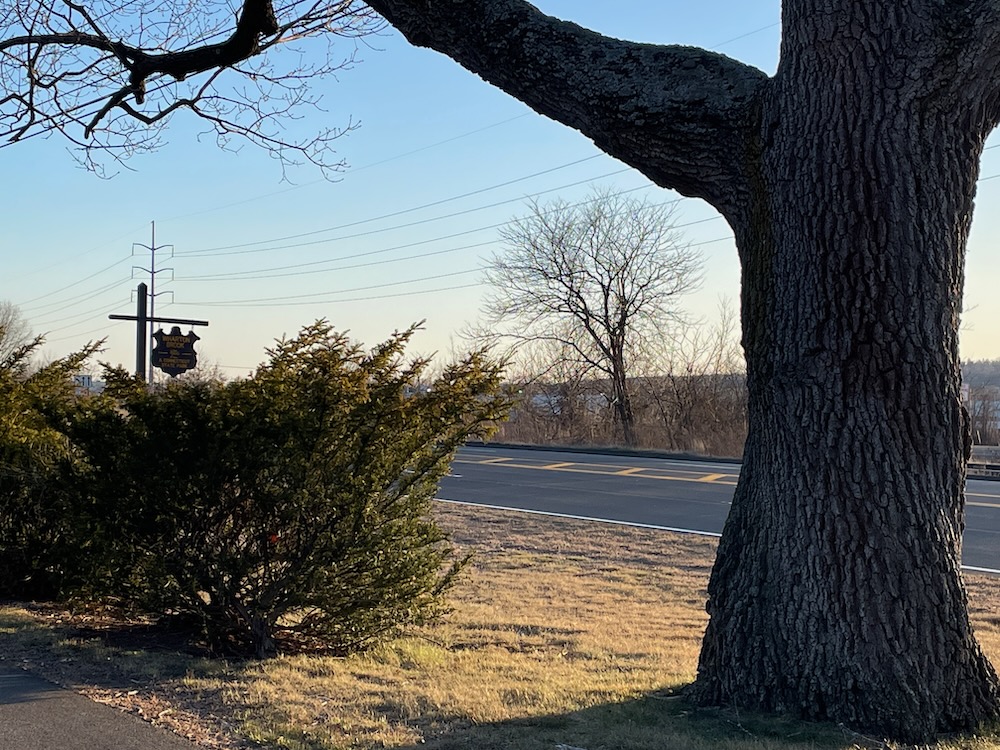 DEEP's Wharton Brook State Park Page
CTMQ's State Parks, Reserves, Preserves, Forests, NAPs, WMAs, & Campsites