Everything Meriden
I've been exploring and writing about Connecticut since 2006. After a decade, I began compiling CTMQ guides for each town in the state. I plan on "completing" Meriden CTMQ-style… as well as the other 168 towns, cities, and boroughs in Connecticut. That is the ultimate goal of CTMQ.
If I've missed anything in town or if anything has closed or changed, please let me know.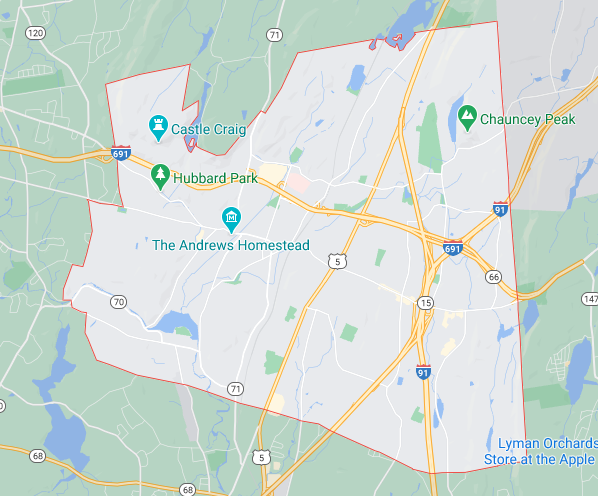 Museums
Connecticut State Police Museum & Education Center
Frank Chiarenza Museum of Glass (Closed)
Meriden Historical Society Museum and History Center
The Moses Andrews Homestead Museum
National Shaving and Barbershop Museum (Closed)
Rosa Ponselle Museum (Closed)
Solomon Goffe House
Hikes & Bikes
Explore Connecticut's Meriden Outdoor Guide
Lamentation Mountain State Park
CFPA's Metacomet Trail – Intro
CFPA's Mattabesett Trail – Intro
Meriden's Town Trails – Intro
Giuffrida Park
Hubbard Park
Multi-Use/Rail Trails
Hanover Pond Trail
Lions Club Park
Meriden Downtown Linear Trail
Qunnipiac River Gorge Trail
Food & Drink
Roadfood List: K. Lamay's Steamed Cheeseburger
Roadfood List: The Lunchbox Steamed Cheeseburger (Closed)
Roadfood List: Ted's Restaurant Steamed Cheeseburger
CT Chocolate Trail: Thompson Chocolate
CT Beer Trail: Lost Tourist Brewing Company
Looking for your favorite restaurant? Here is an explanation as to why it's not here.
Everything Else
Concept of Freedom Trail: 2 Sites
Black Pond Falls
Talcott Basalt Lava Pillows
Hubbard Park Dinosaur Tracks
Castle Craig
Meriden Traffic Tower
Fairview Observatory/Halfway House
Augusta Curtis Cultural Center
Meriden's Silver Legacy in Modern Design
The Miller Company & The Miller Company Collection of Abstract Art (Gone)
Jacknife (1989)
The Quiet (2005)
Meriden Wrap-Up
Completion Celebration TBD