Everything Vernon
I've been exploring and writing about Connecticut since 2006. After a decade, I began compiling CTMQ guides for each town in the state. I plan on "completing" Vernon CTMQ-style… as well as the other 168 towns, cities, and boroughs in Connecticut. That is the ultimate goal of CTMQ.
If I've missed anything in town or if anything has closed or changed, please let me know.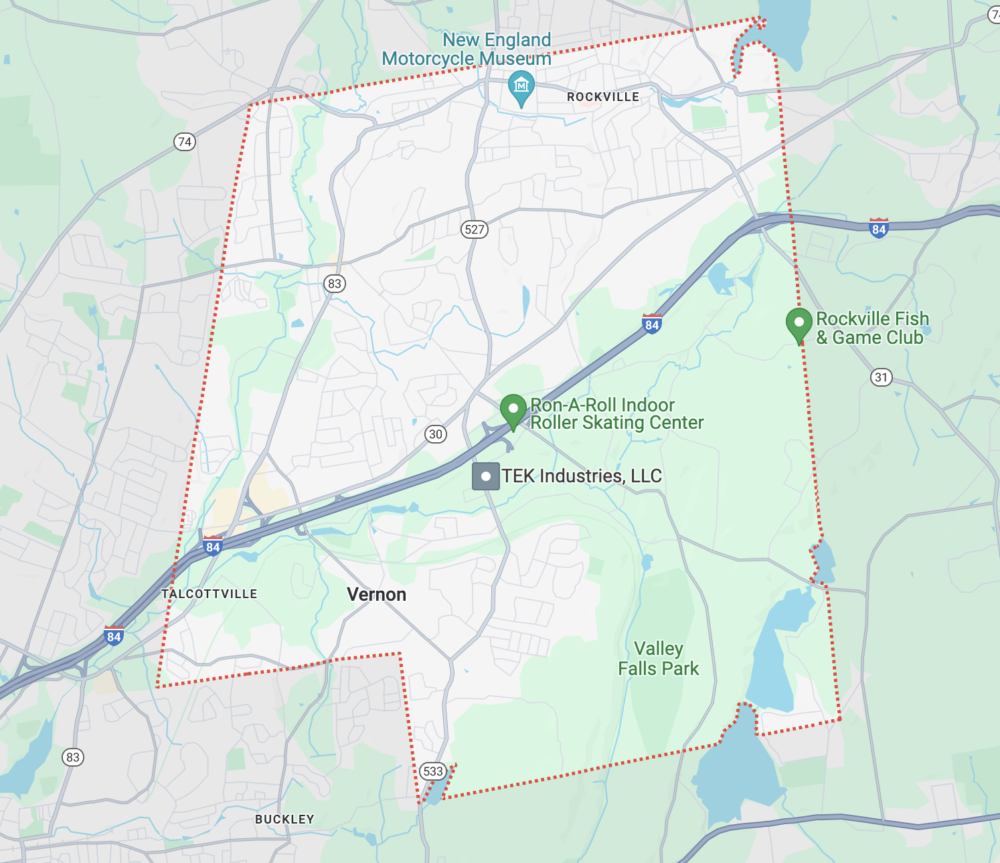 Museums
Arts Center East
Gene Pitney "stuff"
New England Civil War Museum
New England Motorcycle Museum
Talcottville Outdoor Museum
Valley Falls Farm Heritage Center
Vernon Railroad Depot Outdoor Museum
Vernon Historical Society Museum
Hikes & Bikes
Explore Connecticut's Vernon Hiking Guide
Bolton Notch State Park – Intro
Bolton Notch State Park Trails: North
Shenipsit Trail – Intro
Belding WMA & (More here)
Tankerhoosen WMA
Risley Pond
Hockanum River Trails – Intro
Northern CT Land Trust – Intro
Manchester Land Conservation Trust – Intro
Vernon's Town Trails – Intro
Multi-Use/Rail Trails
Hop River State Park Trail – Intro
Food & Drink
Sadly, nothing of note. Here is the explanation for why this is so.
Everything Else
CT Freedom Trail: Charles Ethan Porter sites (2)
Hockanum Falls
Talcott Ravine/Dobsonville Falls
Valley Falls Falls
War Memorial Tower on Fox Hill
New England Jukebox & Collectibles
Sacred Heart Church (Gone)
Keyhole Tunnel
Bread and Milk Road
Strong Family Farm
Vernon: Complete!
I "completed" Vernon in 2017 but new and/or previously unknown-to-me CTMQ-worthy places and things open from time to time, so a town may never really be "complete." I will, of course, continue to seek out and write about these new places and things as best I can.
Vernon Wrap-up and Completion Celebration Meal at Rein's Deli