Spurring Adventure
Rockville Spur, 3.7 Miles
Vernon, June 2020
I first began chronicling these rails-to-trails trails when my son Calvin could join me. I sort of ignored them for a many previous years until I realized that several are actually Connecticut state parks… and since I'm visiting every Connecticut state park, I would have to ride or walk or run the state park trails anyway.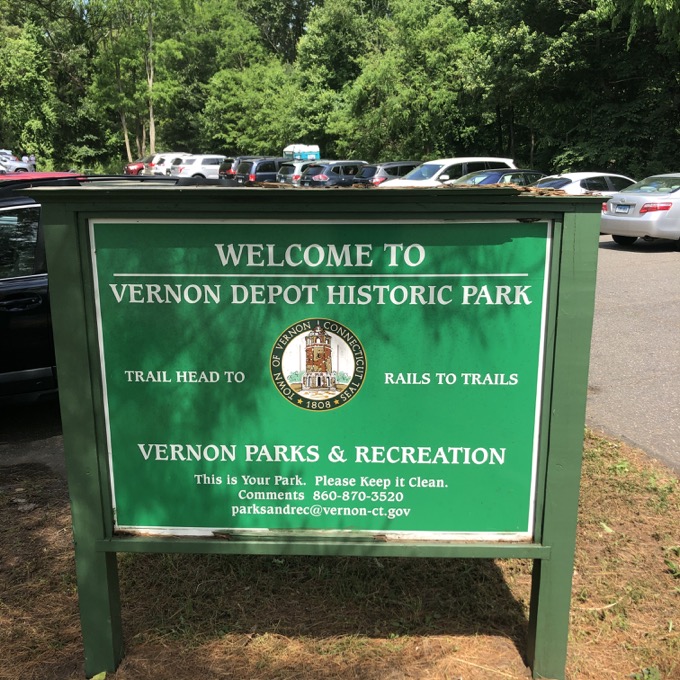 When I began writing about our rides, I know that I wrote, "these will be mostly pictures and not too many words."
Then I did what I do and wrote too many words on some of the pages. Sigh. If you want fewer words, you can pay for an editor. Until then, you'll have to deal with me. But today is your lucky day, because I won't write too much! I promise!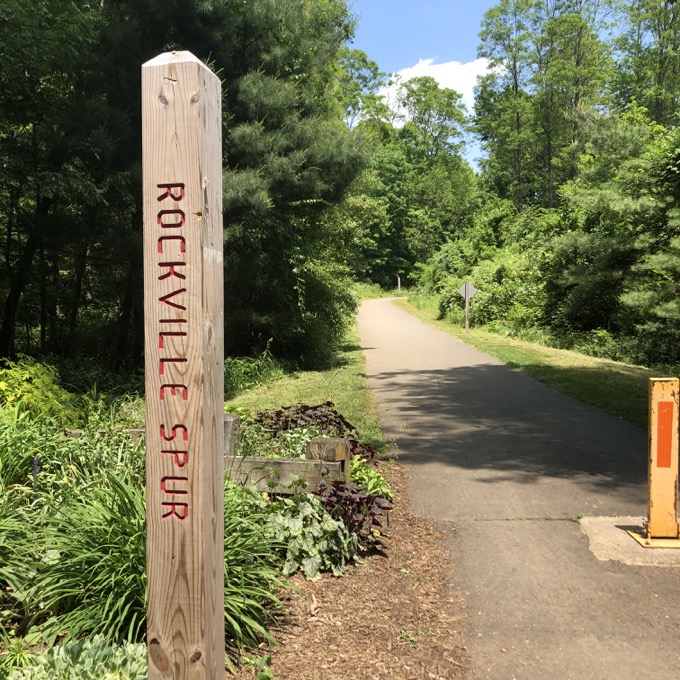 The Rockville Spur of the Hop River State Park Trail begins at the Vernon Railroad Depot Outdoor Museum, which is along the main Hop River Trail. I visited the museum shortly after it was created, and I'm happy to see that not only is it still there (outdoor museums can be fleeting), but they've added several explanatory signs spreading out quite a ways.
This spur trail, so named because it curls north into the Rockville section of Vernon for a few miles and then just ends, crosses many roads along the way. The fine folks of Vernon almost always stop at the bike crossings, which is a bit surprising for Connecticut… but really cool.
I can't pretend this is the most beautiful 3.7 miles of rail trail in Connecticut, but it has its charms. It's plucky; dwindling down to a single track path through an industrial area and across some confusing intersections, but if you stick to it, you'll reach the end, high above Vernon Avenue. And if you do travel to the very end of this thing, you'll see why it "just ends."
I can't imagine it can continue in any direction… So we did a 180 and returned back to where we began.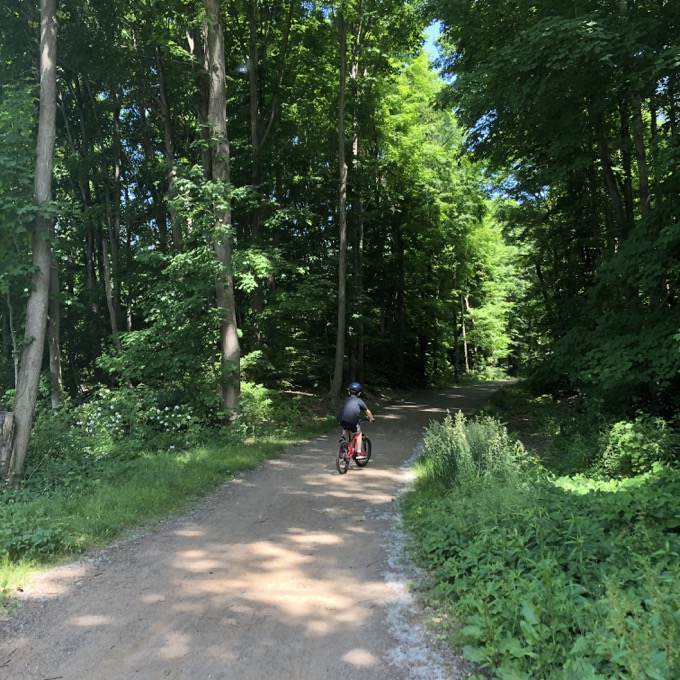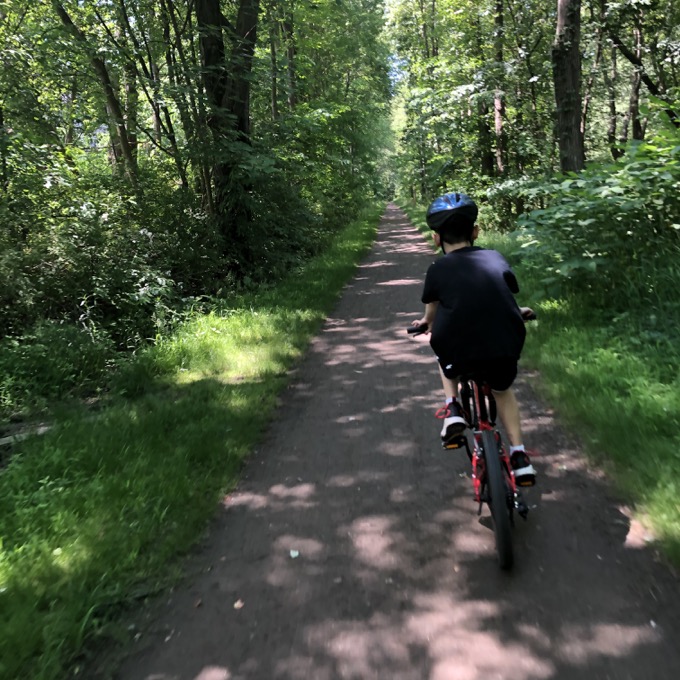 Continue on to Section 3: Another Notch in Our Belts
CTMQ's Hop River State Park Trail Intro
DEEP's Hop River State Park Trail