Fallin' Fallin' Fallin'
Valley Falls Falls, Vernon
March 2021
Yup, another semi-fake little waterfall gets its own page here on the mighty CTMQ dot org. A falls I've previously stood next to at least twice in my life and never felt the need to document in any meaningful way.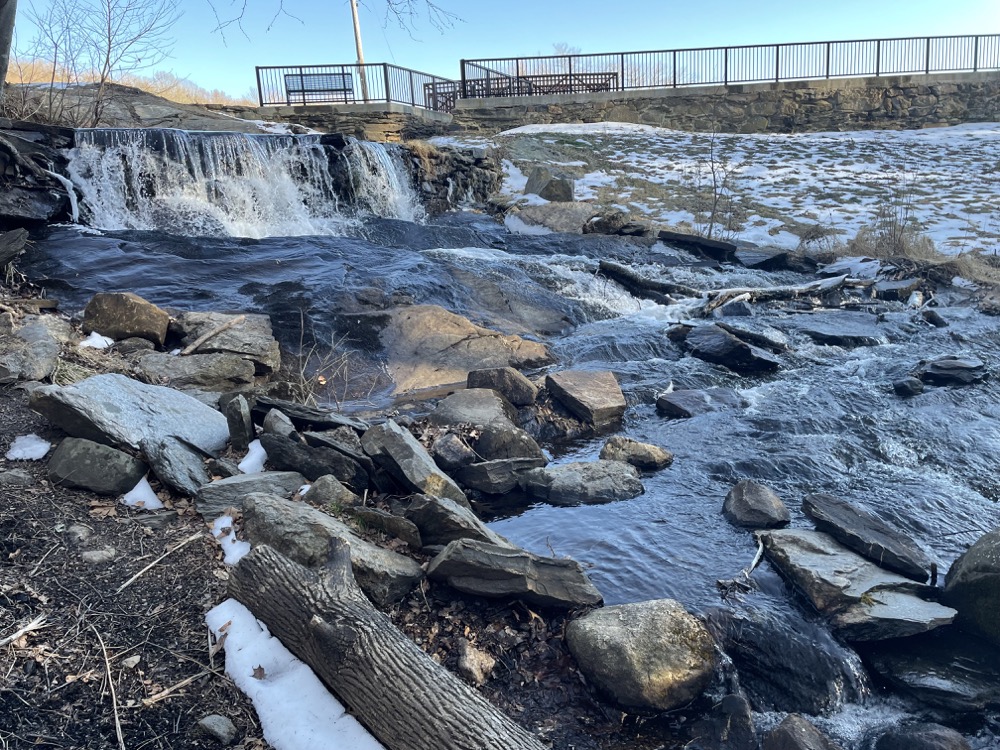 In fact, I apparently thought so little of these falls in the middle of my 2010 section hike of the Shenipsit Trail that I didn't even take a picture of them. We hiked right next to them.
A month later, I walked the trails at Valley Falls Park and… they still didn't rate. Seven years after that, I visited the Valley Falls Farm Heritage museum right next to the park's entrance – which is where these falls are – and again didn't bother.
Flash forward to March 2022 and it's time to right this wrong. It's been plaguing me ever since I did everything else there is to do in Vernon. Why hadn't I spent time next to the pond outlet dam falls before? How could I consider myself a Vernon completist if I didn't take two pictures and write five paragraphs about a small falls that very few would consider a worthy waterfall?
I couldn't. Which is why I went there and took two pictures and came home and wrote five paragraphs about how I hadn't done so before. Enjoy your day.