Redundant Redundancy
Vernon Center Middle School Trail, Vernon
~0.75 miles, May 2017
This seems like a rather odd place for me to finish up everything there is to do in Vernon (as far as this site is concerned, but… it was here, high atop the hill behind Vernon Center Middle School where the boys and I gazed across a rural section of town and declared it complete.
Huzzah!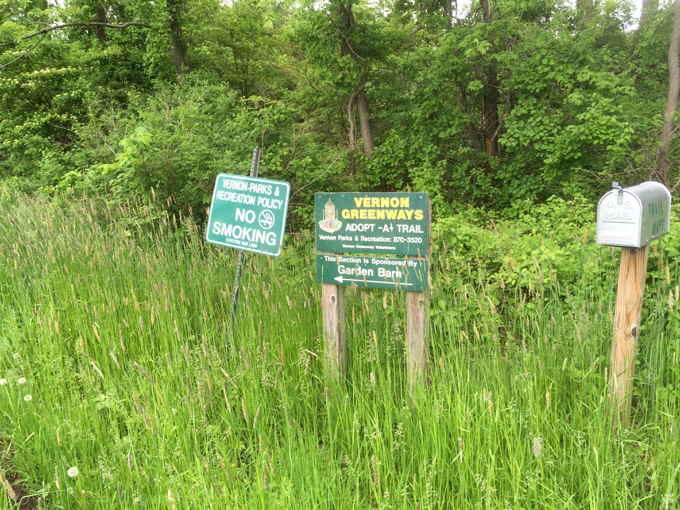 There's a lot going on here. At the bottom of the hill across the street from the school is the Strong Family Farm. (Our visit) There is a bustling community garden on the hill. There's the Ecker Hill Disc Golf Course.
And there are officially two trail systems: the one this page is about on town land and the Northern Connecticut Land Trust's Ecker's Pond Trail right next to it. (If you're reading this page, you should read that page too.)
And when I say "right next to it," I mean right next to it. In fact, the yellow NCLT trail along the pond parallels the blue School Trail about 10-feet away for its entire length.
And so, welcome to a redundant CTMQ page about the Vernon Center Middle School Trail, a chunk of which is entirely redundant with the Ecker's Pond Trail.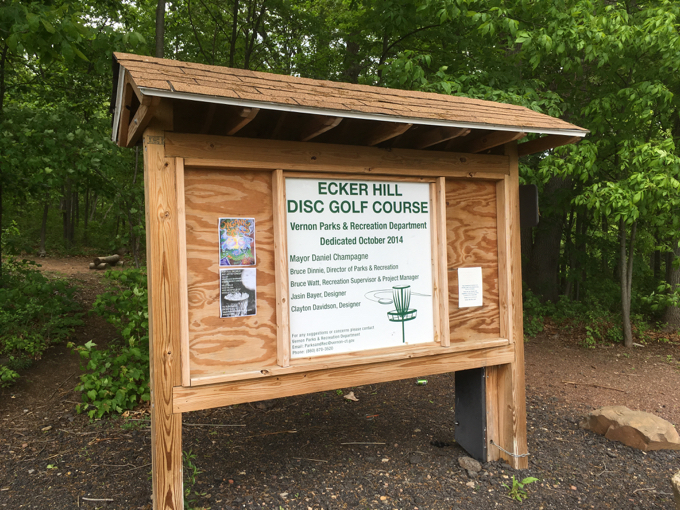 The trail begins at the back of the school's parking lot. (You could, of course, drive to the top of the hill and park at the garden/disc golf lot… which I recommend.) After a slog up the hill, we popped over to do the Ecker's Pond Trail.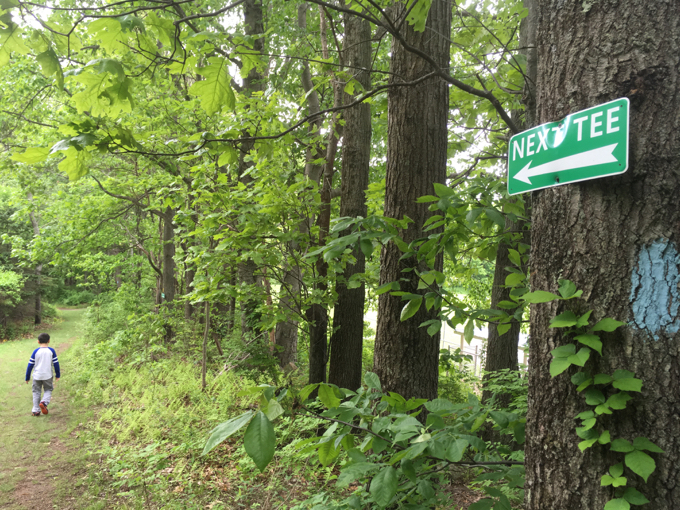 After that, we scooted up the hill along the blue trail. I was surprised at how steep the hill here is simply because there's a disc golf course on it.
I'm not exactly a disc golf guru, but every other course I've seen is far more open than this one. Most of the baskets here are in the woods. On a steep hillside.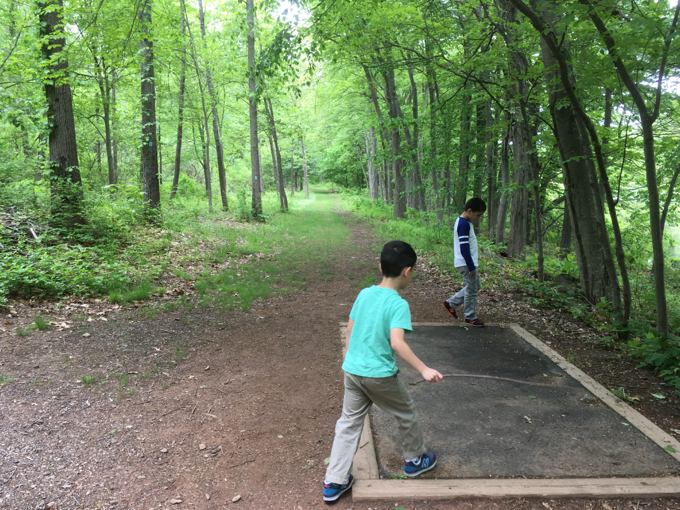 I just poked around and found that disc golfers seem to like the course and no one is saying that it's bonkers, so it's clear I know nothing of disc golf.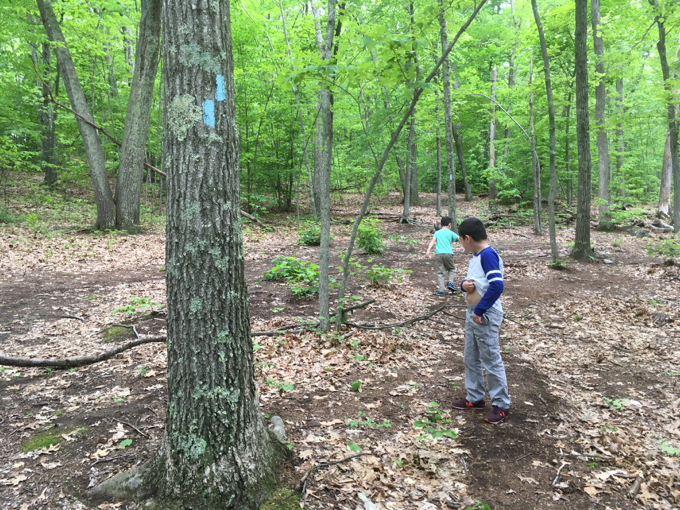 The trails here sort of navigate near the disc golf pathways. It's all sort of… redundant. Like the "fairway" is right there and the trail we're on is right here. The idea of "hiking" here while people are ripping discs through the woods is not appealing.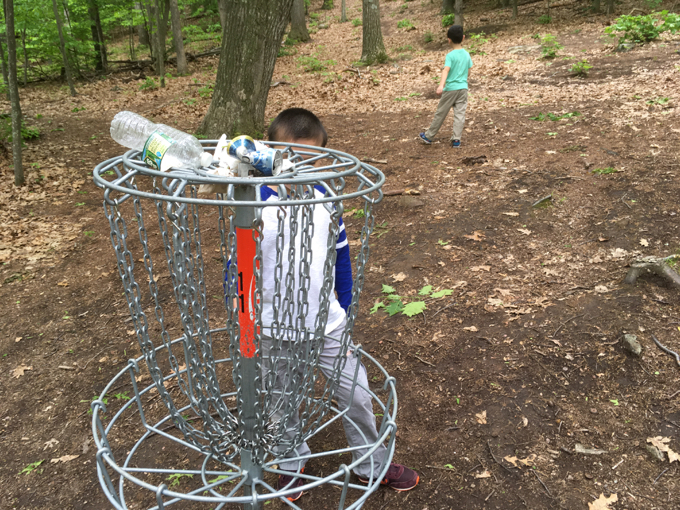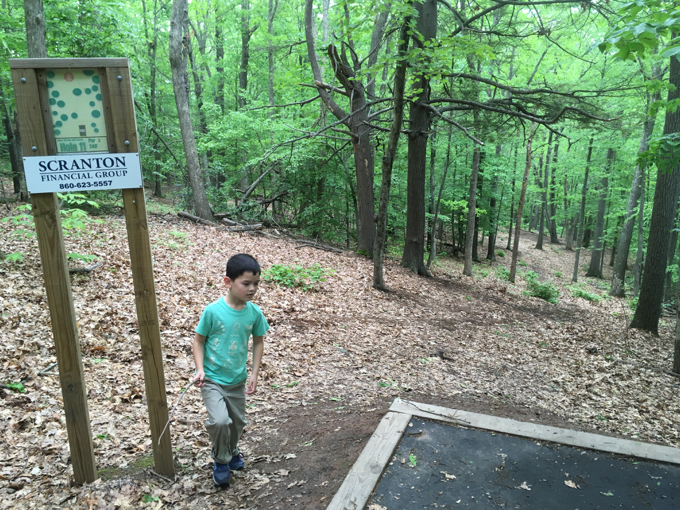 And yet, I liked it. Mostly because, as I've said, this wrapped up Vernon for me. Calvin was being fun throughout our walk and Damian, um, Damian was difficult, but whatever.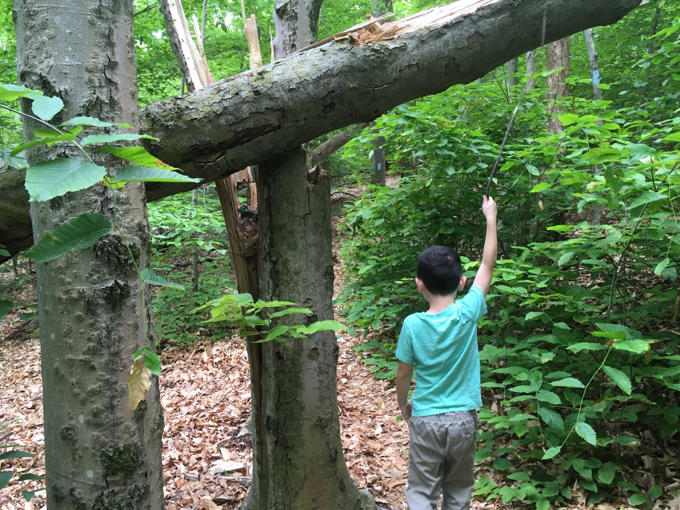 We sat for a bit at the end atop the hill and my boys toasted me with their juice boxes on a Vernon job well done.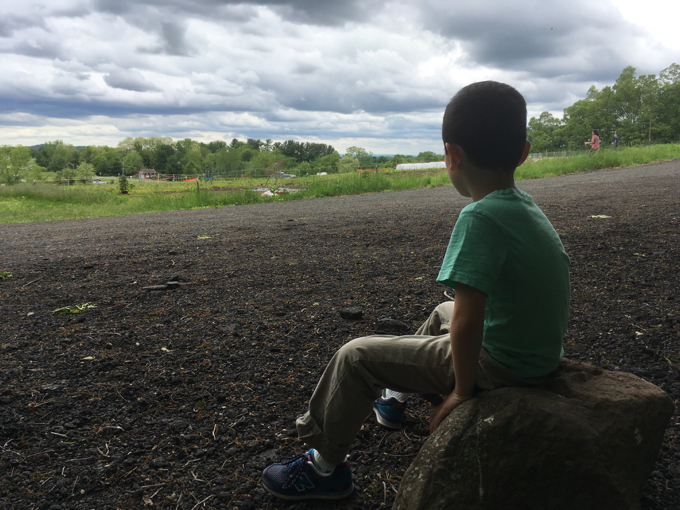 Eckers Pond/Vernon Middle School Trail Map