What the Eckers?
Northern CT Land Trust (NCLT): Eckers Pond, Vernon
~0.15 miles, May 2017
Do not read this page as a standalone page.
Hiking the Northern Connecticut Land Trust's Eckers Pond Trail without hiking the town of Vernon's Center Middle School Trail is almost literally impossible. You can read that page here.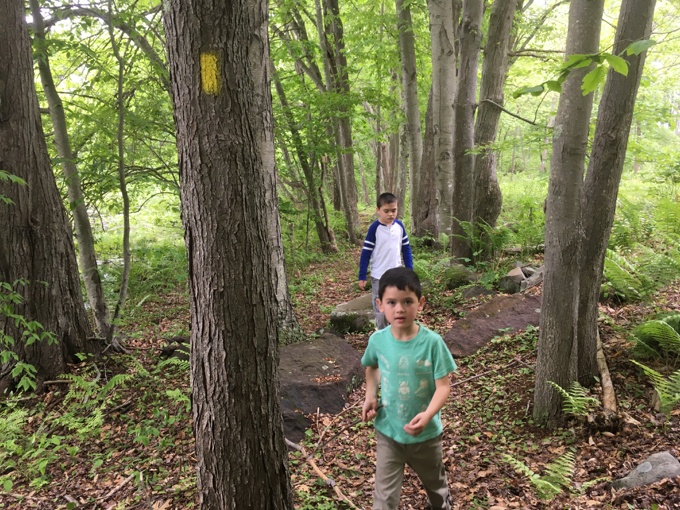 And if not impossible, it would be stupid.
And you're not stupid.
But this little trail is at least a little bit stupid.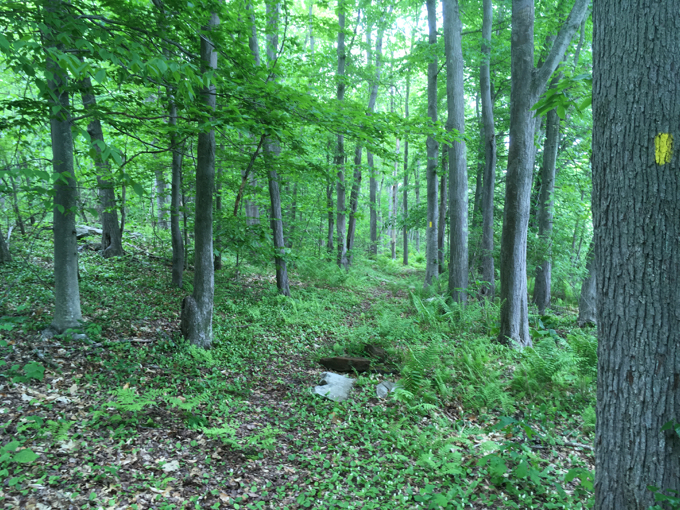 I have no idea what happened here, but I'm guessing that the town, who owns the school and the hill behind it and the woods behind the hill didn't own the pond. Then someone put the land that included the pond up for sale and worked a deal with the NCLT.
Eckers Pond is an 11 acre parcel purchased by the Trust in June 2000 and located in Vernon Center adjacent to the Vernon Center Middle School. This area consists of forest with trails marked by blue and yellow blazes. Access is from Vernon Center Middle School to the southwest of the the soccer fields. The property lies between West Street and Meadowlark Road in Vernon. Red oak, beach, hickory, red maples, butternut, poplar, box elder abound.
The Vernon Greenways Volunteers, (President Don Bellingham) assist with maintenance as the trails are located on NCLT and Town of Vernon property. There is also a disc golf course on the Town of Vernon property.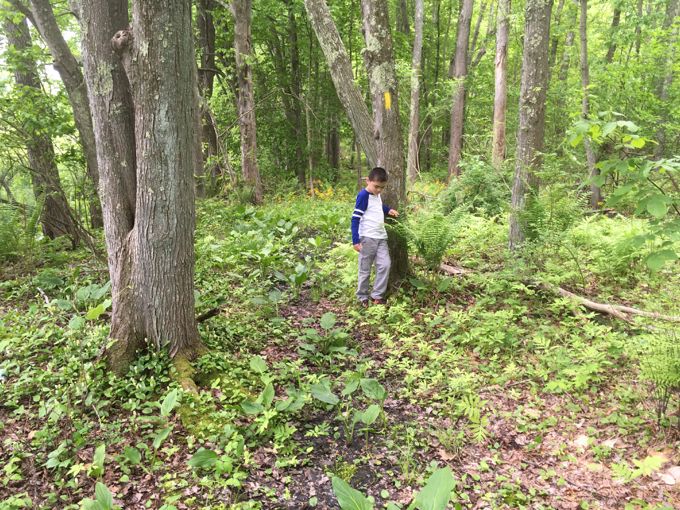 Yeah. That. And they needed a trail, so they built a trail along the non-residential side of the pond. That trail is blazed yellow.
The issue here isn't the fact that the trail is maybe a fifth of a mile long or that it's poorly cleared. It's that it parallels a well-cleared town of Vernon trail about 10-feet away. So there we were, scrambling over wet rocks and through brush following the yellow trail while disc golfers and dog walkers were happily lolling down the wide path within whispering distance.
Of course, that's what makes this property and trail fascinating and quirky.
Which means I kind of liked it in a really, really dumb way.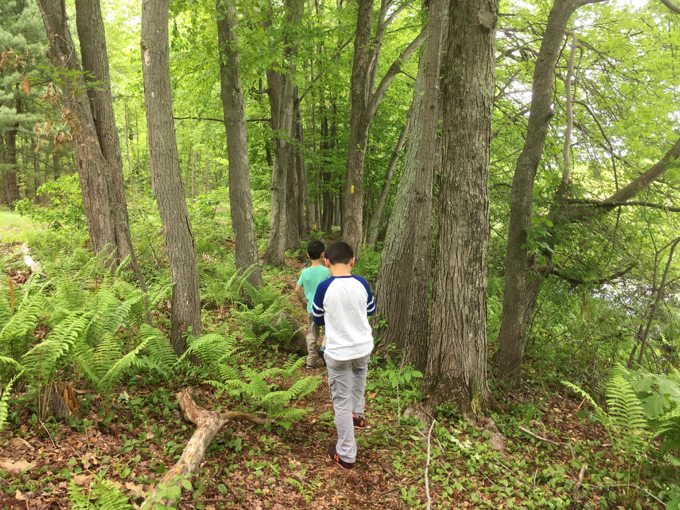 Eckers Pond/Vernon Middle School Trail Map
CTMQ's NCLT's Main Page
CTMQ's Land Trusts Main Page
Northern Connecticut Land Trust