The Boz… Falls
Unnamed Private Bozrah Falls, Bozrah
March 2018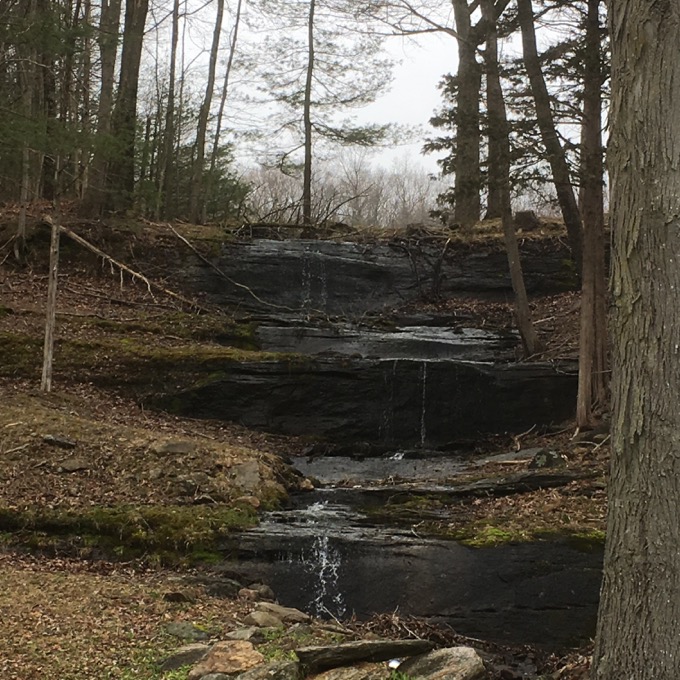 The town strikes fear into the hearts of … Oh I don't know what I'm talking about. Bozrah is Bozrah. I've joked many times over the years about little ol' Bozrah. But there I was, touring the town with my sons when I passed this – a heretofore unknown waterfall within the town of Bozrah!
It is alongside someone's private driveway. So don't go looking to dip your toes into the unnamed private Bozrah waterfall. It is kind of pretty though and stands maybe 20-feet tall, fed by a private little lake up on the hill. The falls are on route 163 (Bozrah Road in Bozrah) near where Bozrah's premier attraction, the Bozrah Farmer's Market, is held.
But seriously, don't try to see it up close. As with everything in Bozrah… let the mystery be.