No Longer Horsing Around
Red Stone Pub, Simsbury
June 2018
What led me to include this place on the hallowed pages of CTMQ? Was I tipsy from the beer I had there? Did the owner berate me into doing so as a brilliant marketing ploy? Am I hoping get hooked up with a free meal next time I visit?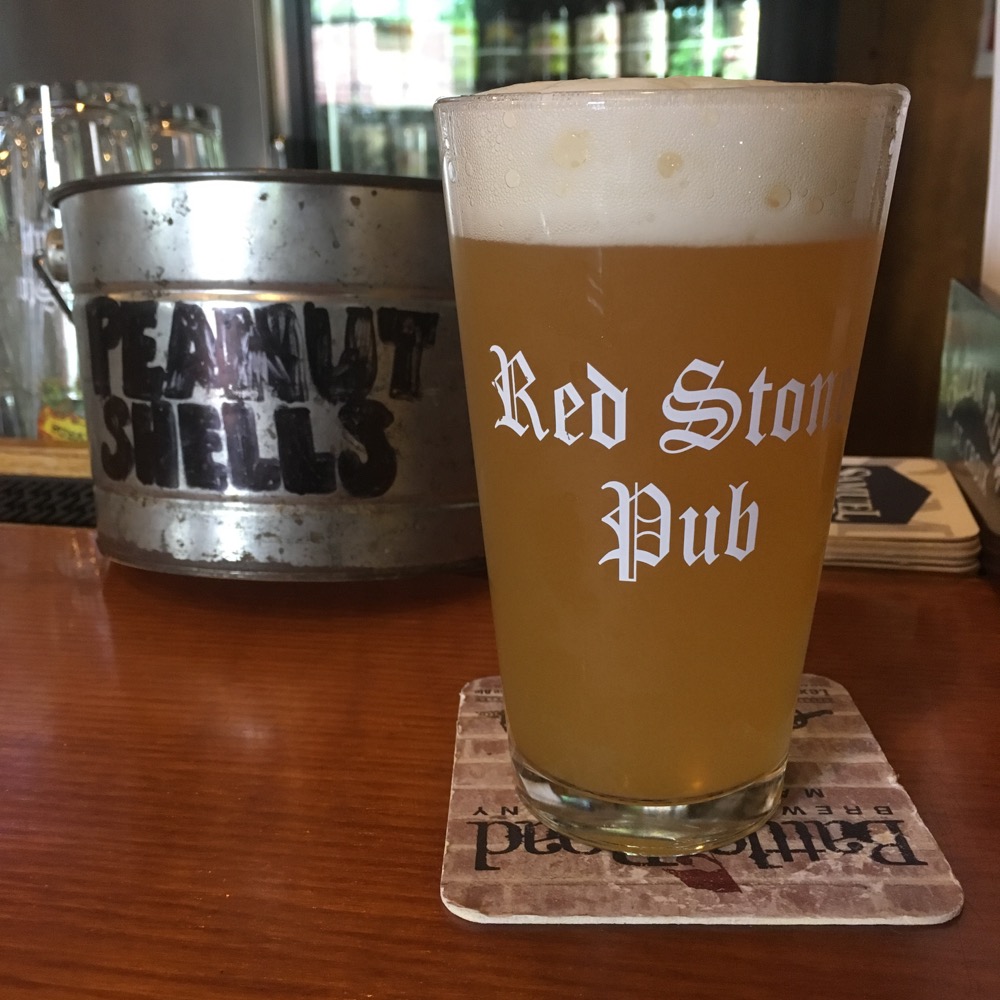 No, no, and no. While I'll admit that I did waver a bit on whether or not writing about the Red Stone Pub in Simsbury is worth my time, here we are. Why? For one, they participate(d) in Connecticut's annual Open House Day not just with a dollar off discount or something, but with a promise of a "tour of the historic building."
It was for that reason that I went. No one else was there for any sort of tour, but once I mentioned it, hoo boy. Owner Mark Lubetkin showed me that he really cares about the history of his establishment. He whipped out a 15 page single-spaced dossier on the building and its history. Wow. I was not expecting that.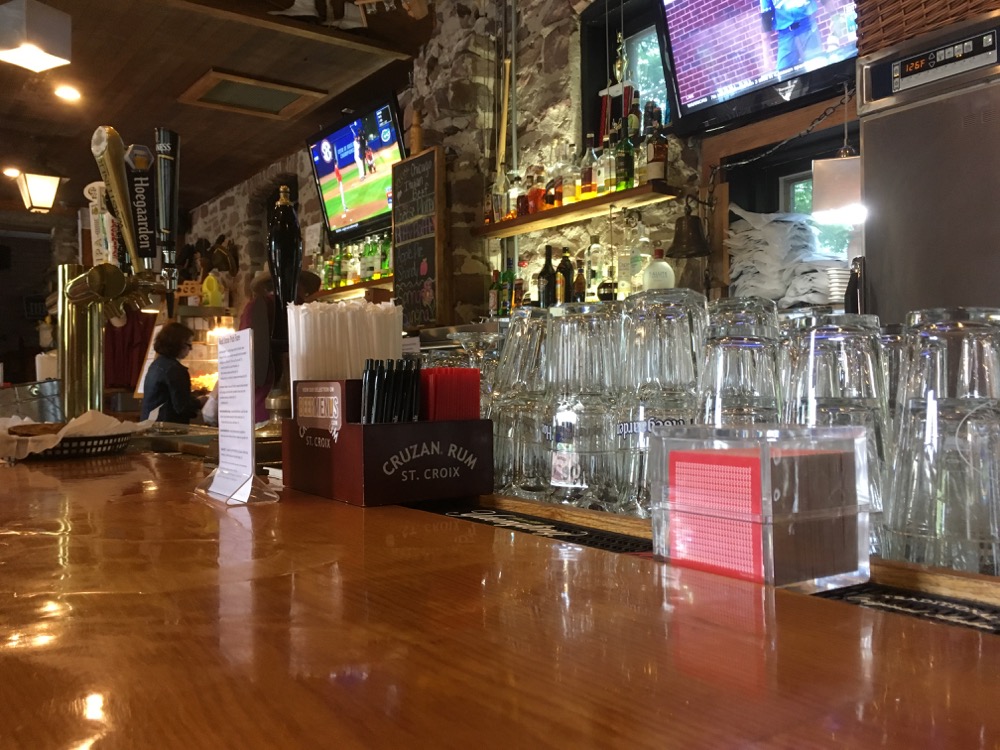 I ordered a beer, relaxed for a few minutes while Mark caught up on pub serving duties and whatnot, and then we began. Not in 1904 when the stable and carriage house we were now in was built. Oh no, well before that in the 1830's when some guy named Ralph Hart Ensign was born.
For our purposes, I'll skip ahead to 1904. Yes, the Red Stone was a carriage house and stables. The booths people sit in today are the stables. Ensign went on to lead Ensign-Bickford of course. The stone used in many of the company buildings, including the one I'm talking about, was quarried over at Ketchin Quarry. (I only mention that because I wrote about the quarry. I don't actually care where some rocks came from.)
Back in the early 20th century the railroad ran right behind the building and – yup, I've done it again. The railroad is not remotely important to the story, but it's now the Farmington Canal Heritage Trail that my son and I rode from the Massachusetts border south.
Let's jump to the 21st century. Mark bought the property with some investors and the pub opened in 2011. It has expanded a couple times since, absorbing what was once a garage for buggies or proto-cars or whatever. Law offices and accountants and a hair salon had made parts of this space work previously, but a pub would be a different story.
They ripped up floors and tore down walls. The stables had a steeply pitched concrete floor leading to a large drain and a pump. They found century-old glass bottles and other items, some of which is now displayed above the bar.
(As I'm now reading through Mark's lengthy treatise on what they had to do to renovate the space, I'm realizing now this really isn't all that interesting. They had to sandblast some whitewash off the namesake red stone and it was a very messy, dusty affair. They had to remove a non-load bearing wall in a painstaking stone-by-stone process. There are sentences like, "The ceiling is built the same way as the floor with oak tongue and groove and is very durable. If you look up you can see the 1″ pin holes that held the big ass posts." It's pretty good reading at least.)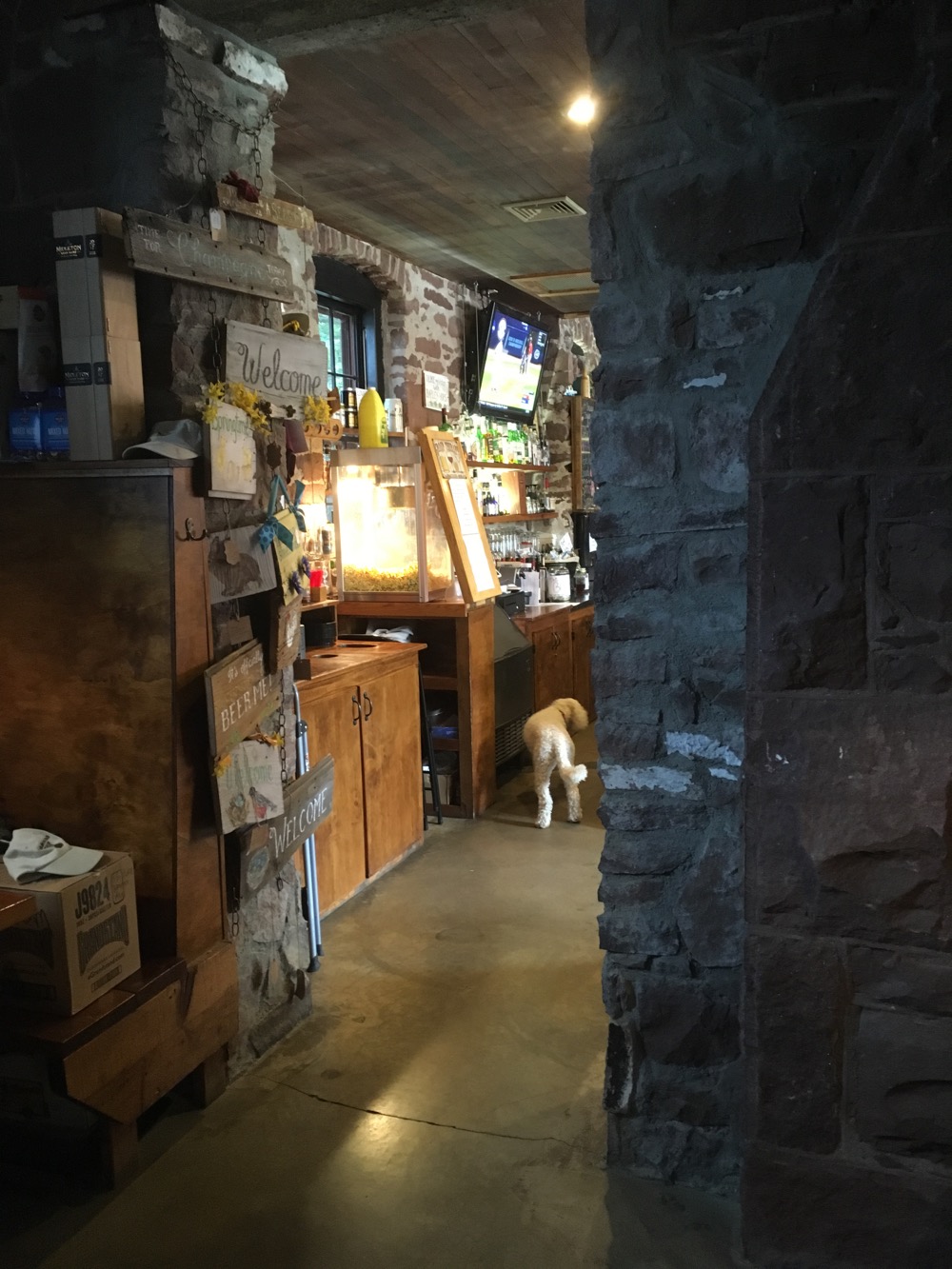 One room had the original stable wood behind some wallboard. The restoration effort included saving that wood, cleaning it up, and using it for today's booths and tables. They found original ropes still tied to the iron rings – ropes that are also displayed in the current bar area.
As Mark walked me around and excitedly showed me holes in ceilings and difficult stonework, I came to realize that he really, really loves this place… and is really proud of what he's done with it. It was a massive investment in time and money and if it had failed, he'd have an odd and empty pub space and not much else.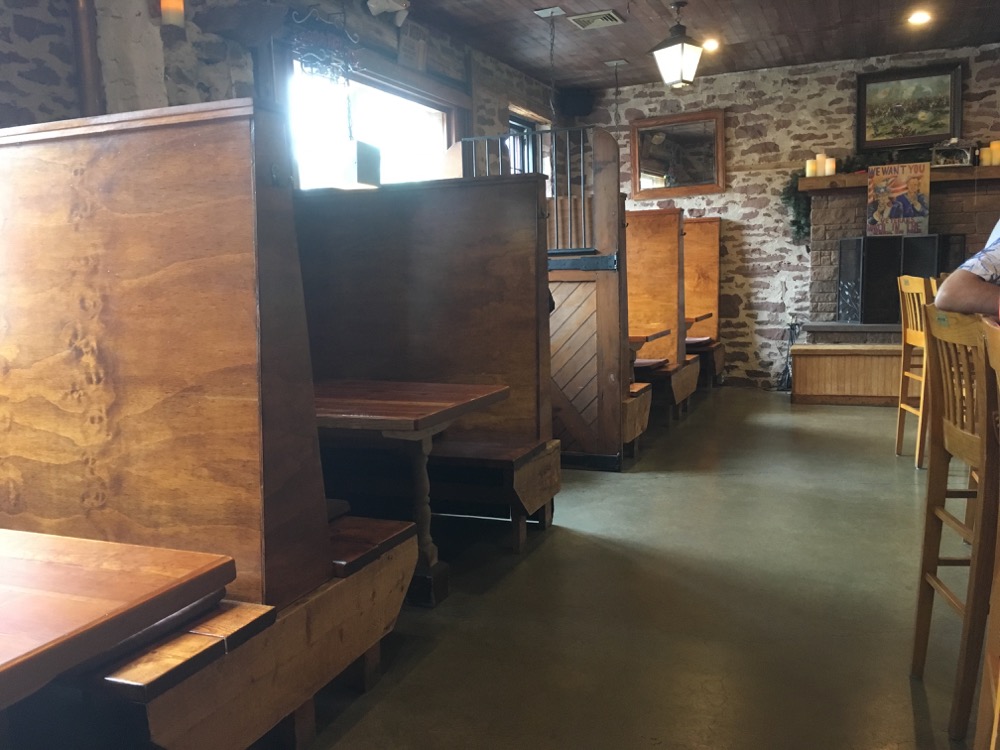 I didn't eat any food here, as it was Connecticut Open House Day and that's my most hectic day of the year. There's nothing fancy here, but online reviews suggest the roast beef. They host small musical acts on occasion and put a heavy focus on craft beer. It is a very pubby pub.
I had no idea what to expect as I stepped into the Red Stone, and to be frank, I got way more than I bargained for. Does this place deserve CTMQ recognition? No, not really. But since the owner made the massive effort to write the definitive history report of his space, I figure it's the least I could do.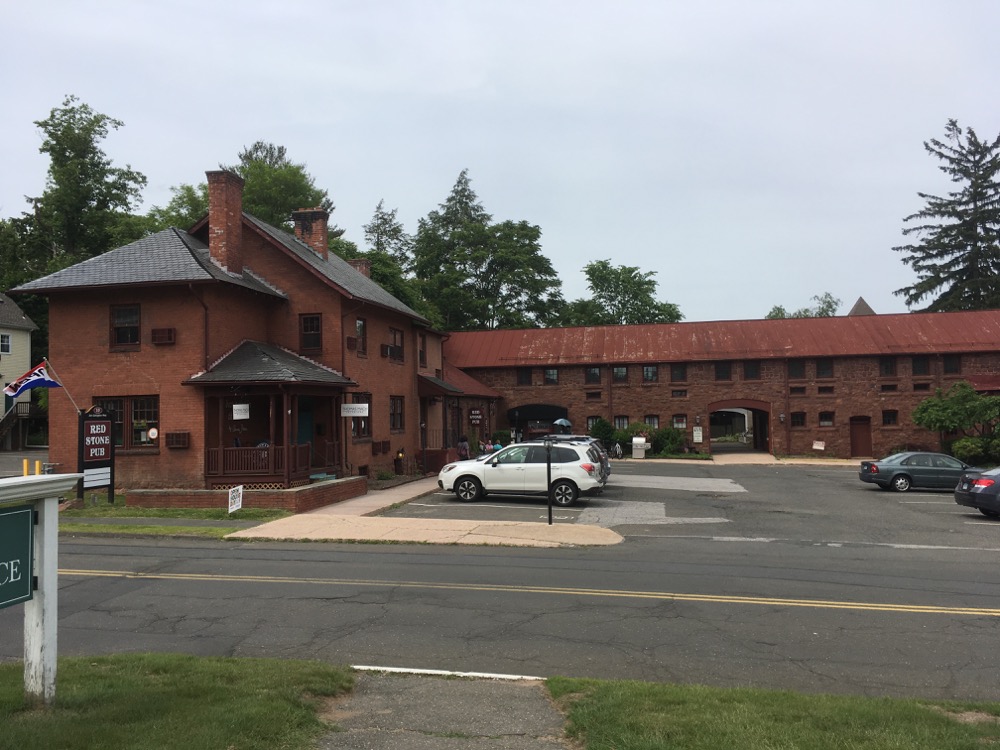 Red Stone Pub
CTMQ's Unique & Historic Restaurants & Food