RedDing-Ding-Ding!
Redding Beer Company, Redding
June 2019
I am often challenged to write interesting and unique takes on the hundreds of museums in Connecticut that aren't that discernible from a hundred similar museums. I take pride in being able to do so; sometimes with humor, other times with arcane tidbits, and often with nonsensical stories that are somehow tangentially related.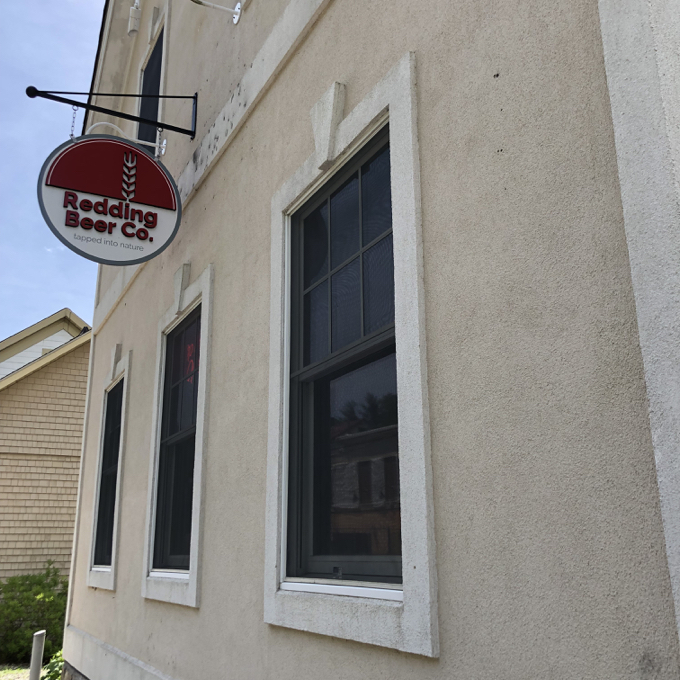 I mention this because I've reached a similar point in writing about Connecticut's breweries. We have so many now – which is great! – that there's this whole "middle class" of breweries that are basically interchangeable.
Let me be clear: This isn't a bad thing. In fact, a brewery's existence being a non-story is a story unto itself. In 2011 we had less than 10 breweries and brewpubs. By the end of 2019, we'll have over a hundred. A 10-fold increase in 8 years in any legal industry is pretty extraordinary.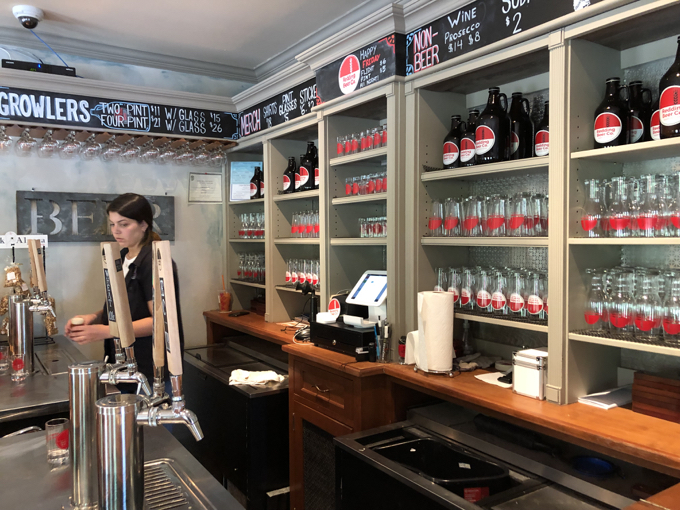 So I kind of love that there's this brewery in the Georgetown section of Redding that just… is. Almost everything about it just… is. Start with the name:
What town is it in? Redding.
What does it make? Beer.
What is it? a Company.
Voila. Redding Beer Company.
What is its origin story? Yup, you guessed it… Wife bought husband a "beer-making kit" for Christmas and husband brewed some stovetop beer. Son got involved, friends just loved the free beer they got, operation moved from kitchen to deck.
Brewed from a bunch of kits, took a brewing course up in Vermont, had a few bucks, decided to open a brewery. Man, this place is like, the template for starting a brewery. Father and son built the brewery and now brew the beer and operate the business. It's all very cute.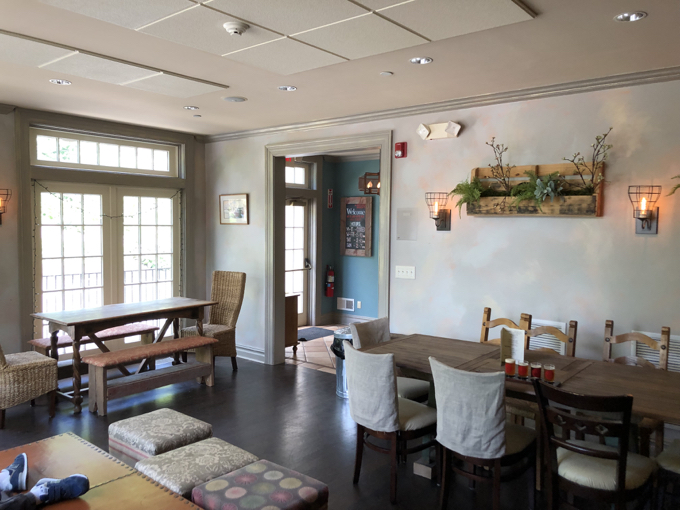 You know what else is cute? Georgetown, Connecticut. Georgetown is, of course, one of our state's fake towns, but Georgetown is a special fake town because it sprawls into not two, not three, but four real towns! It is located in the area where the towns of Wilton, Redding, Ridgefield, and Weston meet! Whoa!
This is a fairly high-rent district, so I'd imagine the little brewery is not the cheapest one to run. But It's also in a little bit of a brewery desert, so perhaps the angle here is for the RBC to act as sort of Georgetown's neighborhood bar? Because that would make sense. Checking the hours, it is open to 10PM on bigger nights, which is good for them. I hope.
I arrived to a nearly empty taproom and found it all very cozy and it smelled fantastic. This whole new world of scented candles and comfy couches at breweries is… rather nice. Here, there's the so-called "pub side" and the "den side." The pub side features a cramped little bar with a few stools and tables. The cramped bar allows for a more spacious table and chair arrangement, which is all very comfortable here.
The den side is even more comfortable, with cushy couches and relatively spacious table seating. If you get drunk here, you could be convinced that you're in a thatch-roofed countryside pub on a one-lane winding lane in Ireland somewhere. Heck, they even call the restroom the loo here.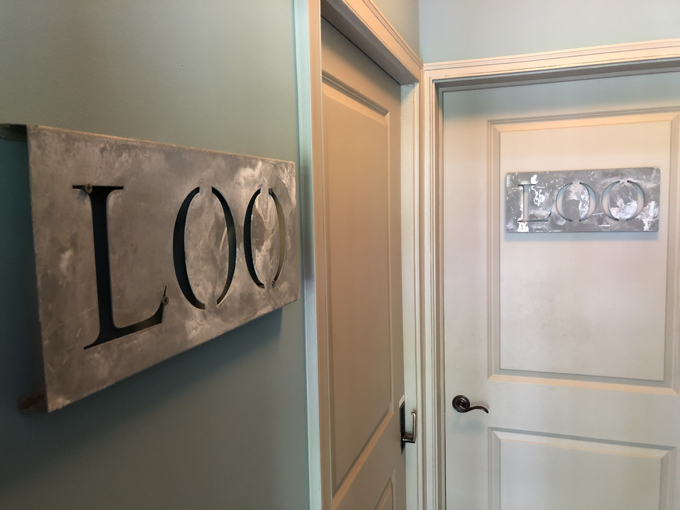 Though small, it works here. It just looks warm and inviting. Now all I ask is that the beer is decent and I'll give this "just is" little brewery the CTMQ seal of tepid approval!
There were eight beers on tap during my visit. All of them fairly standard fare. To RBC's credit, they gave five of the eight the moniker "The Usual Suspects." Self awareness is good – but here's the thing. In 2019, five "Usual Suspects" would unfortunately be, say, NEIPA, Lactose NEIPA, D/IPA, Lactose D/IPA, Pastry stout." So RBC's "Usual Suspects" are actually fairly unusual:
Wheat ale, Belgian triple, "east coast" IPA, NEDIPA, and, and… a Red ale! I was really hoping a Redding Beer Company would have a Red ale. Again, more self-awareness! These guys are alright.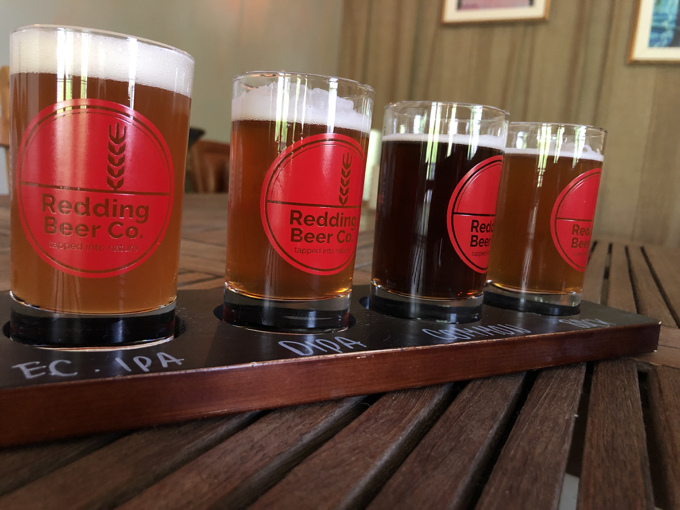 The "Specials" on tap were a bitter, a Helles bock, and a Kentucky Common Ale. Chances are that you are not familiar with Kentucky Common, a once hugely popular pre-prohibition style made with cheap ingredients. It's like a cream ale I guess and does not have anything at all to do with Kentucky's more popular alcohol – bourbon.
Okay, so those "specials" really aren't all that special. But again, I don't mind that at all. You know what I do mind? The epidemic that has plagued Connecticut's breweries for all of the nine years I've been following them: The inability to spell/use the correct "palate." Here's how bad it is – even when a brewery uses the correct homophone, they can't do it twice in a row, only one column inch apart!

What the heck, man, what the heck. I ordered an $8 flight of the East coast IPA, the "NEDIPA," the Kentucky Common, and the Helles bock. Curious, I just looked at their beer history on untappd. Here, you can too – and I notice that they stick to traditional styles 95% of the time. Which, fine. I appreciate that. But it also sort of reeks of a guy who brewed with homebrew kits for a while and then took a course brewing traditional styles who opened a brewery.
Again, fine… they just better be good, y'know? Y'all know I like old school, so let's see how they do.
East coast IPA. Bitter. Slightly piney. Resinous… Memories flooded back, but they weren't fully formed. Love the idea here, but the beer needed more balance. Balance those strong bitter and floral notes a bit and you have a winner.
I almost winced when I ordered the New England Double IPA. I just realized that RBC doesn't even name their beers. Talk about throwback! Like ordering in a 1998 brewpub: "The blonde, the India Pale Ale, the stout, and the red ale, please!" Geeze, all they need is a throwback phone or something, and –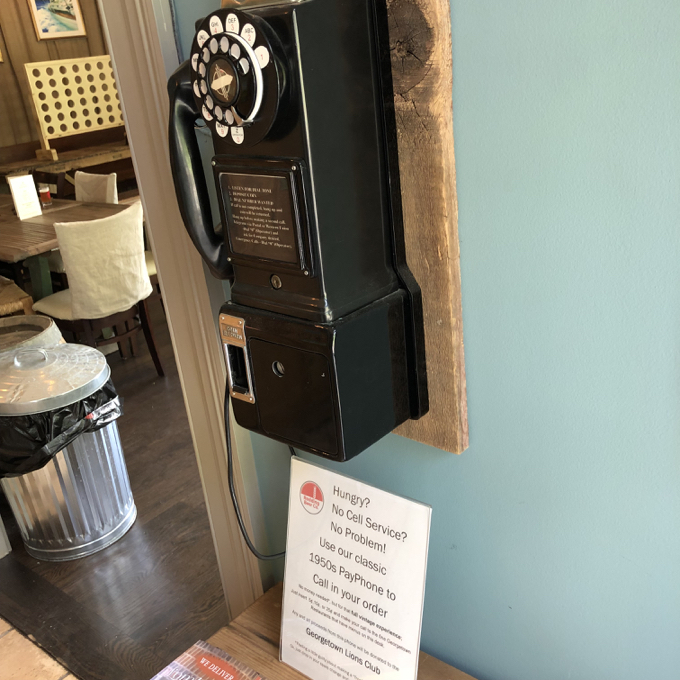 WHERE AM I?!
Anyway, the description touted the NEDIPA as "hazy" (because of course it did) but I present to you, a non-hazy NEDIPA! Hallelujah! A translucent non-hazy "hazy" style! My actual tasting note:
"DIPA old school says hazy but not and bitter as in a GB kinda way."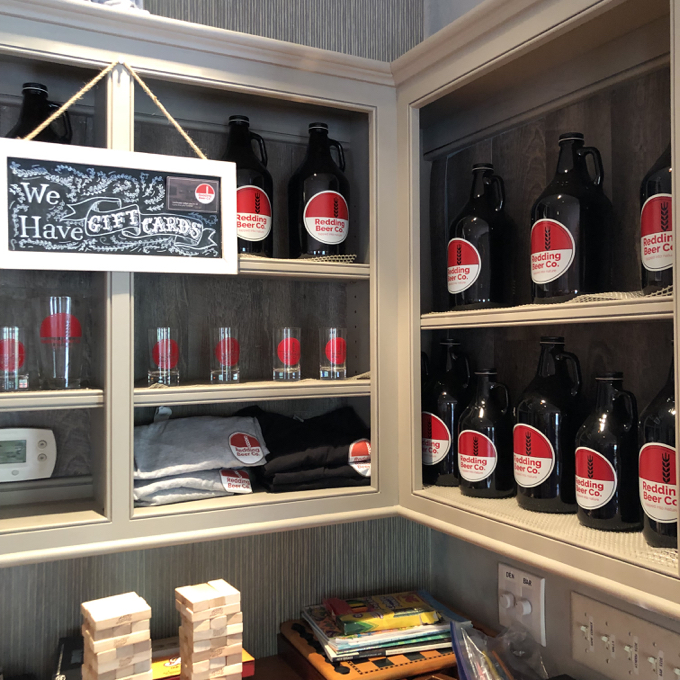 GB is G-Bot (formerly Gandhi-Bot) and wow, I was sober too! That is high praise. I don't know if this goodness is a function of skill and purpose or… simply following the old timey recipes of a kit-brewer, but whatever, it was a refreshing find in 2019.
The helles was a'ight and the Kentucky Common was a decent effort at a style that literally no one is asking for in 2019. I could taste the corn adjunt and it was a bit sharp and while I understand the point, I think, and appreciate the idea here… there's just no point to it. In my opinion.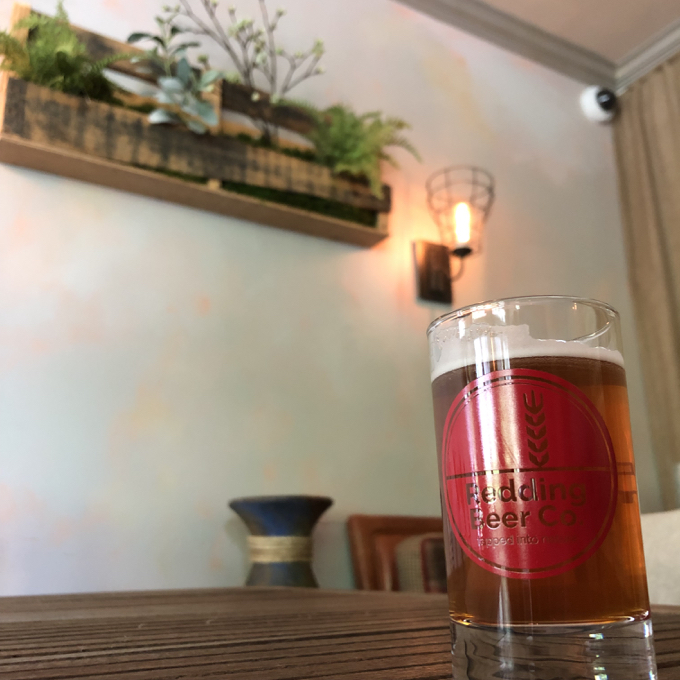 Still, with no clunkers, no poorly made beer, no weird service issues – and a handsome and very comfortable little taproom, the Redding Beer Company is alright in my eyes. If they can be successful sticking to this somewhat staid beer menu, I'll support that.
In spirit, though. For me, southwest Redding is a haul. But for those of you out there, it's cool that you have a few decent options now other than driving to DeCicco's in Brewster, New York.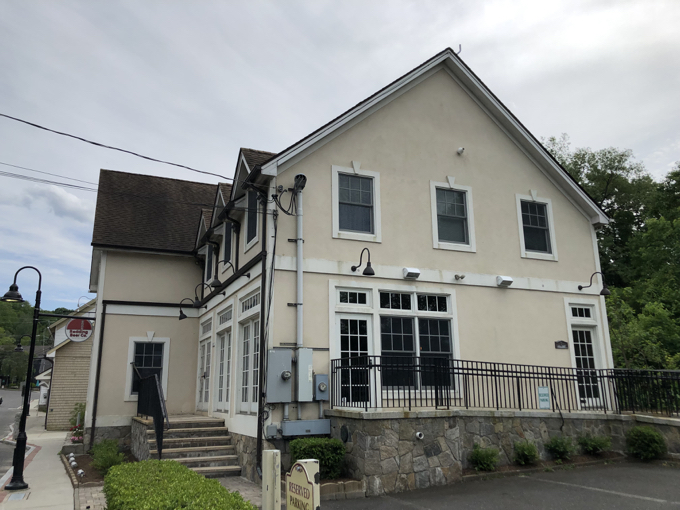 Redding Beer Company
CTMQ's Breweries and Brewpubs