Will She Or Won't She?
Will Warren's Den, Farmington
October 6, 2007
I had heard of Will Warren's Den several times in a few different contexts over my years in Connecticut. Once Hoang and I agreed to complete the Metacomet Trail end-to-end, I knew I'd finally get to check it out. I guess you could say I was a little underwhelmed – the story is far cooler than the "cave" itself. (Though the occasion to play on the word "warren" is pretty cool too.)
As for the story, I'll just let the Connecticut Walk Book tell it in a short essay titled, "Where Did Will Warren Wander?"
The cave known as Will Warren's Den is one of Farmington's historic landmarks. A bronze plaque dedicating the site to the town is affixed to one of the rocks above the narrow opening to the cave. In the 17th century, Warren, according to legend, tried to burn down the village of Farmington after he was flogged for not going to church. Driven out of town and pursued into the mountains, he was hidden in this cave by Native American maidens.
CTMQ notes: Always with the "maidens" in these tales.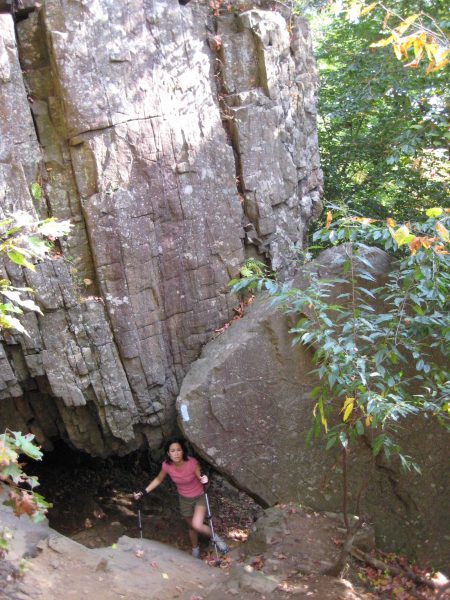 In the 1870's, a skeleton was discovered in Will Warren's Den and it was believed to be Will himself. The office of the State Archaeologist conducted a forensic examination of the skeleton, however, and it did not appear to match any of the known aspects of Will Warren's life. Is Will Warren a myth or real? We may never know.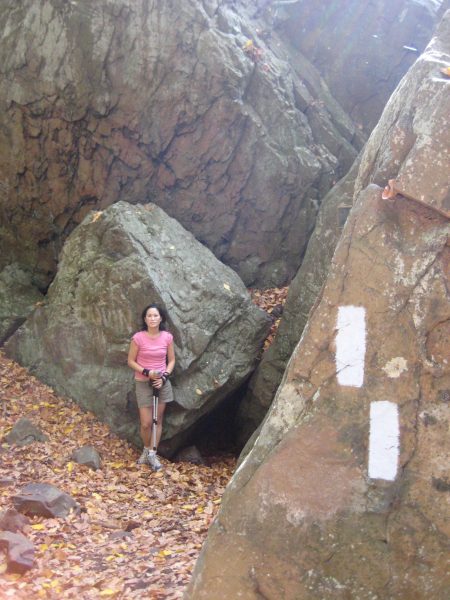 The den is underneath a massive jumble of boulders, just on top of Rattlesnake Mountain. The traprock ridge has crumbled over the millenia, resulting in giant square and rectangle blocks all over the summit area. It's really a very enjoyable area – and pretty easily accessible by most anyone. We approached from a few miles south (Route 372 in Plainville) but one could also park at the hiker's lot on route 6 and hike the simple mile or so to and from this spot.
We contemplated entering the cave for a while – but the opening was just so small and it didn't seem worthwhile after several crouch-downs and peer-ins. After finding the following on the Internet, I guess we made the right decision!
The large room comprising the cave has two hard-to-find entrances. The upper entrance is not visible from the trail and requires climbing up the steep boulders to the top. This small entrance drops down 15 ft. to the main room on a sloping grade. Several old manilla ropes mark the passing of long ago explorers.
A pitch-black 15-foot drop? I'm not sure Hoang would have forgiven me for that one.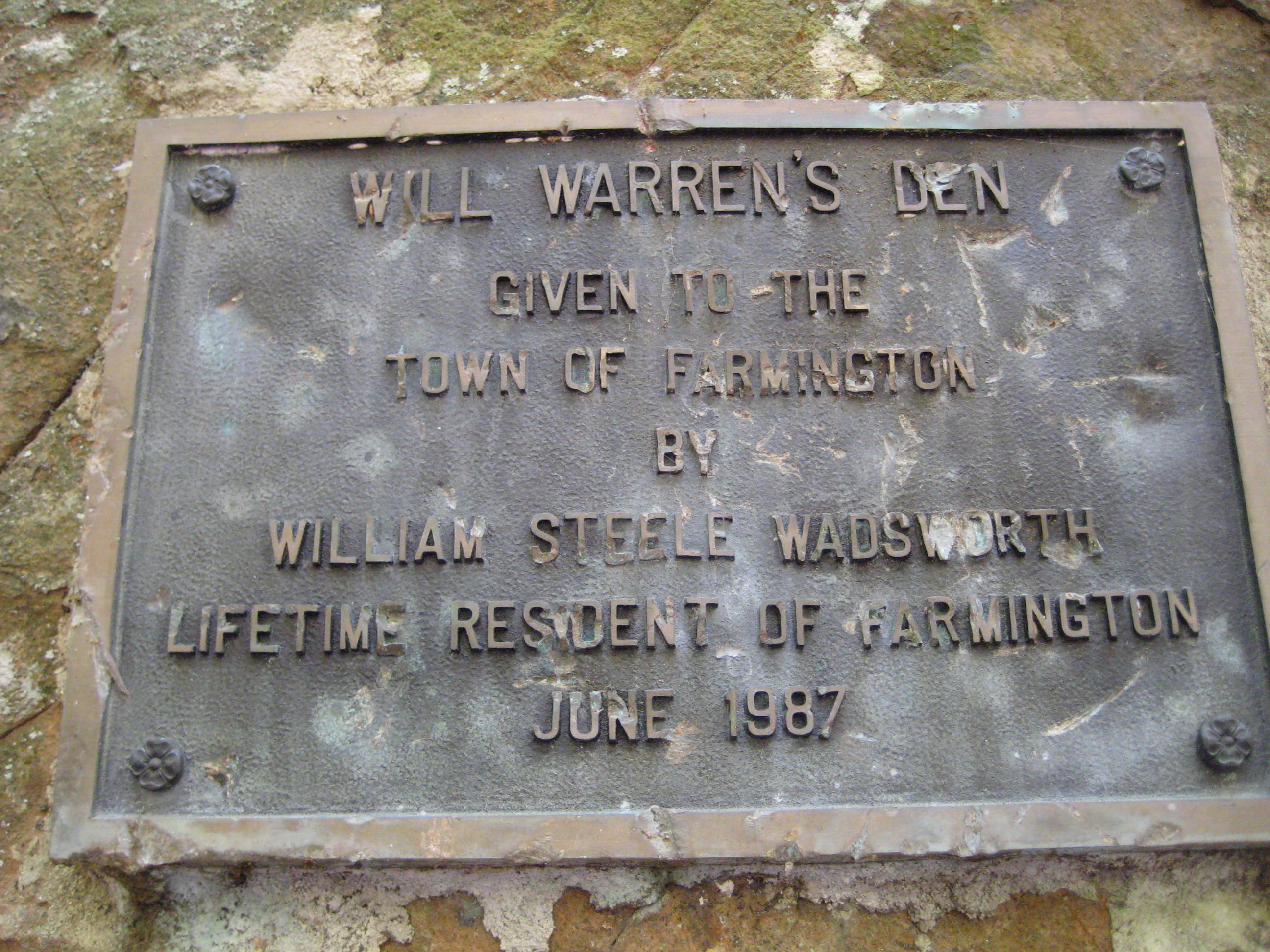 Since this page was originally published in 2007, several commenters below have called me out for not crawling into the "cave." Perhaps I will revisit it someday; especially since there's a nice hiker's lot right on route 6 now. Another commenter has done some academic research on young Mr. Warren and offers some further insight below.